The First Black Woman To Win Man Booker Prize Talks About The Challenges Of A Black Author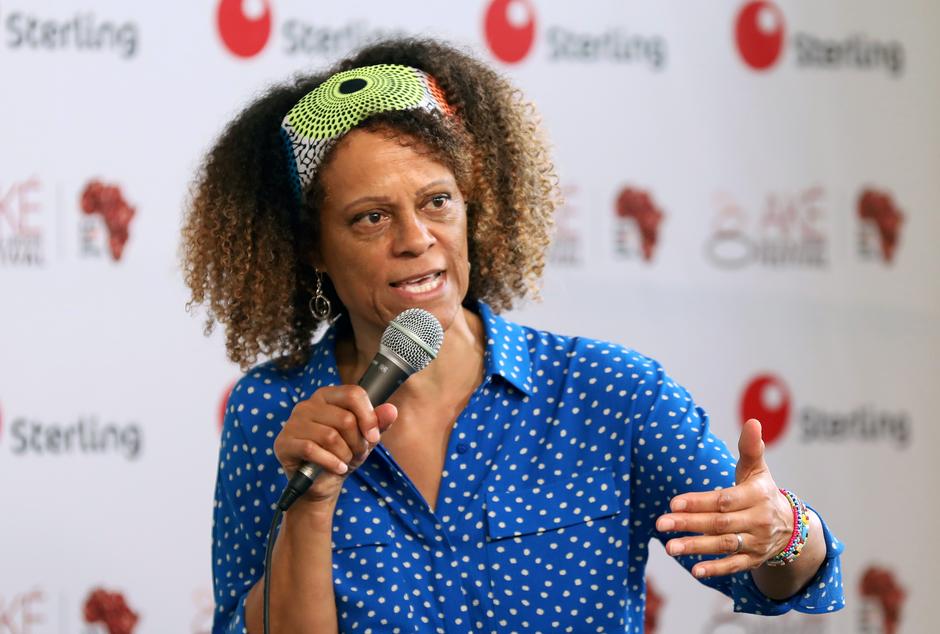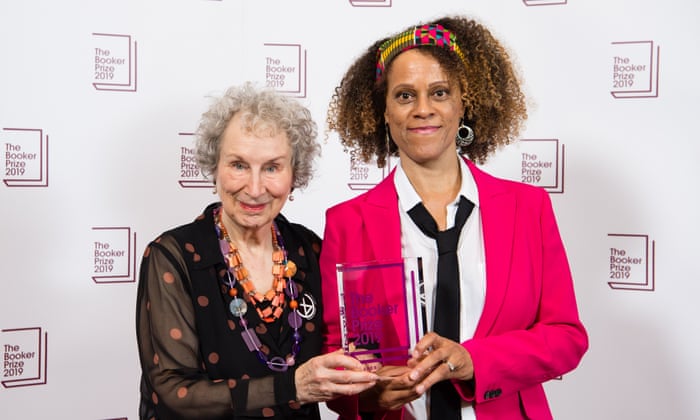 African countries are classified as third world countries. However, history is punctuated by Africans that shatter one record or another. In the literary world, Bernardine Evaristo's name continues to echo as the first black woman to win the Man Booker Prize. This was in October 2019. The award was for her polyphonic novel 'Girl, Woman, Other'. Evaristo shared the award with Margret Atwood for 'The Testaments'
Many believe Bernardine Evaristo was more deserving of the award. Therefore, the decision by the judges to split the award takes the shine away from the fact that she is the first black woman to reach that pinnacle. Worse still, In a BBC News Channel segment about the Turner prize, the presenter, Shaun Ley compared the splitting of the award to that of the Booker. However, he did it in a way that demeans Evaristo. He said,
"Now, this is a bit different from the Booker prize earlier in the year where the judges couldn't make up their minds, so they gave it to Margaret Atwood and another author, who shared the prize between them."
Bernardine Evaristo criticized the comment 'another author' as having a racist undertone. BBC spokesperson apologized for the comment but words are like bullets—the damage was already done. Consequently, there was an outpouring out of support from other writers. Linda Grant, a novelist, tweeted,
Pls RT: The @BBC described me yesterday as 'another author' apropos @TheBookerPrizes 2019. How quickly & casually they have removed my name from history – the first black woman to win it. This is what we've always been up against, folks. https://t.co/LxxDBJrUYh

— Bernardine Evaristo (@BernardineEvari) December 4, 2019
"I thought dividing the Booker prize this year was a serious mistake. The BBC naming the winner as Margaret Atwood and 'another author' is testament to how damaging it has been. All power to Bernadine Evaristo who should have won outright."
I thought dividing the Booker Prize this year was a serious mistake. The BBC naming the winner as Margaret Atwood and 'another author' is testament to how damaging it has been. All power to Bernadine Evaristo who should have won outright.

— Linda Grant (@lindasgrant) December 4, 2019
Bernardine Evaristo's book sale spikes
Since winning the Man Booker Prize, Bernardine Evaristo has seen the sale of 'Girl, Woman, Other' more than double her lifetime sales. It is important to mention that this is her 9th career novel. Five days after the Man Booker Prize announcement, Nielsen BookScan reported that close to 6,000 copies were sold. Before the announcement, the book had been on the shelf for about 5 months. However, it was able to sell only 4,391 copies.
There is a chorus of criticism that the first black woman ever to win the Booker has to share. Others fear that Atwood's celebrity status will overshadow Bernardine Evaristo's win. Also, there were reports that some bookstores displayed only 'The Testament' as the winner while leaving out 'Girl, Woman, Other'. Reacting to this, Malorie Blackman, a former children's laureate wrote,
"This makes me sad. This makes me tired. I've seen other bookshops display only Margaret Atwood's book as winner of the Booker Prize. Do better."
ALSO READ: 7-Year-Old Hafeezat Ademurewa Adegoke Has Authored A Book. And She Tells Us Why
This was taken in @WaterstonesLPL, at least that display mentioned Girl, Woman, Other. No mention on the sign, or on ANY surrounding table on the upstairs displays, and a tiny display downstairs overshone and tiny in front of a HUGE Testaments display. Pretty disgraceful. pic.twitter.com/75hZBGpFal

— Liz Whitehouse (@LizHannah25) October 17, 2019
Hamish Hamilton, Evaristo's publisher had to rush through a reprint of 90,000 copies of the novel to meet rising demand. Notwithstanding Atwood's celebrity status and publicity of her book, there were reports that Girl, Woman, Other' outsold 'The Testament' the weekend after the announcement.
The breakthrough novel
Every writer has a breakthrough novel. Even before the announcement, 'Girl, Woman, Other' was already considered Bernardine Evaristo's breakthrough novel. The story has a free-flowing style which she terms 'fusion fiction'. The novel links 12 characters navigating through multiple life stages. The all-black female characters are of varying ages, sexual orientations, and social class.
VanityFair compared her novel with Ntozake Shange's 'For Colored Girls Who Have Considered Suicide / When The Rainbow Is Enuf'. Interestingly, Evaristo said it was one of her favorite novels as a drama student. Asked why the book builds on 12 characters, Evaristo has this to say,
"I wanted to create as many black British female protagonists as I could get away with. I decided that each woman would have her own section, but they are all kind of interdependent. The first character I wrote was Carol, the banker; then her mother, Bummi, appeared in Carol's section and I thought, Okay, Bummi's going to be the next character. And Carol has a schoolteacher named Shirley, so Shirley became a character. That's how the book was built: with one character leading to another in a quite organic way. I wanted to have a diversity of backgrounds, experiences, and qualities, all of it!"
Besides being a joint winner of the Booker price, 'Girl, Woman, Other' has hit several other milestones. According to Bernardine Evaristo's website, the book "is currently nominated for the Australian Book Industry Awards, British Book Awards, Glass Bell Award, Indie Book Award, Orwell Prize for Political Fiction, Publishing Triangle Awards USA and the Women's Prize for Fiction."
What next?
Bernardine Evaristo still has a lot of stories "brimming inside" her. However, she mostly writes now when commissioned. Also, dealing with deadlines often slows down her creative flow. Her recent short stories are 'Star of the Season' in February and 'The White Man's Liberation Front' in April. Talking about what makes short stories unique, she said,
"The intensity of this very short writing process means the quality doesn't suffer, at least I don't think so. The short form is where I explore ideas that can be delivered in some 2,000 words or so and I find the form incredibly liberating because I don't have to sustain the complexities, architecture, deep characterization, and thematic depth of long-form fiction. It's also a space for me to explore current ideas, often quite political."
If you don't already admire Evaristo, by now you should. So, we want to ask, have you read any of her novels or short stories? Which stands out the most for you. Feel free to continue the discussion on the black narrative in the comment box below.