The Shocking Tina Turner Video That Divided Fans: Her Controversial Africa Remarks And Redemption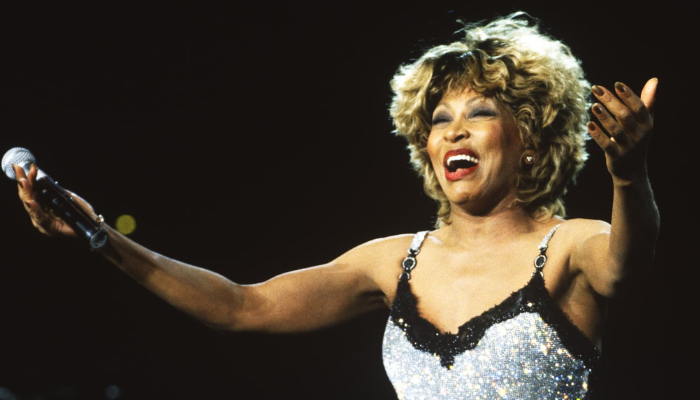 Tina Turner, the legendary American singer, songwriter, and actress, has left an indelible mark on the world of music. Turner's voice was unmistakable, her energy was infectious, and her journey, inspiring. She was a symbol of resilience and reinvention in an industry marked by fleeting fame. On 24th May 2023, the world woke up to the sad news of Tina Turner's death, leaving a legacy that would forever be imprinted in the annals of music history.
Her Legacy: More than Just a Music Icon
In an illustrious career spanning over half a century, Turner emerged from the shackles of a tumultuous marriage to become a solo superstar who dominated the charts in the '80s. Her music, a powerful blend of rock, soul, and pop, catapulted her to international fame. However, Turner wasn't just a music icon; she was a beacon of hope for many, symbolizing strength, resilience, and the power of reinvention. Her life, both onstage and off, has been a testament to her indomitable spirit. She battled through personal and professional obstacles to stand tall as a music icon.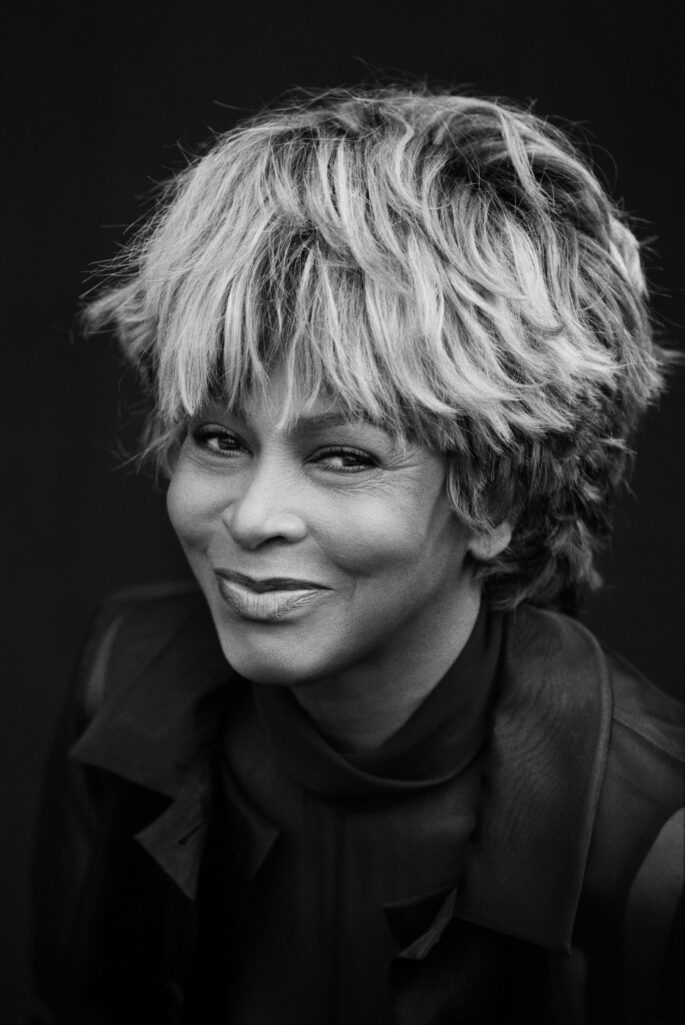 Remembering Tina Turner: An Icon's Impact on African Music
The African continent has not only been an inspiration for Tina Turner, but it has also been deeply impacted by her music and influence. Tina Turner's unique blend of rock, soul, and R&B resonated with African audiences, and her performances in Africa left an everlasting impression. Her music served as a powerful symbol of resilience, empowerment, and overcoming adversity, which struck a chord with many Africans striving for freedom, justice, and equality.
Tina Turner's Impact on African Music:
"Proud Mary" – This iconic song became an anthem of strength and determination for many Africans facing socio-political challenges. Its energetic rhythm and Tina Turner's electrifying performance resonated with audiences across the continent.
"Private Dancer" – The sultry and soulful "Private Dancer" connected with African fans on a deep emotional level. Its themes of resilience and the power of personal expression mirrored the experiences of many Africans during times of struggle.
"What's Love Got to Do with It" – This chart-topping hit became a global phenomenon and touched the hearts of African listeners. Its message of self-empowerment and defying societal expectations resonated with those seeking to challenge traditional norms and stereotypes.
"Simply the Best" – With its powerful lyrics and uplifting melody, "Simply the Best" became an anthem of self-belief and triumph for Africans striving for success in various fields. The song's positive message continues to inspire individuals to reach their fullest potential.
"We Don't Need Another Hero" – This powerful ballad from the movie "Mad Max Beyond Thunderdome" resonated deeply with Africans fighting for social justice and a better future. Its themes of unity and resilience struck a chord during times of political turmoil.
ALSO READ: Tinubu Takes Helm: Nigeria's New Presidency and the Prospects for Change
Top 5 Most Popular Songs by Tina Turner
What's Love Got to Do with It
Simply the Best
Proud Mary
Private Dancer
Nutbush City Limits
10 Things You May Not Know About Tina Turner
Despite her global fame, there are aspects of Turner's life that remained relatively unknown. Unearthing these details offers a deeper understanding of this iconic figure:
Her Birth Name Is Not Tina Turner: Tina Turner was not her birth name. She was born Anna Mae Bullock. 'Tina Turner' was a stage name given to her by Ike Turner, her then-husband and musical partner.
Tina Turner's Early Life: Born Anna Mae Bullock in Nutbush, Tennessee, Tina Turner's childhood was marked by poverty and hardship. She discovered her passion for singing at a young age and began her musical journey as a teenager.
Tumultuous Personal Life: Behind Tina Turner's success, she faced personal challenges and abusive relationships. Her tumultuous marriage to Ike Turner, both personally and professionally, was marred by domestic violence. Despite the hardships, Tina Turner found the strength to break free and embark on a successful solo career.
Her Impact on Fashion: Tina Turner's bold and unique fashion choices have become iconic. Her signature leg-baring dresses, high-heeled boots, and voluminous hairstyles have influenced generations of performers and fashion enthusiasts.
Film Career: Tina Turner showcased her acting talent in the 1985 film "Mad Max Beyond
Thunderdome," where she played the role of Aunty Entity. Her captivating presence on screen earned her critical acclaim and further solidified her status as a multifaceted entertainer.
Her Philanthropic Work: Tina Turner has been actively involved in philanthropy throughout her life. She has supported various charitable causes, including organizations focused on cancer research, children's welfare, and human rights. Her dedication to giving back has made a positive impact on communities around the world.
She was a Buddhist. Turner credited her Buddhist faith for helping her overcome the trials and tribulations of her life.
Complex Family Dynamic: Despite her fame, she never met her grandchildren or great-grandchildren, as reported by PageSix. Her relationship with her family was complex, marked by her early struggle as a young mother and her tumultuous marriage with Ike Turner.
Her Music Catalog: Turner sold her entire music catalog for an estimated $50 million before her death, as revealed by Business Insider Africa.
Tina Turner's Accomplishments and Impact
Tina Turner's career spanned over six decades, during which she achieved numerous milestones and left an enduring impact on the music industry. Some of her notable accomplishments include:
Grammy Awards: Tina Turner has won multiple Grammy Awards throughout her career, including Best Female Rock Vocal Performance, Best Pop Vocal Performance, and Best Female R&B Vocal Performance.
Rock and Roll Hall of Fame: In 1991, Tina Turner was inducted into the Rock and Roll Hall of Fame alongside Ike Turner, solidifying her status as a music legend.
Breakthrough Solo Career: After parting ways with Ike Turner, Tina embarked on a successful solo career, releasing hit albums such as "Private Dancer" and "Foreign Affair." Her powerful vocals and electrifying performances captivated audiences worldwide.
International Recognition: Tina Turner's fame transcended borders, and she achieved immense popularity and acclaim on a global scale. Her music resonated with diverse audiences, making her a beloved icon in countries around the world, including Africa.
Cultural Impact: Tina Turner's influence extended beyond her music. She became an embodiment of strength, resilience, and female empowerment. Her unwavering determination and ability to overcome adversity inspired millions of people, particularly women, to stand up for themselves and pursue their dreams.
ALSO READ: Celebrating the Life and Legacy of Prof. Ama Ata Aidoo: A Beacon for Women's Equality and Literary Brilliance
Tina Turner's Controversies and Mistakes
Perception of Africans
Turner's connection with Africa wasn't without controversy. A video resurfaced showing her making comments that suggested Africans were lazy. This sparked outrage, leading to debates on her perception of Africans. Many felt disappointed by her remarks. However, she later apologized for her comments, demonstrating her willingness to learn and grow from her mistakes.
Apatheid Era
Her concerts in apartheid-era South Africa sparked a different kind of controversy. In a confession to SA People, she admitted her naivety about the political implications of her performances. Turner, like many artists of her time, faced the moral dilemma of performing in a country infamous for its racially oppressive policies.
Looking back, she acknowledged her lack of political awareness but reaffirmed her commitment to her African fans. This ability to recognize her missteps, learn from them, and make amends further underscores her legacy as a transformative figure.
Conclusion
Despite her death, Tina Turner's legacy lives on. She stands as a beacon of strength and resilience, her music continues to inspire, and her influence persists in the rhythms of the music industry across the world. From the streets of Nutbush, Tennessee, to the bustling cities of Africa, her spirit continues to resonate.
Her death has created a void that will be hard to fill, but her legacy lives on in her timeless music and her inspiring life story. As we remember Tina Turner, we celebrate a woman of immense strength and resilience, a music icon who overcame her trials to conquer the world stage, and most notably, an artist who rocked Africa and the world.