Our Top 10 Favorite African Music Videos Of The Week (August 2nd)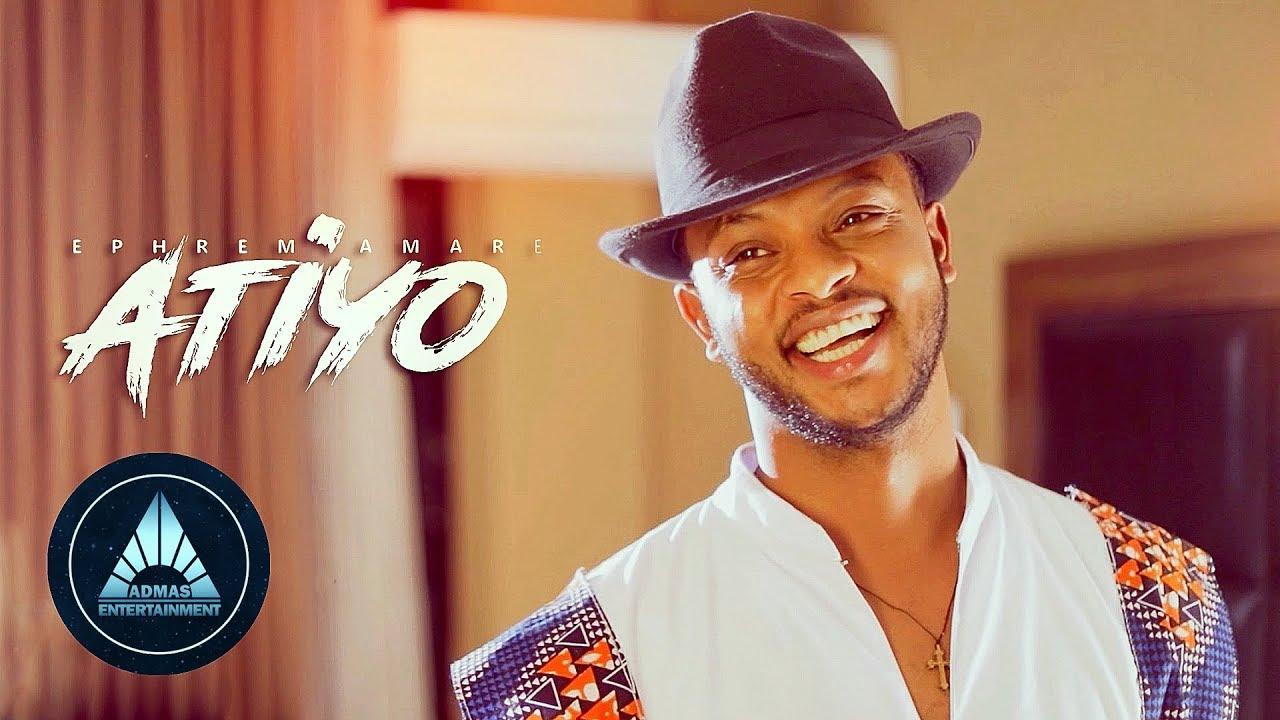 One of Africa's biggest export in the past two decades is entertainment. Many African musicians have sold-out venues in western countries. However, not minding the growing western influence, the majority of African music videos still find creative ways of portraying the rich African heritage. The colorful visuals—when not set in Africa—often incorporate African elements like fashion, food, and so on.
This week, we have ransacked the Internet to bring you a curated list of blazing African music videos. Even when you cannot follow the lyrics of the songs, you can savor the rich African environment they portray. Here are our top 10 favorite African music videos of the week. Feel free to suggest music videos that should be on our next list.
Ton Pied, Mon Pied by Blanche Bailly (Cameroon)
After listening to Blache Bailly's 'Argent' last week, it was impossible not to check out more of her songs. Ton Pied, Mon Pied was the next song I found. However, unlike Argent, 'Ton Pied, Mon Pied' has slices of English lyrics. As usual, this is one of the African music videos that flaunts African fabrics. However, the video tells the story of love and how a man should protect her woman. Even without listening to the lyrics, you will still understand the story. A masterpiece if you ask me.
Joy Joy by Black Motion ft. Brenden Praise (South Africa)
When this video started, I almost thought that I was watching an old mafia classic. It must have been the black and white color of the video that tricked me. The song maintains a cool tempo until some guys arrive on state and kicked it up a notch. The lyrics and the rendition are easy to follow. It can as well be the tone that gets you off on a boring day. I would like to know what you feel about this song too. For me, it is a mixed feeling.
MuGarden by Winky D ft, Gemma Griffiths (Zimbabwe)
Winky D is one of Zimbabwe's finest reggae artists. However, MuGarden is one of the African music videos that creatively portray the continent's rich forest. The video begins with the flipping of a book to reveal an African forest. Next, Winky D and Gemma Griffiths are all robed in leaves. At first glance, this video made me think about Adam and Eve in the Bible. The editing and graphic manipulation are superb such that you will have a hard time figuring out the real forest from the fake one. Love certainly has no boundaries.
Maria PM by Fally Ipupa (Congo)
Fally Ipupa needs no introduction. However, the lyrics of this song will introduce you to Maria, a woman that has stolen his heart. This is one of the African music videos that have little Africanism. Considering that he renders this cool song in French, you can almost believe that it was done by a French musician. However, Maria still bears the signature of Fally Ipupa's style which is unmistakable—especially at the chorus.
Tamu by Mbosso (Tanzania)
The first thing that caught my attention in this video was the lush vegetation and colorful landscape. Inasmuch as the melody is rendered in the native language, it is easy to see that Tamu is a love story. It's not the typical crowded music video but it still represents the song well. With over 8 million views on YouTube, it's easy to see that Tamu is a hit.
Gbessi Gbeko by Toofan (Togo)
When it comes to street music, Toofan does a great job. In this video, he brings the African pop culture to the forefront. The lyrics are entirely in the native language but it has a rhythm that is easy to vibe to. This is one of the African music videos that dishes scintillating dance moves. I am still trying to perfect my Gbessi Gbeko moves. Can't wait for my friends to check me out. Watch the videos and see if you can repeat the dance moves perfectly.
On The Low by Burna Boy (Nigeria)
At the moment, it is almost impossible to mention Afro-pop without calling Burna Boy. My interest in his music kicked up a notch after he won a 2019 BET award. 'On the Low' is not much of a dance video but it still has significant African elements. If there is one thing I love very much about this song, it is the Nigerian pidgin. It already has over 46 million views on YouTube. This is one of the African music videos with calming colors that can help you to relax.
Finyo by Nyashinski (Kenya)
I must confess that East African musicians are not getting enough recognition on the global stage. However, they have great songs that you would love to put on repeat. Finyo is one of them. Rendered in a perfect blend of Native language and English, Finyo immediately throws you into the colorful nightlife of Africa. Delivering a fast rap in native languages is not always an easy feat. However, Nyashinski does it so well—and in a manner you can only struggle unsuccessfully to mimic.
Maplorly by DJ Arafat (Ivory Coast)
Without a doubt, Nigerian and Ghanaian musicians dominate the West African music scene. However, the quality of the African music videos you will find in the other West African countries will amaze you. This song has a comic tone and the video confirms it. The visuals immediately throw you into a typical rural African setting—and a lot is happening at the same time. Don't know about you but the dance step is also hilarious.
Atiyo by Ephrem Amare (Ethiopia)
One of the African music videos that stole my admiration this week was Atiyo. The flamboyant display of African fashion immediately caught my interest from the first minute of the video. Inasmuch as the song was rendered in the native language, the video easily helps you to digest the message. Ephrem Amare is definitely one of the few musicians I will lookout for more of their songs. Watch the view and share your views in the comment box.