'Open G' Is First Indigenous Smartphone That Can Do This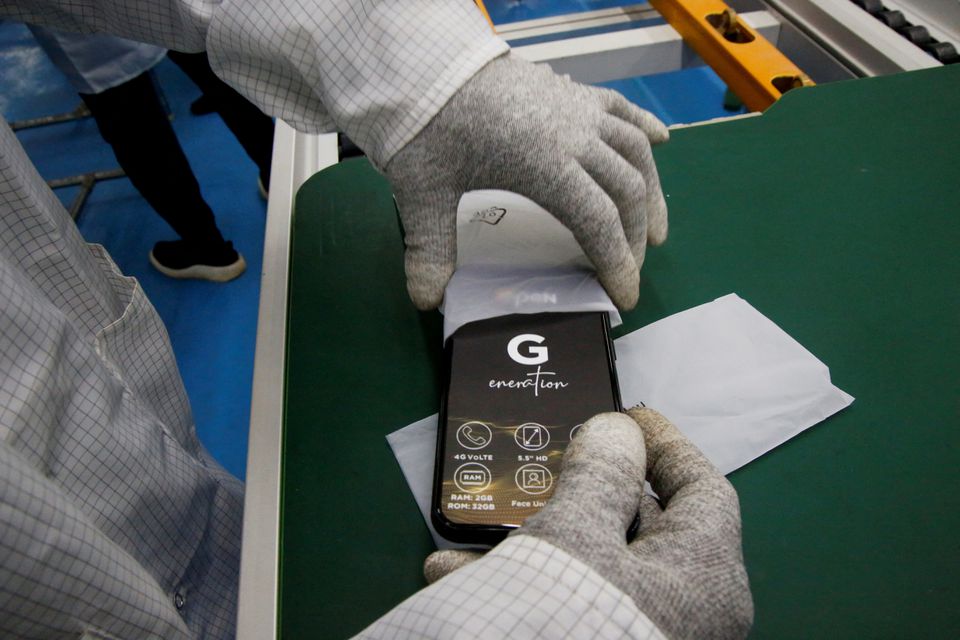 Ivory Coast entrepreneur and founder of Open G, Alain Capo-Chichi, is taking the smartphone market by storm with his new range of smartphones that can speak 16 local languages. Although not the first locally made smartphone, Open G is the first of its kind in terms of inclusivity.
The aim of the phone is to increase the use of mobile phones among people who cannot read or write. The adult literacy rate in Ivory Coast has been on an upward trajectory. From less than 45% in 2010, it jumped to over 80% in 2019. Nevertheless, there is still a good number of people that can neither read nor write.
ALSO READ: Ghana And Ivory Coast Take A Stand Against American Chocolate Giant. Here's Why.
Open G, the new brand of mobile phone that leverages voice command, first hit the market in July. The smartphone understands commands and it can be set to respond in one of Ivory Coast's 16 local languages including Bété, Senoufo, and Dioula.
The motivation behind the creation of Open G smartphones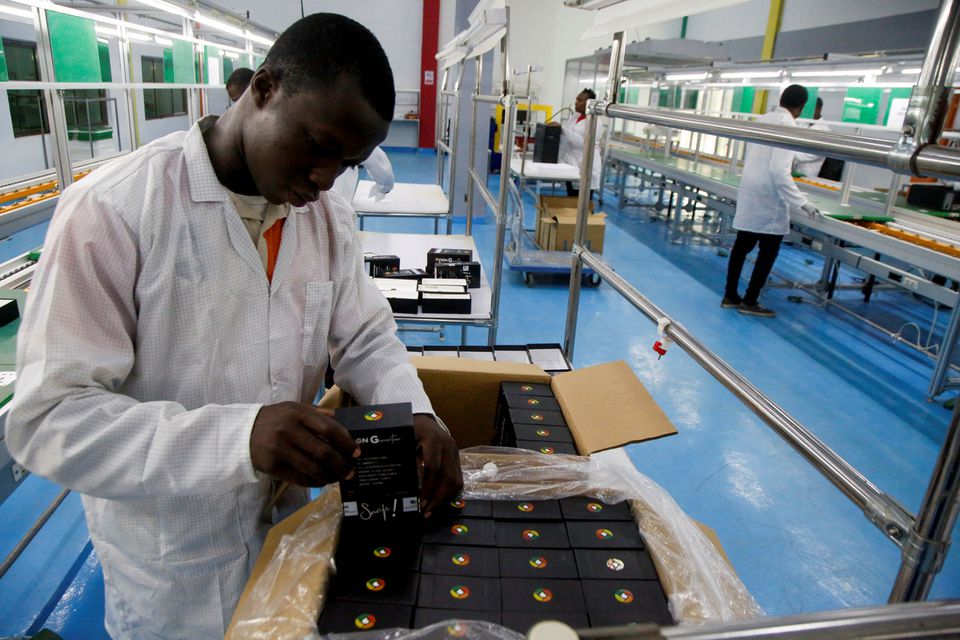 Alain Capo-Chichi said that he wanted to make a phone that will make it easier for his uneducated parents to send messages and transfer money. He imagines a smartphone that can help integrate those who cannot read or write into the digital economy. According to him,
"One of the problems we have in Africa is that not everyone has access to reading and writing. With Open G people can easily use their phone by talking to them."
While Alain Capo-Chichi may have created the smartphones to assist his parents, he is also assisting about 32% of other African adults who cannot read or write. Further explaining the importance of Open G's voice command feature, Capo-Chichi said,
ALSO READ: Tunisian Migrants Are Ditching Europe For Southern Africa. See Why
"For parents, it is really important. When you ask them of their phone numbers, they can't say because they don't know."
Those who have tried the phone had glowing reviews about it. One of the users interviewed by France 24 was Madeleine Zounkpa. She finds the phone easy to use because all she has to do to get whatever she wants is simply ask.
"This phone is good because it speaks many languages," Madeleine said. "If I want to speak to my parents, I speak in French and it answers in my local language. I like it a lot."
A rapidly growing list of made-in-Africa smartphones
Open G has joined a growing list of made-in-Africa smartphones. In 2019, we saw the launch of Mara Phones from Mara Group in Kigali, Rwanda. Similarly, Egypt launched its first indigenous smartphone, SICO, in 2019.
At that time, Egyptian Silicon Industries Co. (E-SICO) Chairman, Mohamed Salem said it was the first indigenous smartphone brand to make phones with 45% of locally sourced components. Nigeria has also announced that it will be making its own range of mobile phones and sim cards.
The first smartphone manufactured in the country was unveiled by President Muhammadu Buhari in June 2021. The mobile phones were made by the Industrial Training Fund's (ITF) Model Skills Training Center. Therefore, it was named ITF Mobile.
In the first quarter of 2022, it was reported that over 40 million phones were shipped to Africa. About 19.7 million units of the shipped phones were smartphones while the others are featured phones. By making phones locally, more African countries will be creating jobs and cutting down on over-dependence on imported phones.
ALSO READ: Nigerian Teenagers Are Making Sci-Fi Movies With Smartphones
Just like Open G, when Africa turns to producing phones locally, they will be able to cater to special demographics that may not be considered on the international scene.
Future plans for the Open G phones
Open G manufacturing plant is in Grand Bassam, East of Abidjan. Interestingly, Alain Capo-Chichi is from Benin but settled in Ivory Coast. He holds the record of being the first entrepreneur to set up a computer assembly plant in West Africa. Speaking on his plans for Open G, Alain Capo-Chichi said,
"Beyond the fifty languages we have done which includes sixteen Ivorian languages, we want to reach one thousand African languages. We are happy there are already almost two thousand speakers who have registered. We are working with them today."
The smartphone is also available in Benin, Burkina Faso, and DRC. The price varies from $45 to $90. Have you seen the Open G phone? How does it compare with other smartphones on the market?
Join African Vibes Community for more positive African news and interesting discussions.