20 Cool Hairstyles for African American Girls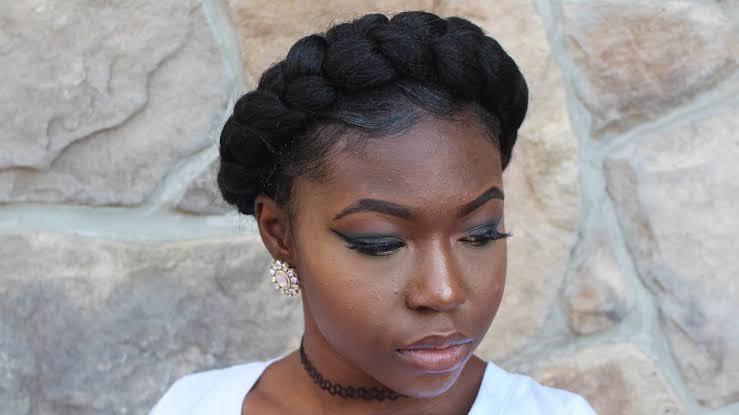 Introduction
Girls' hairstyles could be either simple or difficult to dress. Also, they could last a week or months depending on how they are dressed and maintained. Whatever the case, AfricanVibes is presenting you with 20 cool hairstyles for African American girls.
List of 20 Cool Hairstyles for African American Girls
#1. Low Bun + Braids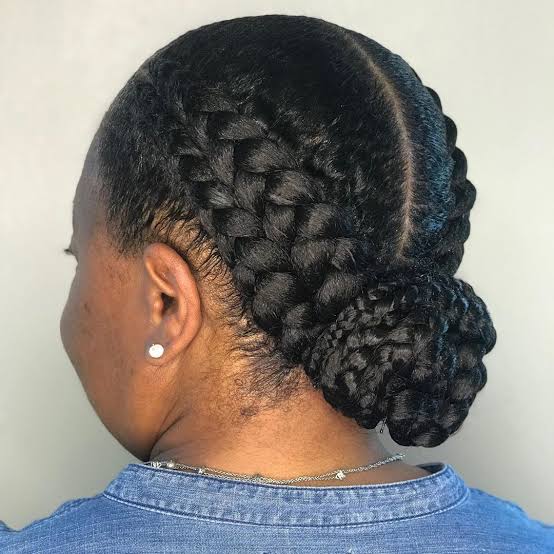 This cool hairstyle for African American girls gives a flash of your natural hair and a display of beautiful big braids and a low bun. It is a neat way of dressing short hair. At the front, the hairstyle almost resembles the crown braid. This look is entirely different behind. You get an amazing look either way.
READ ALSO: 5 Sexy Faux Hawks For The Naturalista African Woman
#2. Big Five-Strand Braids + Underlying Small Braids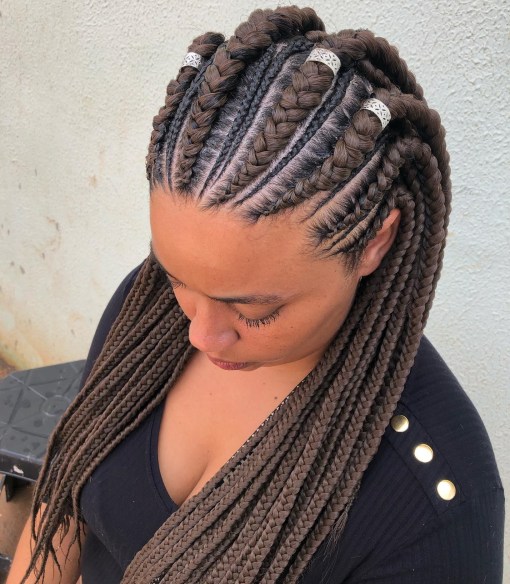 Braid is a popular hairstyle that is easy and straightforward to dress. Being so, hairstylists create a number of unique designs using it.
One such design is the five-strand feeding braids with lesser braids shown in this picture. The design goes beyond just dressing the hair in five big braid strands. It includes an underlying layer of small braids.
This makes a mix of both big and small braids. As a result, the hairstyle has a feel and an appearance that is different from either of the two. It is also, therefore, a special way to apply braids.
#3. No-Fuss Hair Coils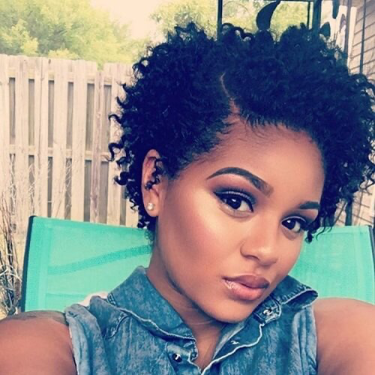 This right here is another cool hairstyle for African American girls. Even though no-fuss literally refers to the absence of unnecessary excitement, the hairstyle makes one appear sassy and lively.
No-fuss hair coils are small twists that run along the entire length of hair strands. It holds the hair nicely together making it remain in shape for long.
#4. Natural Hair Puff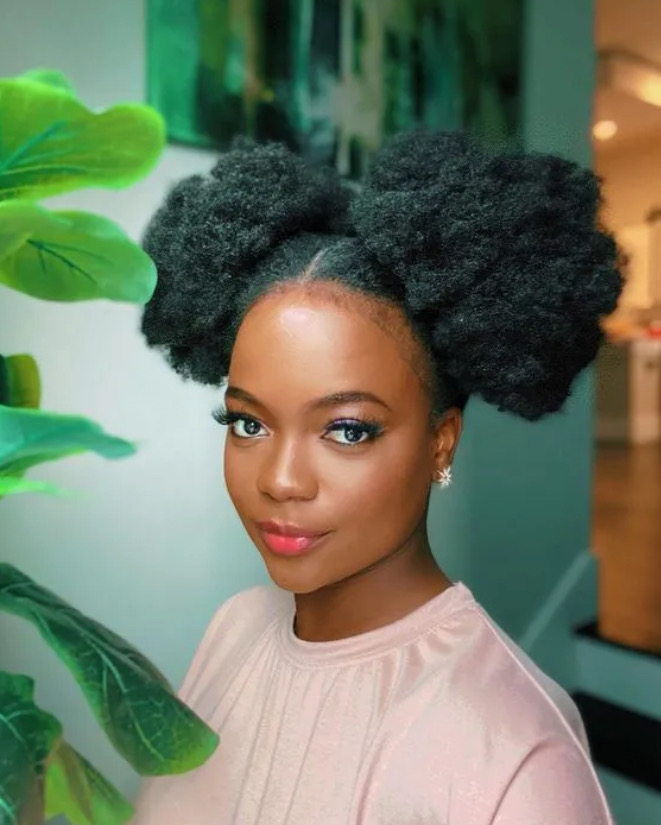 Love a natural hair-do? This style will probably make it to your favorites list. The natural hair puff is easy enough for all those who want to manage their hairstyles themselves.
ALSO READ: 30 Natural Hairstyles That Are Easy To Do At Home
It also doesn't take much time to dress. This makes it the perfect hairstyle for African American girls who want to leave their hair natural, avoid the hair salon, and, at the same time, not waste time dressing their hair.
#5. Ringlets with a Pompadour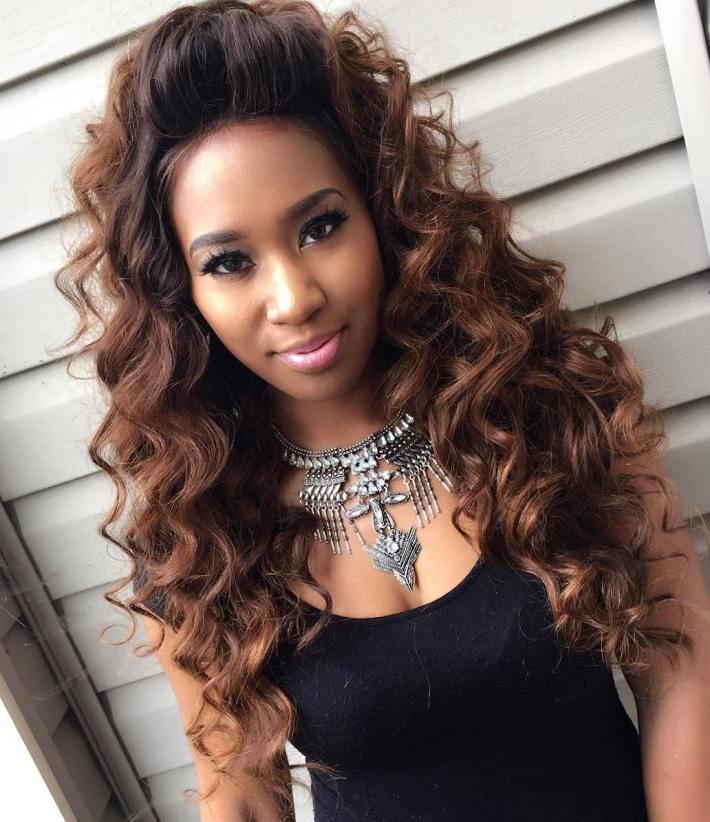 Ringlets with a pompadour is another hairdressing style that will specially fit African American girls. It features big curly strands which go beyond the shoulders. Also, at the top and across it, there is a high full roll of hair. This hairstyle is a great option for looking sassy and bringing more focus to your face.
#6. Long Curls on Full Weave is Another Cool Hairstyle for African American Girls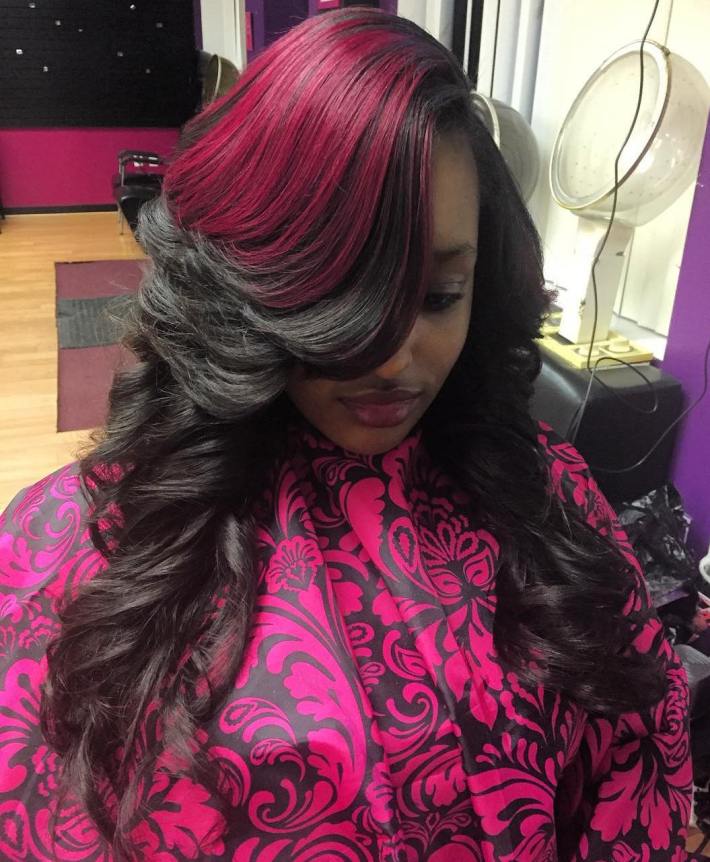 The full weave hairstyle here attaches all over the head through a sew-in procedure. This makes the hair firm. Before this, however, a one and half inch curl iron is used to create the long curls we see. It is done by ironing the tail end of the weave.
#7. Mini Buns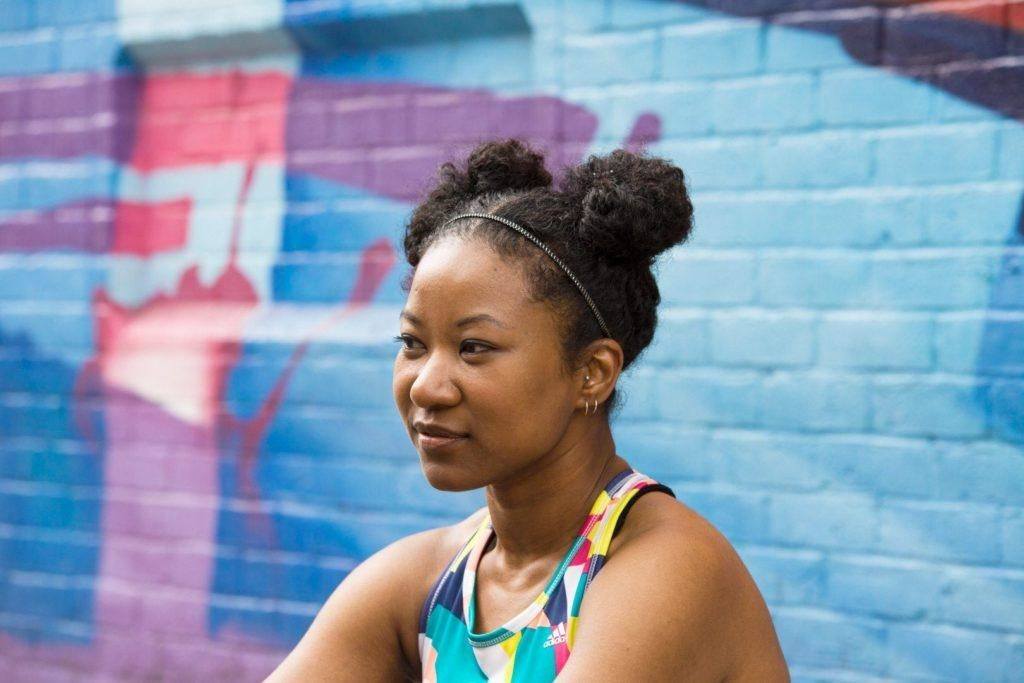 The mini buns hairstyle may not stand out as much as big buns would but they are typically African. It is a simple way to pack your natural hair. Also, artificial hair could be dressed as mini buns.
The simple hairstyle usually features two to three evenly spaced buns. Notwithstanding, the number of buns used typically depends on you. It also depends on the actual size of each bun.
#8. Bantu Knots With Box Braids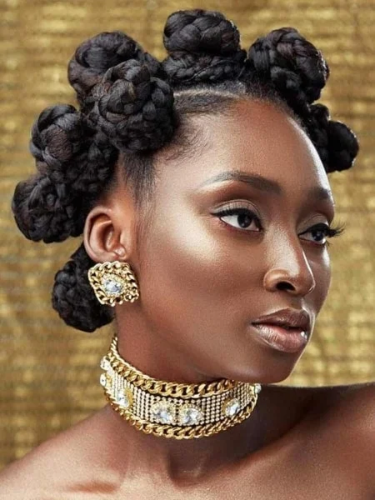 Bantu knots, also called Zulu knots, is a typical African hairstyle that will help African Americans girls maintain a native yet fashionable look. These knots are better made using box braids. It is what gives rise to the box braids Bantu knots hairstyle. Styling the Bantu knots allows for creativity and imagination on the part of the wearer.
ALSO READ: Image of Africa- Best Hair Braiding in LA!
#9. TWA Sideward Fade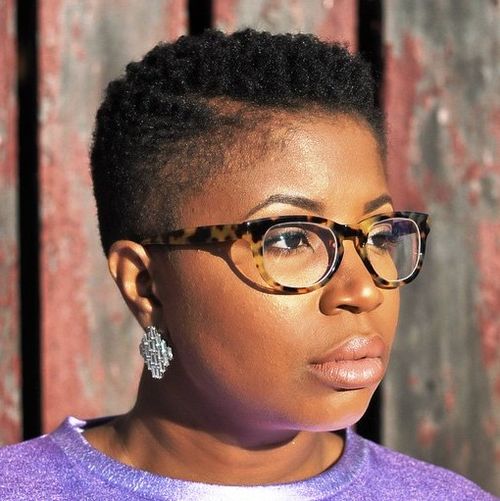 TWA stands for teeny weeny afro. It is a miniature form of the regular and full afro we know. For the sideward fade style shown in this picture, you keep a low afro that is faded to an angle on one side. The top of the hair is made soft and a little curly while a parting divides most of the high side from the low side.
#10. Sew-in Pony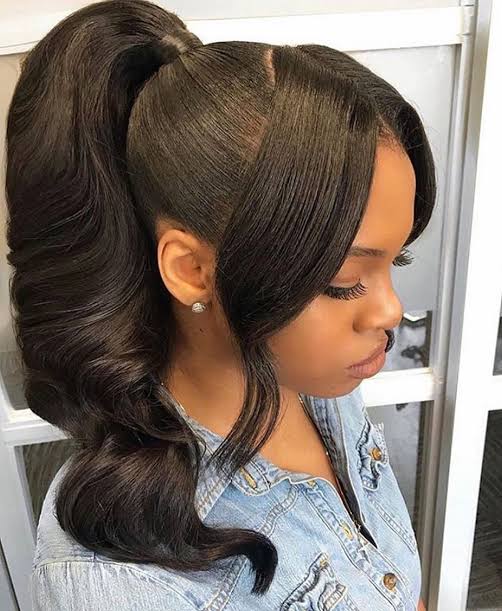 The sew-in pony hairstyle here will make just about anyone look chic. However, special care must be taken to maintain it. The style features a pony with a little curl at the end, two curtain-like bangs that wedge on both sides of the forehead, and a parting style between the bangs.
#11. Fauxhawk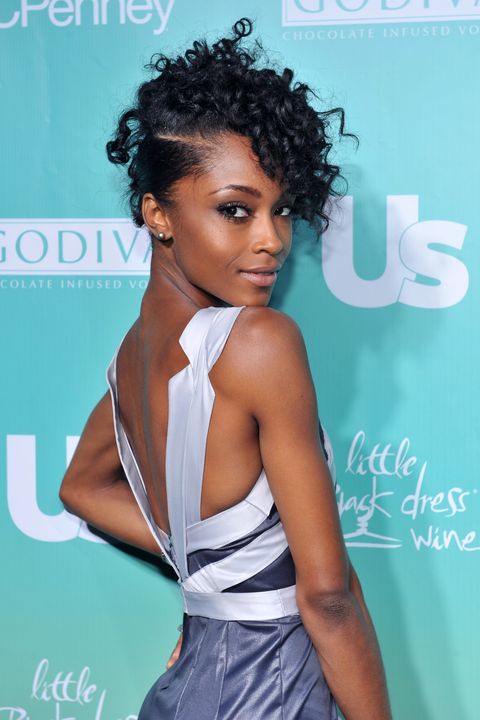 Fauxhawk, or fohawk, is the name given to styles that generally involve dressing the center of the head all the way from the front to the back. Due to the number of possible styles, the faux hawk hairstyle offers a wide range of looks.
#12. Faux Hawk + No-fuss + Undercut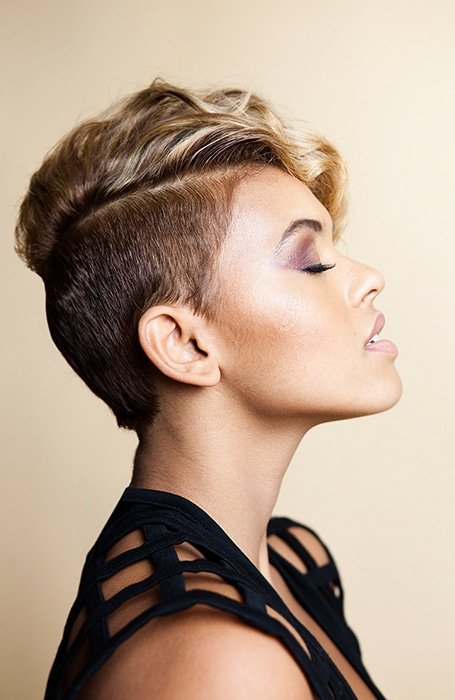 Some hairstyles are a combination of two or more others and this is an example. This style here features a no-fuss dressed as a faux hawk (only along the center of the head) and with a styled undercut.
#13. Crown Braid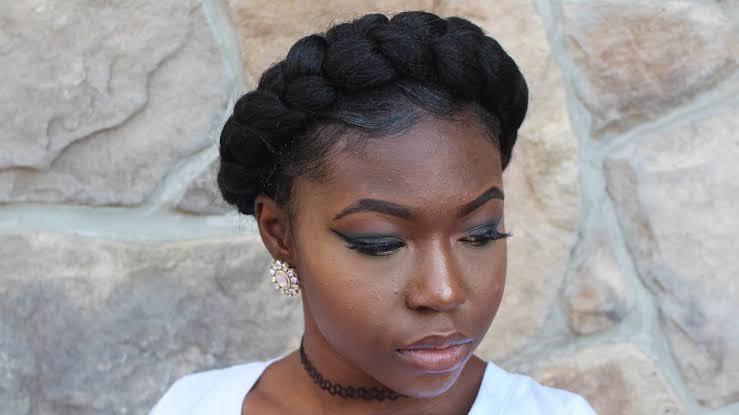 If you feel queenly and you need a cool hairstyle to match that, a crown braid would do just fine. Crown braids adorn the wearer with a circlet made completely out of the braid. It could be dressed to resemble a small, low crown worn by princesses. Alternatively, crown braids could be much bigger.
A crown braid could sit at the front of your head – near the hairline and, depending on your preference, you could also wear it around the pinnacle. Furthermore, tweaks like having a weave at the back make the crown braid hairstyle offer a range of stunning looks.
ALSO READ: 9 Creative Natural Hair Blowout Ideas To Straighten Hair With No Heat
#14. Near-Bald Cut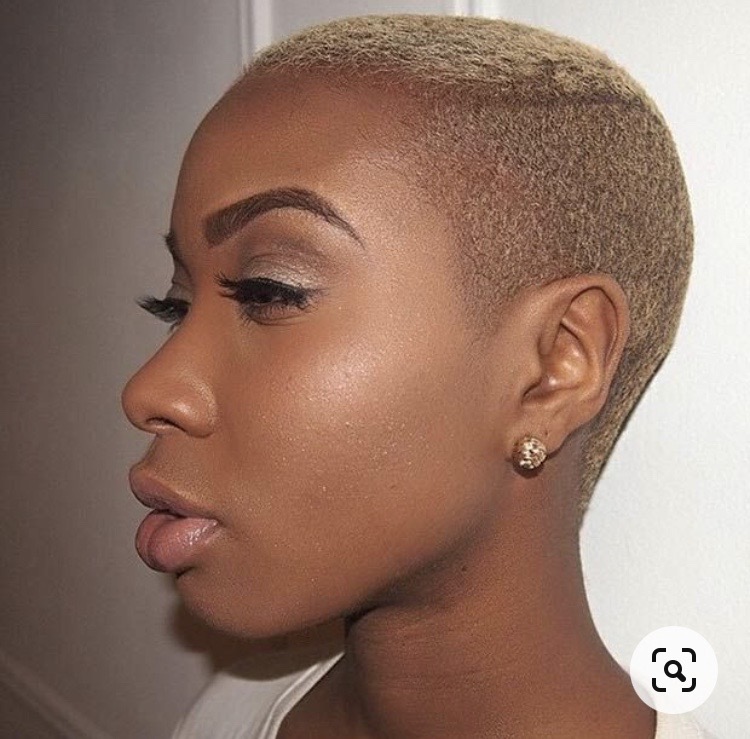 The near-bald cut is a bold and elegant way to show off more of your beautiful brown skin. As the name implies, it is almost a bald cut. However, a short layer of hair makes dying in different attractive colors possible.
#15. Faux Locs with Blue and Green Strands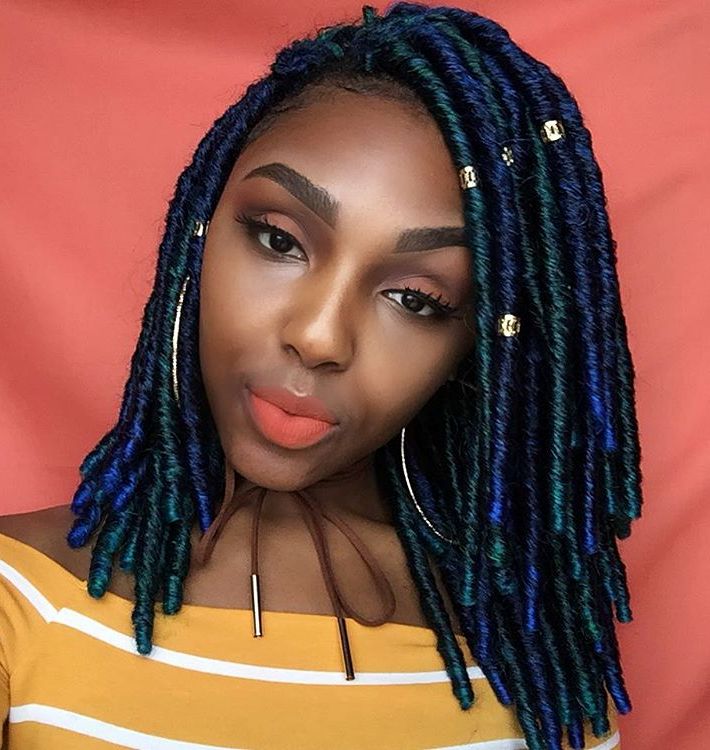 Faux locs appear almost like dreads. However, they both have slightly different textures. The hairstyle is generally low-maintenance and offers an alternative to both braids and natural hair-do.
In this picture, an impressive faux locs style is achieved by making the locs shoulder-long and using both blue and green strands.
#16. Curly Blonde Bob Cut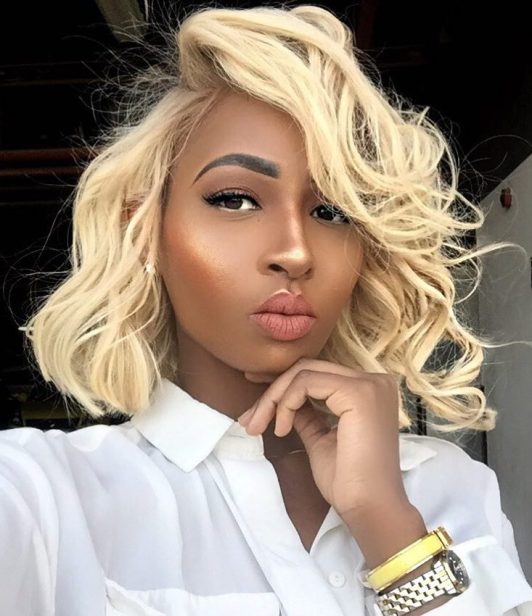 Loose curls like this on a bob draw attention and make you look stylish. If the curls don't suit you, however, you could decide to make yours either looser or not. The blonde color choice here is another great way to approach the style. It stands out beautifully against the backdrop of African American girls' skin tone.
#17. Straight Bob Cut with Bangs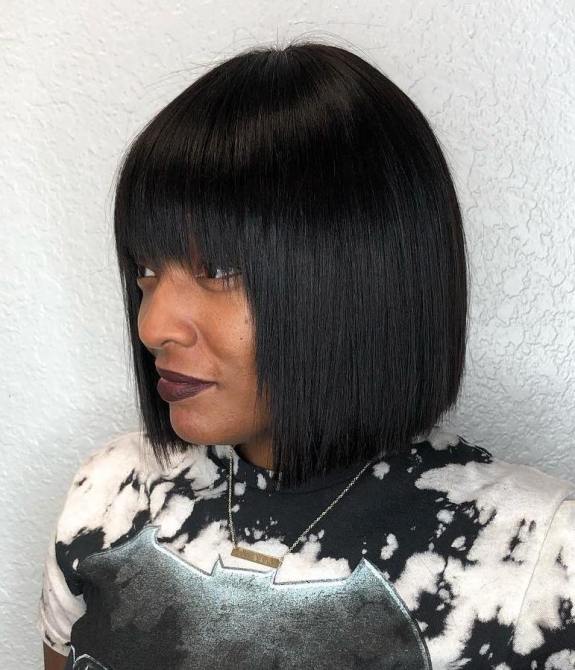 If you feel like you are not being taken seriously, try the straight bob cut with bangs hairstyle. It gives a sharp, official look that does not miss out on appearing beautiful. To add a little bit of spice, you could wear it in any color other than black.
#18. Long Pigtails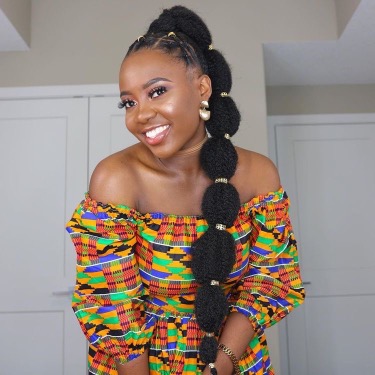 Pigtails are another cool and eye-catchy hairstyle that African American girls could easily rock. In this picture, the wearer dresses two long and big pigtails apart from each other. She also smoothly perms the rest of the hair towards the back.
ALSO READ: Here Is What Sirak Asfaw Did When He Found A Priceless 18th-Century Crown In A Suitcase
#19. Bantu Knot-Outs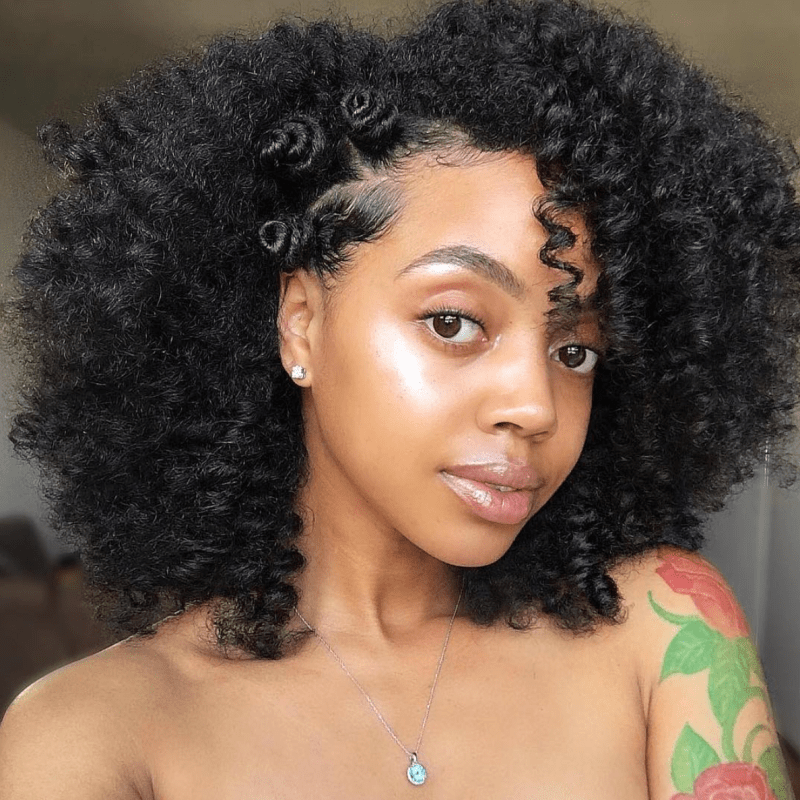 As mentioned earlier, one hairstyle is sometimes a combination of two or more different styles. This is the case with the Bantu knot-out. The hairstyle features Bantu knots with the bottom tied and the top all loosened and allowed to flow.
African American girls would definitely look cool on this hairstyle. It is perfect for parties and less official social events. More spice could even be added to the entire look by making the flow part of the hair wavy or curly.
#20. Senegalese Twists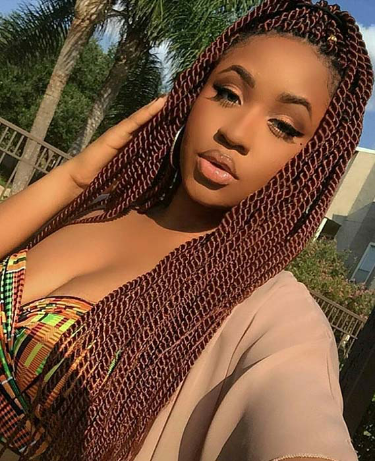 Senegalese twists are a protective hairstyle. Also referred to as rope twists, the style is easier and a little faster to make than braids. Again, it is easy to manipulate into knots, updo or any other fashion. This flexibility means that you can afford a different appearance without needing to change your hairstyle.
Conclusion
Living in the diaspora might sometimes mean struggling to think up a hairstyle that makes you look African. If you are in this boat, then we hope that one or more of these 20 cool hairstyles for African American girls brings out the true beauty in you. Go ahead and try a new look. Also, don't forget to leave a comment about it below.