Morocco Earthquake: A Nation Rallies Amidst Tragedy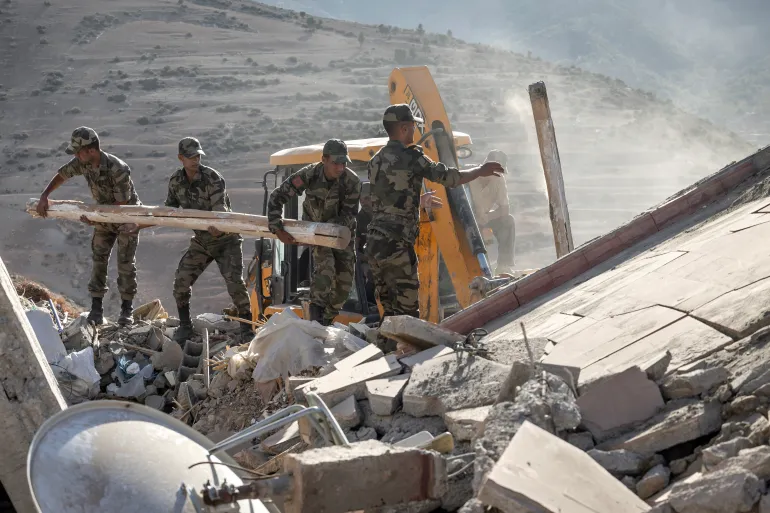 Morocco's Atlas Mountains, a picturesque backdrop for the bustling city of Marrakech, was shaken last Friday by a devastating 6.8 magnitude earthquake.
The earthquake was Morocco's deadliest in 60 years, killing more than 2,800. But even in the midst of the rubble and heartache, stories of resilience, unity, and hope emerge.
ALSO READ: 15 Beautiful Luxury Villas In Morocco For An Unforgettable Getaway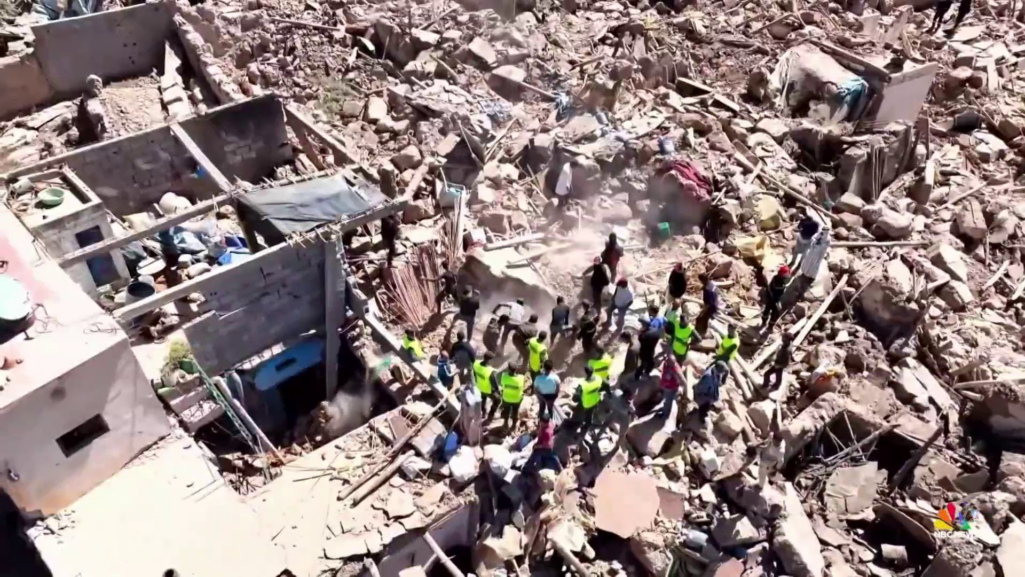 Survivors Share Their Heartbreaking Stories
Survivors describe the Morocco earthquake's harrowing moment when the earth shook beneath their feet. "When we returned home, we found our house destroyed and our children buried under the rubble," one survivor said, echoing the feelings of many who have lost their homes and loved ones.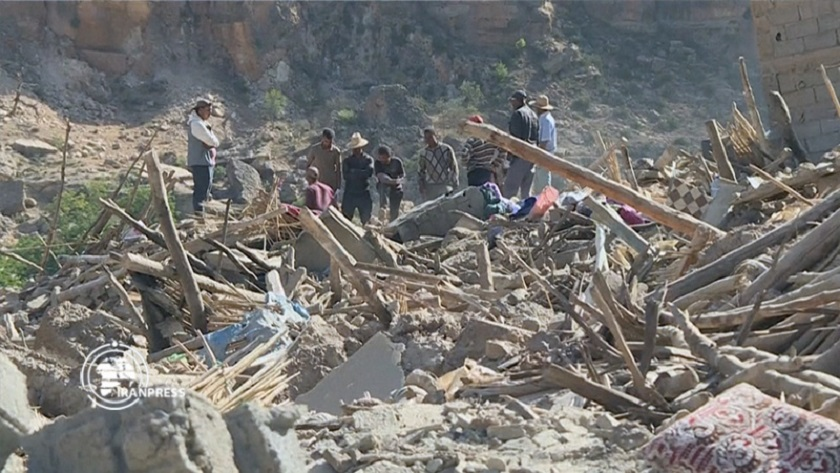 Another survivor, a mother, spoke of the horror she and her children experienced, saying, "We kept screaming until people heard us and pulled us out of the rubble." Atlas mountains. The village of Tikt, once home to at least 100 families, is now in ruins. "My life ended here," said Mohsin Aksum, 33, who lost his family in the earthquake. "The village is dead."
ALSO READ: Morocco Unveils Africa's First Ever High Speed Train Line
Morocco's Unyielding Spirit Amidst Tragedy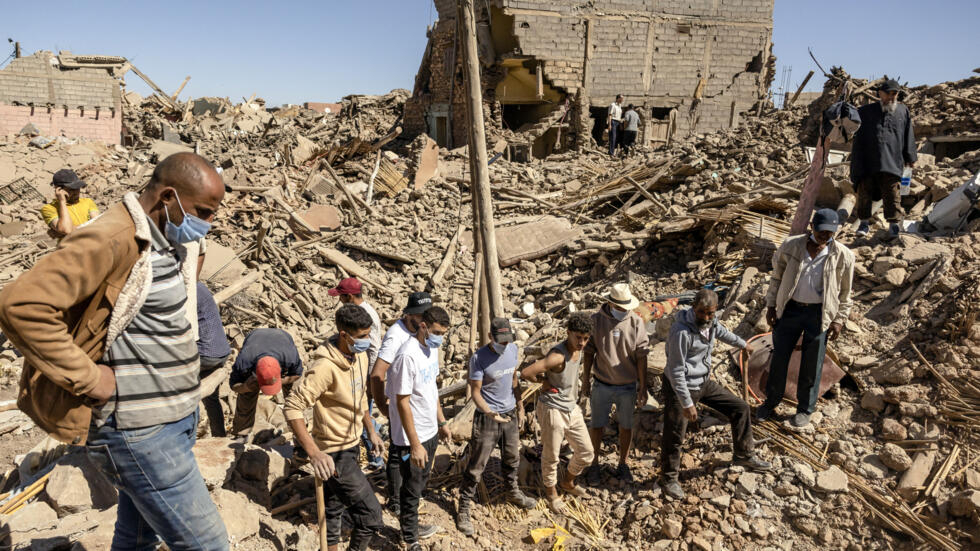 Volunteers watch as a digger moves rubble of collapsed houses in Tafeghaght
But even in the face of this overwhelming tragedy, Morocco's spirit remains intact. Ordinary citizens like Maria Boudig drove hundreds of kilometers to distribute food and supplies to affected villages. Many have taken it upon themselves to make sure everyone has something to eat, especially in areas where official aid has been slow to arrive.
Bright yellow emergency tents dot the landscape, set up by Moroccan authorities to shelter survivors. In Marrakesh, citizens have flocked to hospitals to donate blood, with even members of Morocco's national football team joining the effort. Volunteers, like Mohamed Belkaid, 65, have been instrumental in organizing food and essential goods drives. "Everyone must mobilize," Belkaid emphasized, urging for a collective response to the disaster.
Morocco Earthquake International Aid and Local Initiatives
The international community also intervened. Offers of assistance have come from countries including Spain, the United Kingdom, Qatar and the United Arab Emirates. The Moroccan government is working with these foreign teams to ensure relief efforts are efficient and effective.
The need for assistance is both immediate and immense. Dr. Céline Gounder, a CBS News medical contributor who was in Morocco during the quake, emphasized the importance of donating to local organizations, stating, "When you donate to local organizations, you're helping in more than one way. You're helping to create jobs locally & strengthen local capacity, too."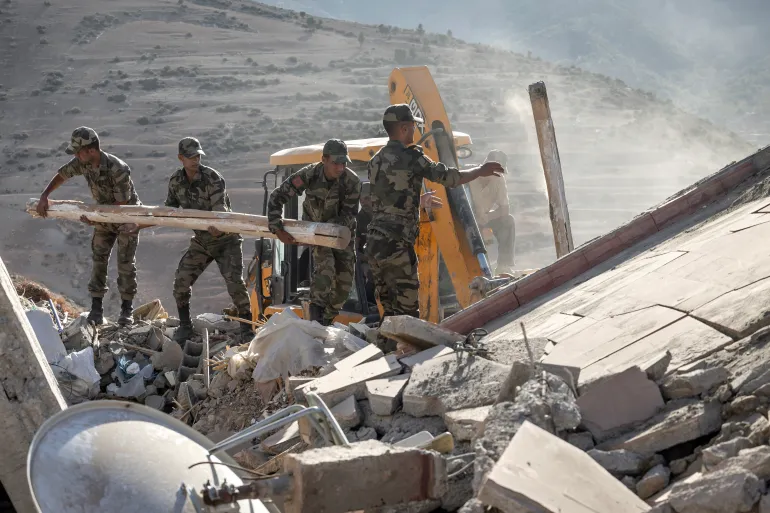 How You Can Help: Charities Making a Difference
For those looking to contribute to support victims of the Morocco earthquake, here are some ways to help:
A Call to Unity and Support
The challenges faced by rescue and aid teams are vast, but with the support of the global community, there is hope for recovery and rebuilding. As efforts continue, it's crucial to remember that every contribution, no matter how small, can make a significant difference in the lives of those affected.
The recent earthquake serves as a grim reminder of nature's unpredictable power. However, it also highlights the indomitable spirit of humanity. Let's come together to support a nation in its hour of need.