25 African Artists Who Are Using Instagram To Make A Difference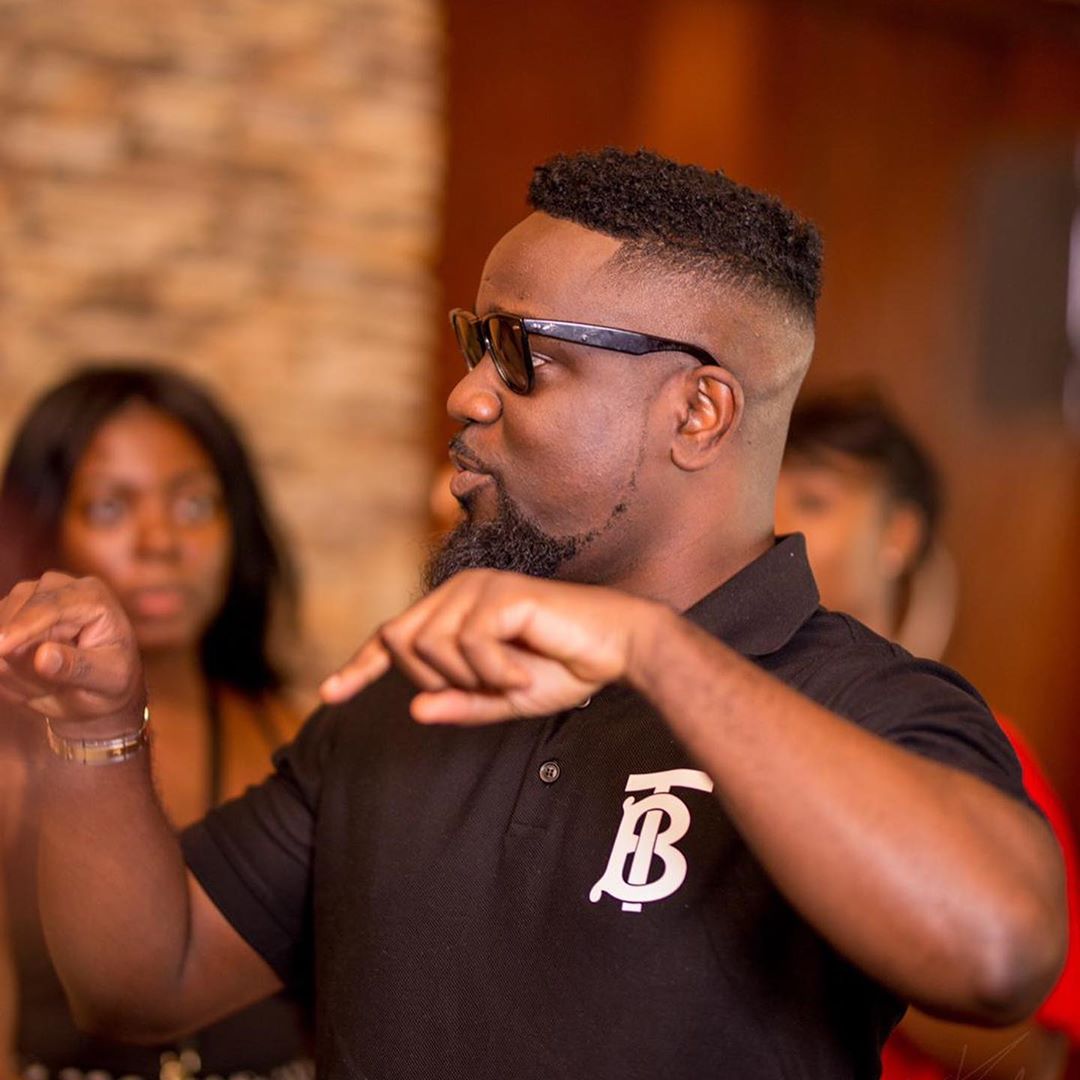 African countries are well known for preserving their culture. One way in which this is done is through music. Several African songwriters have continually maintained their country's traditions, thus attracting huge followers on social media. These musicians use this opportunity to promote a good cause. On Instagram, you will find different artists fostering positive change and bringing about prosperity in their localities and the continent at large. In this article, we focus on 25 of the most influential African musicians on Instagram.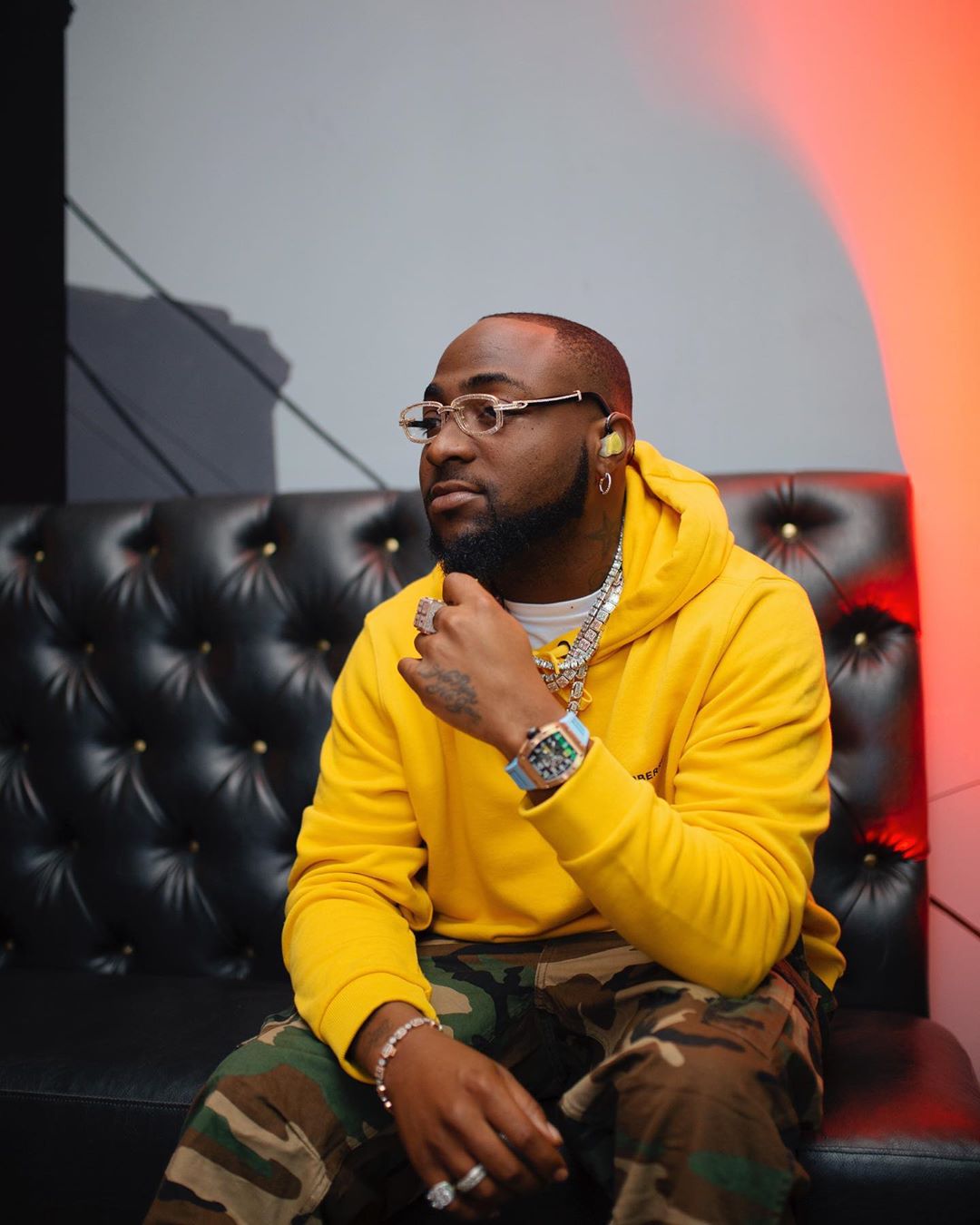 The 27-year-old David Adedeji Adeleke, known by his stage name Davido, is a Nigerian afro-pop singer, songwriter, and philanthropist. With a following of 17 million fans, he's Africa's most-followed musical artist. Davido's influence is not only based on his good music but his deeds. His most recent pledge is that all proceeds from his new hit D & G will be channeled to fund research for a coronavirus vaccine.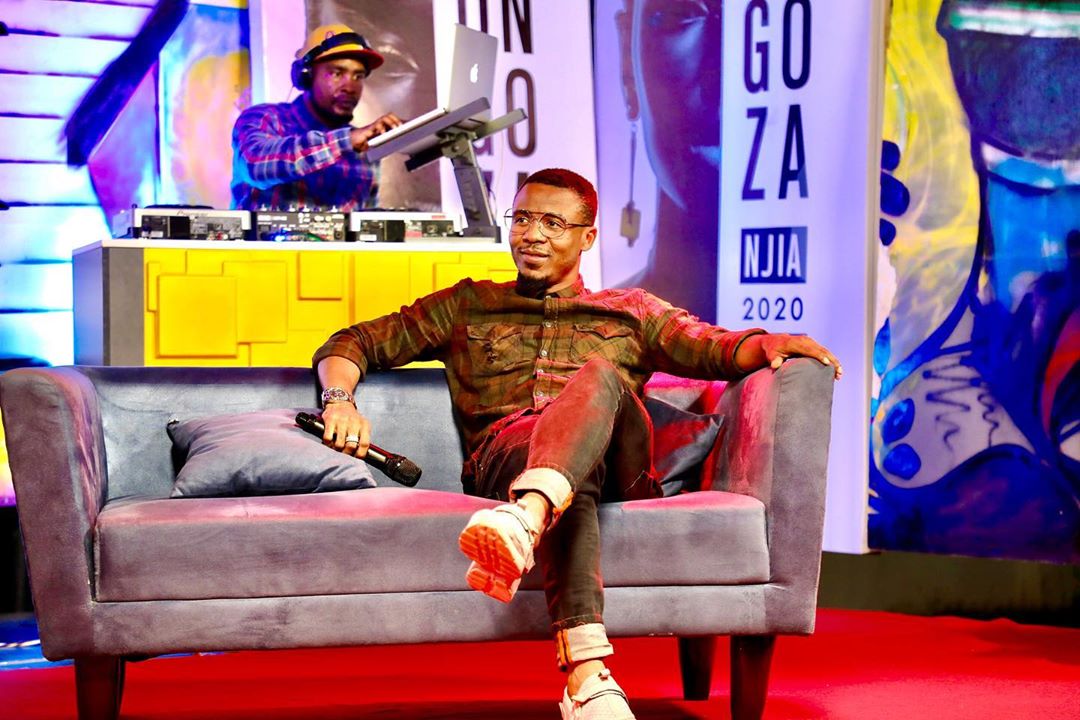 Ali Saleh Kiba, known professionally as Alikiba, became one of the most revered bongo Flava music genre artists from Tanzania. His music style is based mostly on real-life happenings. Born and raised in Africa's major wildlife tourist attraction, Tanzania, he grew fond of wildlife. On this premise, he has used his Instagram space—where he has a following of over 5.5 million—to champion environmental preservation among many other things.
#3 – Akon (@akon)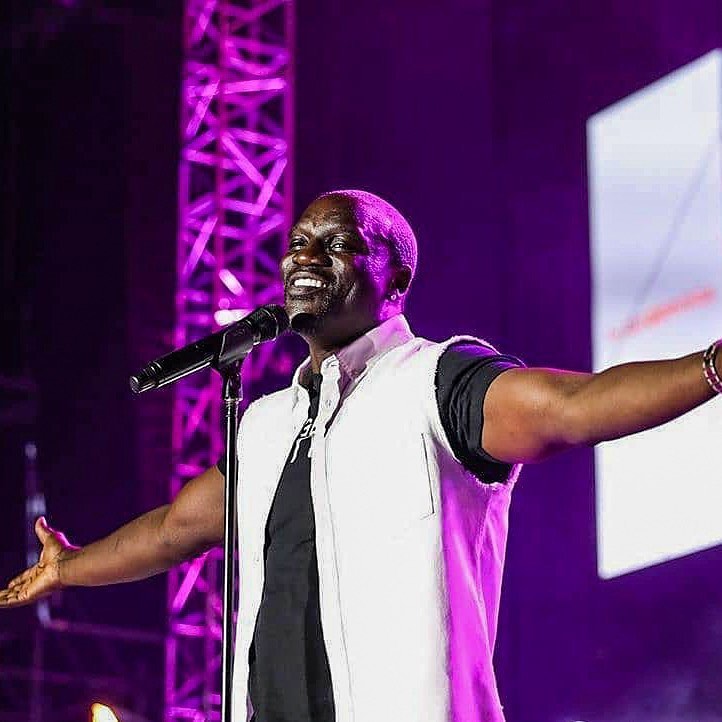 Senegalese Aliaume Damala Badara Akon is a real African music artist icon. With a followship of slightly above 7 million followers, he's one of the most influential African musicians on Instagram. Akon is an R&B songwriter and singer, and more. In 2014, he launched a project dubbed Akon Lighting Africa, which aimed to provide needy Africans with a reliable source of electricity.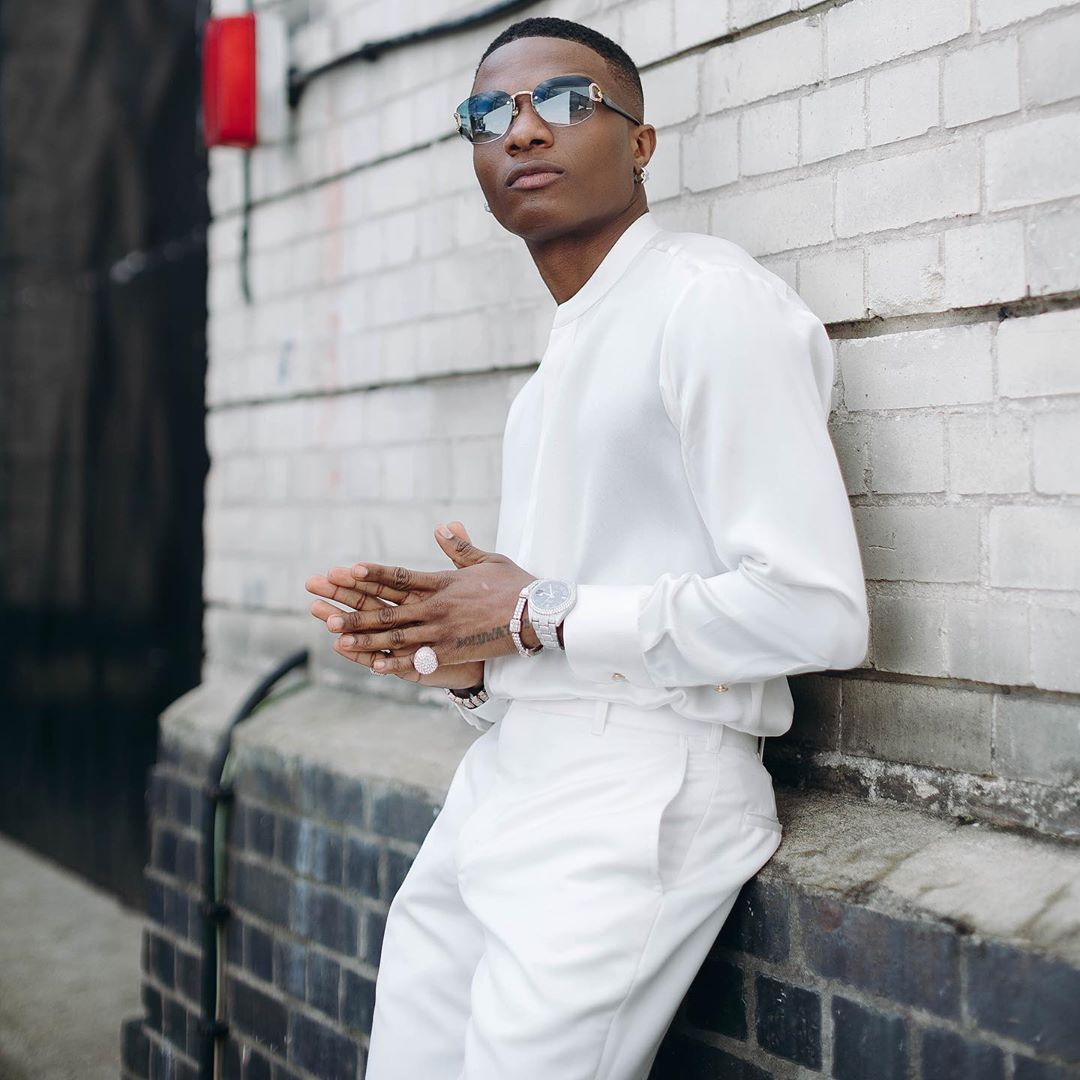 Ayodeji Ibrahim Balogun, popularly known by his stage name Wizkid, has been called the modern-day Akon by some media outlets. As a young African artist, this Nigerian afro-pop musician has wowed the hearts of many. This has led to his massive following on Instagram, which is currently at 10.7 million. In effect, Wizkid has used this to adopt many causes such as the promotion of human rights as well as speaking for unprivileged youths and women.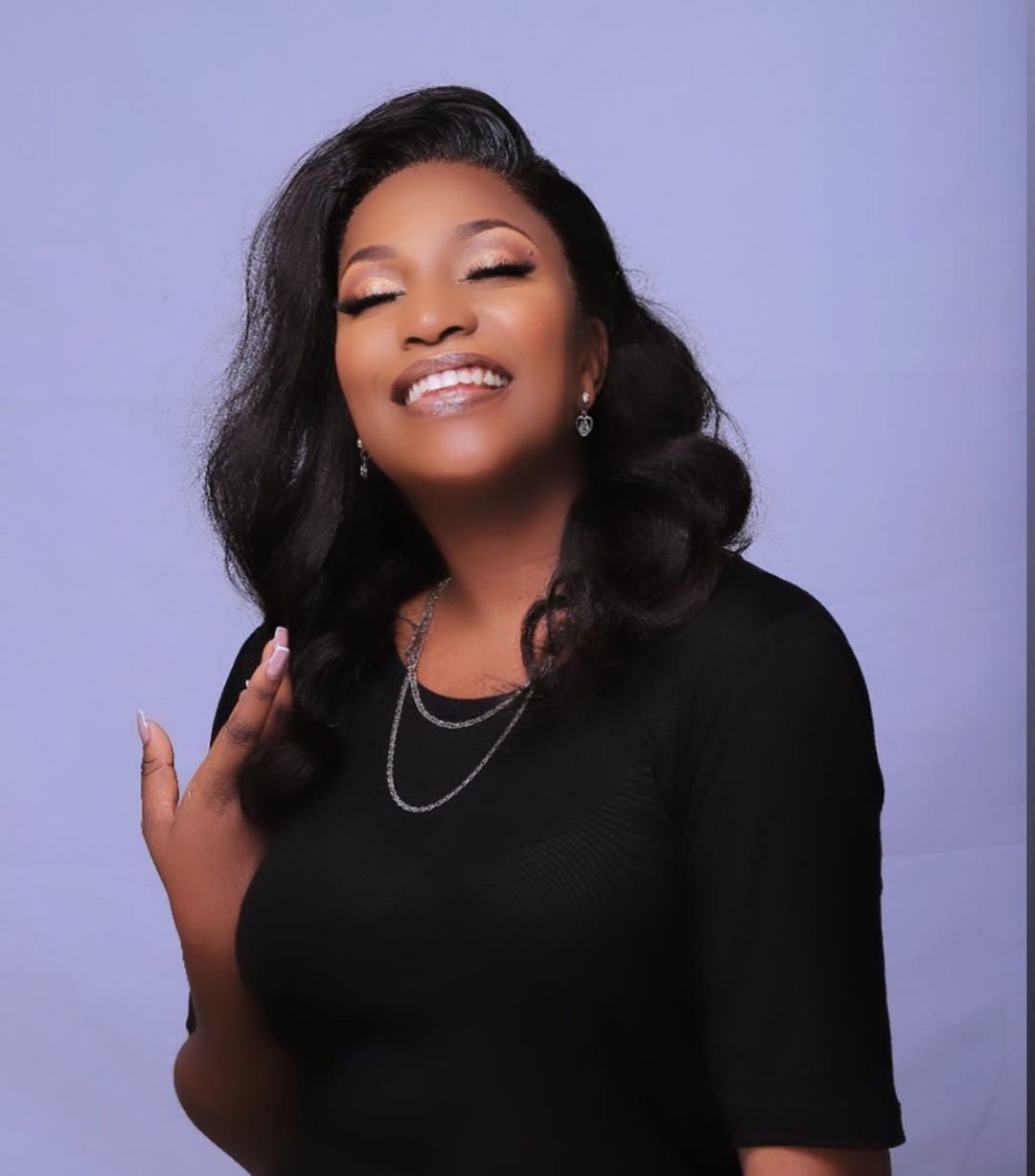 She might not be having a million followers on Instagram, but her name is prominent in African music conversations, especially in her country Uganda. This beautiful and talented afro-pop, reggae, and R&B singer started singing at a young age in the church. It was there that she also learned to play the guitar. She uses her influence to stand against drunk driving as an ambassador for Red Card to Drunk Driving campaign by the Uganda Breweries Limited. She has 614k Instagram followers.
#6 – Maya Christinah Xichavo Wegerif (@shomadjozi)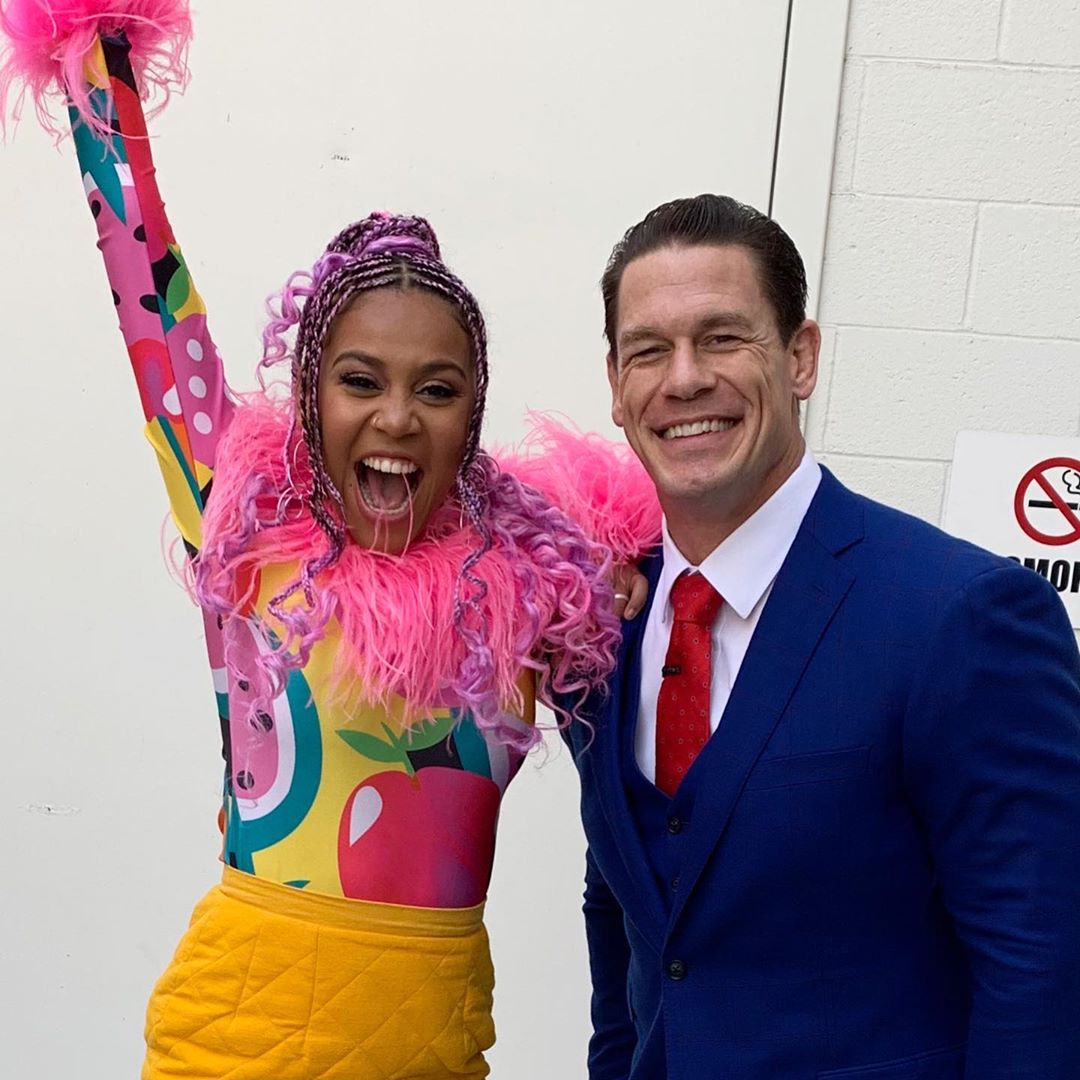 Sho Madjozi has been regarded as a promising African music performer in several instances. This South African hitmaker is known for her hit song, John Cena, where she pays homage to the American wrestler. The song released in September 2019 brought her to the limelight and gave her a massive followship on Instagram. Today, that figure has grown exponentially to cross the million mark, 1.083 million. This year, Sho Madjozi offered to sponsor any interested female producer to study sound engineering and studio.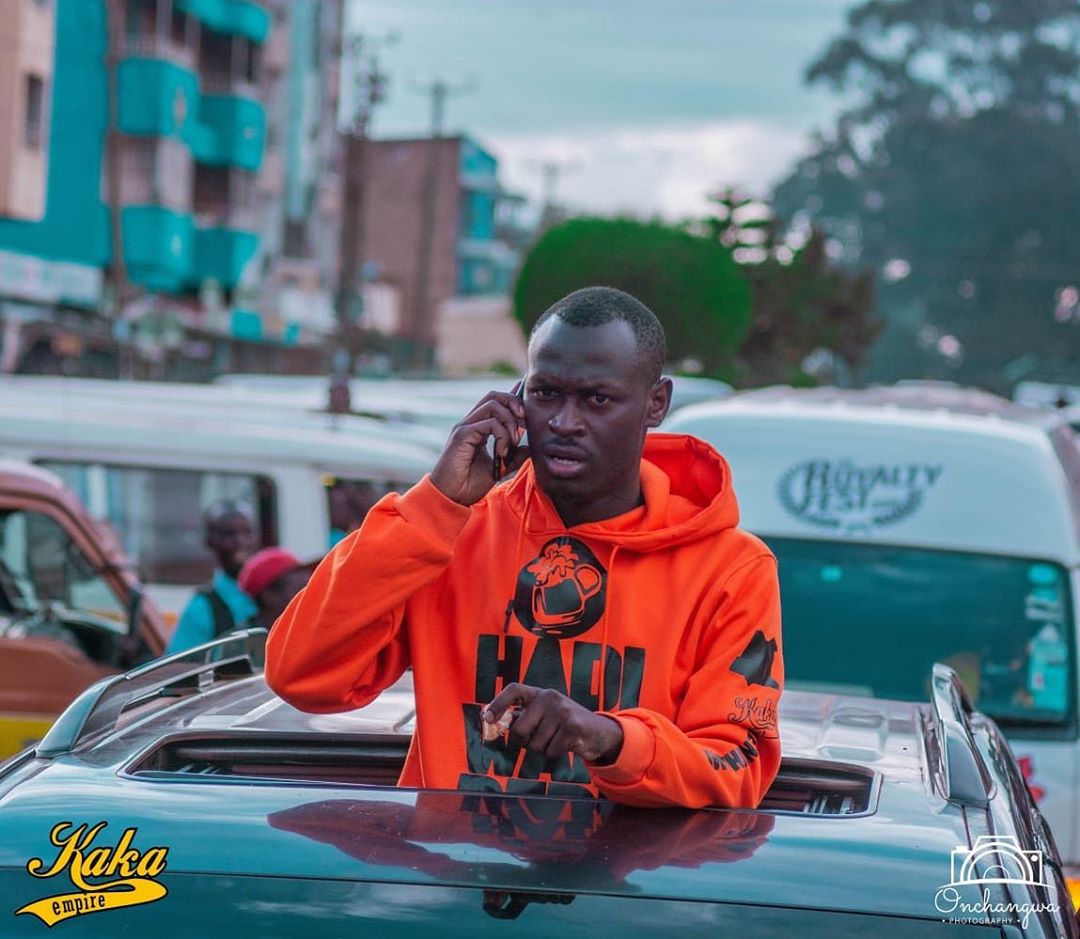 Kennedy Ombima, popularly known as King Kaka, is a Kenyan hip-hop rapper who is also influencing over 1.1 million people on Instagram. King Kaka has a unique style where he infuses poetry and spoken word into hip-hop and rap. Ombima had a rough upbringing, as he recalls. However, that did not stop him from making a name for himself. Now, he wishes to impact others through his numerous philanthropic acts. He has run campaigns aimed at raising funds to buy sanitary towels for young and needy schoolgirls.
#8 – Yunalis binti Mat Zara'ai (@yuna)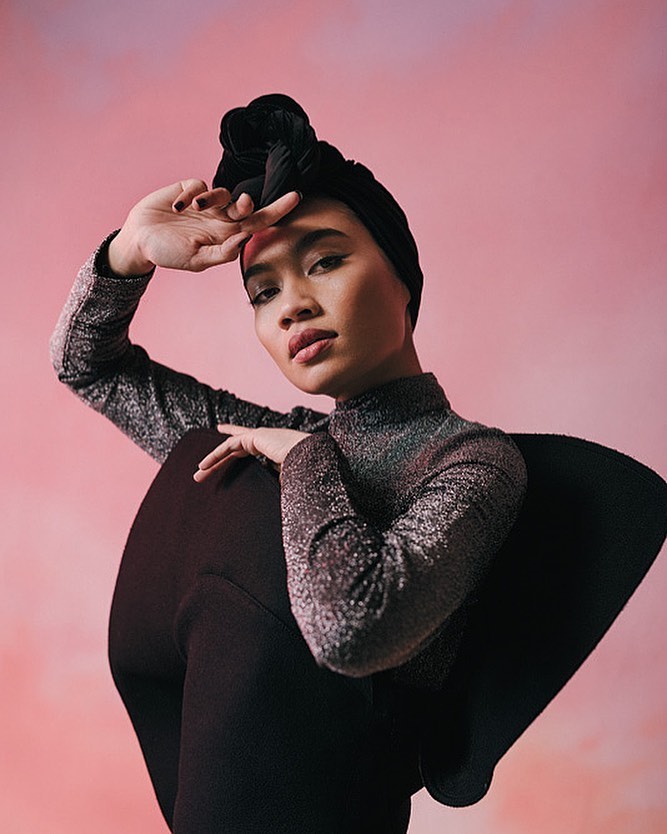 Yuna is a successful Malaysian singer and writer whose fame sprouted from a viral exposure of one of her songs on Myspace. The beautiful and vocally talented African singer with an Instagram following of 867k is highly celebrated both locally and internationally. She has been featured in songs by top artists such as Usher, which contributed to her fame. Yuna cares for the refugee crisis and women's rights, as she once said in an interview.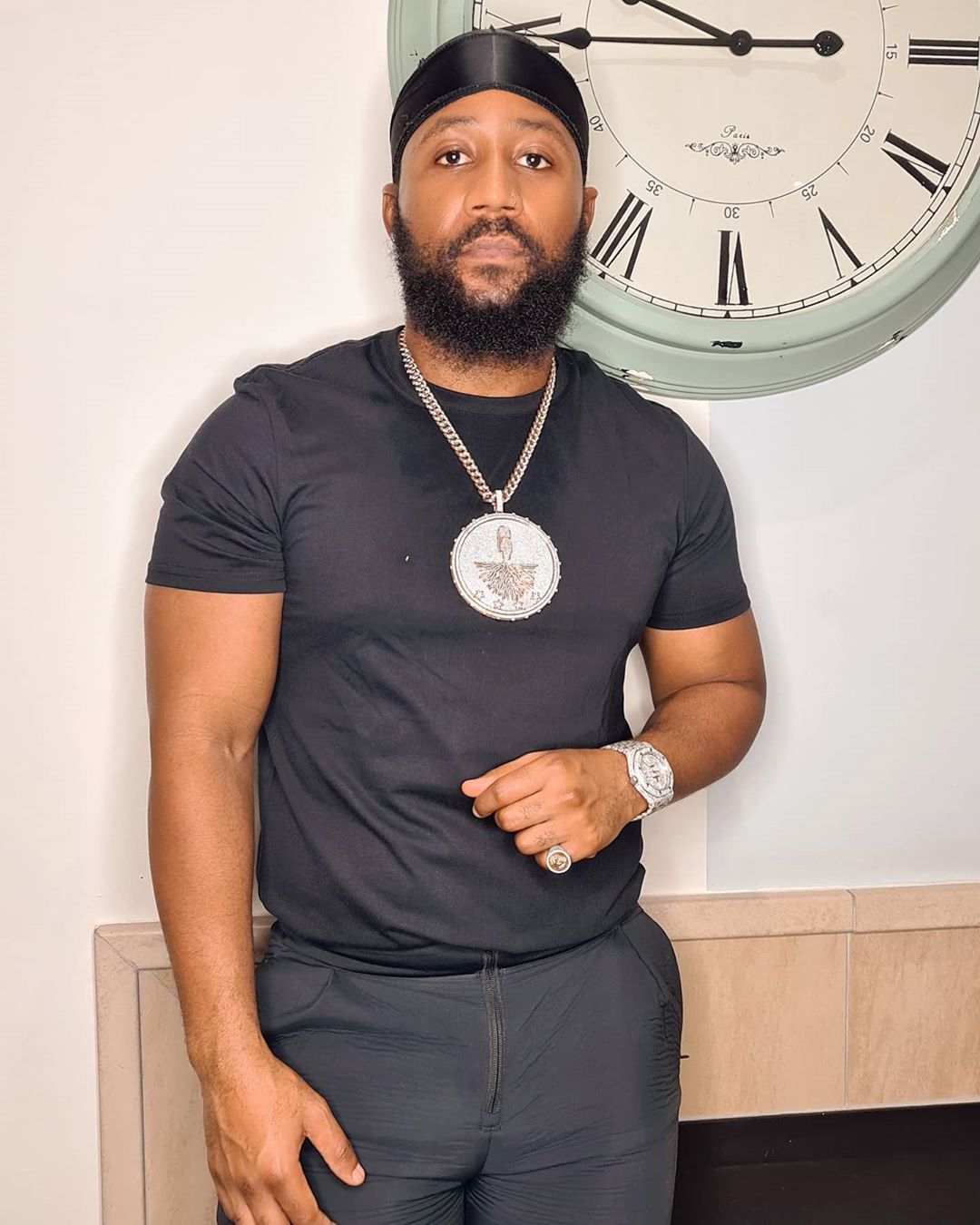 Cassper Nyovest is not a stranger in the African music scene. With an Instagram follower of 3.8 million, he is one of the influential African musicians. The hip-hop/kwaito South African artist attributes his success to his hard work and family. Being a brand ambassador for big brands like Ciroc, Cassper is a well-off musician and does not keep everything to himself. He gets involved in community programs in his township among other charities. 
#10 – Yemi Eberechi Alade (@yemialade)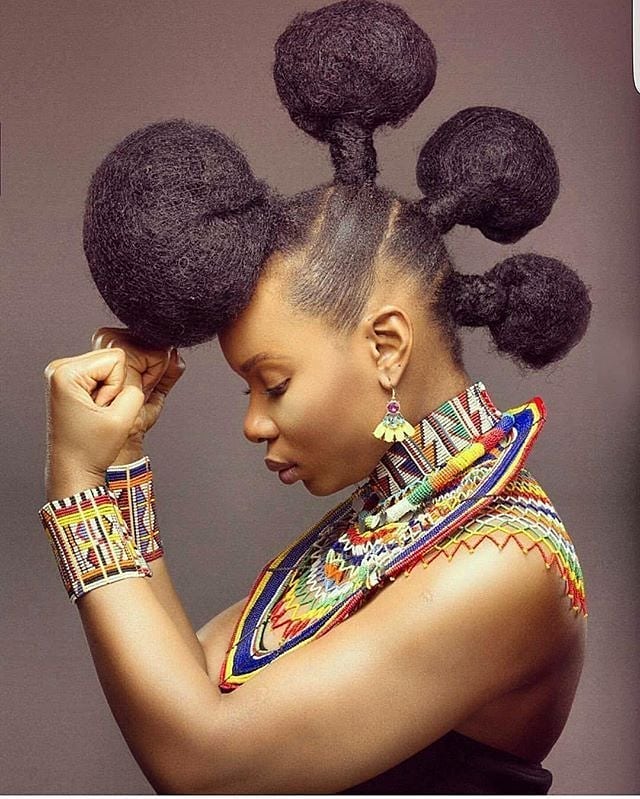 Yemi is probably the most influential African female music artist on social media. Since numbers don't lie, this bold but humble music icon gets the attention of 11.2 million people on Instagram. She adopts the afro-pop music genre. As a woman of goodwill, she does many things for her society. For instance, she pledged the proceeds of her album, Mama Africa, to Feed A Child Charity Initiative.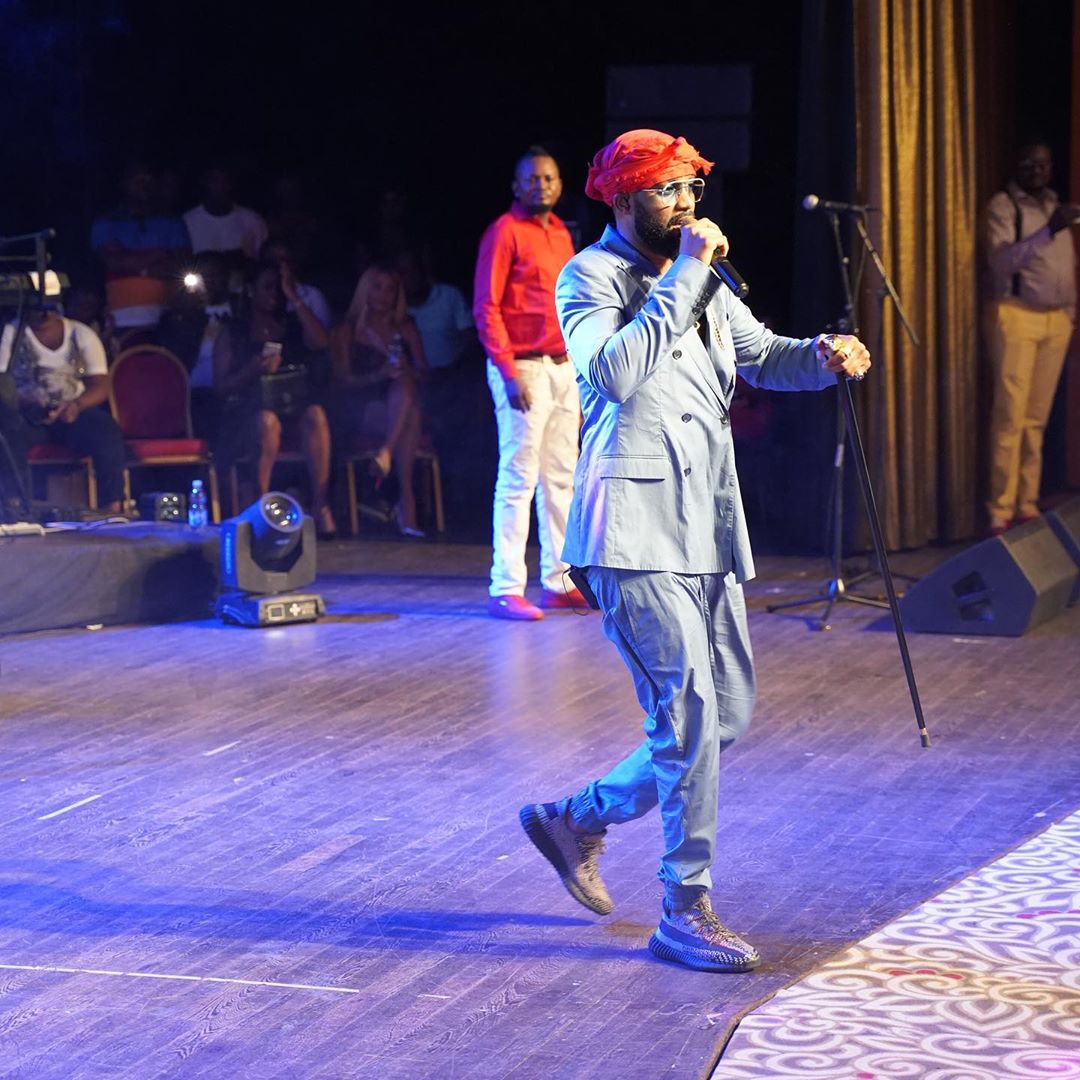 Fally Ipupa N'simba from DR Congo is a sensational singer, songwriter, dancer, and philanthropist. This African music star is well known for releasing traditional style hit songs such as Rhumba and R&B. With a following of 2.8 million on Instagram, he is one of the most influential artists in Africa. He uses this influence to give back through numerous projects. His most famous project is the Fally Ipupa Foundation.
#12 – Lazarus Shiimi (@gazza467)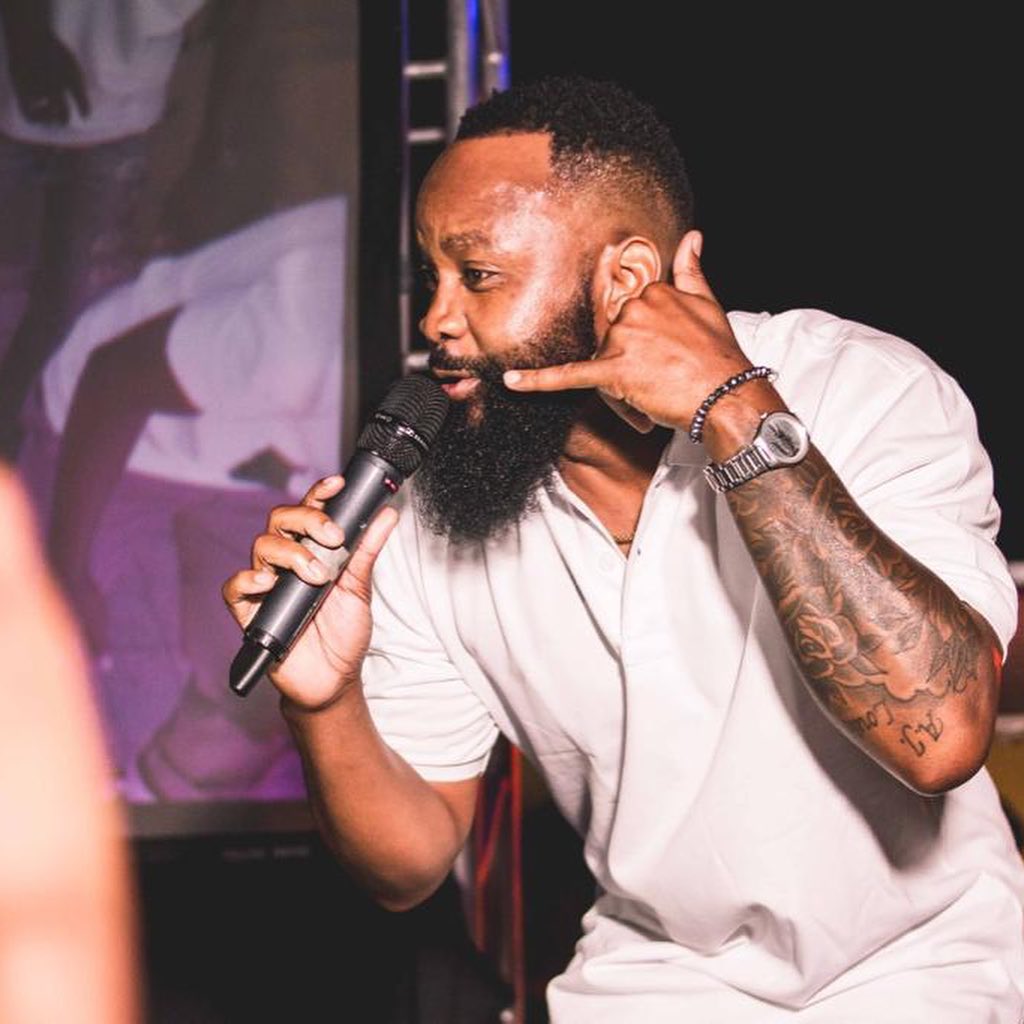 Lazarus nicknamed himself Gazza due to his love for soccer and his favorite player, Paul Gascoigne. He is a Namibian musician and producer whose genre is a blend of kwaito, afro-pop, dancehall, and reggae. With a following of 256k fans on Instagram, he is among the most followed in his country. When Gazza is not in the studio, you will find him out in the streets bonding with the society.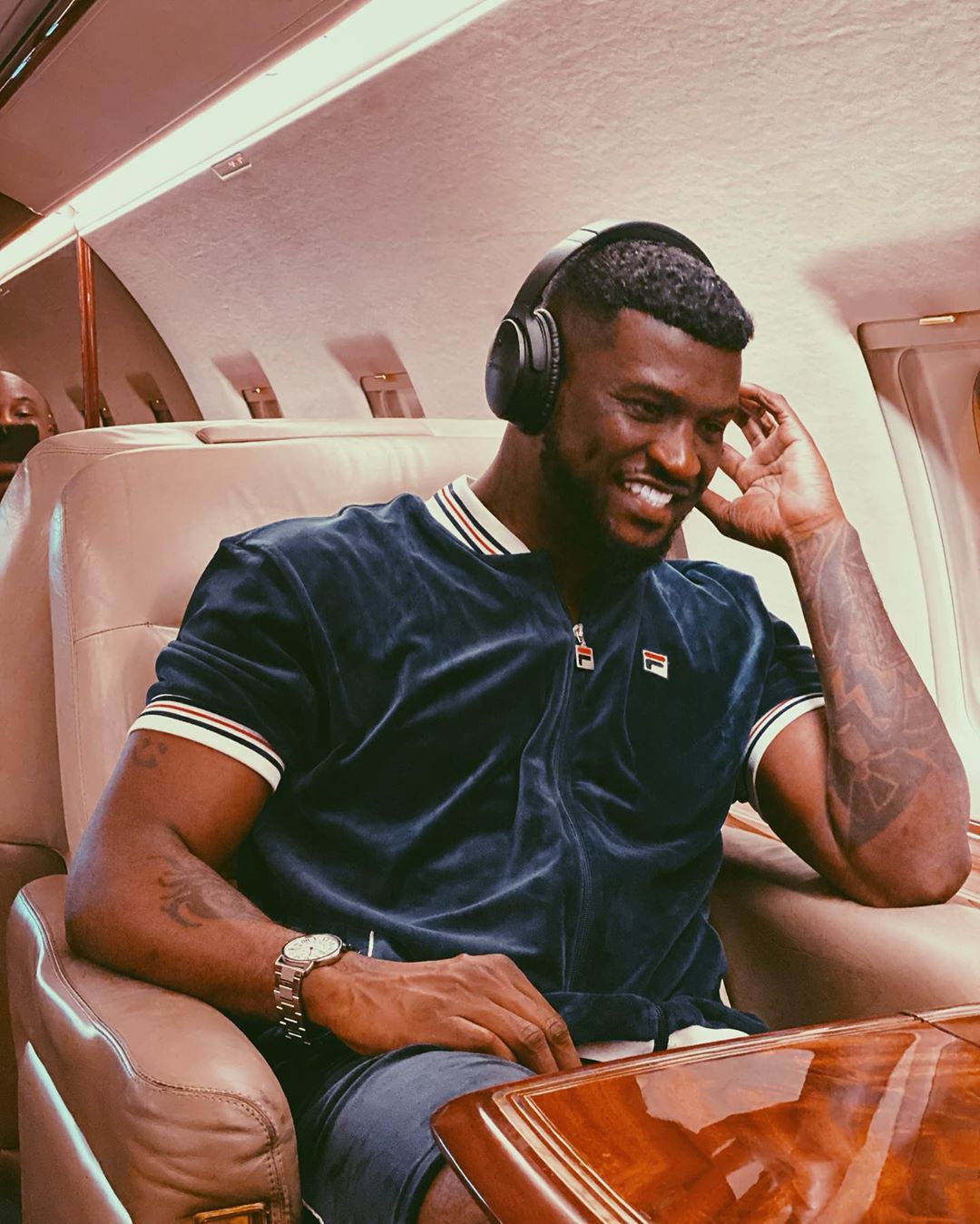 The Nigerian duo, Paul Okoye and Peter Okoye, warmed the ears of many Africans right from their debut album, Last Nite, in 2001. However, the twins later came to split up in 2017. That left Peter Okoye as the name that comes up when you look up Psquare. Peter now has the attention of 9.1 million people on Instagram, and he uses this to influence his fans positively. He is a strong advocate against rape and domestic violence.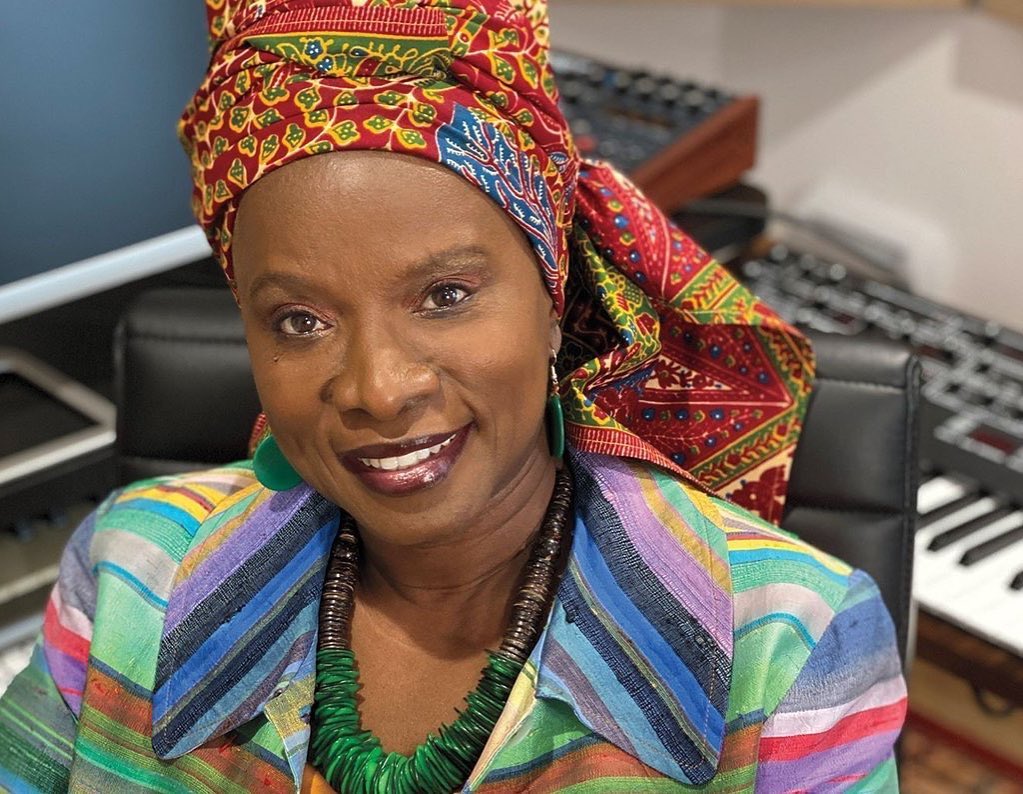 The west African French-speaking country Benin is home to this talented female musician. Kidjo put Africa on the map for her lovely vocals and creativity in her videos. This has given her authority in the musical industry, and she has gained followers on her Instagram to 315k. She founded The Batonga Foundation which aims to provide education to young African girls to empower female leadership. 
#15 – Mwila Musonda (@slapdee)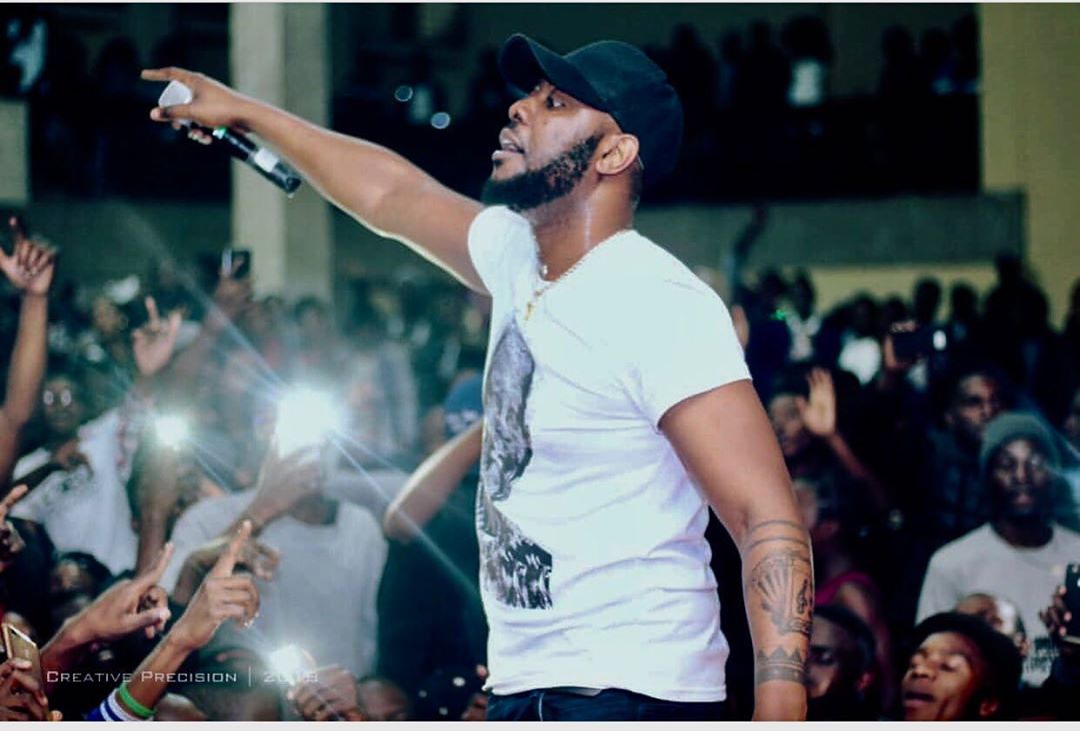 Musonda is a Zambian hip-hop and rap musician famously known as Slap Dee. He is regarded as the pioneer of Zambian hip-hop. As a successful artist in a country with high levels of malnutrition, he has taken the initiative to help combat hunger together with fellow influencers across Africa. He has 305k followers on Instagram.
Antoine Christophe Agbepa Mumba alias Koffi Olomide is a Congolese songwriter and singer. His fame emanated from his rich articulation of traditional rhumba to his music. He has also taken the initiative to train many young artists in the region. In the early days of COVID-19, he was one of those that used music to educate the public. In return, he has gained 789k followers on Instagram.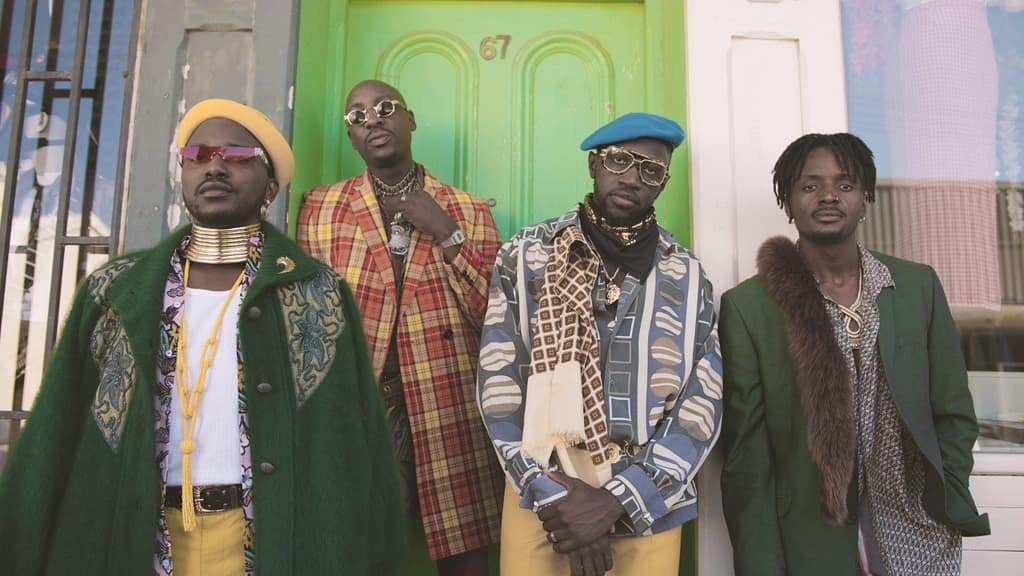 Sauti Sol is a Kenyan band made up of four gentlemen: Polycarp Otieno, Savara Mudigi, Willis Chimano, and Bien-Aimé Baraza. This afro-pop band started as an a cappella band in their early days in the industry. They are best known for the self-extended play, Live and Die in Afrika, that premiered in 2012. The band has a following of 1.8 million fans on Instagram, and they use this space to support upcoming Kenyan artists.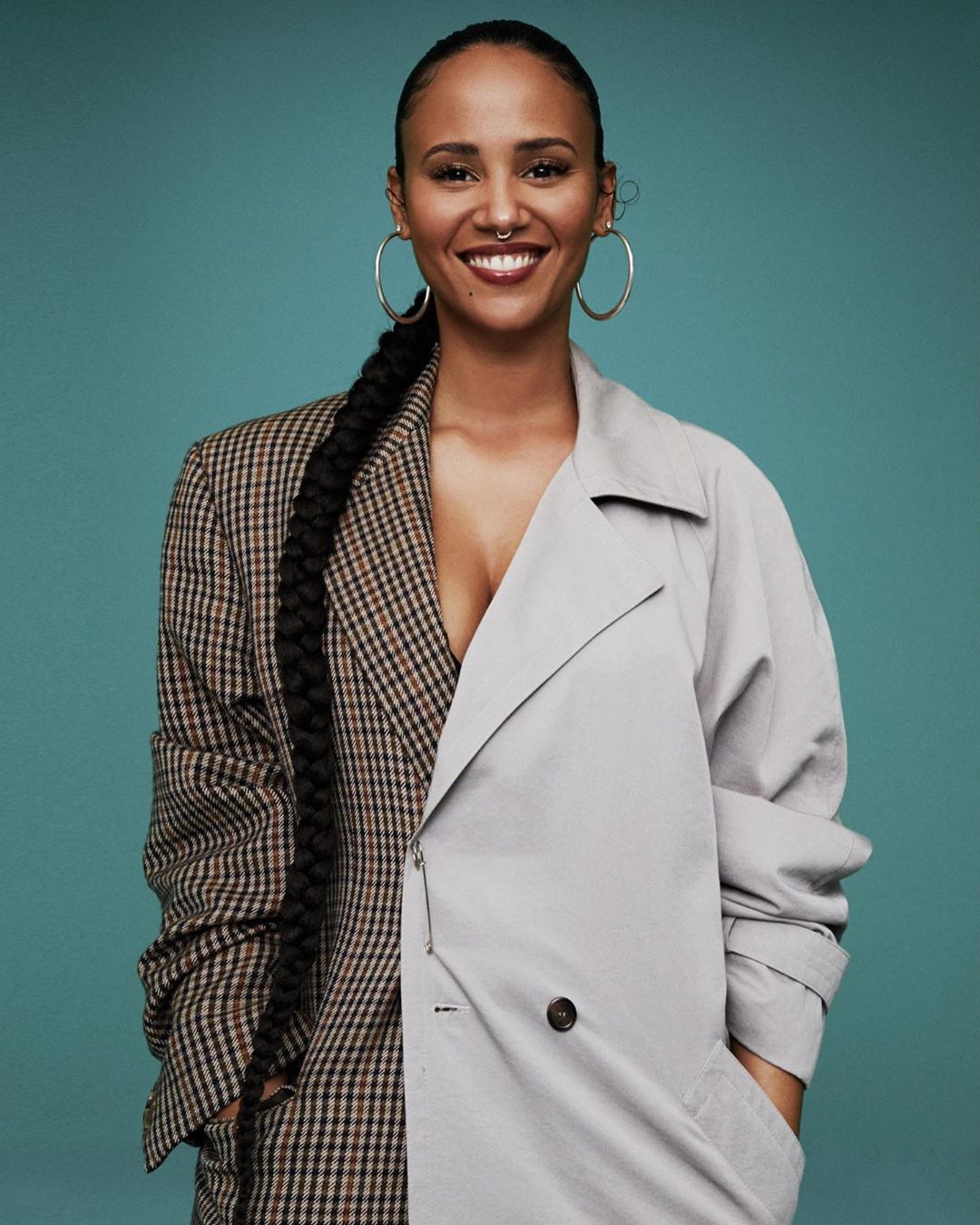 She is a Cape Verdean living in Lisbon, Portugal, who is well known for her modern interpretation of the traditional Morna music of Cape Verde. As a singer who started her career at a young age of 17, she is among the influencers on the music industry in Cape Verde with 205k followers on Instagram. Andrade uses her influence to lead a campaign by the UN dubbed Free and Equal. This campaign promotes the human rights of the LGBT community in Cape Verde.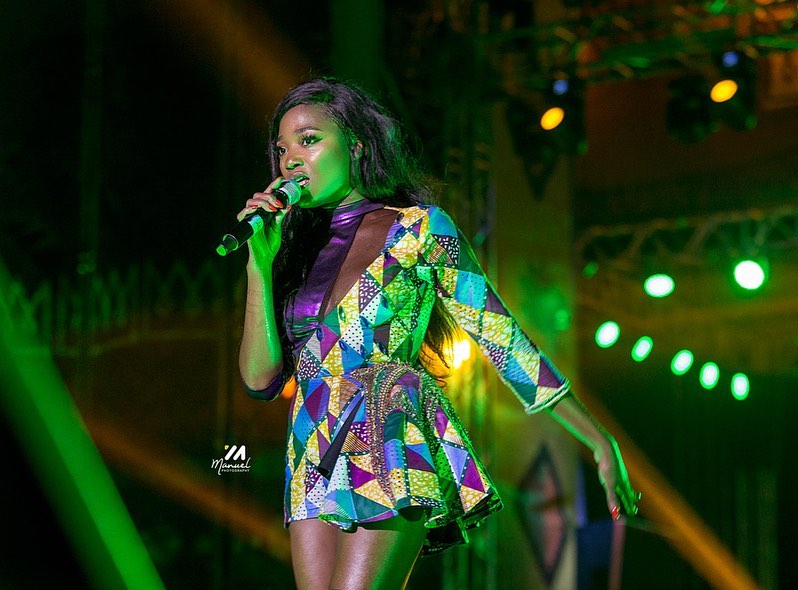 Awindor, known as Efya on stage, is a Ghanaian singer and songwriter known for releasing Jazz, Neo-soul, and afro-pop hits. She is a respected performer who does not disappoint in all her acts. With 1.3 million Instagram followers, Efya is definitely an influencer in the African music industry. Apart from music, Awindor is an ambassador for ACOTF, a foundation that aims to provide for victims of emotional and physical trauma, distinctly street kids and orphans in Ghana.
#20 – Lourell Andymark George (@stunna4vegas)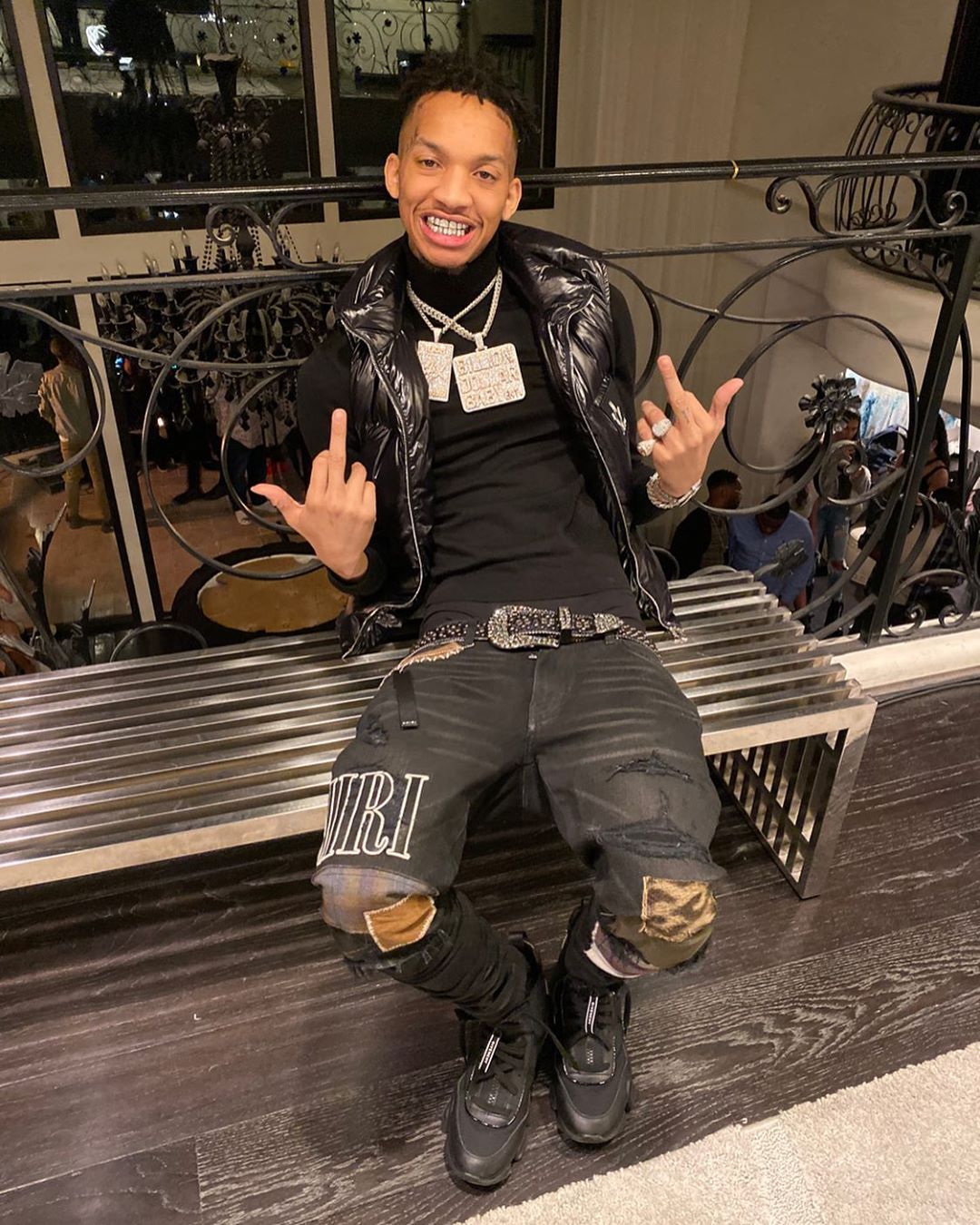 Liberia's finest musician goes to Lourell George who goes by the stage name Stunna. This young and talented musician has attracted many fans, both old and young, for his lyrical prowess. Many have cited that his ability to blend R&B with afro-beats and dancehall to create a unique sound is what they love about him. At 1.7 million followers on Instagram, Stunna is quite an influencer.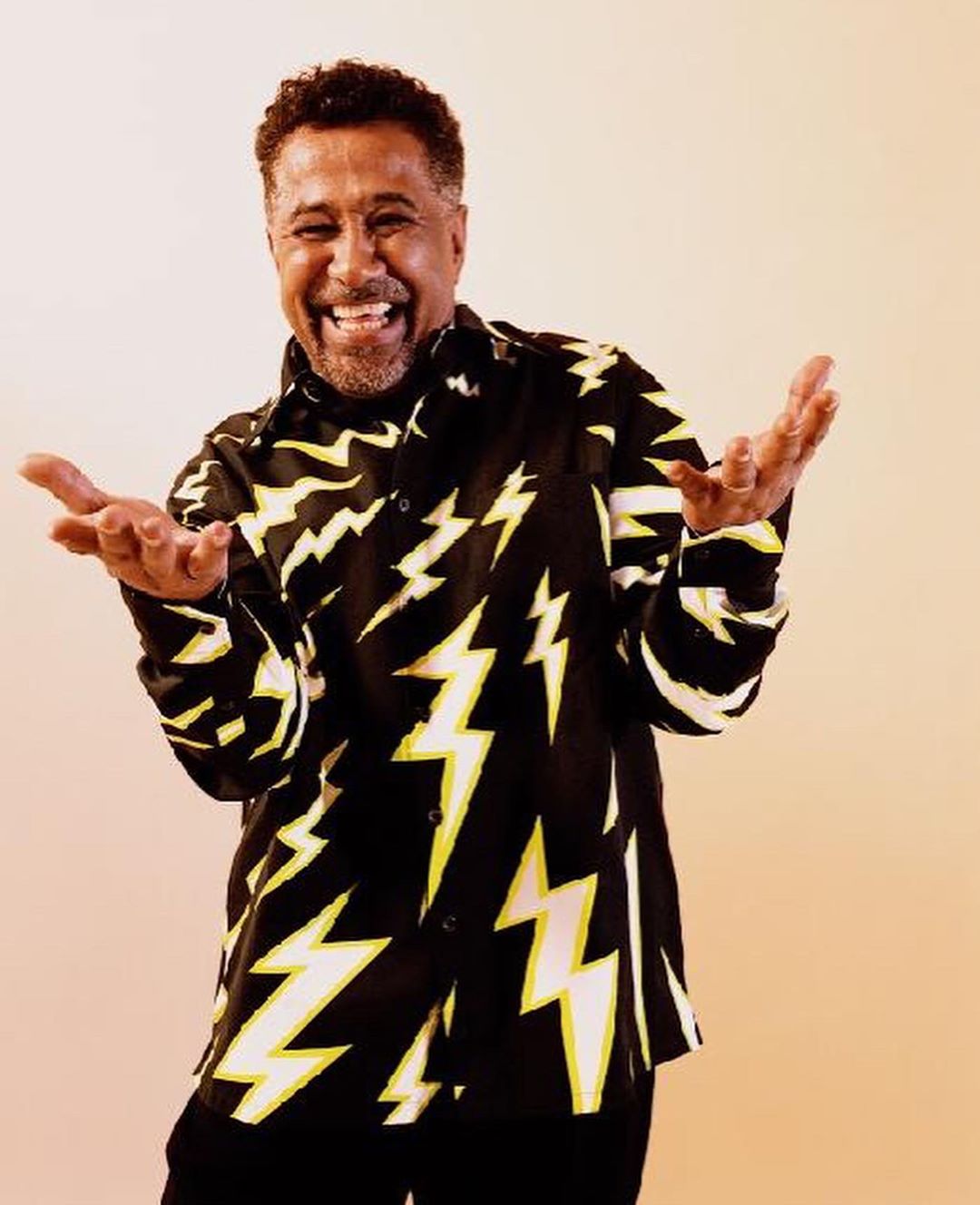 Whenever the Rai music genre is mentioned, Khaled's name will come up. This is because this Algerian musician popularized this folk music genre that dates back to the 1920s. It is on record that he is one of the bestselling Arab artists in the world. His signature hit Didi gave him prominence in the international space in most Arabic countries. No fewer than 646k people on Instagram follow Khaled. He is a proud ambassador for the Mediterranean Tourism Foundation in Malta.
#22 – Ngabo Médard Jobert (@meddyonly)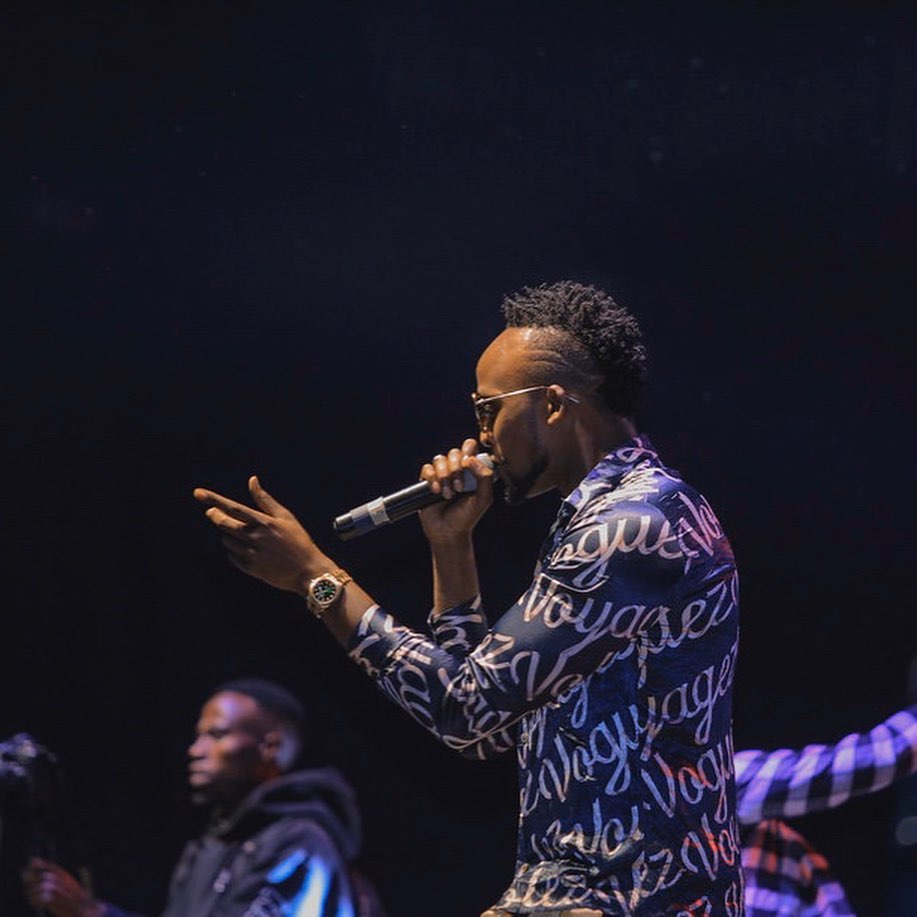 Popularly known as Meddy, Ngabo is a Rwandese/Burundian R&B and pop artist. The young African musician relocated to Chicago in 2010 following an invitation from the Rwandan community from his country living in the US. However, his love for his country brought him back to his homeland in 2017. His current Instagram following stands at 554k.
#23 – Oladapo Daniel Oyebanjo (@iambangalee)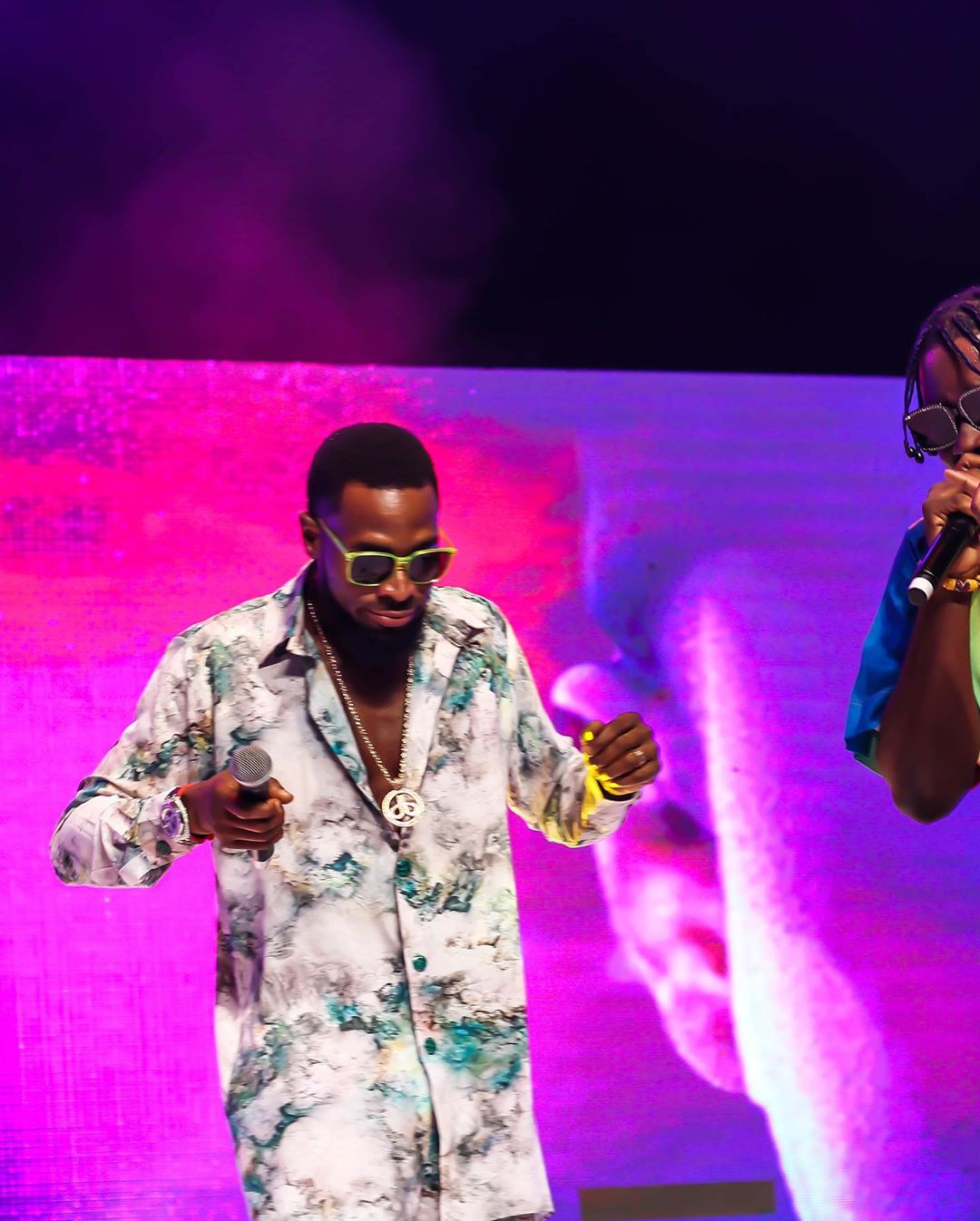 The sensational and influential African musician D'banj is no stranger to many people in Africa and beyond. His fame rose from his 2012 hit Oliver Twist that was a blend of afro-beats and electronic dance music. This fame saw his following on socials grow tenfold, particularly on Instagram where it currently stands at 4.3 million. Besides living a lavish life, Koko Master, as he is fondly called, is involved in several humanitarian acts. The most common is his Koko Foundation for youth and peace development. 
#24 – Michael Owusu Addo (@sarkodie)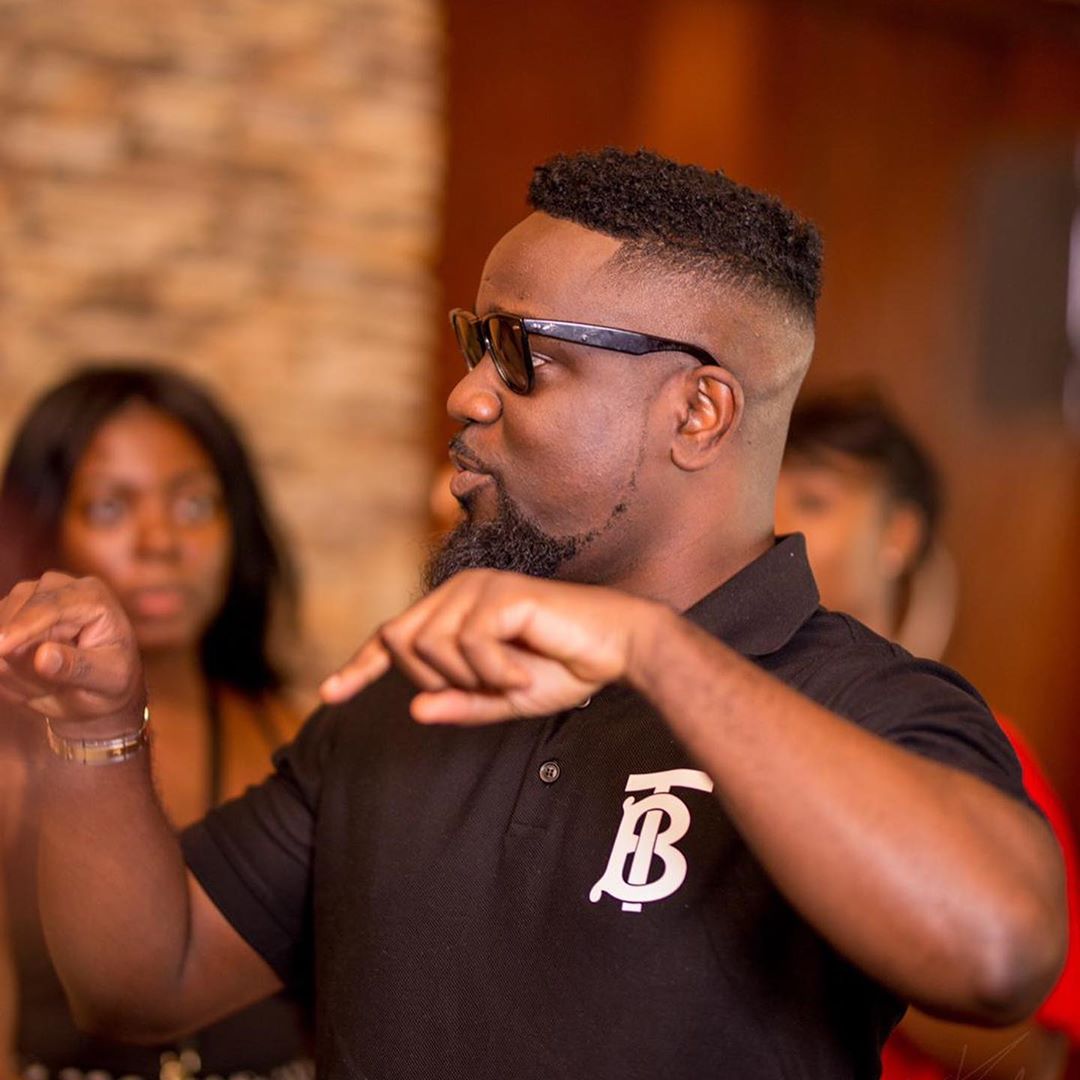 Owusu is a West African music artist who has contributed to the music industry in Ghana as a rapper. His debut album, Makye, gave him a voice in the industry and recorded him as a hitmaker. Sarkodie is also an entrepreneur. He launched The Sarkodie Foundation in 2013, an organization aimed at supporting underprivileged children. He has 3.6 million Instagram followers.
#25 – Robert Kyagulanyi Ssentamu(@bobiwine)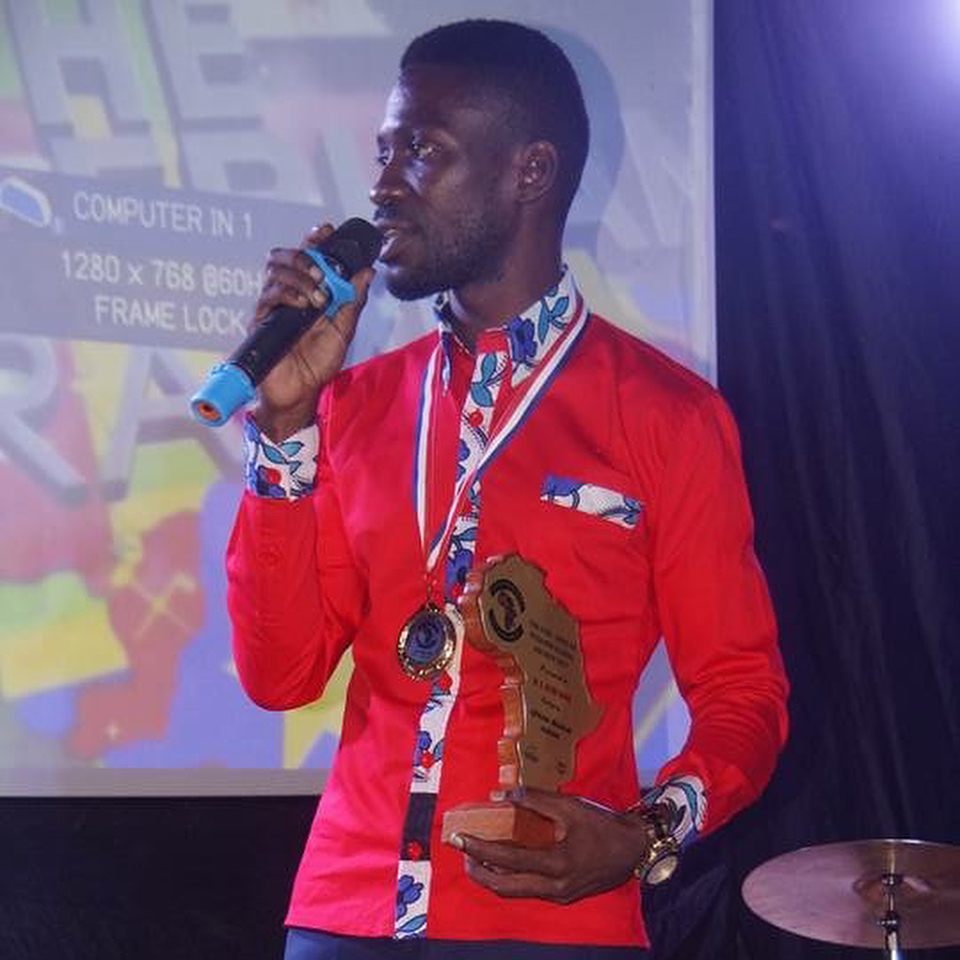 Activists become famous quickly. Bobi Wine is proof of this. The Ugandan singer, politician, entrepreneur, activist, and philanthropist has been in the spotlight for long. Much of his humanitarian work is aimed at improving the livelihoods of the poor. These include communal cleaning of hospitals, garbage management, mosquito eradication, and many more. At least 457k people are following him on Instagram.
To Sum Up
Influencers are leaders. In this digital age, people turn online to engage with change-makers. This shows us how important social media channels like Instagram are for leaders. Therefore, our list was carefully and thoughtfully created with metrics such as impact, engagement, and diversity. However, let us know in the comments section below if you feel that we left out any influential African musician.