Mama K's Team 4 Becomes Netflix's First African Animation Series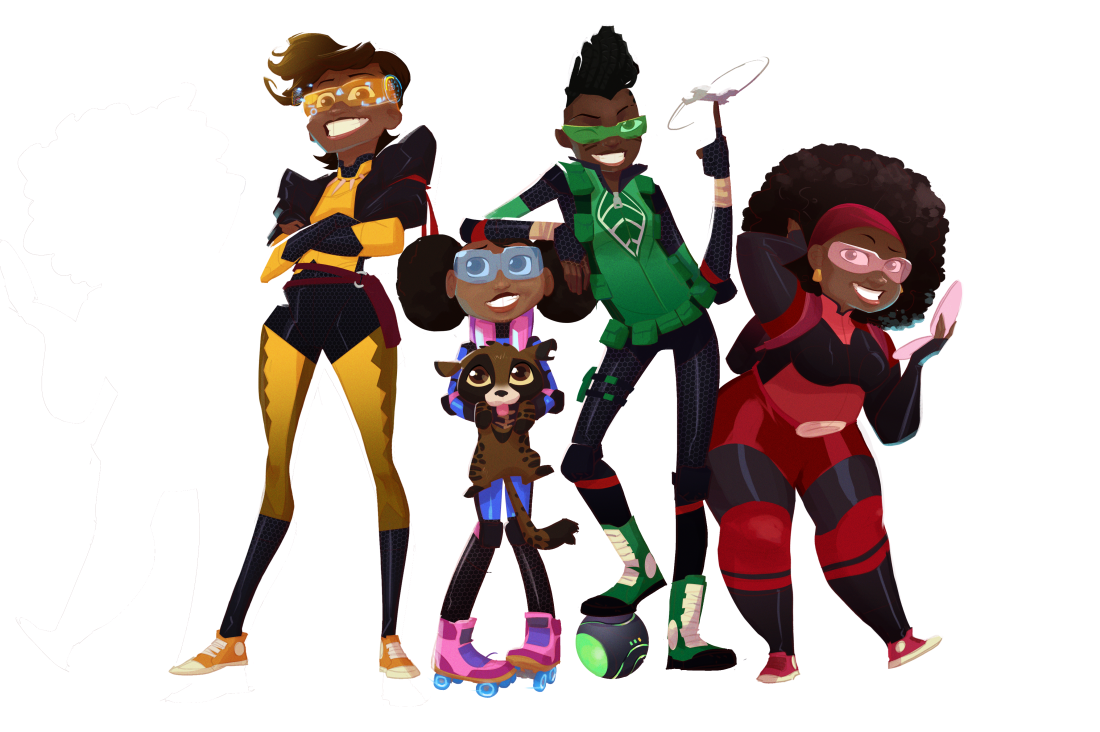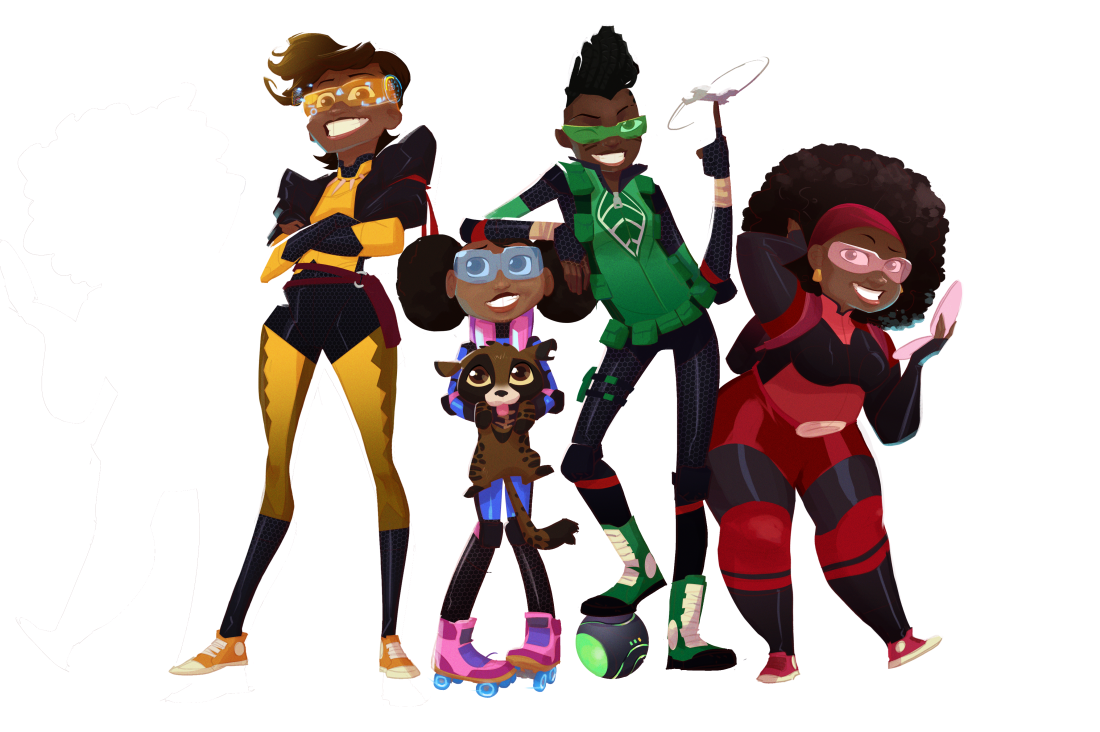 Netflix, the largest streaming network, is working hard to expand its African content. The latest of this drive was announcing 'Mama K's Team 4' as its first original African animated series. Consequently, in a matter of time, the audience around the world will be able to stream the all-girl team of African spies.
Mama K's Team 4 is an initiative born from Triggerfish Animation Studios' 2015 Story Lab. The initiative called for the submission of uniquely African animation stories. There were lots of entries to that effect. However, it was Malenga Mulendema and seven others that were winners. Speaking to Quartz Africa, Mulendema said,
"Cartoons were an exciting part of my childhood in Zambia. But, regardless of whether it was the scheduled one hour of cartoon on the local broadcaster or multiple hours, later, on international channels, representational characters were very few and far between."
Increase in demand for equal representation
On one half, women are calling for equal representation in superhero movies. On the other hand, black superheroes also remain underrepresented. Mulendema recalled how she and her friends would create their own cartoons as kids to fill the gap. Consequently, this became the motivation for her all-women spy team, Mama K's Team 4.
"Now, like never before, it is so important to have strong female lead characters who are emotionally connected to their world and who can choose to change their world. So to me, selecting an all-female writing team was a natural fit. Because who better to create and connect to those characters than females themselves. In creating a superhero show set in Lusaka, I hope to introduce the world to four strong African girls who save the day in their own fun and crazy way. Most importantly, I want to illustrate that anyone from anywhere can be a superhero."
A peek into Mama K's Team 4
The series is a joint production of CAKE (a London-based kids and family entertainment specialist) and Triggerfish Animation (award-winning South Africa-based studio). Mama K's Team 4 tells the story of fourteen girls living their normal life in neo-futuristic Lusaka, Zambia. A retired secret agent called Mama K with a commitment to save the world recruits them and turns them into spies. Tom van Waveren, CAKE's CEO and Creative Director said,
"We are to be partnering with Triggerfish and Netflix on Mama K's Team 4. A uniquely empowering, but most of all fun project, which brings a fresh perspective to a classic cartoon genre."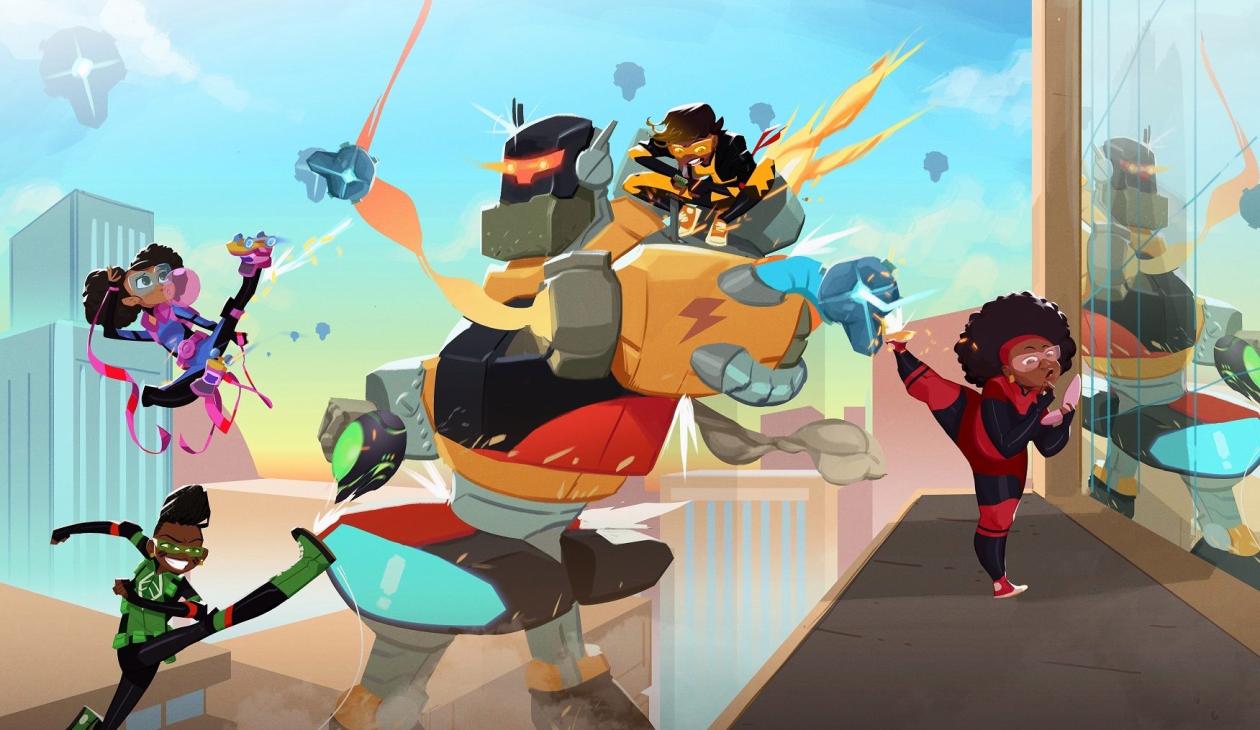 Malcolm Wope, a Cape-Town based Cameroonian artist is behind the design of the characters and their world. Perhaps, their outfits draw inspiration from the hip hop and R&B girl group of the '90s. Further explaining the impact of the animated series was the vice president of original animation at Netflix, Melissa Cobb. Cobb said,
"In addition to giving African writers a global platform on which to be heard, we are excited to present this powerful and entertaining new animated series that brings Malenga's incredible and unique vision to life on Netflix. Mama K's Team 4 has the potential to give a whole new generation of African children the opportunity to see themselves on-screen in the powerful, aspirational characters they look up to."