Kenya Set To Join African Countries Manufacturing Electric Cars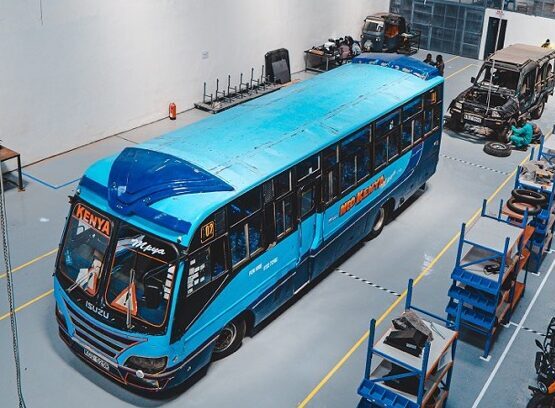 Kenya launches its first all-electric bus designed by Opibus, a Swedish-Kenyan tech company. Since global warming became a major cause for concern around the world, many countries have joined the race for green energy. Africa is not left out of the race.
Although the continent is still heavily dependent on internal combustion engines for the day-to-day commute. Steps are being taken by many African countries to adopt the use of electric cars. This includes cutting down on import fees for EV's. In 2020, the Kenyan government planned to increase the number of EVs in the country by 5%. A year and some months later, it is set to commercially manufacture its own electric car, a step in the right direction.
Opibus and its Campaign to Electrify Africa's Transportation
Few might have heard the name Opibus until a few days ago after the launch of its first electric car. But the tech company had been in existence long before then. It all started as a tech project in Sweden with a mission to "implement electric mobility in emerging markets".
In 2017, Opibus set up its headquarters in Kenya, a country it considers to be the "fastest-growing nation in Sub-saharan Africa". Opibus manufactures the electrical components needed to convert a gasoline vehicle to an EV. According to them, this cuts down carbon emissions by almost 100%. But the biggest payoff to the users is the 60% reduction in the cost of owning an EV.
This is because EVs do not require as much maintenance as gasoline vehicles. Additionally, Kenya's soaring fuel prices only help to make a case for the quick adoption of EVs in the country.
We have come up with a sustainable transport solution. By converting public transport vehicles to electric, carbon emissions are reduced by almost 100%. This is in addition to a 60% reduced cost of operation. Read more in this article by @africanews : https://t.co/VZ4eO5nRTg pic.twitter.com/VAfrBG4z5w

— Opibus (@Opibus1) January 13, 2022
Pre-launch Fundraising
Prior to the launch of its first electric bus, the Kenya-based company received $7.5 million in fundraising. This being the largest amount raised by an electric car company in Sub-saharan Africa only cements Opibus position as one of the leading manufacturers of EVs in Africa. Morgan DeFoort, Managing partner of Factor ventures one of the contributors in the fundraising had this to say;
"The electric mobility space in Africa represents a huge opportunity; not only to provide a better service at a lower cost to customers but also to reduce carbon emissions and avoid deadly exposure to particulate pollution on a local level."
"We are proud to be backed by globally recognized investors providing a balance between deep-tech and emerging market expertise. We have together reached a clear strategic and visionary alignment – with the conviction that mass manufacturing of electric mobility solutions in Africa will not only make the products more accessible and affordable but also lead to one of the largest industrialization and welfare transitions of the region in modern time."
Future Plans for Kenya's Electric Bus
According to Dennis Wakaba, we should be expecting 10 more all-electric buses in the second half of the year. The Project Coordinator – Public Transport said;
"This first electric bus is set to be launched commercially mid this year. Following this, the platform will be tested at scale in commercial deployment of 10 buses during the second half of 2022. In doing so, we ensure that we gather valuable feedback to continue the development of the product for an optimized market fit. It feels great to be the first movers in this very exciting space."
Furthermore, Opibus plans to install charging units across Kenya and East Africa. The charging units will support both AC and DC chargers. The DC fast chargers have the capacity to fully charge the electric bus in an hour. Backing up the project, acting CEO Kenya power, Rosemary Oduor has elucidated the company's intention to take a stake in the emerging electric car market.
"We are planning to set up charging facilities across the country, and will make use of our existing workshops to provide after-sale services such as mechanical support"
The provision of these charging units further proves Kenya's readiness to grow its electric car market. The units will ease the transition from gasoline to electric cars. This is because EV users will not have to worry about running out of where to recharge their cars.
Quick Facts about the Electric Bus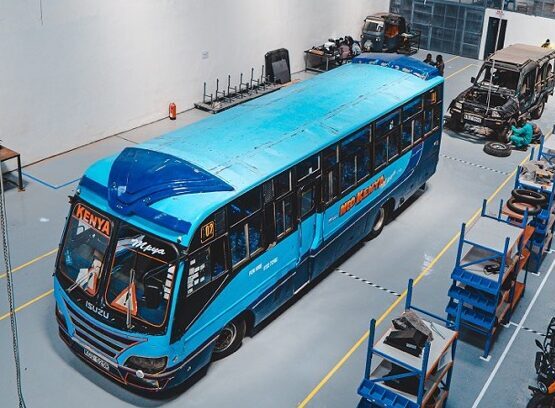 Are you wondering how the new electric bus compares to what you're used to? Here are some details that you need to know. The new Opibus electric bus uses a modular electrical component which is also designed and developed in Kenya.
This includes its powerful electric motor that delivers speeds of up to 85 km/hr and a maximum torque of 706 Nm. Its 121 KWh batteries can cover a distance of 120 km on a full charge. When depleted, Opibus claims the batteries can be fully charged in 1.5 hours at the maximum charging power of 90 kW.
Opibus charging outfits will come in two options AC chargers with a max capacity of 22 kW and DC chargers with a max capacity of 150 kW. The starting price is $60,000. For more information and specifications, see the catalog provided.
Reactions Trailing the Launch
As one would expect, the news of an all-electric bus native to Africa is exciting. However, there are a few concerns as well. Here are some positive views on the topic.
Great to see e-buses made in Kenya by @Opibus1 – not cheap, but competition for @IsuzuKenya to raise their e-game.

With so much excess clean power in the country, putting in to transport is a no brainer…@Rob_AQMobility @topnigel https://t.co/m2dqa6x9Yc

— Sam Barratt (@samdbarratt) January 20, 2022
Proud moment as Kenyan team of engineers at @Opibus1 produces the first locally built electric Bus 🇰🇪⚡️⚡️. https://t.co/HQ5YwslV1B @Ma3Route @StateHouseKenya @IndustryKE @IEA @UNEP_Africa @AfricaEMDA @TransportKE @WBG_Transport @SuperMetro_Ke @KenyaBusLtd #ElectricVehicles ⚡️

— Electric Vehicles in Kenya⚡ (@EVsKenya) January 19, 2022
Salute to @FGardler and the team at @Opibus1 for building Kenya's first-ever electric bus, completely designed and developed in Nairobi, Kenya. Leveraging local manufacturers and global suppliers they have built a vehicle tailored for the African public transport sector pic.twitter.com/WjFH1tjyfp

— Renewable Energy Entrepreneurs Forum | REEF(SA) (@REEFSA_empowers) January 19, 2022
Hello world, proud to announce Kenya's first-ever electric bus, completely designed and developed in Africa.

future is Green pic.twitter.com/1bKOcHH2qy

— ONJOLO KENYA 🇰🇪🛬🇨🇳 (@onjolo_kenya) January 20, 2022
Kenyans were quick to embrace the idea of an electric bus. However, some seem to disagree on the choice of chassis especially because it retains the chassis of the previous bus which was converted.
@Opibus1 nice work with the electrical technology. But truth be told the body design is crapy. Do something about it. You are not citihopa for crying out loud!!! Jeez!!!

— Dacon Owino Omondi (@omondidacon) January 19, 2022
You need to look at what KIIRA motors in Uganda has done. You need to improve on the design too, otherwise it is a good start

— Glamourson Eales|| (@GlamoursonEales) January 20, 2022
Improve the design pple it obviously doesn't look cool

— Mustapha (@SirGee68394839) January 20, 2022
Regardless of its looks, the all-electric bus from Opibus is a glimpse of what's to come. Going from gasoline-powered vehicles to an all-electric one may take a while to go mainstream. However, with more government participation and a little nudge, Africa's all-electric future isn't so far away. It is no longer a question of if possible but when. Let's go green.