Journey to the Motherland: 10 Cities in Africa Every African American Should Visit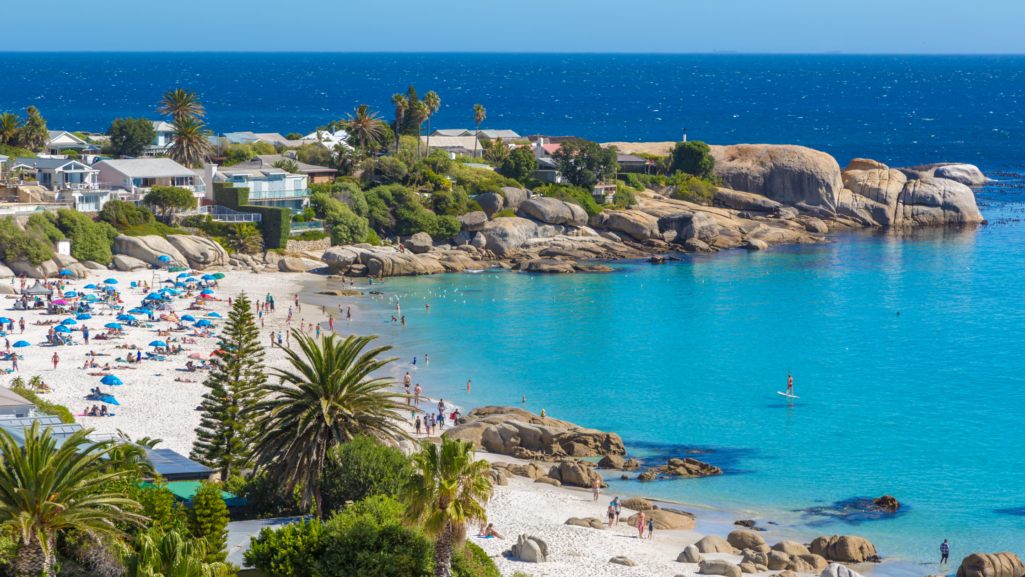 Introduction
Embarking on a journey to visit the cities in Africa, the cradle of civilization is an experience like no other. For African Americans, tracing back their roots and immersing themselves in the rich tapestry of cultures and landscapes is a profound endeavor. From vibrant cities in Africa teeming with history to breathtaking natural beauty, the African continent beckons with open arms. In this captivating guide, we will take you through ten must-visit cities that every African American should have on their travel bucket list. Get ready to be captivated by the allure of Accra, dazzled by the charm of Cape Town, enchanted by the resilience of Kigali, and so much more.
The Cities in Africa that Are a Must Visit
1. Accra, Ghana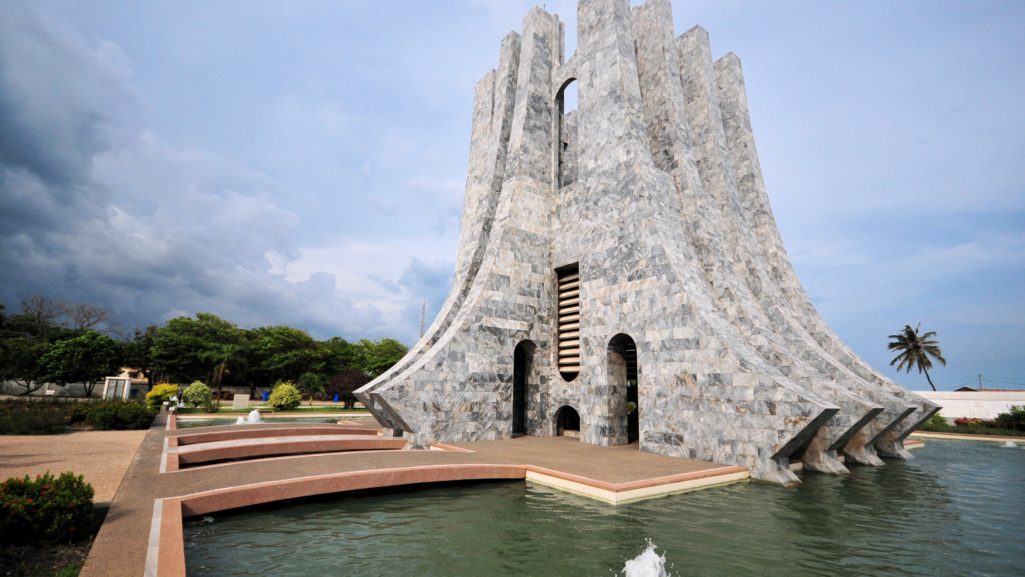 Experience the Heartbeat of West Africa
Accra, the capital of Ghana, welcomes you with its lively spirit and historical significance. Begin your journey at the Kwame Nkrumah Mausoleum, dedicated to Ghana's first president, and delve into the country's fight for independence. Immerse yourself in the bustling Makola Market, where the vibrant colors, sounds, and scents of West African culture come alive. Don't miss a visit to the Elmina Castle, a poignant reminder of the transatlantic slave trade, offering a chance to reflect on the shared history between African Americans and Ghana.
Visitors can engage with the African-American community through events organized by the Diaspora African Forum. The "Door of Return" initiative invites African Americans to reconnect with their roots and heritage.
Cuisine and Culinary Experiences
Don't miss the chance to indulge in jollof rice, a West African delicacy. Bazaar Restaurant offers both traditional and fusion dishes, blending Ghanaian and African American flavors.
Experiences of Other African American Travelers
"I felt a profound sense of belonging when I visited Accra. The warmth and hospitality of the people made me feel like I was coming home." – Maya J., Atlanta, GA
2. Cape Town, South Africa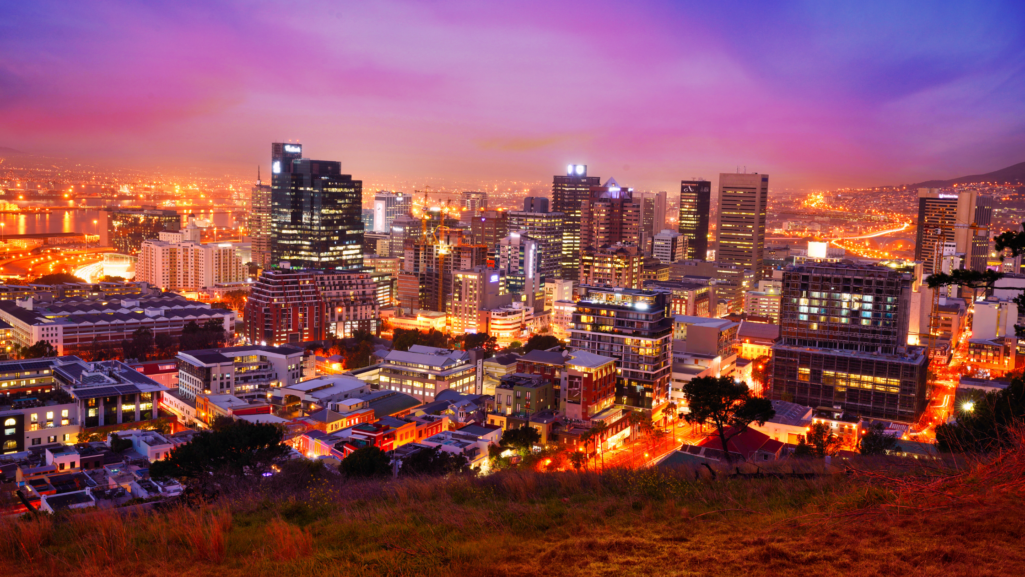 Where History Meets Natural Beauty
Cape Town's stunning landscapes, nestled between the majestic Table Mountain and the azure Atlantic Ocean, make it a visual masterpiece. Take a cable car ride to the top of Table Mountain for breathtaking panoramic views. Immerse yourself in the history of Robben Island, where Nelson Mandela was imprisoned. The Victoria & Alfred Waterfront offers a blend of shopping, dining, and entertainment against the backdrop of the sea. Don't forget to explore the Cape Winelands, where vineyards and historic towns beckon.
Cuisine and Culinary Experiences
Experience the fusion of African and European cuisines at Gold Restaurant, offering a tantalizing Cape Malay menu that reflects the city's diverse heritage.
Experiences of Other African American Travelers
"Cape Town's stunning landscapes and vibrant history reminded me of the resilience of our people. Standing at the edge of the continent was a powerful moment." – Jamal W., New Orleans, LA
3. Kigali, Rwanda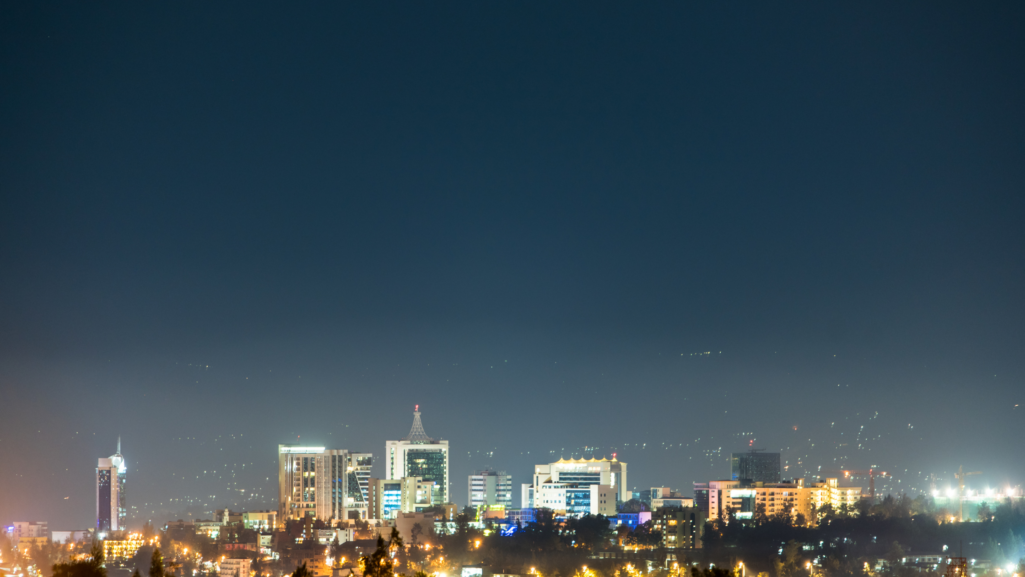 A Story of Triumph and Unity
Kigali, the capital of Rwanda, showcases the nation's remarkable journey from tragedy to triumph. Visit the Kigali Genocide Memorial to pay homage to the lives lost and witness the strength of the Rwandan people. As you explore the city, you'll be struck by its cleanliness and orderliness, a testament to the unity and healing that Rwanda has achieved. Take a stroll through Kimironko Market to experience daily Rwandan life, and consider venturing to nearby Volcanoes National Park for a chance to see endangered mountain gorillas.
Kigali, the capital city of Rwanda, captivates visitors with its remarkable beauty and resilience. A testament to the nation's transformation, Kigali offers an array of enchanting tourist sites such as the Kigali Genocide Memorial, which pays tribute to the lives lost during the Rwandan Genocide. Other must-visit sites include the Nyamirambo Women's Center, the Kimironko Market, and the beautifully landscaped Inema Arts Center.
Cuisine and Culinary Experiences
This is one of the cities in Africa that will capture you with its cuisine. Enjoy the remarkable flavors of Rwandan cuisine at restaurants such as Heaven, where you can savor traditional dishes like 'Ugali' (maize porridge) and 'Isombe' (cassava leaves with spinach). African American visitors will appreciate the warm and inclusive atmosphere of Kigali, as shared by Maya, a traveler who said, "Coming to Kigali felt like reconnecting with a part of my heritage. The resilience and unity of the Rwandan people left a lasting impression on me."
Also Read: A Step-by-Step Guide to Establishing a Company in Ghana for International Investors and Local Entrepreneurs
4. Marrakech, Morocco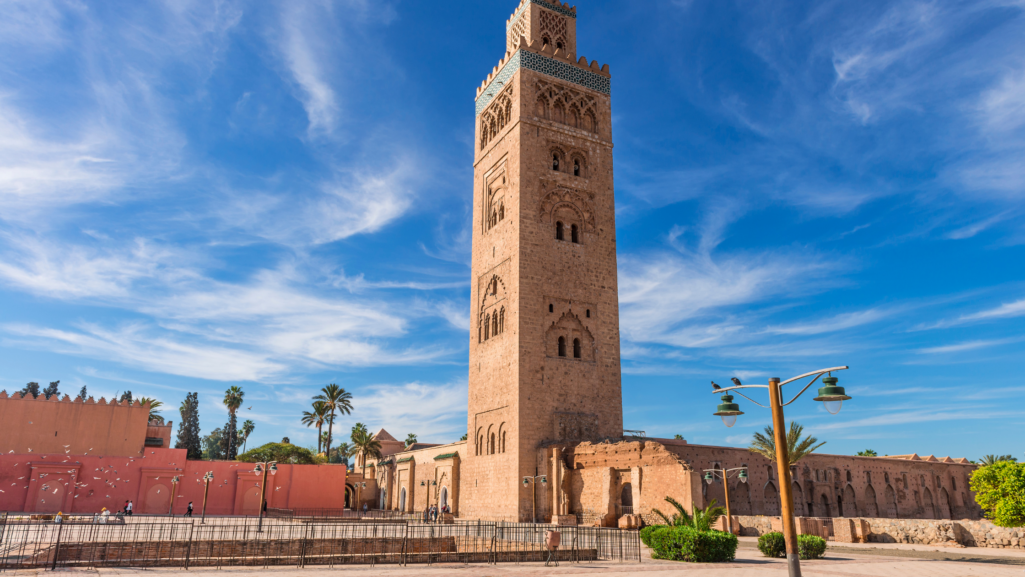 A Tapestry of Colors and Cultures
Marrakech, a city of vibrant colors, intricate architecture, and bustling medinas, is a feast for the senses. Lose yourself in the labyrinthine streets of the medina, where you'll find souks brimming with textiles, spices, and handicrafts. The Jardin Majorelle, a serene oasis of lush gardens and cobalt blue structures, offers respite from the bustling city. Experience the vibrant energy of Djemaa el-Fna Square, where snake charmers, street performers, and food stalls come together to create an unforgettable atmosphere.
Marrakech, the "Red City," is a sensory wonderland filled with bustling souks, ornate palaces, and enchanting architectural marvels. Visit the iconic Jardin Majorelle, explore the grandeur of the Bahia Palace, and witness the vibrant energy of the Djemaa el-Fna square, filled with street performers and stalls selling local delights. Lose yourself in the maze-like alleyways of the medina and immerse yourself in the rich cultural heritage of Morocco.
Cuisine and Culinary Experiences
Marrakech is renowned for its delectable Moroccan cuisine. Indulge in mouthwatering dishes such as tagines, couscous, and pastillas at renowned restaurants like Le Jardin or Café des Épices.
David, an African American traveler in Atlanta Georgia shares, "Marrakech is a sensory assault in the best possible way. The vibrant colors, bustling markets, and aromatic flavors of Moroc. One of the best cities in Africa i think".
5. Zanzibar, Tanzania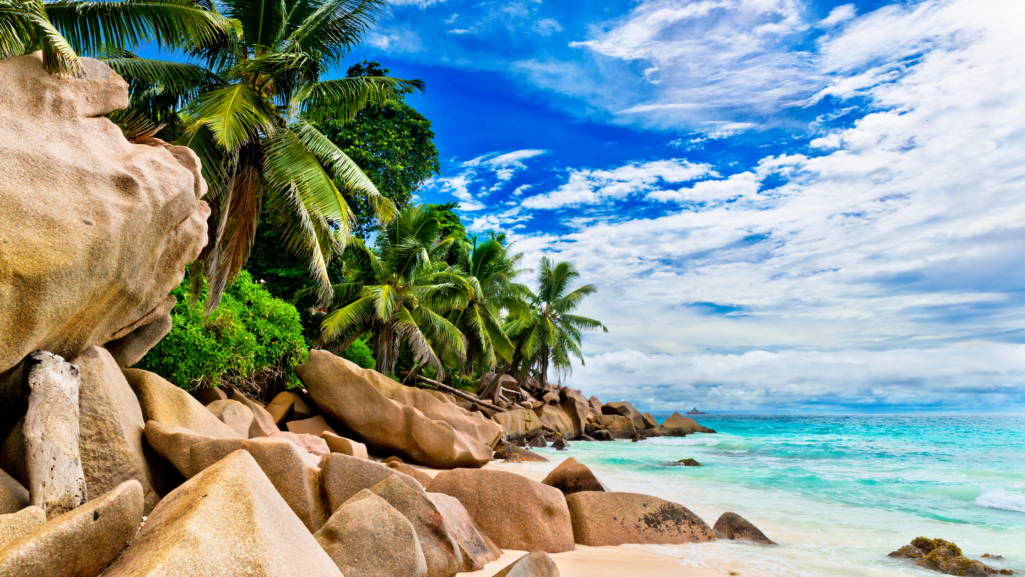 Beaches, History, and Spice
Zanzibar, an idyllic island off the coast of Tanzania, is a paradise that seamlessly blends history and natural beauty. Wander through Stone Town's narrow streets, where intricately carved doors tell tales of a rich past. Relax on pristine beaches with powdery white sands and turquoise waters. For a truly immersive experience, visit a spice farm to discover the origins of Zanzibar's nickname, the "Spice Island."
Known as the "Spice Island," Zanzibar is a tropical paradise with stunning beaches, historical Stone Town, and vibrant coral reefs. Explore the UNESCO World Heritage Site of Stone Town with its narrow winding streets, ornate doors, and historical landmarks such as the House of Wonders and the Old Fort. Relax on the pristine white-sand beaches of Nungwi or Kendwa, and take a boat trip to the enchanting Mnemba Atoll for exceptional snorkeling and diving experiences.
Cuisine and Culinary Experiences
Zanzibar's cuisine is a fusion of African, Arabian, and Indian flavors. Savor the taste of freshly caught seafood dishes at Forodhani Gardens Night Market or explore the local spice farms and indulge in aromatic delights like 'Zanzibar Pilau' and 'Urojo Soup.'
African American traveler, James, Chicago, IL shares his experience, saying, "Zanzibar is a sensory overload. The colors, scents, and flavors of the island are truly magical. Exploring the spice farms and savoring the local cuisine was an experience I will never forget."
Also Read: Wanderlust Unleashed: Choosing the Most Jaw-Dropping African Tours – A Step-by-Step Guide
6. Victoria – Seychelles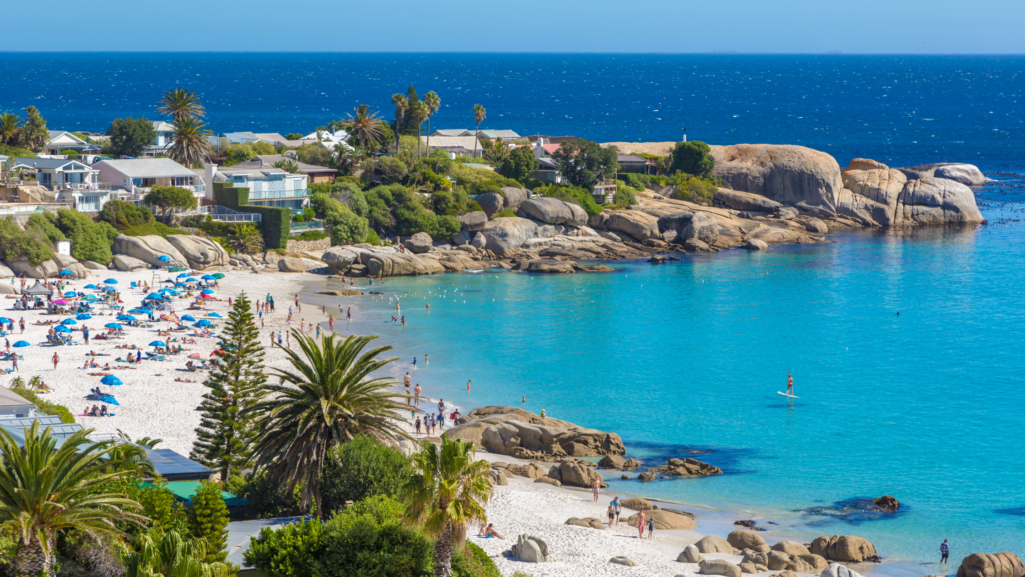 Tropical Tranquility
Seychelles, an archipelago of 115 islands, is a haven of tranquility and natural splendor. In the capital city of Victoria, you will discover the fusion of Creole and colonial influences. Take in the breathtaking beauty of Anse Intendance beach, where lush jungle meets pristine shore. You can explore Vallée de Mai Nature Reserve on Praslin Island, a UNESCO World Heritage site that's home to the rare coco de mer palm.
Victoria, the capital city of Seychelles, offers an idyllic tropical escape with its pristine beaches, turquoise waters, and lush greenery. Discover the stunning Beau Vallon Bay, Morne Seychellois National Park, and the charming Victoria Market, where you can immerse yourself in the vibrant local culture. Don't miss the opportunity to visit the Aldabra Atoll, a UNESCO World Heritage Site and home to the largest population of giant tortoises in the world.
Cuisine and Culinary Experiences
Seychellois cuisine reflects its diverse cultural influences. Relish the mouthwatering fusion of Creole, Indian, and French flavors at local restaurants such as Marie Antoinette or La Grande Maison.
African-American traveler, Angela, Washington, D.C. recounts her experience, "Victoria exudes sheer beauty. From the stunning beaches to the cultural markets, every moment spent in the Seychelles was like a dream. The local dishes, especially the Creole curries, were a delight to my taste buds!"
7. Johannesburg, South Africa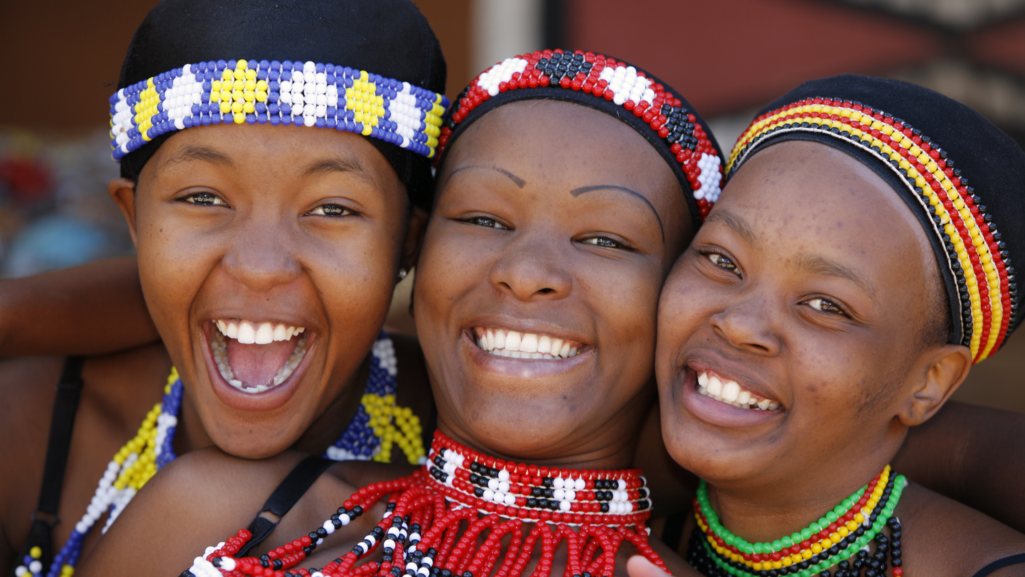 The Urban Pulse of South Africa
Johannesburg, often referred to as Joburg, is a dynamic city that reflects the diversity and energy of South Africa. Learn about the nation's complex history at the Apartheid Museum and Constitution Hill. Maboneng Precinct, a creative hub, offers art galleries, trendy boutiques, and a vibrant street culture. Take a poignant trip to Soweto, a township that played a crucial role in the struggle against apartheid.
Explore the vibrant neighborhoods of Soweto and Vilakazi Street, where Nelson Mandela and Desmond Tutu lived. Engage with local artists and musicians.
Cuisine and Culinary Experiences
Restaurants in Johannesburg offer an immersive African dining experience, complete with traditional cuisine, live music, and face painting.
Experiences of Other African American Travelers
"Johannesburg's energy is infectious. I was moved by the resilience of the people and the city's commitment to social justice. It's a place of transformation." – Marcus D., Chicago, IL
Also Read: Exploring Love and Adventure: 11 Unforgettable African Tours for an Epic Honeymoon
8. Nairobi, Kenya
Where Wildlife and Urban Life Converge
Nairobi, Kenya's capital, is a city where skyscrapers share the skyline with giraffes and elephants. The Nairobi National Park offers a unique opportunity to see wildlife against an urban backdrop. Visit the David Sheldrick Wildlife Trust to get up close with orphaned elephants. The Karen Blixen Museum provides insight into Kenya's colonial history and the author's life.
The Nairobi Railway Museum sheds light on the role of the railway in Kenya's history and its connections to the African-American experience.
Cuisine and Culinary Experiences
Indulge in nyama choma, a beloved grilled meat dish, at the Carnivore Restaurant. Explore the local markets for a taste of authentic Kenyan flavors.
Safety and Security
Nairobi, like any city, has areas that require caution. Stick to well-lit, populated areas and be mindful of your belongings.
Experiences of Other African American Travelers
"Nairobi's blend of modernity and tradition fascinated me. I connected with local activists and learned about the ongoing struggles for justice. It was eye-opening." – Keisha M., Oakland, CA
9. Dakar, Senegal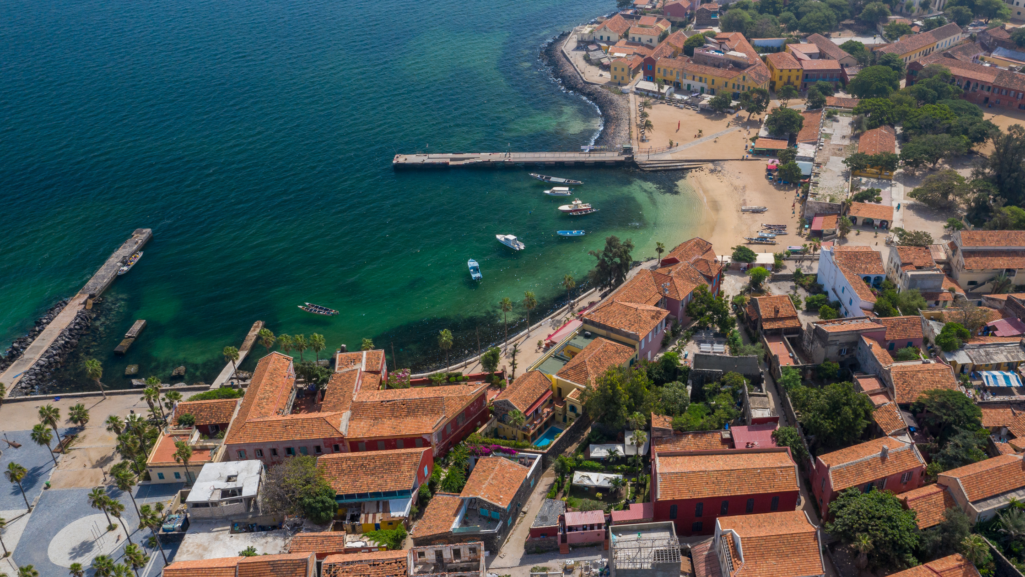 Gateway to West Africa
Dakar, the vibrant capital of Senegal, is a melting pot of cultures and traditions. The African Renaissance Monument stands tall as a symbol of the nation's pride and resilience. Explore the colorful markets of Sandaga or Tilène, where you can find everything from textiles to local crafts. Take a boat to Gorée Island, a UNESCO site, to reflect on the history of the transatlantic slave trade.
The Maison des Esclaves museum on Goree Island provides insights into the experiences of enslaved Africans, fostering a connection between visitors and their ancestors.
Cuisine and Culinary Experiences
Try Thieboudienne, Senegal's national dish, at Chez Loutcha, where traditional flavors merge with modern twists.
Safety and Security
While Dakar is generally safe, it's recommended to dress modestly and be respectful of local customs.
Experiences of Other African American Travelers
"I wept on Goree Island, feeling the weight of history and the strength of my heritage. Senegal's hospitality is unmatched, and I left with a renewed sense of identity." – Amina R., Washington, D.C.
Also Read: Dreamy Luxury: 5 Luxury Experiences That Will Make You Fall in Love with Africa
Embrace the Adventure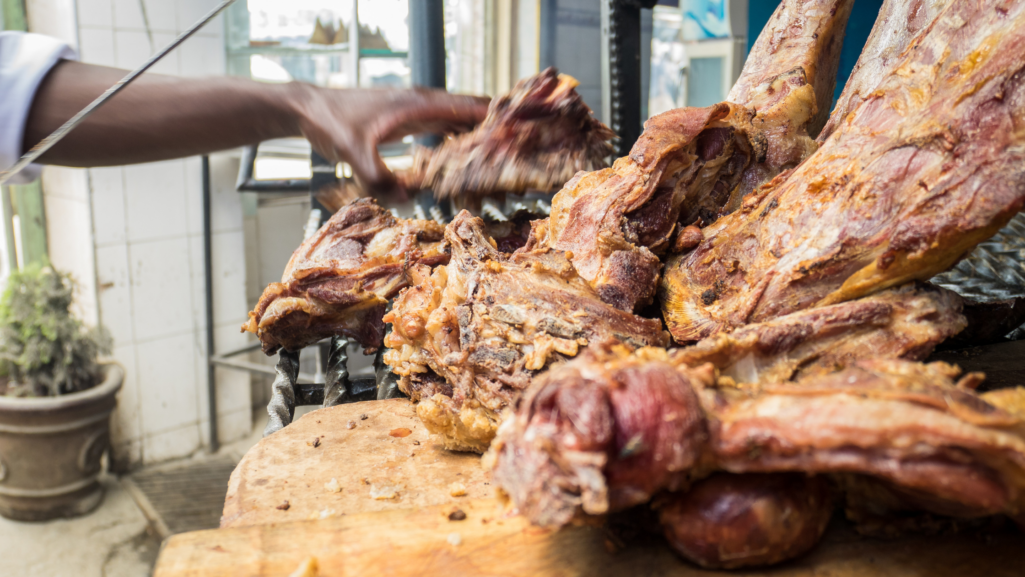 As you plan your journey to these remarkable African cities, let the anticipation of discovering your roots and experiencing diverse cultures fill you with excitement. From the cuisine and culinary bliss, the historical significance of Accra to the breathtaking landscapes of Cape Town, and from the unity of Kigali to the vibrant markets of Marrakech, each city offers a unique perspective and a chance to forge a deeper connection with the African continent. Embark on this voyage with an open heart and an eagerness to embrace the adventure that awaits in the Motherland.