9 Powerful Art Festivals In Africa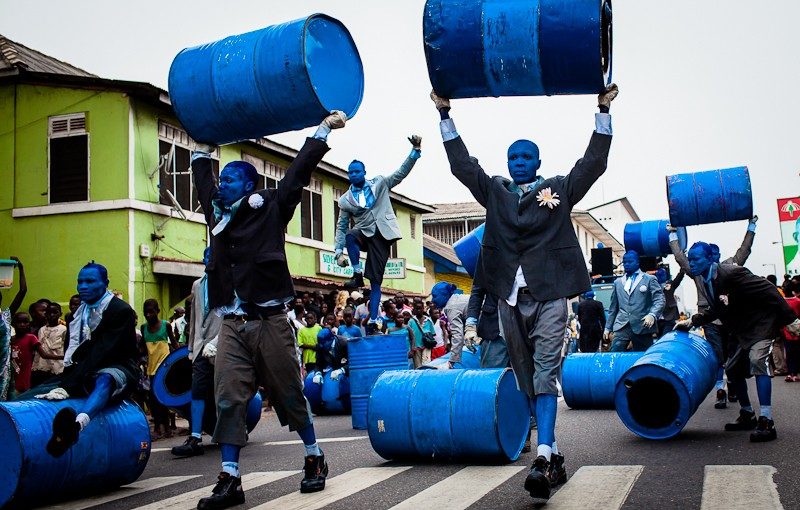 Art festivals are deeply rooted in African culture and can be traced back to ancient Africa when costumes, body paints, and dance performances were the main highlight. The continent is also renowned for its incredible work of art. Many of which are several thousand years old and of different shapes and sizes. Typical examples of these ancient arts are the monumental arts in Egypt and the rock art in Namibia.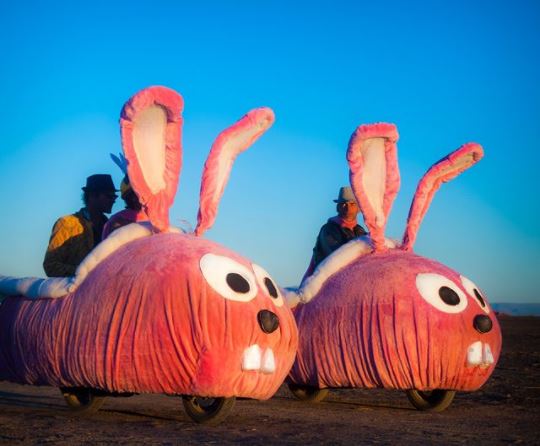 Nowadays, art festivals go beyond mere cultural displays. They serve to provide a platform on which African artist can showcase their work. Bringing together the best of contemporary African artists with skills ranging from sculpting to paintings and photography. These art festivals have brought renewed international attention to African arts and many African artists now participate in international exhibitions like the Venice Biennale. Here are 9 major art festivals that take place in Africa.
#1. World Festival Of Black Arts
The World Festival of Black Art also known as FESMAN has been around for over 40 years now. This art festival is celebrated once a decade and can last up to one month. It was first held in Dakar, Senegal in April 1966 and featured African artists from 45 countries including Africa, Europe, the Caribbean, and the Americas. This was the first state-sponsored event showcasing African art and culture, and uniting African artists from around the world.
The FESMAN art festival has been held a total of three times, each with a different theme. The second FESMAN event was held in Lagos, Nigeria from 15 January to 12 February 1977 and was themed FESTAC '77. But the third and most recent event held in 2010 was in Senegal. Going by this, the next FESMAN art festival was to take place sometime in 2020. However, there was no mention of it due to the pandemic. Perhaps we all have to wait for another 10 years before experiencing this unique blend of African poetry, painting, fashion, theater, and dances. Prominent personalities like Wole Soyinka and Wyclef Jean are known to have graced this occasion.
#2. Dakar Biennale Art Festival Senegal
The Dakar Biennale is another art festival in Africa with the goal of placing African art on a global pedestal. Popularly as Dar'art, this festival was found in 1990, in Senegal. in its early days, the Dar'art festival featured literary works as well as visual arts. But in 1996, a decision was made to make contemporary arts the prime focus of the festival. Backed by the Senegalese Ministry of Culture, Dar'art is now a major art festival in Africa. Up until 2014, only African artist could exhibit their work. However, this changed in the eleventh edition of the festival-themed "Cultural Diversity".
Subsequently, non-African nationals were allowed to participate. The festival takes place between May and June each year. Some call it a Heaven for new creatives because it allows them to flaunt their best work without prejudice by creating an atmosphere that embraces the diversity of contemporary African art. The 14th and 15th editions of the festival scheduled to hold in 2020 and 2021 respectively have been postponed. Also, a future date is yet to be announced for the event. Unlike some other art festivals, the Dak'art is yet to have an online exhibition platform.
#3. 1:54 Contemporary African Art Fair Marrakech
This is the latest edition of the 1:54 contemporary African art fair in Marrakech, Morocco. The 1:54 Contemporary African Art Fair was an initiative of Touria El Glaoui in 2013. It is an annual art festival that holds in three locations London, New York, and Paris. But the international art fair came to Africa in 2018 and to no other city but Marrakech the historic city of Morocco. Known for its rich culture, Marrakech has successfully preserved its cultural heritage over the years. It is gradually becoming the continent's hub for art lovers and artists in search of inspiration.
The Contemporary Art Fair held in Marrakech aims to promote Africa and African artists in the diaspora. The 2020 edition of the art fair saw over 30 exhibitions and projects available to a wide variety of visitors and collectors. The 4 days event takes place every February, allowing visitors to enjoy the warm, sunny weather that Marrakech spring is famous for. Sadly, this year's event has been postponed due to the pandemic and a later date is yet to be announced.
#4. Art X Lagos
Lagos, Nigeria is home to the international art festival known as Art X. The first of its kind in West Africa, Art X has the reputation of being "all-encompassing" with live performances and talk shows. Art X has held 5 exhibitions since its launch in 2016. The sixth edition will hold on the 4th of November this year. The event usually lasts for three days and features artworks by African artists both local and in the diaspora.
Interestingly, the weeklong 5th edition in 2020 was online with over 200 artworks on exhibition. Due to the lingering pandemic crisis, it is likely that this year's fair will be online as well. Other than being a major event of international interest, Art X encourages participation through an initiative known as the Access Bank Art X Price. The price encourages participation in the fair and also helps to bolster the career of young and emerging artists. This is one of the unique features of the festival.
#5. Investec Cape Town Art Fair
One of three art fairs in South Africa, the Investec Cape Town Art Fair, is a bridge connecting African artists with a global audience. The art fair features artworks by different African as well as international artists. In 2020, the fair received art exhibits from Northern African countries, increasing its reach across the continent. The open nature of the fair permits artists and collectors to interact while the geographic ambiance of Cape Town adds to its flair. The fair boasts an enviable collection of art exhibits from over 107 exhibitors and has more than 22,000 visitors.
The ninth edition of the event scheduled to take place early this year was postponed until February 2022, due to the COVID-19 pandemic. Hopefully, this will mean more time for the artist to bring on their best work. We can't wait to see the art exhibits that will be on display during the ninth edition of the Investec Cape Town Art Fair.
#6. FBN Joburg Art Fair – Art Alive
The Johannesburg Art Festival, also known as FNB Art Joburg is an annual art fair in the South Africa Capital city of Johannesburg. It was launched in March 2008 and so far has had up to 12 successful art shows. The fair aims to close the income gap of the local artists and their international counterparts. Its major sponsor is First National Bank, one of the biggest banks in South Africa. The wide reach helps to create the much-needed connection between the local contemporary African artist and high net worth clients.
Its main highlight is Art Alive, an event that runs from September to December every year. Art Alive incorporates various aspects of artistry including comedy, talk shows, discussions, and workshops to give artists a platform where their voices can be heard. Last year. the FNB Joburg art exhibition was online due to COVID-19 and there is every indication that it will be the same this year.
#7. Turbine Art Festival
The Turbine Art Fair is another art festival that takes place in South Africa. The focus of this festival is solely on local South African artists. It helps to provide the necessary platform for these artists to display their work and get paid. The advantage of the RMD turbine art festival is that it encourages the local artists to participate without feeling intimidated. It also acts as a middle man connecting artists with collectors, and investors.
Each edition of the art festival provides investors a rare opportunity to see undiscovered African talents with a unique approach to contemporary art. Music, food, and talk shows are equally part of the event and add to the overall cultural experience. Due to the COVID-19 pandemic, the 2020 turbine art exhibition was virtual. However, this year will be a hybrid event with a non-virtual exhibition at 10 Fricker Road Illovo. The virtual exhibition will hold as usual and both events will take place simultaneously between 9 to 12 September. This gives both artists and collectors the flexibility to decide on either a virtual or non-virtual tour of the event.
#8. AfrikaBurn Art Festival
This art festival is as unique as it sounds. AfrikaBurn goes beyond the usual display of artworks for interested collectors to purchase. Rather, it's a revolution that inspires creativity in contemporary African art. Artworks in this festival are often very large and are kept in an arena known as Binnekring. On this flat, dusty plain of Tankwa town in South Africa, one of the most peculiar events occurs, the Burning Art. Yes, one of the major highlights of events is that these monumental art structures are set ablaze.
But, it isn't compulsory to do so. Most creatives are advised to use materials that can be recycled or repurposed after the event. The festival also includes costumes, music performances, and mobile arts known as Mutant vehicles. AfrikaBurn art festival is indeed one of the most innovative and unique art festivals that take place in Africa every year. The event last for 5 days but this year's AfrikaBurn festival has been canceled due to the pandemic. The organizers planned a field trip after the lockdown eased, but this too has been put on hold. You can visit the AfrikaBurn Website for the latest updates about the event.
#9. Chale Wote Street Festival
The Chale Wote gives a new meaning to street art. The weeklong art festival established in 2011 takes place in the streets of Jamestown, Ghana. It brings together young artists from around the country in what can be said to be Ghana's most culturally inclusive art festivals. Common activities during the festival are visual art displays, film, fashion, dance, and music performance. Its mission is to support the Ghanaian creative industry and the festival attracts up to 20000 visitors from around the world each year.
For over five years, this festival has always been held in August. However, it is not clear if the government will permit such a large gathering this year due to the pandemic. Hopefully, with the coronavirus vaccines rollout, there is a better chance that by August Ghana will be alive again with a spectacular display of talent, fashion, music, performance, and art.
Conclusion
Art is an implicit part of the African culture. It is evident in the elaborate displays of artistry across African tribes from hair weaving to body paintings. Contemporary art in Africa is growing daily, aided by the increasing popularity of these art festivals. Amateur and established artists now have a platform on which they can showcase their work. This creates a market and a source of income for the artists.
We believe that African governments need to do more to encourage the growing art community by ensuring the continuity of these art festivals. Although some are already doing so, many are yet to show any kind of support. On this note, we would like to know your thoughts on how the government can ensure the sustainable growth of the art industry in Africa. Share your thoughts in the comment box below.