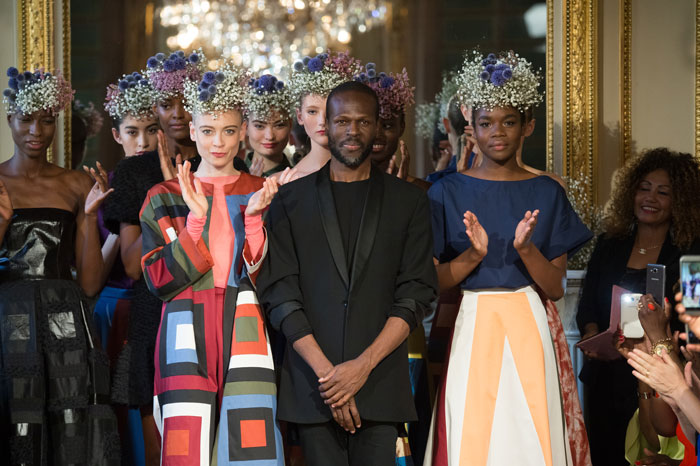 Imane Ayissi was born in Cameroon into a family of artists and athletes.
At the same time as he began a career as a dancer, within the National Ballet of Cameroon, he got involved in fashion – a passion born in the wake of a mother Miss Cameroon – and became a stylist for the largest workshop in the manufacture of ready-to-wear in the country.
For several years, he collaborated with great choreographers and international artists, such as Patrick Dupont, whose tours and shows take him to the four corners of the world. At the same time, he continues to create dresses in his country.
ALSO READ: AKOUAVI FASHIONS