Year Of Return: WWE Champion Makes Heart Warming Trip To Ghana After 26 Years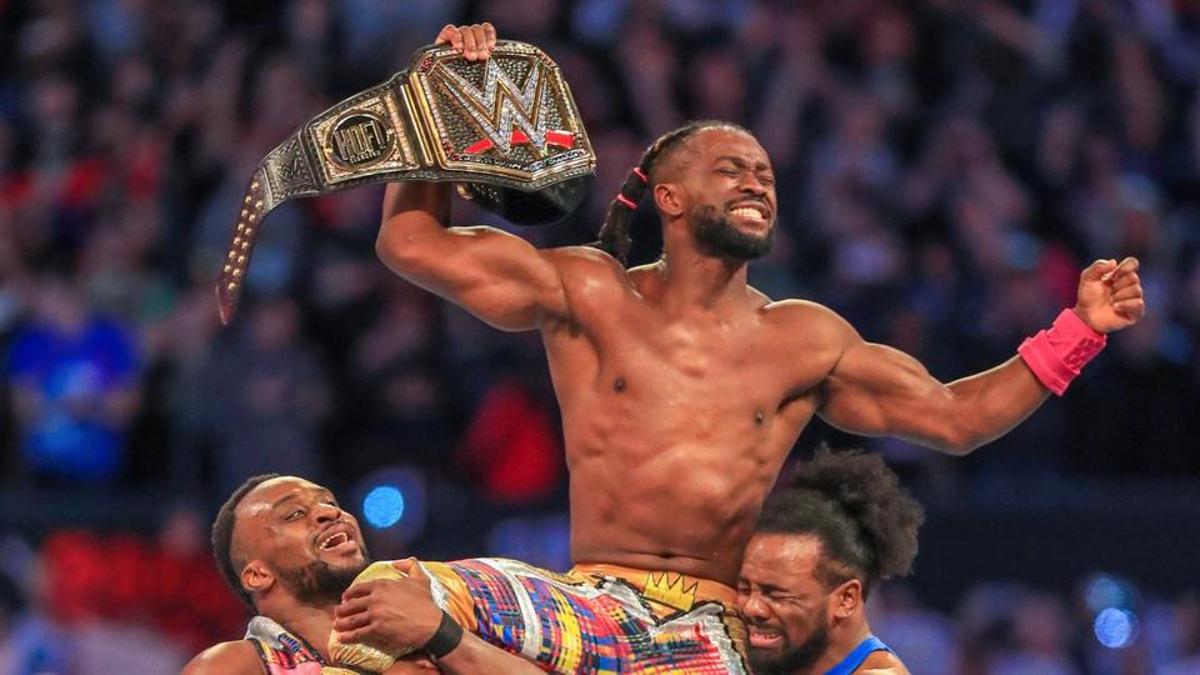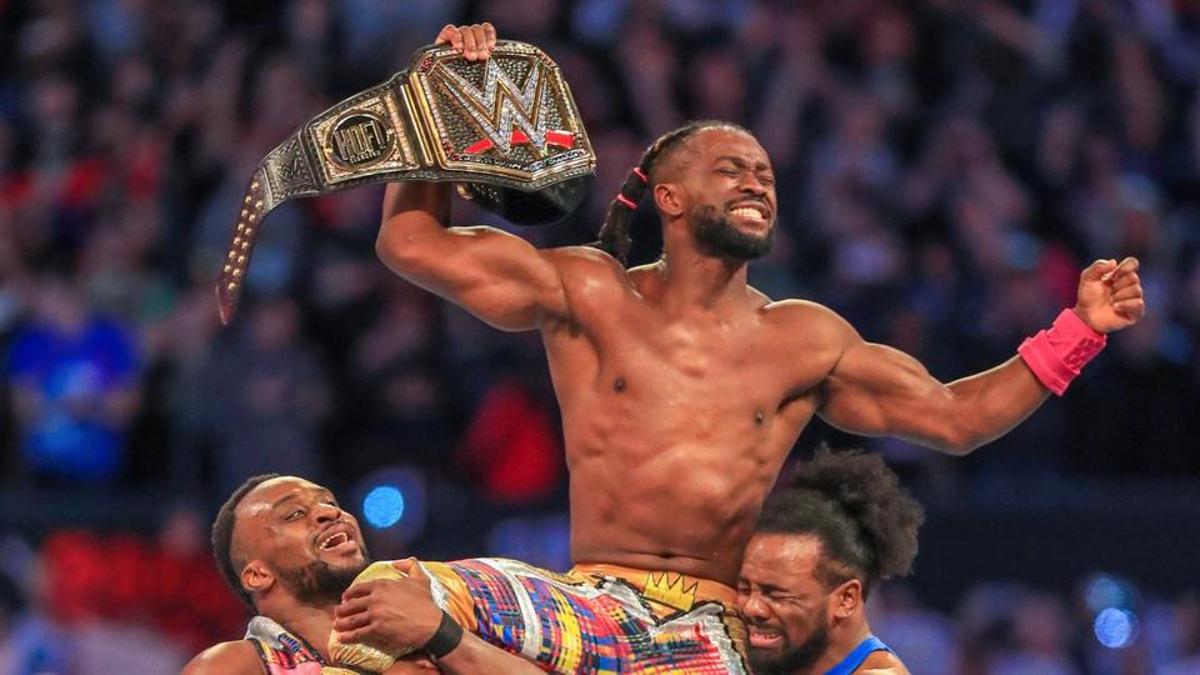 Kofi Kingston is the first African-born WWE (World Wrestling Entertainment) Champion. Born Kofi Nahaje Sarkodie-Mensah, he is famous by his ring name, Kofi Kingston. After hinting on his Instagram page on his plans to visit his home country, Kingston finally made the trip on Thursday, May 30, 2019. However, the superstar did not go alone. He was in the company of his mother, Dr. Elizabeth Sarkodie-Mensah and WWE film crew.
https://www.instagram.com/p/BxSNeyOgNx7/
According to WWE, the film crew will be documenting the four-day visit. The itinerary shows Kofi Kingston will visit his paternal and maternal hometowns as well as a courtesy call on the Ghanaian president. However, there will also be a children's rally. The overwhelmed superstar said,
"To go back and reconnect with my roots is important. And now to go back as WWE champion, it means so much more … to be able to go and talk to kids and provide a sense of motivation and inspiration is so powerful."
Kofi Kingston's Ghanaian heritage
Kofi Kingston was born in Kumasi, in the Ashanti Region of Ghana on August 14, 1981. However, he moved to the United States when he was two years.  For the past 11 years, he has been aiming to be the WWE champion. Now 37-years, he performs on the SmackDown brand. The last time he was in Ghana was in 1993. Kofi Kingston paid a visit to the Ghanaian president, Nana Addo Dankwa Akufo-Addo at the Jubilee House in Accra. Interacting with the president he said,
"I feel like a child in a dream right now. My mum has spoken highly of you for a very long time and she's done a lot of campaign on your behalf in the United States. Thank you again for bringing her on board. She's doing a great job of living up her dream and that's through you and your inspiration. Thank you for the work you're doing."
https://www.instagram.com/p/BwP8mjPFQVt/
Furthermore, Kofi Kingston hinted that most of his followers in the United States of America know little about Ghana. However, he mentioned that his coming will help beam light on the greatness of the West African nation. The wrestler hopes to do more to immerse himself in Ghana's culture as well as make up for lost time.
The 'Year of Return"
Ghana declared 2019 the 'Year of Return". This is an attempt to reconnect with kit and kin in the Americas and the Caribbean. Consequently, Kofi Kingston arrived in Accra to a warm welcome from fans and members of the 2019 Year of Return Steering Committee. The wrestler admits that a lot of African-Americans want to return home. Kingston said,
"The invitation makes them feel more welcome and can't stress that enough."
On his part, President Akufo-Addo assured Kofi Kingston of the support of all Ghanaians. The president also commended his doggedness leading to his WWE Championship. The president is also optimistic that Kofi Kingston's visit will inspire young people in Ghana to work towards excelling in their respective fields. President Akufo-Addo said,
" is a good model for us and for our young people to have. you don't have to be a bodybuilder, a weight lifter with huge muscles to succeed in wrestling, you can be as slim as you to be able to do it and that's encouraging for other people too. Twenty-six years is a long time. I'm assuming it will not be another 26 years before you come back."
Sneak Peek Of His Visit