GAME CHANGER: African Billionaire Opens $300m Industrial Plant In Congo-Brazzaville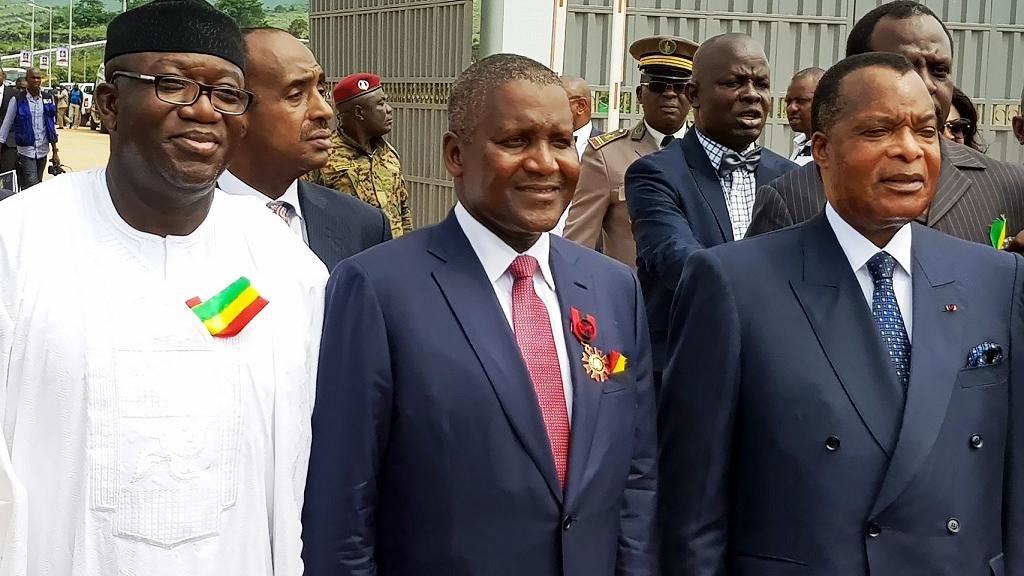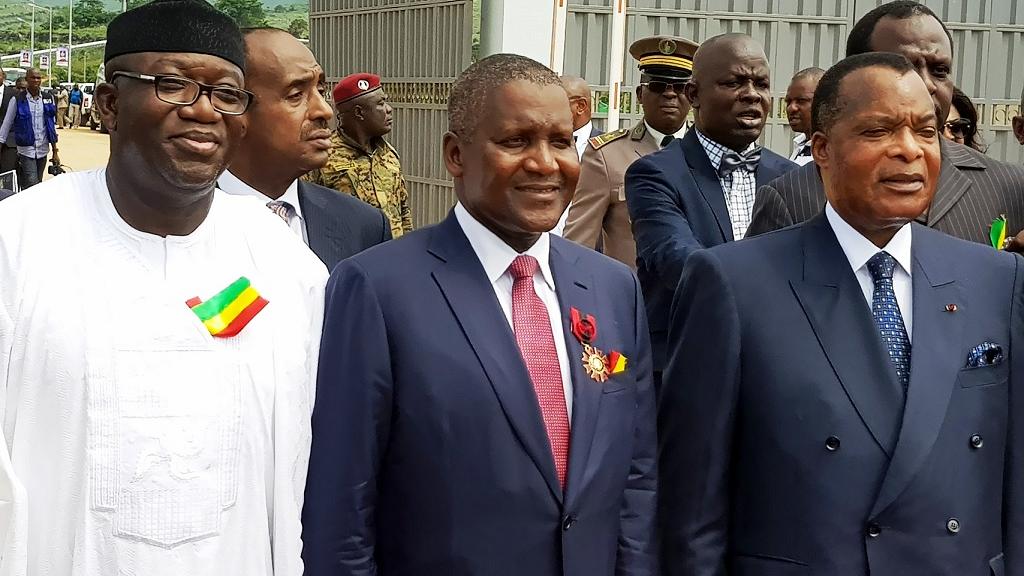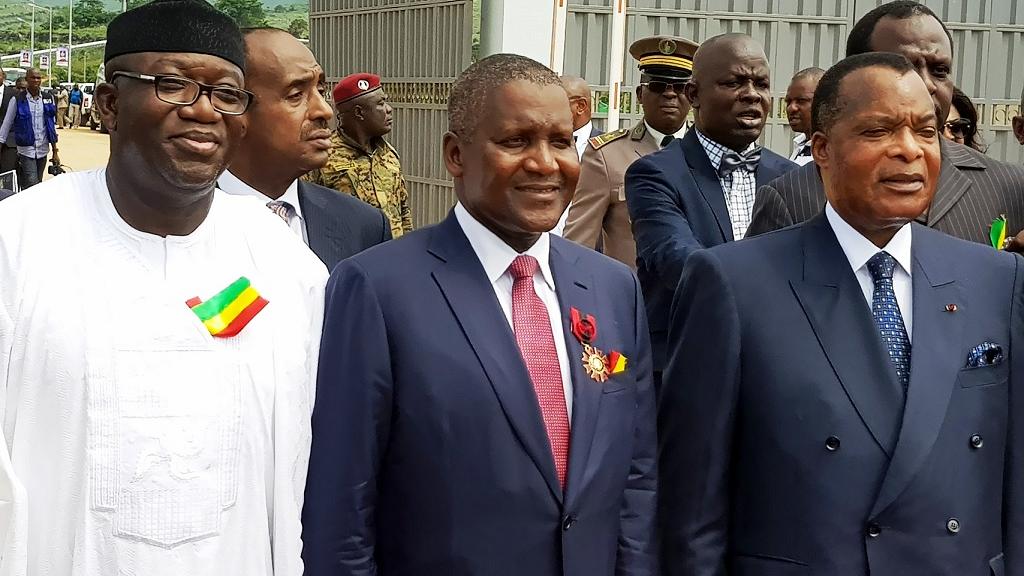 The Dangote group has opened a $300 million cement production plant in the Republic of Congo. The facility which has a capacity of 1.5 million metric tonnes per annum will generate over 1000 new jobs.
The Launch
The various speeches at the launching of the Congo-Brazzaville plant highlighted the economic development significance and prospective impact of this massive industrial project. President Denis Sassou Nguesso of Congo-Brazzaville noted that the plant was the biggest industrial plant in the country and the investment represented an industrial revolution within the regional group – Economic Community of Central African States.
African Billionaire, Aliko Dangote who was present for the event also commended the Congolese government for its economic decisions in the wake of fall in global commodity prices. He also announced that the group was aiming at becoming one of the top 10 global cement producers.
Dangote highlighted the strong and dedicated support provided by the government and people of Congo-Brazzaville from the project's conception to completion. The Group has plans to implement several social projects including school construction, provision of scholarships, renovation of a hospital, road construction and bridge renovation to align with it's Corporate Social Responsibility philosophy.
In his own address, the Nigerian President Muhammadu Buhari, affirmed that Aliko Dangote and the Dangote Group by their pan-African investments had emerged as "worthy Ambassadors" of the country. He highlighted the various areas in which the Dangote Group had through its massive investments in the cement sector changed the course of Nigeria's economic history. These include the provision of a key material for infrastructure development, the introduction of road construction with cement, the pursuit of expansion through backward integration and import substitution and the achievement of national self-sufficiency in cement availability and the contributions to savings of over $2 billion dollars annually from the termination of dependency through importation.