15 African Female Musicians Promoting African Fashion On Stage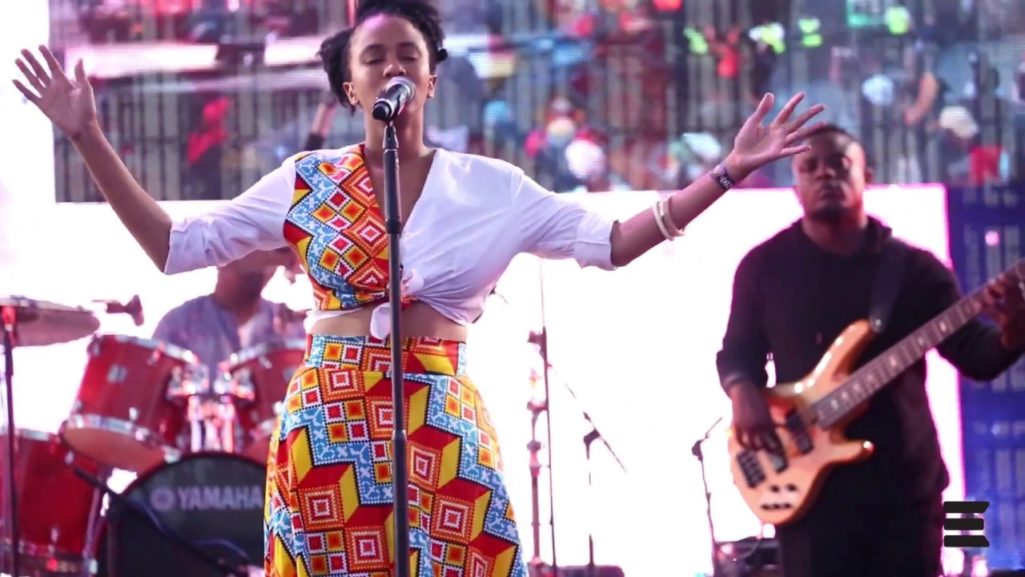 Celebrities often appear on stage wearing local or contemporary attires. Interestingly, their appearance sometimes becomes a trend. African female musicians like Sho Madjozi, and Yemi Alade love wearing African attire. On several occasions, they have flaunted African attires while performing on stage. This is one way of promoting African fashion and showcasing it to the world.
Interestingly, this subtle act is shining light on the local designers and local textile in extension. Consequently, it can have a huge economic impact on Africa. Bigger fashion trends will drive demand for a particular style. Unfortunately, most African celebrities prefer foreign brands over local ones. Thus, it's important that we celebrate celebrities who represent African fashion globally. Below are female celebrities promoting African fashion on stage.
15 African Female Musicians Promoting African Fashion on Stage
#1. Sho Madjozi (South Africa)
Madjozi was born on 9th May 1992 in Limpopo, South Africa. She also bears the moniker Maya the poet. Madjozi is a songwriter, poet, rapper, actress, and singer. She is popular for her unique sense of African fashion. Through her public image, she always pays tribute to the Tsonga culture. In 2019, Sho was recognized by Forbes Africa as one of the thirty under thirty to impact the entertainment and music sector.
#2. Coumba Gawlo (Senegal)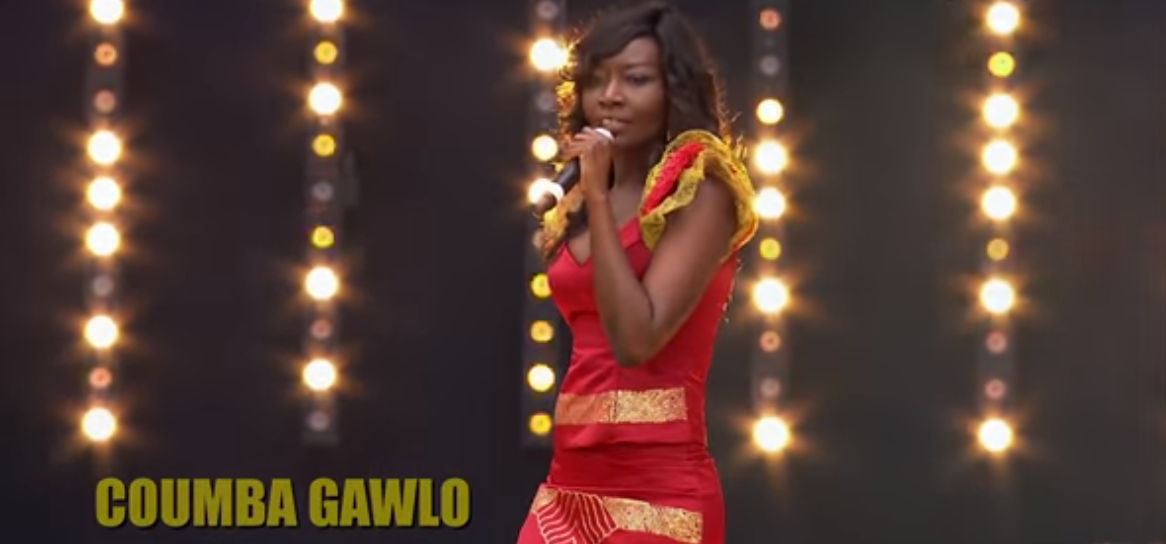 Gawlo knows how to make a public appearance in African fashion. She is a composer, singer, dancer, and songwriter born in February 1972 in Tivaouane. She loves singing folk, acoustic, pop, and mbalax music genres. Her song 'Pata pata' is her biggest success to date. In 1998, it sold 50,000 copies in one single day. It also became number one in Belgium for two weeks.
#3.Yemi Alade (Nigeria) 
Alade is an actress, singer, activist, and songwriter. The 'Johnny' hitmaker was born in Abia State, Nigeria, on 13th March 1989. In 2009, she came top of the Peak Talent Show. Alade is considered one of the greatest African female musicians. Also, she has won many accolades, such as the MTV MAMA Awards and EMA. She sings in Yoruba, Igbo, pidgin, Swahili, and English.
#4. Akothee (Kenya)
Esther Akoth, also known as Akothee, is a dancer, entrepreneur, and singer. She is a mother of five and was born in Migori, Kenya on 8th April 1980. Akothee is the founder of Akothee Homes and Akothee Foundation. Besides, she also runs Akothee Safaris and owns several real estate businesses. The singer has won the African Entertainment Awards USA and AFRIMMA Awards. Interestingly, the Abebo hitmaker was recently recognized by Forbes magazine as number fifteen on the wealthiest African musicians list.
#5. MzVee (Ghana)
Vera Hamenoo-Kpeda better known as Mz Vee, is an R&B, Afro Pop, and dancehall artiste. She was born in Accra, Ghana on 23rd June 1992. Vera has been active since 2012 and won the award of the new artist of the year back in 2015. Furthermore, she was also the lead singer of her former band D3. Sadly, she went on a two-year break from music from 2017 to 2019 due to depression.
#6. Knowless (Rwanda)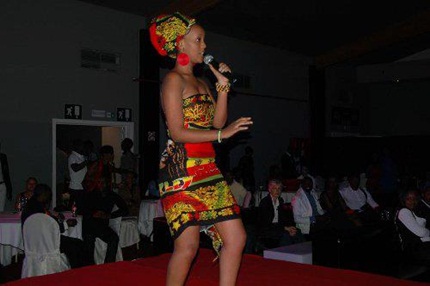 Jeanne d'Arc Ingabire Butera famous as Knowless was born on 2nd October 1990, in Ruhango District. Her main genres are Afrobeats and R&B songs. Her songs talk about daily life, romantic relationships, and societal issues. Furthermore, she has won best new artist and best female artiste in the Salax awards. Knowless also became the first female musicians to win the Primus Guma Guma Super Star award. Her inspirations are Brandy Norwood and Cecile Kayirebwa.
#7. Juliana Kanyamozi (Uganda)
Kanyamozi is a Ugandan actress, entertainer, and musician. She specializes in Afrobeat, R&B, and pop. Kanyamozi was born on 27th November 1980. Also, she was the first female musician to bag the Pearl of Africa Music Awards back in 2008. Kanyamozi has also won several other awards, including Kisima and Diva awards. In 2014, Julianna bagged the Airtel women of substance award for the second time.
#8. Alicios Theluji (Congo)
Theluji was born in 1987 in Goma, the Democratic Republic of the Congo. She is a recording artist and an economist who lives in Nairobi, Kenya. Her songs are in Lingala and Swahili. Nevertheless, Alicios is fluent in French and English. Besides, the 'mpita njia' hitmaker is a proud mother to a son.
#9. Zuchu (Tanzania)
Zuhura Othman Soud known by her stage name Zuchu, is a dancer, singer, and songwriter. The Afro-pop and Bongo Flava singer was born on 22nd November 1993 in Dar es Salaam, Tanzania. YouTube awarded her the Silver Plaque Button. This was after reaching 100,000 subscribers in a week. Also, this made her the first East African female artiste to reach that landmark. Last year, Zuchu won the AFRIMMA Emerging Artist Award.
#10. Angela Nyirenda (Zambia)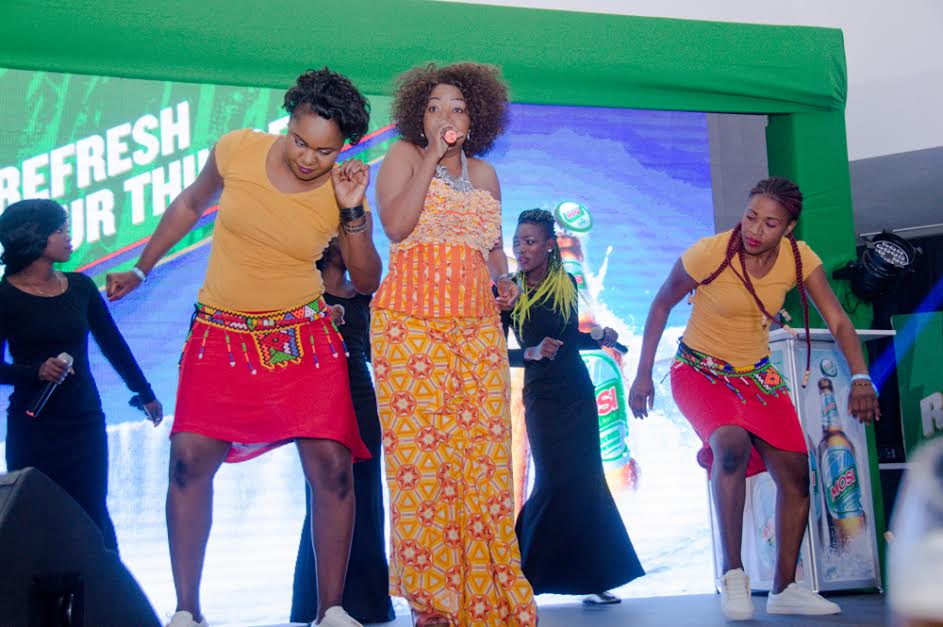 Nyirenda is a famous Zambian songbird popular for her traditional Zambia rhythms. This songbird is often fondly called the Eastern princess. Nyirenda sings about cultural respect, emotions, and issues affecting Zambian women. She was discovered by the Sakala Brothers, who nurtured her and shot her to stardom. The sensational singer has won awards and performed on many international stages.
#11. Mpho Sebina (Cameroon)
This songwriter and singer was born in 1989. Sebina's music career was influenced by her growing in a music-loving family. Apart from performing in music festivals, she also does corporate functions. Additionally, Sebina has a degree in International Business. She is currently looking to collaborate with musicians around the globe.
#12. Ejegayehu Shebabaw (Ethiopia)
Shebabaw is among the few female musicians in Ethiopia. She's famous by her stage name Gigi. She was born in 1974 in Chagni, Ethiopia. Her main genre of music is usually the music of Ethiopia. Consequently, this singer works with her husband, who acts as her producer and bassist.
#13. Awa Sissao (Burkina Faso)
This Burkinabe singer has been doing mandingo afrobeat for ten years. She is a native of Boucle du Mouhoun. Her songs talk about excision, rights of children, women, forced marriages, and love. She is one of the African female musicians that lures you in with sweet melody then make you think.
#14. Matibeye Genevieve (Chad)
Matibeye was born on 2nd September 1967 in Doba, Southern Chad. She sings in Ngambay, French, and Arabic. In 2017, she represented her country in the Jeux de la Francophonie. Interestingly, her solo career began in 2012. Prior to that, she was a member of a group.
#15. Edith WeUtonga (Zimbabwe)
WeUtonga is one of the prominent female musicians in Zimbabwe with a focus on traditional and afro-jazz genre. She was born on 22nd April 1979 in Kadoma, Zimbabwe. Apart from acting and songwriting, WeUtonga is a bass guitar player and music teacher. She also plays acoustic guitar, drums, and mbira. In 2008, she went through a grisly road accident and was in a coma for almost two weeks. Her friend she was traveling with passed on. Luckily, Edith survived but got a scar on the face. After her recovery, she gave birth to her second son. Subsequently, she produced a new song called Utonga, meaning new dawn. She later rebranded the song to WeUtonga.
Conclusion
African fashion is beautiful and yearning for more global acceptance. Obviously, female musicians have a role to play to help African fabric reach its summit. Considering their huge followers, they can spark the change that will have a snowballing effect on the continent and beyond. Hopefully, this list will help many female African musicians out there to reassess their public outfit and realize how their little effort can turn to something big. Did we miss any female musician flying high African fabric? Do let us know in the comment box below.