Examining The Legacies Of Chris Kirubi And The Lessons From His Life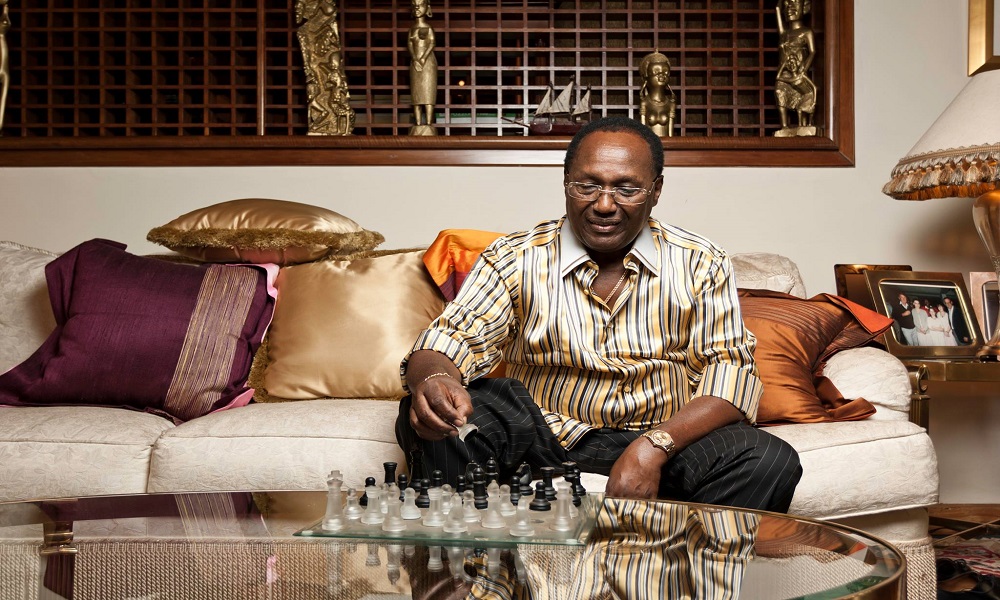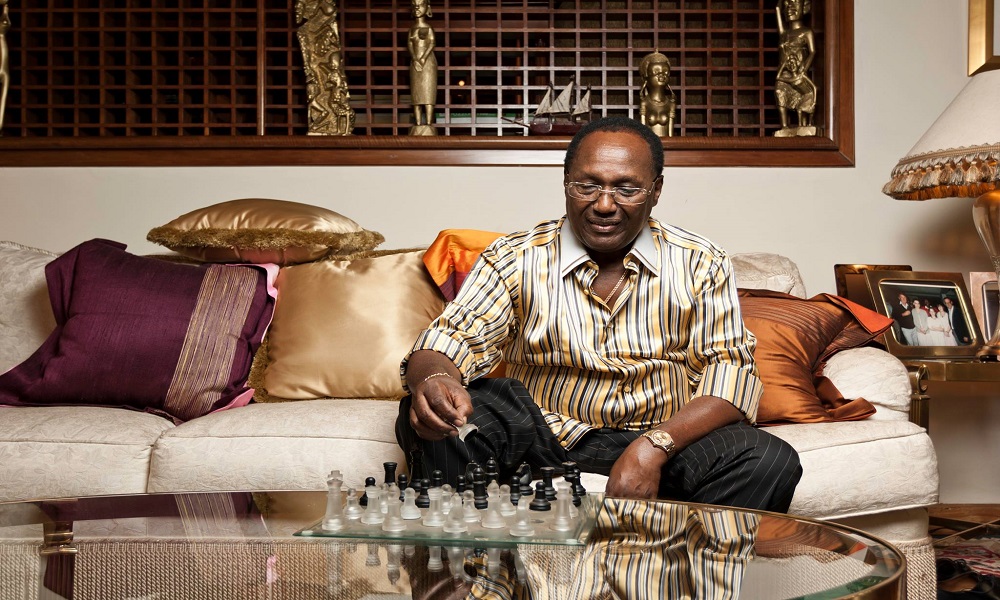 "Business is always a struggle…. The men who succeed are the efficient few. They are the few who have the ambition and will-power to develop themselves." Chris Kirubi chose to be one of the efficient few. He believed in himself and worked hard to become a prominent businessman, entrepreneur, and investor in Kenya with interests in diverse sectors.
Kirubi did not allow even his wife to get in the way of his success path. Although little is known about his spouse, what we know is that he divorced her after realizing that they had distinct personalities. After the divorce, the Kenyan tycoon stayed single until his demise. He said,
"I was outgoing. I wanted freedom. But my wife was conservative. People are born different, maybe we were not two of a kind. One has to be happy and enjoy it. It was too restrictive for me, going home at particular times."
Chris Kirubi Death
Chris Kirubi died on June 14, 2021, aged 80. While announcing his death, the family disclosed that Kirubi died of cancer. In 2017, the Kenyan billionaire sought specialized treatment in the US after he was diagnosed with colon cancer. He was buried on Saturday,19, at his Bendor Farm, Muranga County, in central Kenya.
Political and corporate leaders eulogized the billionaire as an influential figure who helped to shape Kenya's business and politics for decades. Though dead, the words and works of the Kenyan business mogul will inspire generations.
Journey to Success
Kirubi started doing business in the 1970s by purchasing neglected buildings. He would renovate them and then resell them at a profit. Afterward, he started to invest in diverse sectors. Over the years, he invested in the real estate, media, manufacturing, and insurance sectors in Kenya. Like other successful entrepreneurs, Chris Kirubi didn't make it in life without failure. Regarding a paint industry business that failed, he said,
"I didn't understand the routes to market and couldn't gain ground against the Giants in the sector. But I learned: you fail, you get up and you walk. You move on. I had the proceeds from the assets and some land that I still hold, so it wasn't a total disaster."
Kirubi was one of the Kenyan billionaires who acquired property and amassed substantial wealth in the early decades following Kenya's independence. Through that, he set himself up as one of the pioneer industrialists in Kenya.
Until his death, businessman Chris Kirubi was a non-executive director and a significant shareholder at Centum Investment Company. He owned and also served as chairman of HACO Industries, International House Limited, and Capital FM. He also chaired boards of several companies including Smart Applications International.
Youth Empowerment
Kirubi was a flamboyant entrepreneur who was very passionate about youths. He believed that youths can create a better future when empowered. The Kenyan billionaire used Twitter (@CKirubi) and his show on Capital FM to educate and advise youths as well as aspiring and upcoming entrepreneurs.
Life offers many great choices, all you have to do is see them. No matter what happened in our past, mistakes we have made, life will give us a second chance. Let's change for a better version by making different choices and doing things differently. #AskKirubi

— Chris Kirubi (Tribute Page) (@CKirubi) June 10, 2021
A limited mindset will only cut you off from opportunities and set you up for failure. Challenge yourself beyond those self-imposed limits and purpose each day to put in extra effort in areas that matter to you. You must bring your resilience, persistence and faith. #AskKirubi

— Chris Kirubi (Tribute Page) (@CKirubi) June 9, 2021
"Yes, I engage with many aspiring entrepreneurs. In fact, I have always advocated for self-employment as a means to curb the skyrocketing unemployment levels in Kenya. Young people shouldn't just wait to get absorbed into the formal employment sector but must look at alternative ways of generating income," Kirubi said.
Regarding the business environment in Africa, Chris observed that more and more people are getting into businesses. Also, foreign investors are increasingly betting on Africa. Thus, he held the view that African countries should support businesses and reduce the cost of doing business. In his opinion,
 "We should not say: Africans are poor walking with bare feet. We should be saying: in Africa, the opportunity to sell shoes is so big because there are so many people who want to buy shoes."
5 Lessons we can Learn from Chris Kirubi
1. Take action. Don't just sit and complain.
Identify the most profitable and valuable activities that can transform the situation and help you achieve your objectives. Find areas to invest in, manage your investments well, and grow your money. It all starts with believing in yourself and taking a step towards your goal.
2. Keep learning and innovating
According to Kirubi, "you cannot do today's job with yesterday's methods and be in business tomorrow." You need to keep on learning new ways and methods of doing things. That will enable you to keep abreast with new and current trends in your area of business.
3. Hangout with persons who challenge you
Connect with mentors and professionals in your business area. Develop business partnerships that will build you and challenge you intellectually. Surround yourself with knowledgeable, intelligent, and the most skilled people. To achieve success, associate yourself with greatness.
4. Focus on your vision and be optimistic
Being realistic and optimistic at the same time inspires you to work hard for what you don't have. Never allow yourself to get distracted from your vision. Believe in your idea and work towards making it a reality. Do not spend your energy, time, and resources on businesses that do not align with your aspirations.
5. Have a positive attitude
A positive mindset inspires you to work hard, endure when things become tough, and achieve your goals. Chris Kirubi held that "nothing can stop a man with a positive attitude from achieving his goal, while nothing on earth can help a man with a negative attitude." You receive what you believe.