Entrepreneur Spotlight: How Ife Durosinmi-Etti Raised $600k For Herconomy in 24 Hours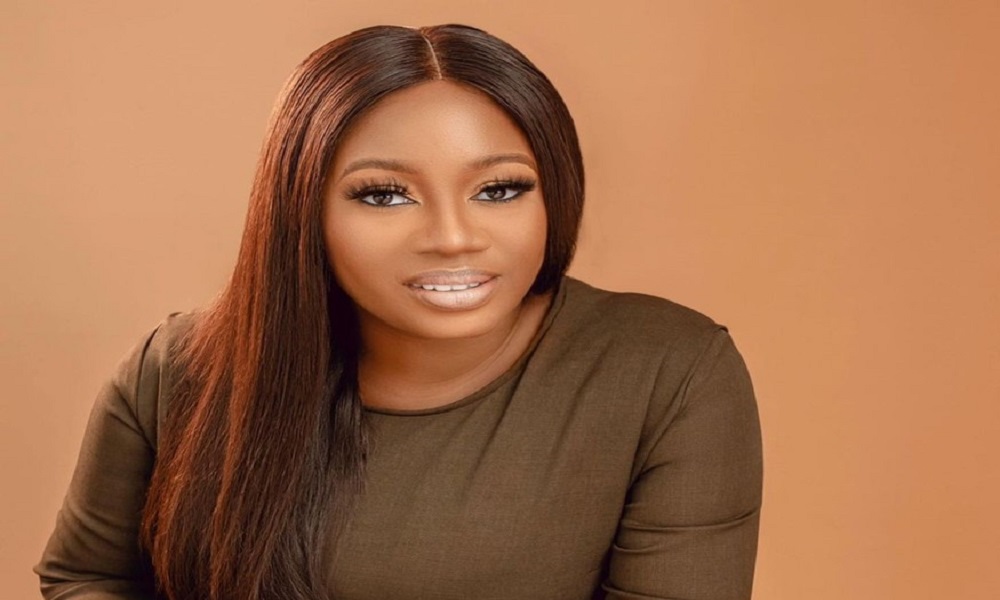 Over the years, women in Nigeria and across Africa have been underserved when it comes to startup funding and other financial services. However, some notable African entrepreneurs are determined to bridge this gender gap. One of them is Ife Durosinmi-Etti who is providing financial services to women in Nigeria. Today, we take an in-depth look at the way she is empowering women financially including how she unbelievably raised $600,000 in 24 hours.
Who is Ife Durosinmi-Etti?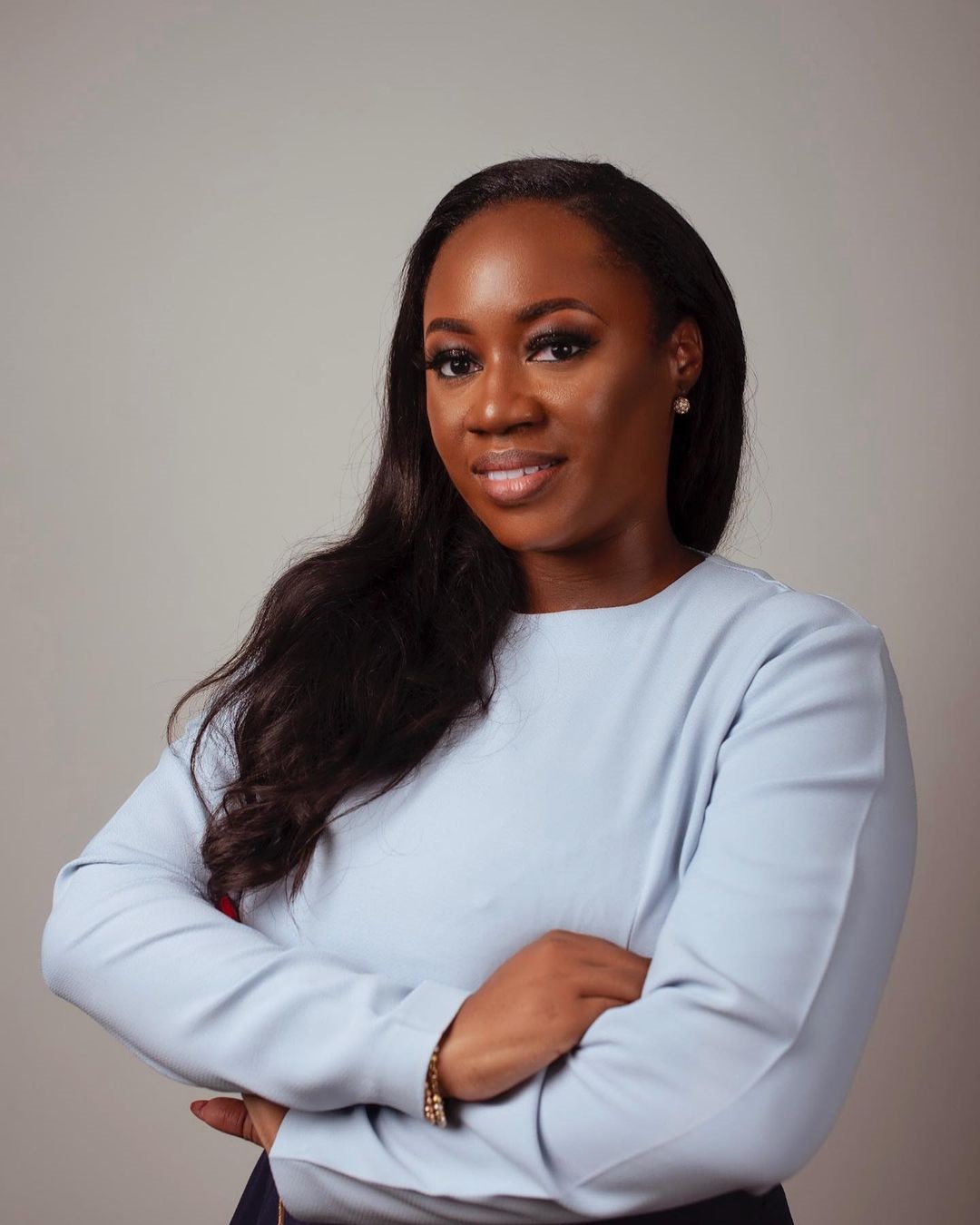 Ife Durosinmi-Etti is a Nigerian entrepreneur and author with over a decade of experience in leadership and management in the manufacturing, marketing, and fashion industries. She is the founder and CEO of Herconomy, a women-empowerment fintech company that offers financial services, networking, jobs, and capacity building to women in Nigeria.
Durosinmi-Etti is very passionate about creating and providing opportunities to enable women to succeed in business as well as contribute to national development. Previously, she has served as Client Relationship Executive at the London-based Arcadia Group Plc. She also worked as a Corporate Social Responsibility Manager at Nigerian Breweries Plc before co-founding Parliamo Bambini. She has been recognized for her contribution to women's empowerment.
Solutions for Youth Employment (S4YE) recently appointed her as a member of its Youth Advisory Group. In 2018, she was one of the panelists at Harvard University's African Development Conference discussing women's role in democracy and its influence on business in Africa. In the same year, she also published a book titled Accessing Grants for Startups.
Accessing Grants for Startups Book
Durosinmi-Etti published Accessing Grants for Startups: A guide for African Entrepreneurs book in June 2018 to connect African businesses with grantors. This came after realizing that Africa has many entrepreneurs with business ideas that can transform the continent. Nonetheless, many never get their ideas off the ground due to a lack of funding. Those who manage to start businesses encounter funding challenges as they strive to scale their businesses.
On the other hand, there are investors and grantors out there who are willing to fund businesses that have an economic, environmental, and social impact on society. But these funders are often unaware of these businesses. Thus, Accessing Grants for Startups showcases local and international funding opportunities for African entrepreneurs. These include business incubators and accelerators, fellowships, investors, and grantors who help businesses move to the next level.
Furthermore, the book guides entrepreneurs on how to apply for funding in a professional way to maximize the chances of getting funded. It also contains messages from successful entrepreneurs, success stories from groundbreakers, and real-life examples. The book offers valuable guidance to entrepreneurs in Africa looking to start and scale their businesses. Ife Durosinmi-Etti published this book to bring together all the funding opportunities she had shared on Instagram for months.
Motivation to Start a Fintech Company
A few months after she had published Accessing Grants for Startups book, she created an Instagram page called AGS Tribe. This was after realizing many people had started to follow her online. The page soon became a large community of women looking for funding opportunities. Speaking to TechCabal, Durosinmi-Etti explained,
"I just wanted to create a place where women could get access to opportunities, grants, and fellowships, … When people saw how much value we had to offer, they started following us, and discussions around these opportunities grew. It was at that point we knew that it was more than just an opportunity board, it was a community."
As the page amassed thousands in following, Ife Durosinmi-Etti made it her full-time job to manage the page and its community. Afterward, she moved her online community to Telegram and launched a paid platform to allow members to have access to opportunities seamlessly. A year after launching AGS Tribe, the platform had over 1500 paying members, with each paying $12 monthly or $120 a year.
Overcoming the challenges of scaling
By that time, Durosinmi-Etti had also introduced weekly capacity-building workshops that focused on various empowerment areas including finance, health, and investment. Then, scaling the platform proved to be a challenge. Her team found it difficult to coordinate conversations in the online community. She recalls,
"We had such a large number of people in one group. Logging off for hours could mean you'd return to see thousands of messages in the community. And because opportunities are shared between conversations, people would sometimes have to read through every single message to find what they want. It was imperative to find a solution."
The Nigerian entrepreneur also realized that not every woman would afford to pay the membership fee, yet she wanted to reach more women. Subsequently, she decided to launch Herconomy.
Herconomy Financial Services Company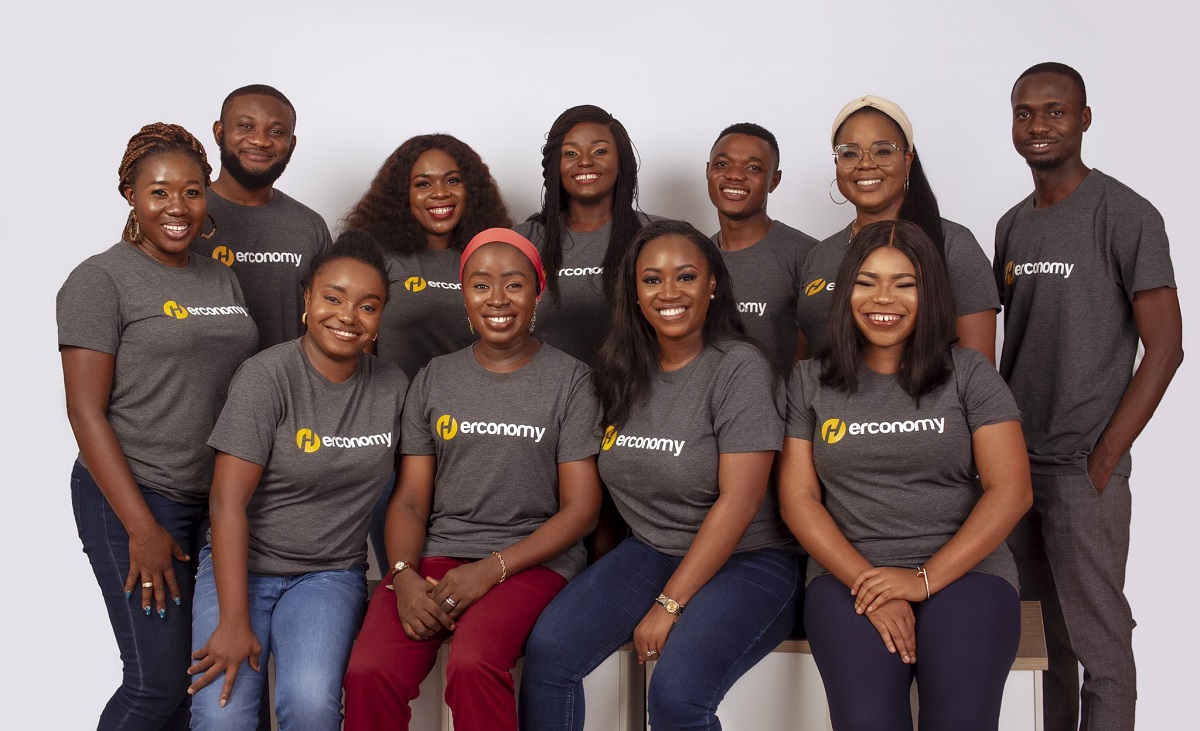 Herconomy is a women-based fintech company that focuses on empowering female entrepreneurs and professionals. It is Nigeria's first digital platform of women entrepreneurs that seeks to empower women, network them, and connect them to fellowships, grantors, investors, and job opportunities. It funds women-led businesses through its AGS Enterprise Challenge and AGS Impact Fund initiatives.
In addition, the company shares local and international funding opportunities that its members can benefit from. Herconomy has an app through which it facilitates its services to members. The fintech company is on a mission to not only offer financial services but also foster a community where female entrepreneurs can network and empower each other. Ife Durosinmi-Etti believes that empowering women will help to transform communities and promote economic growth in Nigeria and Africa at large.
Her company also provides capacity building for both entrepreneurs and career professionals. Herconomy aims to empower and nurture entrepreneurs and create strong leaders who will eventually create employment. According to Herconomy's CEO, doing this will help to reduce unemployment in Africa. While the platform is female-focused, it welcomes men who support women empowerment.
Herconomy Raised $600,000 in 24 Hours
After rebranding from AGS Tribe to Herconomy, Ife Durosinmi-Etti realized she needed to create a structure around her new startup. To do that, she needed funding. But her idea of building a community of women entrepreneurs never made sense to any of the investors she approached. Nonetheless, the CEO didn't give up on her idea and vision. Around that time, she was selected to join the Startup Bootcamp Accelerator program.
Little did she know that this selection was a game-changer. During this program, Durosinmi-Etti met advisors who helped her fine-tune Herconomy's business model. Then, she decided to post a message on Instagram asking for anyone interested in investing in Herconomy. Within 24 hours, she received pledges amounting to $5.7 million from 509 people, most of whom were from Herconomy's community.
But they decided to accept $600,000 because that's what her company needed to improve several areas of service delivery including upgrading their app and hiring an in-house tech team. To date, this fintech company has disbursed grants worth more than $70,000. Also, it has a team of 10 employees. The success that Ife Durosinmi-Etti has achieved so far has not come without challenges. Other than difficulties in securing funding, she recalls that finding the right tech talent was very challenging. The CEO says,
"Finding a woman in technology to be our Chief Technology Officer was a huge, huge challenge. There were a lot of things we didn't take into consideration while building our app because we didn't have a CTO."
5 Business Lessons from Ife Durosinmi-Etti
1. Believe in your idea
Soon after rebranding to Herconomy, Ife Durosinmi-Etti approached several investors for funding. But none of them believed in her idea of building a community of female entrepreneurs. Upon encountering such a disappointing experience, some people could have lost faith in their idea. However, Durosinmi-Etti chose to believe in hers. Eventually, she got more funding pledges than she wanted.
2. Never stop trying
The fear of failure keeps many people from trying new things and realizing their dreams. Durosinmi-Etti says that you will never know the potential of something if you don't try. In addition, you cannot excel in something that you have not tried. Also, many take a step back because they lack relevant skills. As a result, they lose many opportunities. But trying new things will expose you to new ideas that you could not have discovered if you didn't try.
3. Failure isn't the end of everything
According to Herconomy's CEO, failure is not uncommon among people who have succeeded in business. Many failed several times before achieving the success they have today. But some people have been victims of the misconception that failure means the end of everything. However, that is not true. Durosinmi-Etti recalls that the initial launch of a paid community platform failed to materialize after their new web platform crashed on the launch date. But this did not mean the end of her business or deter her from moving forward. That same evening, she moved AGS Tribe to Telegram.
4. Don't hesitate to seek advice
Advice is a great source of fresh ideas and support. You meet advisors by networking and through knowledge-sharing platforms. Also, attending events in your industry offers an opportunity to meet people who have already overcome the challenges you are facing. Thus, don't hesitate to ask for advice from people that are more experienced in your industry.
5. Never hire people that do not understand your vision
In order to direct all efforts towards achieving your vision, you need to work with people who share that vision. To do that, Durosinmi-Etti advises entrepreneurs to interview people thoroughly to identify those who understand and share their vision. Then, be open to new suggestions and opinions as these can help to fine-tune your products or business model.
Conclusion
Currently, Ife Durosinmi-Etti's fintech company has a community of more than 15,000 people with 20% being paying members. It intends to roll out a new savings feature that will enable members to earn higher interests on their savings with the company. Herconomy also aims to offer access to more financial products and opportunities to empower more women who have for years been underserved with funding and financial services.