Entrepreneur Spotlight: Yemisi Iranloye Abandoned The City To Live On A Farm. Here's Why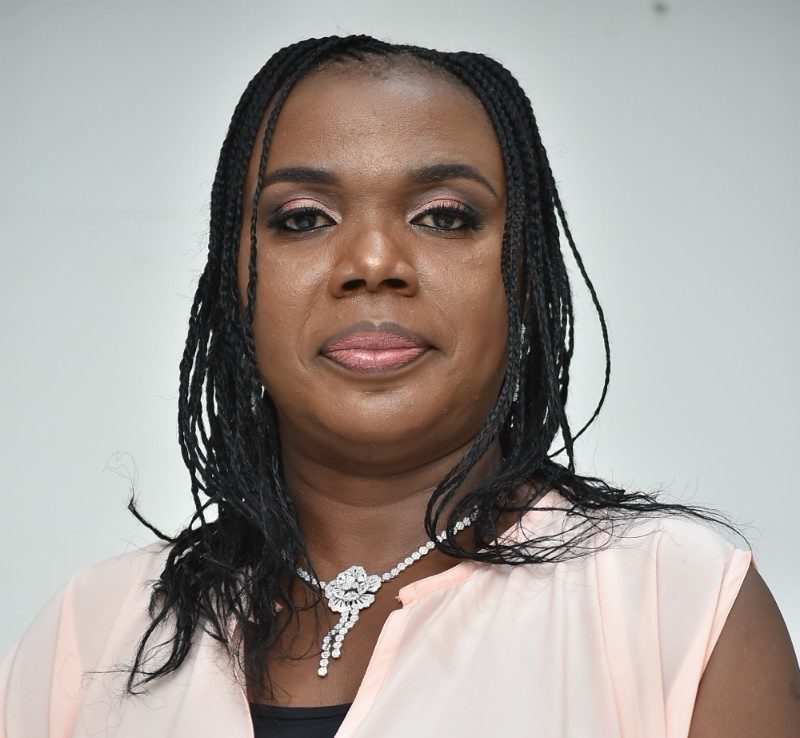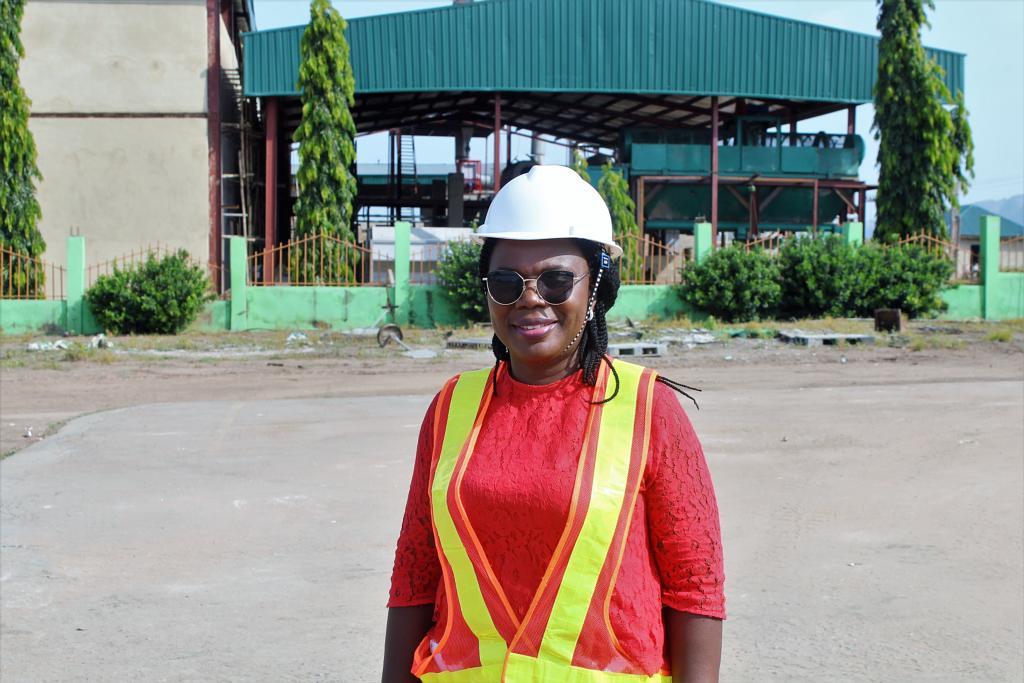 Like many Nigerian graduates, Yemisi Iranloye already had high hopes of a brighter future when she completed her first two degrees. However, things don't always end how we envisioned them from the start. Yemisi Iranloye is a definition of a focused African who carved her niche and stuck to it. Do you know she abandoned the city to live on a farm?
Why would any African do that when there is a massive rural to urban migration of people who want to taste basic social amenities? In the subsequent paragraphs, we will tell you why Yemisi Iranloye took that decision and how it has impacted her life and career ever since.
Yemisi Iranloye's Academic Life
Although Yemisi's family had financial challenges while she was growing up, she endeavored to earn her BSc in Biochemistry from the Federal University of Technology, Minna in 1997. Subsequently, she completed her MSc in Biochemistry and Nutrition at the University of Ibadan in 2000.
ALSO READ: Entrepreneur Spotlight: Microfuse Stick By Ugandan Engineers Is The Future Of Computer
During this period, she was already an entrepreneur, formulating food for diabetic patients using wheat, and making natural drinks. Less than a year after she graduated, she joined the team at Ekha Agro Processing Ltd, a company based in Lagos that produces glucose syrup using cassava. She held the position of Chief Operating Officer there.
Yemisi Iranloye's Early Career Life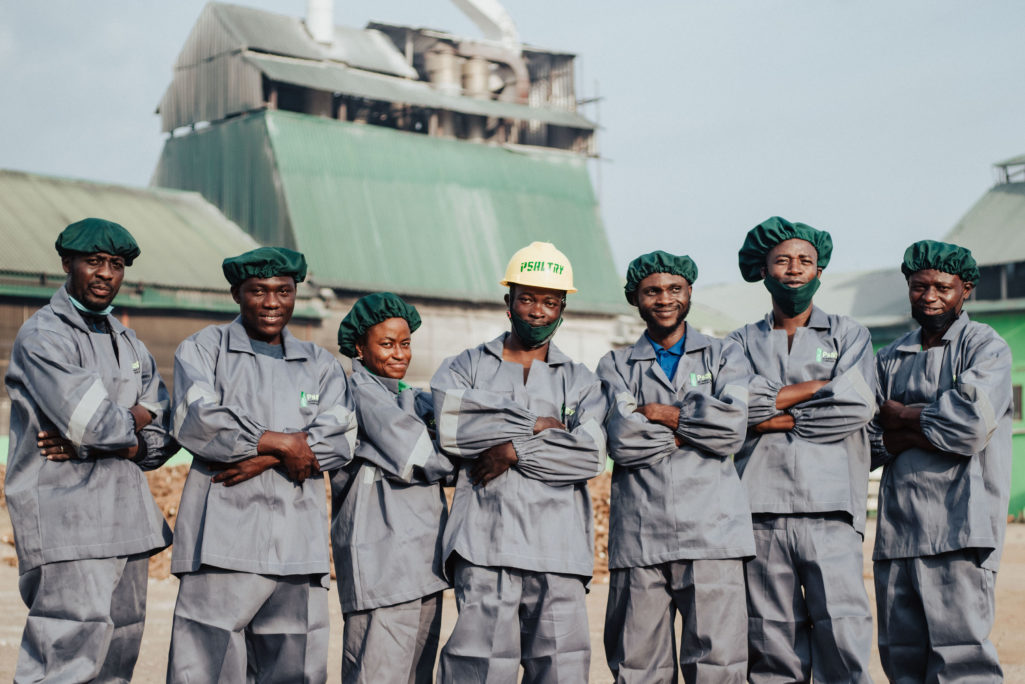 Yemisi Iranloye understands the importance of experience and perseverance. She knew what she wanted and strived to get the necessary knowledge. She worked at Ekha Agro Processing Limited for 10 years. It was during her time there that she fell in love with cassava.
After leaving Ekha Agro, she purchased a large acre of land in Ado Awaiye, a community 112km away from Ibadan, Africa's third-largest city, and established her cassava processing company named Psaltry International.
With personal savings from marketing her farm produce, she relocated to her farm in Oyo, built a small house, and established Psaltry International alongside six other staff members. They cultivated the land and were able to work with smallholder farmers in the community.
ALSO READ: Entrepreneur Spotlight: Temitope Mayegun Has Discovered The Secret To Success. Guess What It Is
Creating value in her community
At the time,  she did not have a full grasp of what she would be doing with the real estate but found her answer when she identified the pains of local farmers who supplied raw cassava to her company.
Then, the farmers used to transport their cassava to distant cities like Lagos and Akure for processing. Unfortunately, they faced frequent product degradation due to poor roads, outdated trucks, and the time gap between harvesting and sales.
Shortly after Yemisi and her 6-person team started operations, her company was able to engage these local farmers on possible improvements to their ways of farming and introduce them to farming for industrial purposes. Today, the company that started with a few farmers has blown into a large-scale cassava processing business that has multinational brands as clients such as Nestlé, Unilever, Nigerian Breweries, and Promasidor.
What Psaltry International Does
When Yemisi Iranloye conceived the idea of Psaltry International, it was in response to market demand for high-quality cassava products among Nigerian manufacturing industries. This demand continues to grow specifically because of fluctuations in foreign exchange rates and scarcity of imported grains, which makes locally sourced and readily grown produce like cassava more cost-effective.
Psaltry International specializes in the production and processing of cassava in Nigeria. Among its derived products are food-grade starch, high-quality cassava flour, and sorbitol, a natural sweetener gotten from cassava. The company grows the cassava tubers themselves and also buys from local farmers.
In the food industry, food-grade starch has over 300 applications. Beverage companies have a high demand for it to produce seasoning, noodles, and pastries. On the other hand, companies use sorbitol for the production of toothpaste, drugs, and high-end drinks because it is a healthier sweetener.
ALSO READ: Entrepreneur Spotlight: The Real Reason Marvellous Nyongoro, Founded The Housing Hub
Psaltry International produces up to 35, 000 tons of starch, cassava flour, sorbitol, and glucose each year and operates a network of over 6, 000 local farmers. Today, Psaltry is a large-scale indigenous company with over 300 staff members, 8, 000 hectares of land, and about $20 million in assets. 
The contribution of Psaltry to food sustainability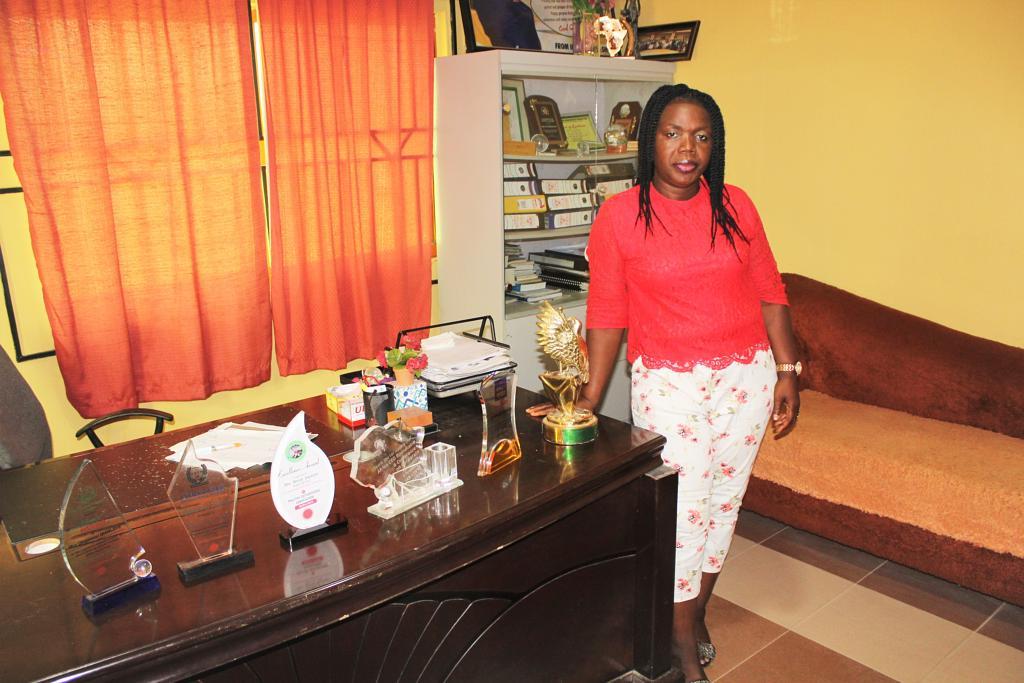 Psaltry International boosts the efficiency of smallholder suppliers and also focuses on strengthening the capacity of its employees. They have been consistent with this since the start of operations. For instance, the company hosts an annual staff training seminar in partnership with the Nigerian Breweries Training School at Ibadan under the Dutch-funded 2Scale Programme.
This program helps to improve the cassava value chain and ensure a steady supply within the country. Through the partnership, they train Psaltry out-grower farmers to improve the quality and output of cassava. They also enjoy access to technical training from Sino-Food Machinery, which according to Yemisi Iyanloye, has made it possible for many of Psaltry's staff members to execute house maintenance to reduce technical breakdowns.
ALSO READ: Entrepreneur Spotlight: Is Rashid Abdalla And Lulu Hassan The Most Successful Media Couple?
At the management level, Psaltry staff also get strategic training from Stanford Institute for Innovation in Developing Economies Seed Coaches. Directly and indirectly, Psaltry International is helping to ensure food sustainability in Nigeria.
5 lessons from Yemisi Iranloye's entrepreneurial spirit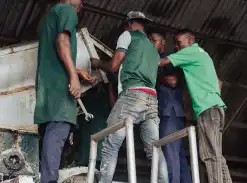 Yemisi Iyanloye represents what African businesswomen should be. She is a perfect paradigm for aspiring entrepreneurs on the continent. She also doubles as a good example for serious farmers that need encouragement to do more. Here are some of the lessons we can learn from her entrepreneurial spirit.
#1. Start small, aim high, and take advantage of opportunities
Yemisi Iyanloye always sees opportunities where others see risk and failure. In an atmosphere of difficulty, people know her as someone who takes great risks in a highly risky environment. Consequently, Yemisi who started with six employees has built a large-scale business of over 300 employees.
Don't be scared of starting. Start small, aim high, be consistent, lookout for opportunities, and tap into them. That first step is usually the hardest.
#2. Be open-minded to problems with the hope of creating solutions
The core of Yemisi's business idea changed when she saw a problem in how farmers sold their produce. She took up the challenge and created a solution to the problem. The energetic entrepreneur also networked and collaborated with farmers. From there, she built a business worth billions of naira.
#3. Strive to do better
One problem that many African entrepreneurs have is that they want to start at 100 percent. Once you have all you need to kick off, go ahead. Then, follow through with the processes. Learn, and strive to do better.
One amazing thing about Yemisi is that she's not resting on her oars regardless of the fact that she has built a business empire. She is constantly training her team and seeking ways to expand production limits.
ALSO READ: Entrepreneur Spotlight: Mogau Seshoene Is Preserving African Tradition By Teaching People How To Make Local Meals
#4. Follow your dream
Yemisi was doing well as a paid staff but she always had the dream of becoming someone better. Thus, she had to quit her position, leave the city and move to a farm in a rural setting. Our success in life often boils down to an insane move.
Find yours today and make that bold, scary decision today. It may change your life for the better.
#5. Never stop learning
One of the consistent habits of successful people is their desire to learn new things. Yemisi is not an exception. She continually pushes her team and the farmers she works with to learn new ways of doing things. Continue to learn even after taking your first step. The moment you stop learning, you stop growing.
Conclusion
Yemisi Iranloye is the definition of an amazon. She ventured into a male-dominated industry and has built one of the largest, strongest, and most-reckoned-with empires in the industry. While many are lured and charmed by the attractiveness of cities, Yemisi decided to mine for gold in the rural setting.
She is a woman to emulate and a source of encouragement for young budding entrepreneurs. Have you used cassava flour from Psaltry International before? Share your experience with us in the comment box below.
Join African Vibes Community for more positive African news, exciting tips, and discussions.