Nigerian Government Makes An Unprecedented Move To Support It's Youth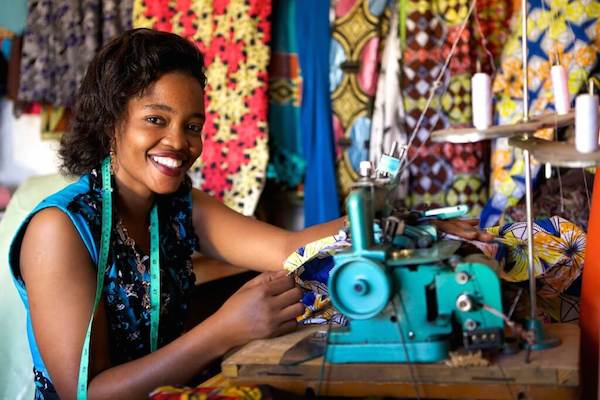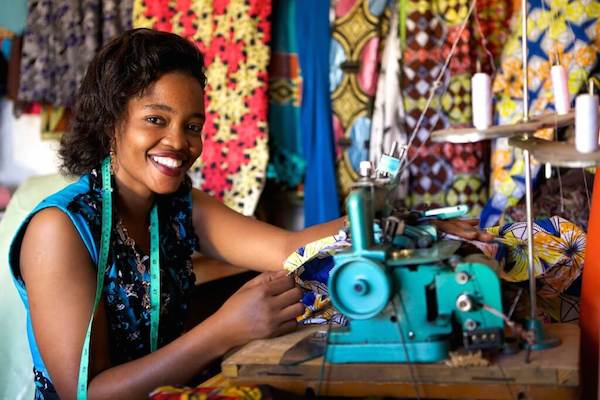 Africa is a youthful continent. In Nigeria, for example, 50% of the population is made up of people aged between 15 and 34. To maximize their potentials, the government has to more to boost education and create jobs. African youth are blessed with talents and abilities that can change the economic woes of the continent. However, they need all the necessary support. The Nigeria Youth Investment Fund may just be the solution.
Youth Unemployment in Nigeria
Figures from the International Labor Organization (ILO), estimate that 14.2 percent of the youth in Nigeria are unemployed. Joshua Meribole states in his article '7 Facts About Nigerian Youth Unemployment' that high unemployment rates are partly due to:
Rural-urban migration has led to a population explosion in the cities. The formal sector does not have enough jobs to offer job seekers.
A large percentage of the unemployed youth did not complete their education. Therefore, they lack the necessary skills to compete.
Also, it is almost impossible for the government to create jobs for all Nigerian youths due to the country's large population. Consequently, the best shot at survival for a young person is to venture into self-employment.
What Challenges do Youth Entrepreneurs face in Africa?
Over a million applications have already been received since the 75 billion Naira Nigeria Youth Investment Fund (NYIF) Portal went live on Oct 12, 2020. This Fund will invest in the innovative ideas, skills and talents of young Nigerians: https://t.co/VBBcMyDsXo#NationalYouthDay pic.twitter.com/ot309rHgSC

— Muhammadu Buhari (@MBuhari) November 1, 2020
Entrepreneurship may seem like the only way to escape poverty in Africa. However, it is never a smooth ride. Inasmuch as entrepreneurship offers a solution to unemployment, it is difficult to succeed without ample support. In Africa, entrepreneurs face myriads of challenges as highlighted below.
Most African youth venturing into self-employment do not have access to business support programs that offer mentorship.
Due to lack of collateral, they have no access to finance
A large number of them run their businesses from home and on the street. Hence it is difficult for them to access online business platforms.
Maria Immanuel in her article Youth Entrepreneurship in Africa: A beacon of hope for the continent said,
''Most youth entrepreneurs don't make it beyond registering a small business because the process is cumbersome and costly. As an unintended consequence, most youth startups operate in the black market and this hinders their sustainability because, without a properly registered company, it becomes difficult to benefit from policy interventions such as incentives and other support programs.''
How Nigeria Youth Investment Fund will lend support to Entrepreneurs
The Federal Ministry of Youth and Sports Development launched the Nigeria Youth Investment Fund in October 2020, to address youth unemployment. The fund aims to support youth entrepreneurs aged between 18-35 to grow their businesses. Over time, they should be able to provide employment for other youths. In other words, the government is relying on a public-private partnership to solve the unemployment crisis in the country.
A total of 75 billion naira (approx. $195 million) has been set aside and will be disbursed between 2020 and 2023. In addition to financial support, the youth will have access to training in business management. In fact, entrepreneurship training is compulsory for all applicants. Successful applicants will be awarded loans of between N250,000 and N50,000,000. The loan period is 5 years at an interest rate of 5 percent per annum. Loans will be offered free of collateral, and the projected goal is to create 500,000 jobs during this period.
Applications are welcome from both groups and individuals who meet the stringent requirements. These include proof of existing registered business, a training certificate, notarized guarantor forms, and Bank Verification Number. The application process is through the NYIF portal. Successful candidates are already receiving an admission letter. 
https://twitter.com/NYIF_NGR/status/1325318093271412736
Reactions Trailing the Nigeria Youth Investment Fund
Since the NYIF Portal went live on 12th October, over a million applications have been received. However, a lot of young Nigerians are skeptical about the program. This is due to the prevalent corruption in the country. Also, there has been gross misappropriation of funds in past similar projects. However, no one ever gets convicted or jailed. 
NIGERIA'S TEA PARTY LEGISLATIVE SYSTEM:The Ministers Does The Biddings,Spend The Funds Without Transparency & The Senate Looks The Other Way.#13.5b Homegrown School Feeding Programme During Lockdown.#75b Survival Fund Sustainability Plan & New #75b Youth Investment Fund.

— Chukwuemeka Edozie (@EdozieOkonkwo) November 8, 2020
Everything in Nigeria now is #75billion.
75b for youth investment fund, 75b for Survival fund.
Nigeria in auto cruise.

— Tom Wisdom (@OfficialTomCity) November 9, 2020
You people should finish one scheme at a time. You can't be launching schemes/programs everyday without even finishing one. Haba.
All this are waste of resources.
Today Survival Fund,
Tomorrow Nigeria Youth Investment fund, next tomorrow fed. Covid 19 palliative fund and now…

— Legyblaq. (@FredrickDanlami) November 10, 2020
For the first time in the history of Nigeria,the FEC approved the establishment of the N75 billion Nigerian Youth Investment Fund (NYIF).This fund must be used to help our youths to fund their ideas, innovations & also support their enterprise only,no embezzlement of fund please!

— DELE JACKSOLOMON MEJ (@DeleMejabi) November 9, 2020
All the social media influencers who tell you what this govt is not doing will never tell you what the govt is doing. They will never post the opportunities this government has created for youths development. That's because they don't truly care about you.

— Precious Obin (@PreObin) November 15, 2020
@FinMinNigeria @MBuhari @cenbank Buhari is 76years old, OSINBAJO in 63 and many other old office holders in this government yet you restrict people above 35years from applying for the Nigeria Youth Investment Fund.. Wicked people.. @ProfOsinbajo.

— obodo princewill (@newboy_prinso) November 12, 2020
Regardless of the divergent opinions, the establishment of the Nigeria Youth Investment Fund is a step in the right direction. Youth entrepreneurship is key for poverty eradication and economical progress. The resulting businesses will provide livelihoods for the business owners and their employees. Other African governments need to follow the lead and initiate schemes that will provide funding and support to young entrepreneurs.