Ultimate Guide To Investing In Real Estate In Kenya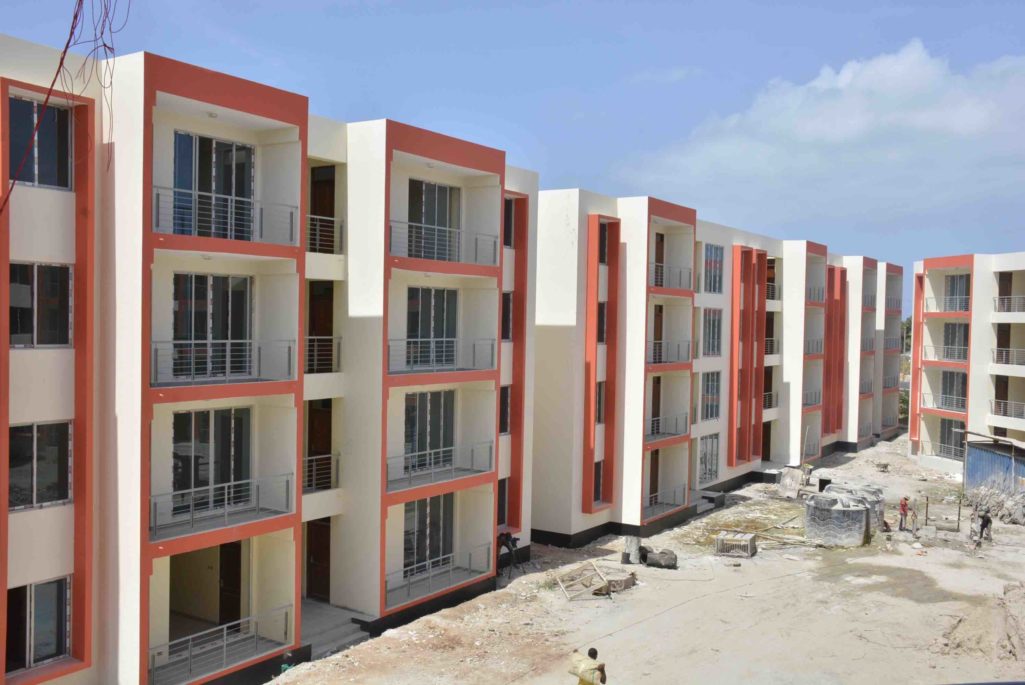 The last decade was a defining one for real estate in Kenya. Within this period, the industry has experienced massive growth. This growth is evident from the sector's huge contribution to the country's GDP over the years. 
Between 2013 and 2014, the annual GDP grew from 3.8% to 5%. At that time, the current and outgoing government accelerated this growth by implementing reforms that improved the ease of doing business in Kenya. Also, the affordable housing plan attracted more real estate investors, thereby growing real estate's economic output.
While the COVID-19 pandemic halted this growth, the industry is experiencing optimistic projections again. In the first quarter of 2021, real estate contributed 525.7 billion Kenyan shillings (4.4 billion USD) to the GDP. Furthermore, the real estate industry in Kenya grew by 5.2% by the third quarter of 2021.
ALSO READ: Real Estate In Africa: See Countries With Free And Restricted Market
The current status of Kenya's real estate sector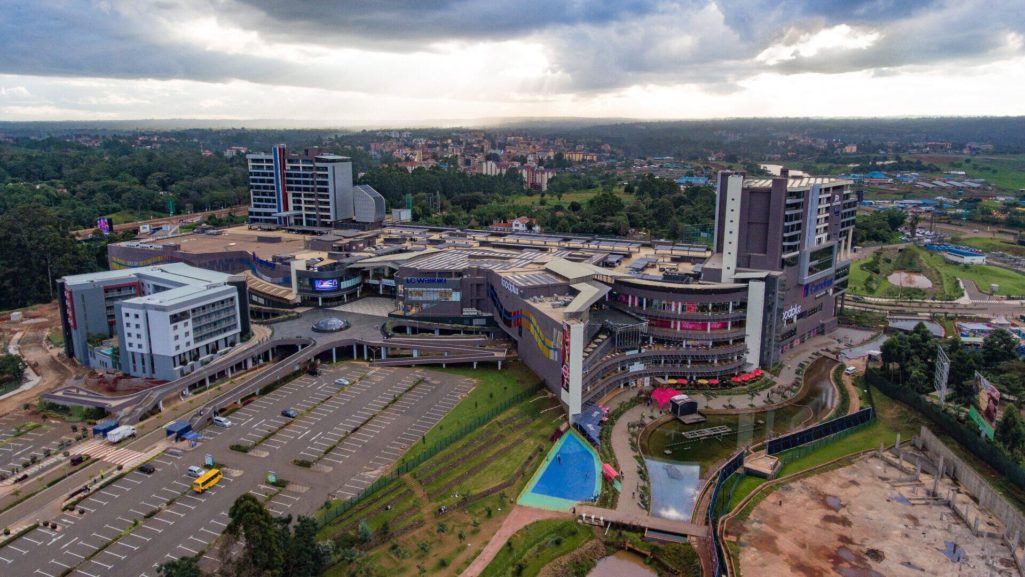 However young, the real estate industry in Kenya is vibrant. Substantial growth tendencies in this sector can be traced to the 2000s. At that time, there was a high demand for property. This demand attracted real estate investors who shaped the industry into what it is today.
Urbanization was another cause of the increased demand for real estate. Particularly, the need for commercial spaces such as office buildings invited commercial real estate developers. This includes foreign real estate investors like Actis, who owns Garden City Mall. 
Industrial real estate in Kenya is also on an upward growth trend. For instance, mixed-use real estate like Tatu City, Garden City business park, Mwale Medical and Technology City, and Konza Technopolis are leading industrial real estate development in Kenya.
The 2019 census showed that 68% of Kenyans live in rural settings. Most of these Kenyans live in multi-family dwellings. The remaining percentage live in rental apartments, single-family set-ups, condos, and other habitats. Residential living set-ups are mostly seen in urban areas like Nairobi, Nakuru, Kisumu, and Eldoret.
How much is real estate in Kenya worth?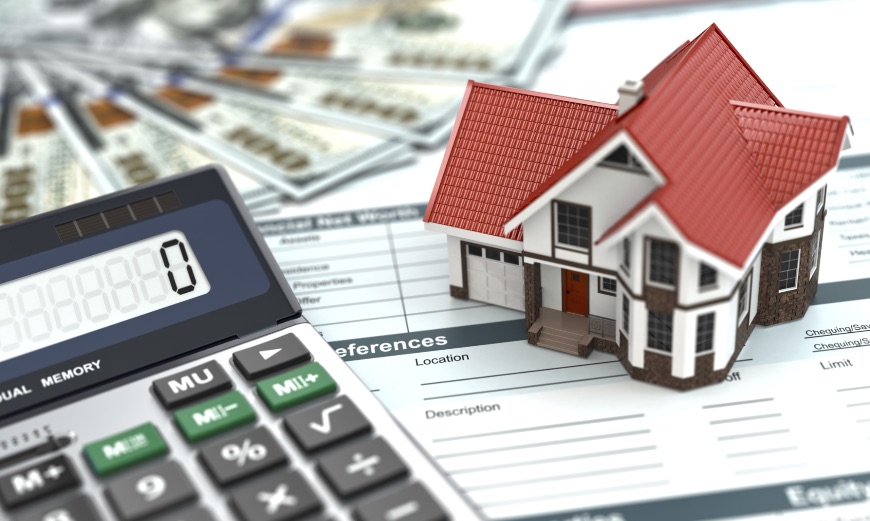 The demand and supply forces in Kenya influence its real estate market. In particular, there is a lot of supply shortage for residential buildings in Kenya. It's reported that for every 250,000 housing demanded, only 50,000 are supplied. This deficit forces prices to shoot up as the struggle for the available houses increase.
Furthermore, the real estate market in Kenya is tied to the country's economy. Since Kenya has a market-based economy where prices are influenced by demand and supply, the cost of different real estate assets fluctuates over time.
For instance, due to increased mortgage credit constraints, the demand for residential housing has reduced significantly. Nonetheless, the supply of property is still high.
Most investors benchmark real estate in Kenya by looking at the most marketable residential estates in Nairobi. This includes Runda, Karen, Westlands, and Old Muthaiga. Investors considering buying property in Nairobi should always pay attention to the economy. 
Whenever there is double-digit inflation, investors should expect to pay more. This is because inflation will most likely lead to an increase in the cost of building materials. In other words, the cost of real estate property in Kenya is affected by inflation. 
The deficit in housing supply has created demand-pull inflation in the economy. Similarly, cost-pull inflation seen in the increase of building materials is set to increase the property price. These are some of the economic factors investors should consider.
On the positive side, the property returns are expected to increase even with the prevailing conditions. This is according to the 2022 Q2 property index report by HassConsult. 
Is real estate in Kenya profitable?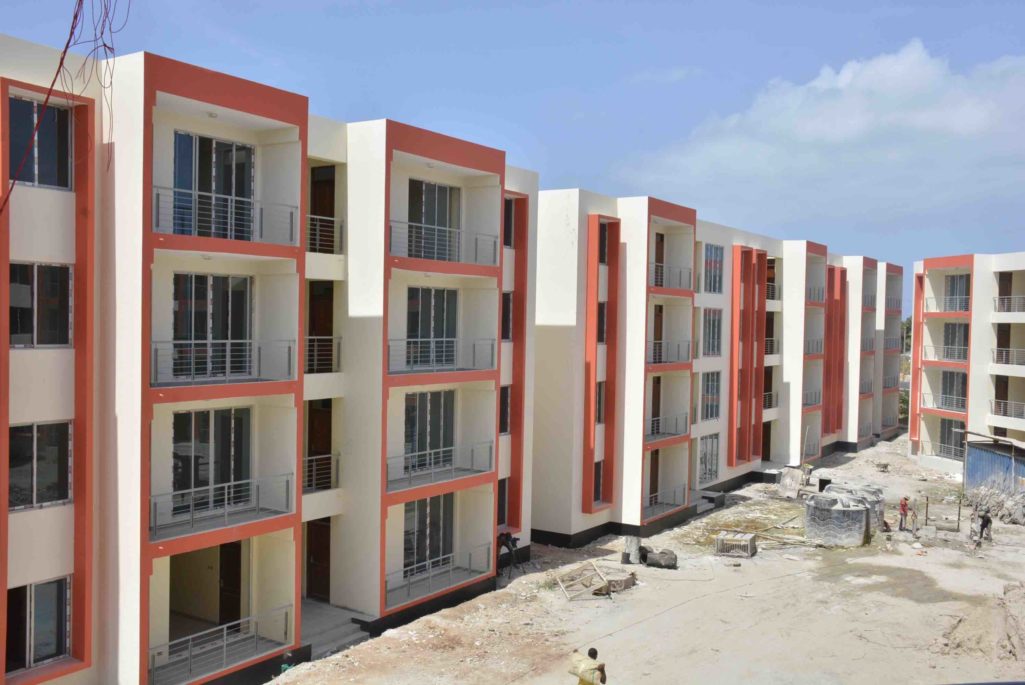 Kenya is not immune to the challenges of real estate businesses worldwide. Yet, most businesses are profitable due to recent reforms fostering real estate investment in the country. Notable among these reforms is the speedy processing of title deeds which has made land a profitable asset in Kenya.
Investing in real estate pays relatively well in Kenya. Agents, property managers, and other professionals in the industry make a fortune. On average, realtors make between Ksh 275,000 (2300 USD) and Ksh 600,000 (5000 USD) per year. 
These figures are based on salary ranges submitted by several realtors. However, prices will vary based on skill level and job responsibilities. 
How much do I invest in real estate in Kenya?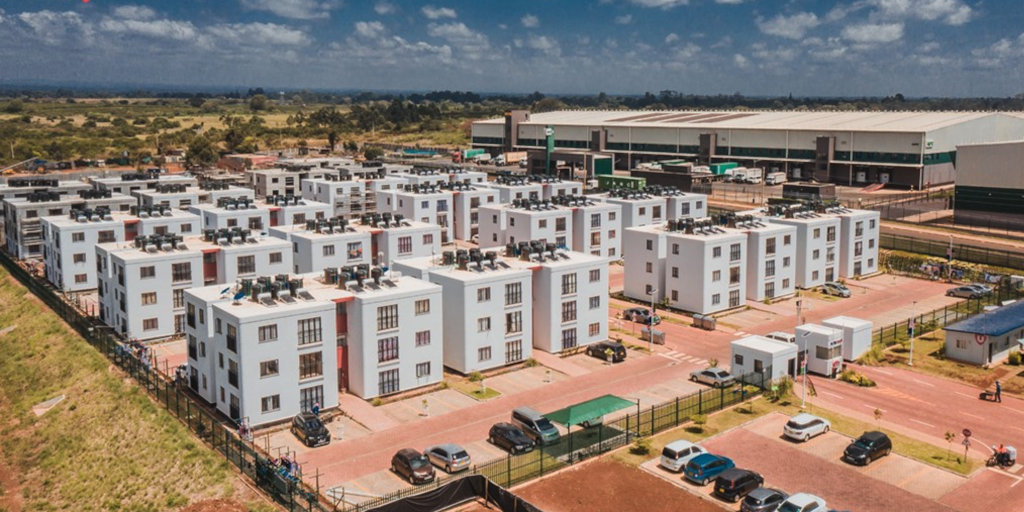 Investors looking to venture into real estate in Kenya should be wary of the market forces influencing the business. Developers, in particular, should conduct comprehensive market research beforehand. Equally, brokers should work closely with appraisers to ensure they get value for their investment.
With roughly Ksh 20 million (168,100 USD), you can invest in property development in most urbanized areas in Kenya. This amount includes purchasing raw land, planning, building, and other costs associated with real estate development. 
Step-By-Step Guide On How To Invest In Kenya's Real Estate
The following are the necessary steps interested real estate investors should take when planning to invest in Kenya.
Step 1: Decide on what to invest in
Deciding on whether to buy vacant land, develop the property, or invest in equities (e.g., REITs) is vital for success in real estate. This is the first step toward investing in real estate in Kenya. Furthermore, the decision-making process in this step will help an investor learn a lot about the industry in Kenya.
Basic amenities increase the value of a property over time. Proximity to social amenities, good infrastructure, and security also should be considered when scouting for property in Kenya. Of course, factors to consider will vary based on the type of property you want to invest in.
ALSO READ: 10 Best Places To Buy Land In Ghana
Step 2: Choose the right location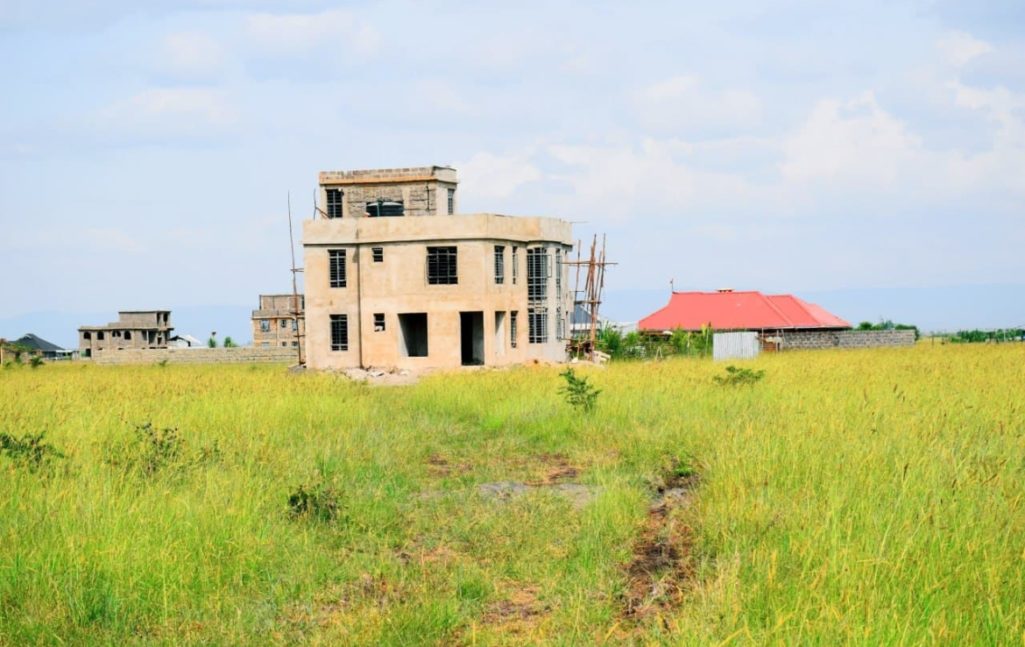 Location matters a lot in Kenya's real estate market. Investors should consider investing in urbanized, developing, and areas showing potential growth over time. Good infrastructure helps identify these areas.
Location is also influenced by the property type you want to buy. For setting up commercial real estate, urban areas perform best since there are likely to gain traction fast. Similarly, residential real estate, especially luxurious properties, performs best in serene suburbs neighboring cities like Nairobi and Kisumu.
Step 3: Perform necessary background checks 
It's easy to fall prey to real estate scams in Kenya. Issues like fake listings, rip-offs, and fraud are common. Smart investors can bypass these by conducting in-depth checks when dealing with realtors. This step also involves working with legal and insurance personnel to protect you from the eventualities of scams.
Step 4: Understand regulations for real estate in Kenya
Property in Kenya has multiple regulations that dictate ownership, utilization, and distribution. Real estate investors are expected to adhere to these regulations in a bid to steer clear of illegalities. Thus, investors should look for tax clauses (e.g., Capital Gain Tax and withholding tax), Land Control Act, and Sectional Properties Act.
Step 5: Acquire legally binding documents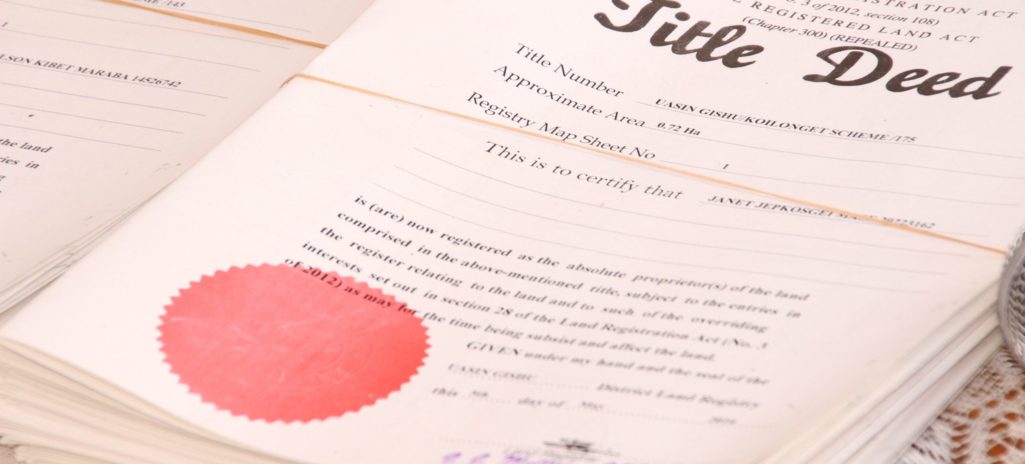 Some essential documents in Kenya in real estate are sale agreements, title deeds, tax paperwork, and payment transactions. These documents come in handy in case of legal disputes. Documents will vary depending on the type of real estate. Your realtor is at liberty to provide these documents.
Step 6: Making payments and rights transfer
After verifying the legitimacy of the documents, you can proceed to make payments as agreed. In most cases, sellers allow for multiple payment options. These include instalments, wire transfers, mortgages, and other applicable methods. Always make payments after you are satisfied with the property.
For many reasons, most property rights in Kenya are transferred in the presence of a legal representative or a conveyancer. The process of transferring title deeds in Kenya starts at the commissioner for lands office. The process is long but can take less time depending on your proactiveness.
Transferring rights on other properties is more straightforward than for land. You will need to verify the legitimacy of documents such as disclosure statements, purchase agreements, and sale agreements. Most of these documents apply mostly to commercial real estate in Kenya.
Step 7: Find the ideal property insurer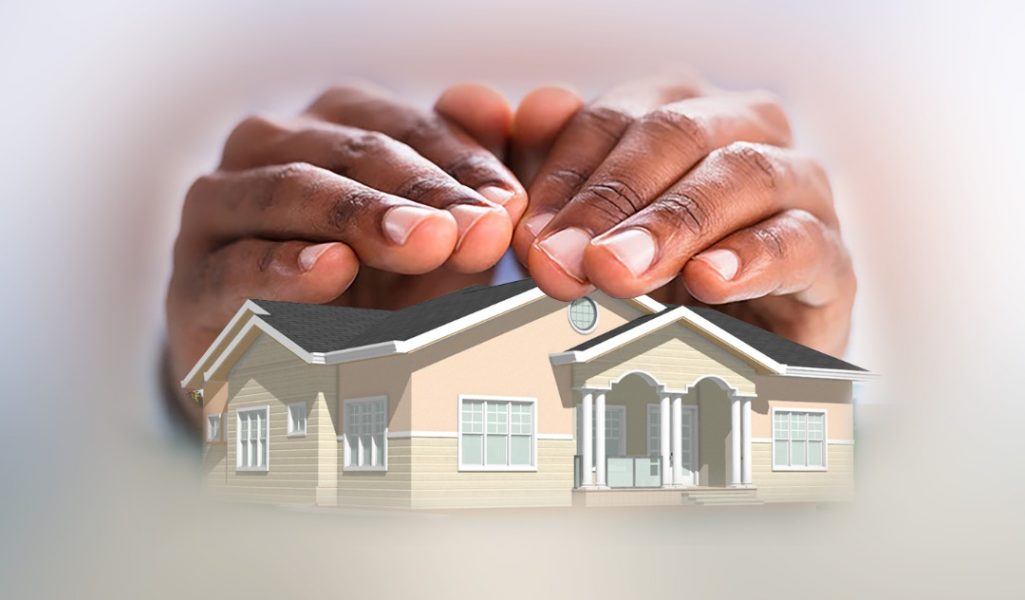 Property insurance policies in Kenya cover a wide range of risks. Some common examples are burglary, fire, consequential loss, and custom policies. Of course, this depends on the type of property you seek to insure. The ideal insurer should be industry-specific, mandated, and affordable, among others.
Bottom Line
Real estate in Kenya has attracted forward-looking investors—both local and foreign. The industry's upward trend promises a brighter future in the coming decades. Thanks to the participation of private and public sectors, the industry has become more mainstream.
The real estate in Kenya is ripe for investment and will remain so until the housing deficit reduces. Fortunately, many real estate businesses are emerging, thereby creating a healthy ecosystem for investors. 
Nevertheless, the government has its part to play. The government has to enact more policies that will encourage investors. Inasmuch as investors are always keen on making a profit, their participation in Kenya's real estate is helping to provide affordable homes to the millions of homeless Kenyans.