BBC's Priscilla Ng'ethe Is Our Afronista Of The Week!
She's beautiful, intelligent, and outgoing. Priscilla Ng'ethe, currently a Broadcast Journalist with BBC is our Afronista of the week. She is from Kenya and was raised in the UK. She currently resides in Nairobi.
Ng'ethe is also a podcaster and is part of the ItsNotJustTaxes&Death duo. They have regular, unique conversations focusing on lifestyle and relationships.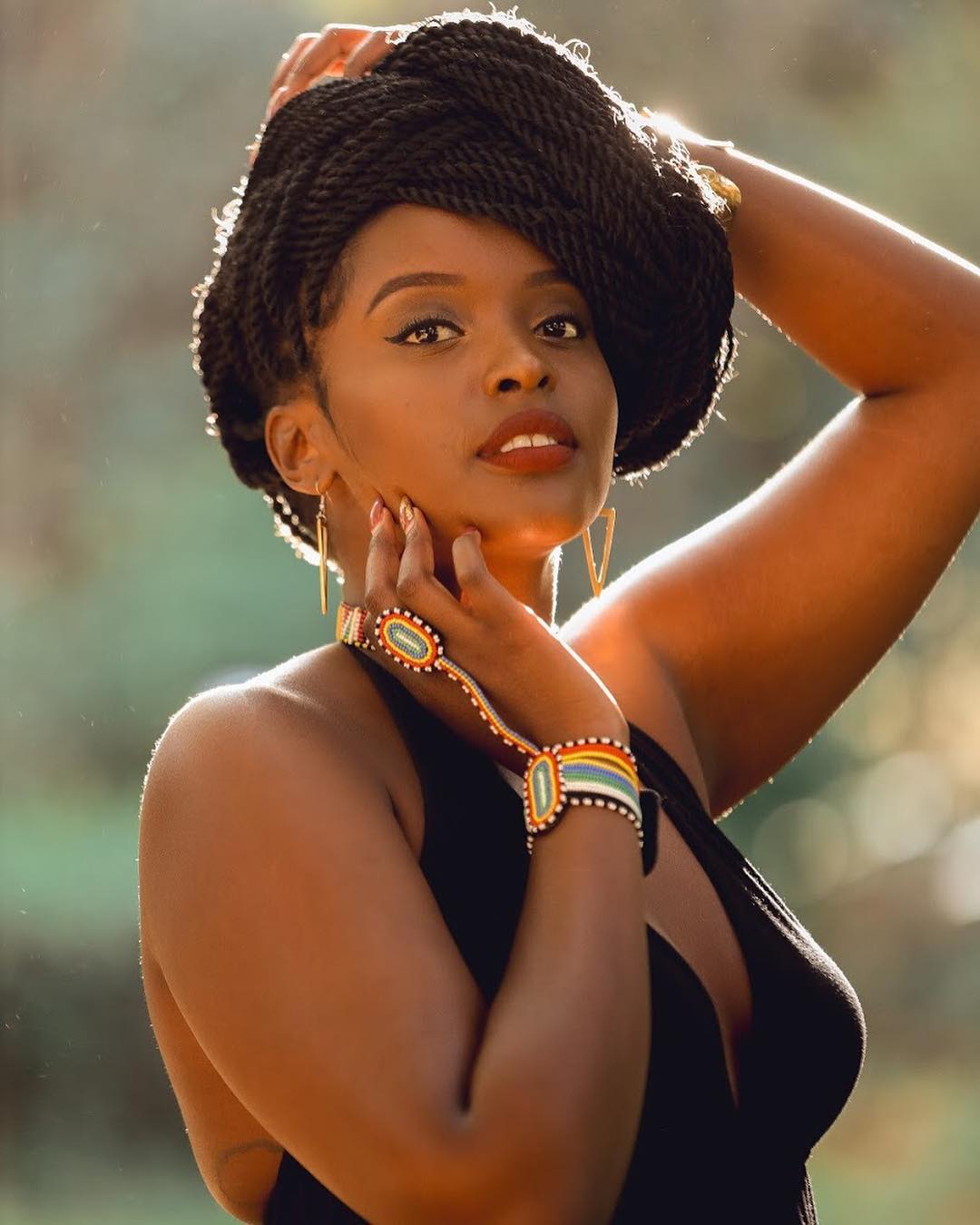 Getting To Know Priscilla Ng'ethe
Who's your favorite artist?
Right now I'm really feeling an underground soul artist called Raveena
What's your favorite movie?
Gone Girl has been an all-time favorite because I love psychological thrillers and crime films.
What African country will you like to visit?
I'd really like to visit Mauritius. Once the world recovers from COVID-19 that will be my next holiday.
About Her style
Ng'ethe often goes for bright colors, minimal makeup, and subtly sexy. She is a keen supporter of #MadeInKenya
Who is your style icon?
Rihanna is my style icon. She channels femininity, masculinity, and sex appeal through her wardrobe. I wish I was as daring as her!
How would you describe your style?
I would describe my style as a mixed bag! I really dress based on how I feel or how I WANT to feel on a particular day. Some days I'm in skinny jeans and a baggy jumper with my favorite Nikes on and then other days I can be in a bralette, palazzo pants with some killer heels. Honestly, it depends on what kind of energy I want to channel on the day.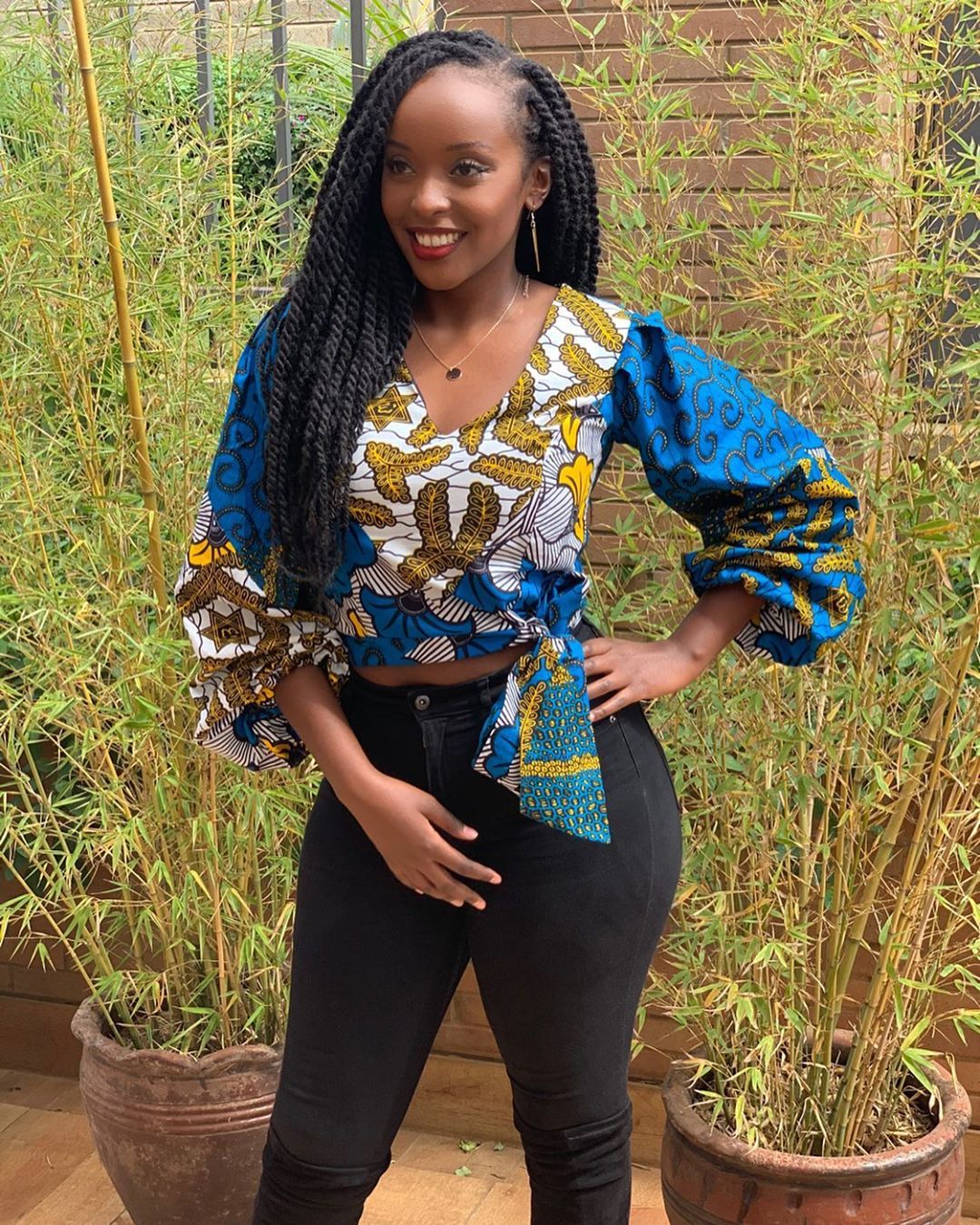 Who is your favorite Afrocentric designer?
I love Grass-Fields, they have amazing Afrocentric pieces for women of all shapes and sizes. Also, a variety of styles depending on what you are comfortable with.
What is your favorite accessory?
My favorite accessory is definitely a good neckpiece. I have a pretty long neck, so I like to wear chockers or layered chains.
https://www.instagram.com/p/B5KeGdIgsFV/?utm_source=ig_web_copy_link
What is your favorite perfume?
Elie Saab! Huge fan of the collections 
Your top 3 style tips?
1. Dress to how you want to feel.
2. Don't be afraid to show some skin no matter what shape or size you are.
3. Always be confident even if it's in your gym wear!
Her Style Spotlight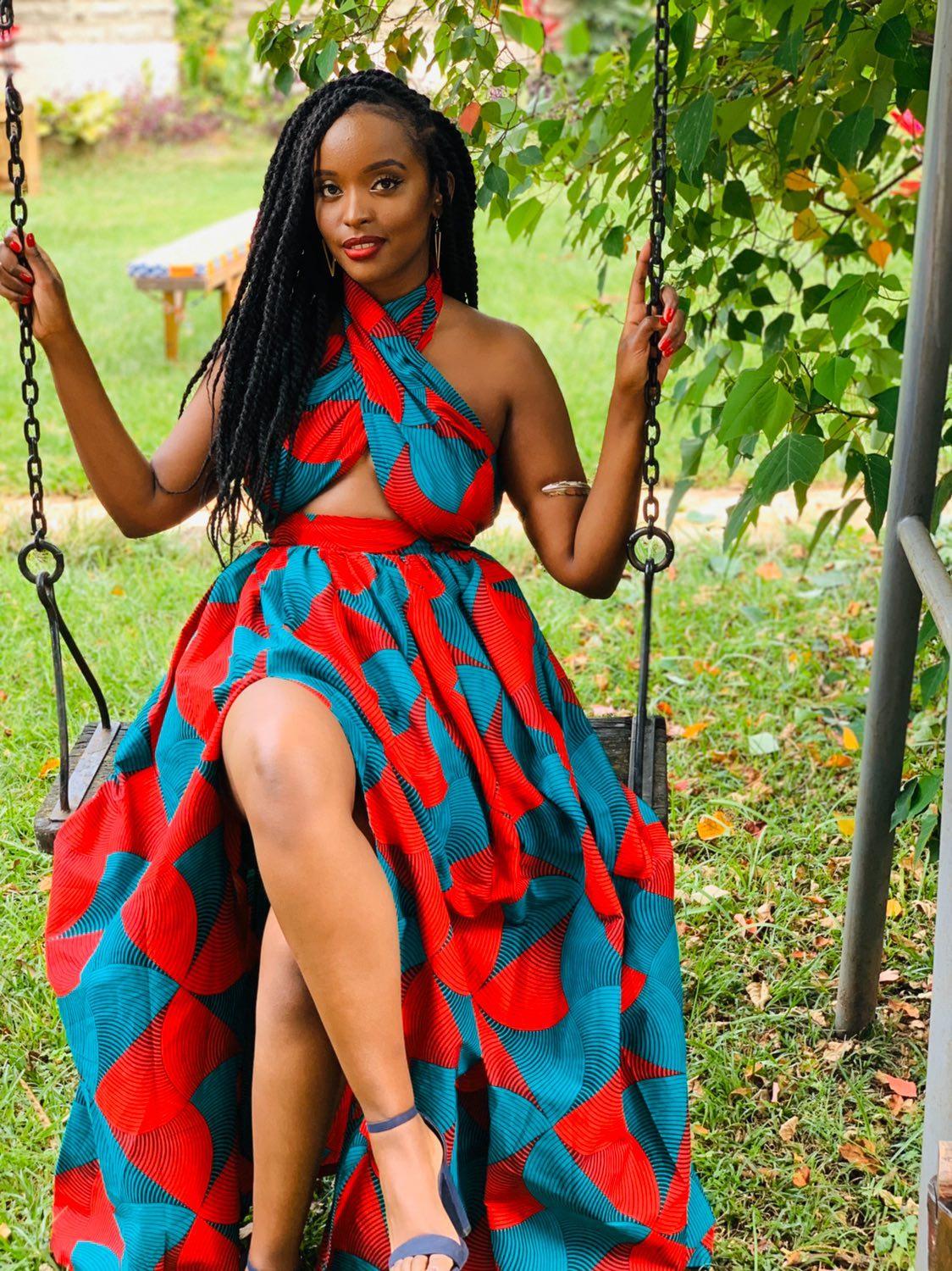 What event is this style for?
I wore this outfit at a classical music event at an exclusive member's club in Nairobi called Prime Circle.
Who designed the outfit for this occasion?
On this occasion, I wore an African print maxi skirt and crop top custom made by FinTan Fashion House in Nairobi.
What shoes did you wear?
I wore a pair of navy-blue chunky heels from New Look London.
What bag or purse did you carry?
I had a snake print Michael Kors pouch.
What type of makeup did you wear?
A cat eye with red lips.
There you have it, a sneak peek into the life and style of Priscilla Ng'ethe.