African Startups Are Attracting Funding That Defies All Projections. See Why
The African startup ecosystem is quite unique. As a developing continent, most startups are eager to solve major societal setbacks, such as access to financing, sustainable agriculture, and poor education. 
These problems are responsible for social and economic stagnation in most African countries. A society that is devoid of strong socio-economic pillars often faces several challenges. Most of the developed continents have systems that promote advancement in these areas. 
The Agenda 2063: The Africa We Want is a blueprint set aside that, if judiciously executed, will lead to Africa's transformation in different spheres. Achieving that starts with rethinking solutions to Africa's key obstacles.
ALSO READ: Google Is Offering Equity-Free Funding To 50 African Startups. See Why…
Given the need for innovative solutions to these issues, several African startups have attracted huge backing from venture capitalists, angel investors, and equity firms. This is part of the reason for the spike of startups in Fintech, EdTech, and HealthTech in most African nations.
Since 2015, the number of African startups securing funding has grown by 351.2%. According to the World Economic Forum, that growth was nearly six times above the global average. Also, the average deal sizes doubled in that period. African startups had raised $3.1 billion by the end of H1 2022.
In the same period, developed regions like Asia and the US recorded declines in venture funding. Conversely, Africa recorded a 150% growth in venture funding. These numbers have shocked analysts, as their projections indicated otherwise. So, what is making African startups more attractive?
Why investors are funding African startups
Investors are flocking to Africa for several reasons. One, Africa has a huge room for growth, a factor that most venture capitalists consider. They have the resources, including capital and manpower needed to accelerate a startup to a point where it starts generating revenue. 
What's more, Africa is in dire need of a boost from stakeholders in an effort to steer growth. That's why most nations are passing reforms and policies to support an enabling environment for investors.
ALSO READ: Nigerian Startup Flutterwave Hits Milestone With $1 Billion Valuation
Additionally, venture capital markets are not as saturated in Africa compared to North America or Europe. This creates a sort of first-mover advantage for investors. Most African startups acquiring funding from investors are in the seed and low series funding stage. 
This is a strategy to get in while the company valuation is still low. Another reason Africa is a hot market for investors is its young population. The average age of Africa's population is 18 while Europe and Asia stand at 44 and 31, respectively. 
A young population produces a vibrant labor force, a factor that promotes industrialization. Also, this explains the massive traction of tech startups in Africa since young people adopt technology faster.
Venture capitalists also believe most sectors on the continent are underserved. For example, the fintech industry has huge potential to grow, according to Echeruo from Constant Ventures. This explains why fintech startups were the most funded in 2022.
Africa is at a pivotal point in terms of economic growth. This has boosted investor confidence across the continent. The recent boom in investors is also linked to the improving ease of doing business in different African countries.
5 African startups that attracted the most funding in 2022
South Africa, Kenya, Nigeria, and Egypt are home to the most prominent African startups. Startups in these countries accounted for 83% of total startup funding in Africa in 2022. Here are five of the top startups that attracted the most funding in the first half of 2022.
#1. Sun King (formerly Greenlight Planet) – Clean Energy
BeyondNetZero led the series D funding round of Sun King in April 2022, which saw it raise $260 million. Other backers in this round included Arch Emerging Markets Partners and M&G Investments' Catalyst. This funding round came after the company had raised $170 million through debt and equity funding. 
Sun King was founded by Patrick Walsh and Anish Thakkar in 2007. Its operations started in Kenya to provide solar power products. At its core, Sun King solves the issue of access to reliable energy in Africa and Asia. The company plans to use the funds to continue its mission of providing clean and reliable energy.
ALSO READ: Tesla Backs Production Of Smart Batteries By African Startup ZOLA Electric
In addition to selling solar power products, Sun King provides a pay-as-you-go financing model to customers who can't afford to pay upfront fees. This approach helps millions get access to power and pay later.
#2. Flutterwave – Fintech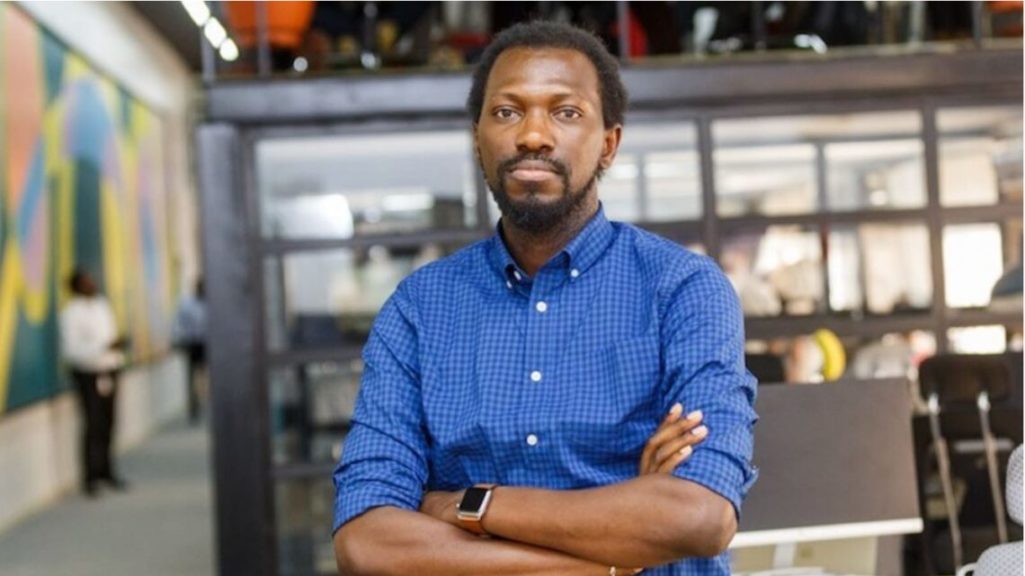 This African fintech startup earned unicorn status in 2021 after hitting $1 billion valuation. In 2022, its valuation stands at $3 billion after raising $250 million in series D in February this year. This valuation makes it the fourth African startup to become a unicorn and Africa's most valued startup.
Flutterwave is a Lagos-based Fintech startup that was founded by Iyinoluwa Aboyeji, Olugbenga Agboola, and Adeleke Adekoya in 2016. The company is headquartered in San Francisco but provides services primarily in Africa. 
Flutterwave is solving the problem of payment infrastructure in Africa's merchant and payment services industries. In 2021, Flutterwave partnered with PayPal to enable African merchants to make and receive payments effortlessly. 
The company has won several awards, including Africa's best Fintech company in 2017 and Best Payment Innovation in 2021.
#3. Wasoko (formerly Sokowatch) – B2B eCommerce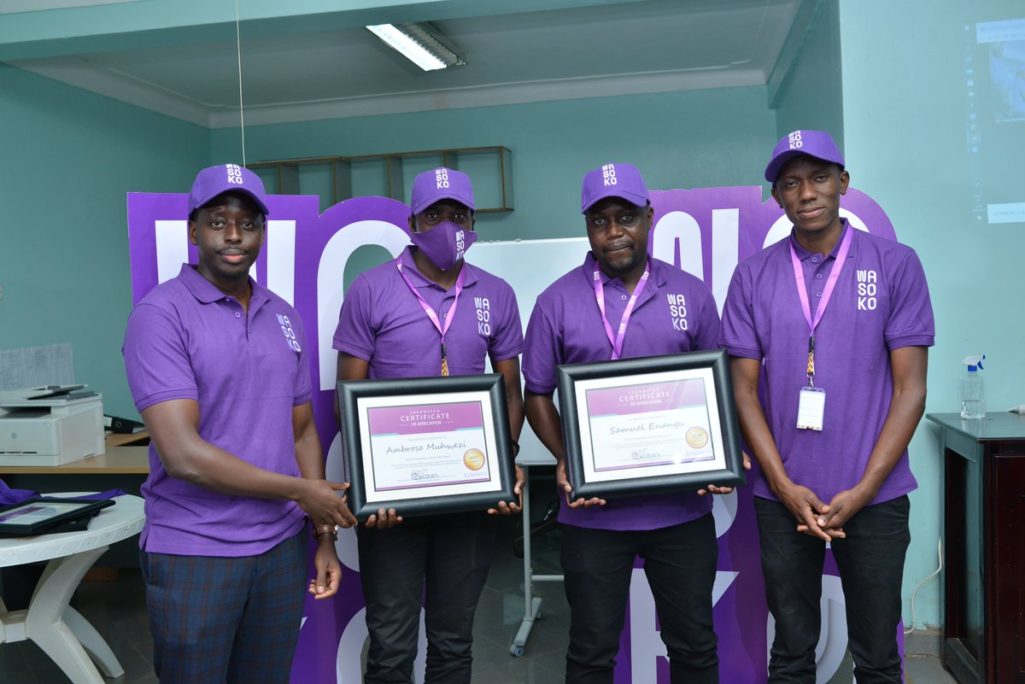 This African startup sits at the intersection of informal retail and eCommerce in Africa. It garnered $125 million in its series B funding round. This funding round was led by Avenir Growth Capital and Tiger Global.
Wasoko was established in 2016 by Daniel Yu. The company has diversified its portfolio. However, its main concern is supporting African informal retailers. In Kenya, informal retail accounts for 67% of retail. Regardless, this sector faces challenges such as logistics, financing, and access to business insights. That's where Wasoko comes in.
ALSO READ: Meet The 11 African Startups That Won The Migration Entrepreneurship Prize
Wasoko provides credit and same-day restocking to kiosks and mini-marts. It does this by partnering with global suppliers such as Unilever and Procter & Gamble to supply essential products to merchants in Kenya, Uganda, Tanzania, and Rwanda.
#4. Moove Africa – Vehicle financing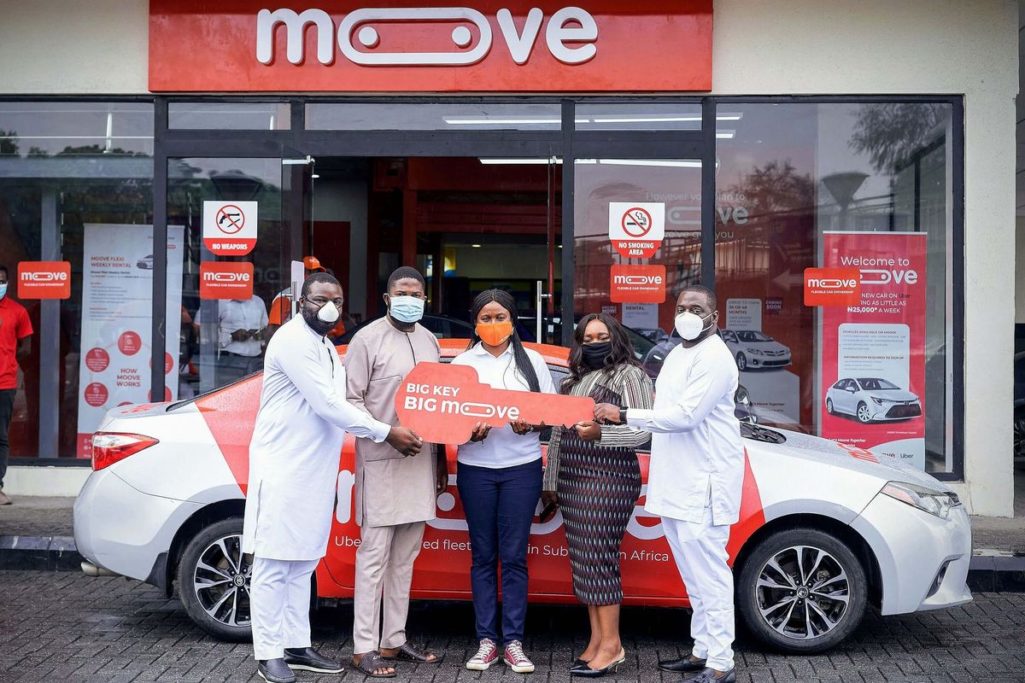 Moove Africa tops the list of African startups attracting investors in Africa in the first half of 2022. In March 2022, the company raised $105 million to scale its revenue-based mobility financing goal worldwide. 
These funds were raised in the series A2 round by existing and new investors such as Kreos Capital, AfricInvest, Latitude, and MUFG Innovation Partners. Moove also raised $20 million by partnering with Absa in July.
The startup was founded barely two years ago by two Nigerian serial entrepreneurs, Ladi Delano and Jide Odunsi. Moove has maintained its goal since its inception—providing financing to African mobility entrepreneurs. 
Launched first in Nigeria, this is one of the African startups that is swiftly tapping other markets such as Ghana, South Africa, and recently India.
#5. InstaDeep – Decision-making AI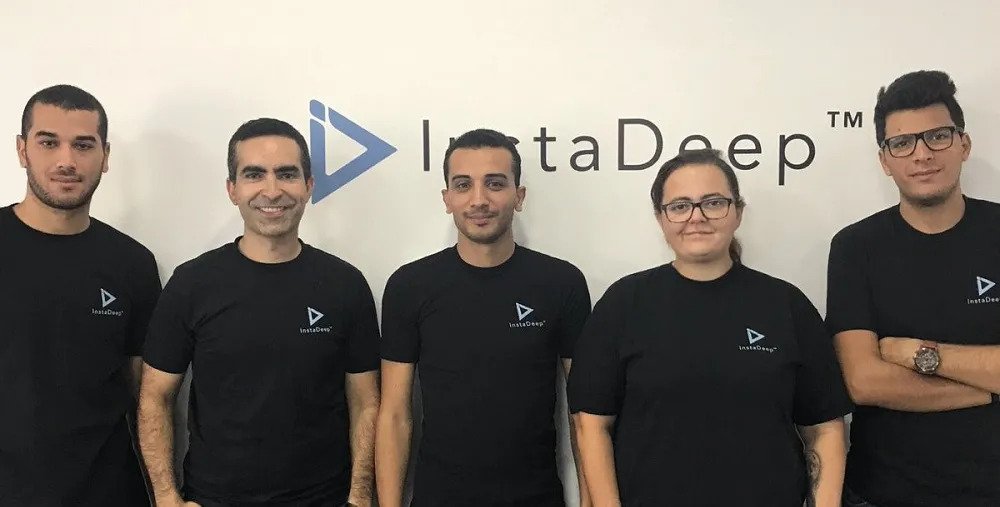 On January 25, 2022, InstaDeep closed its series B round after raising $100 million. The funding round was led by Alpha Intelligence Capital and other notable backers such as Google, BioNTech, Deutsche Bahn, Chimera Abu Dhabi, and Synergie.
InstaDeep was founded in 2014 by two Tunisian nationals, Zohra Slim and Karim Beguir. In its early days, InstaDeep offered web design services. However, in 2017, it shifted focus to AI.
In 2017, the company switched to AI to solve issues like container packing and route optimization. This premise led to the development of products such as DeepChain, DeepPCB, and DeepPack.
ALSO READ: Germany Shows Interest In African Startups. See Why
InstaDeep offers decision-making AI tools that help enterprises solve complex problems in logistics, energy, and biotechnology.
Conclusion
Scaling a startup in Africa is easier compared to other regions. Investors are aware of this and that's why they are betting on promising African startups. Another reason why investors are drawn in is the opportunities available for foreigners in Africa. For instance, Kenya is rolling out citizenship by investment program that can be beneficial to investors.
As the number of successful startups continues to grow, many African countries are bound to move drastically away from underdevelopment and poverty. The onus is on the government to create the enabling environment for these startups to blossom.