Top Ten Best Cities For Startup In Africa According To Global Startup Ecosystem Index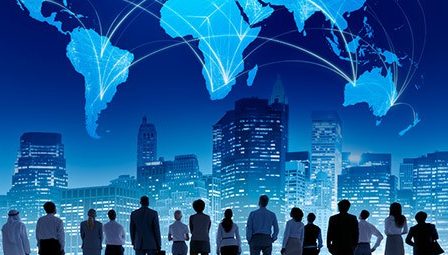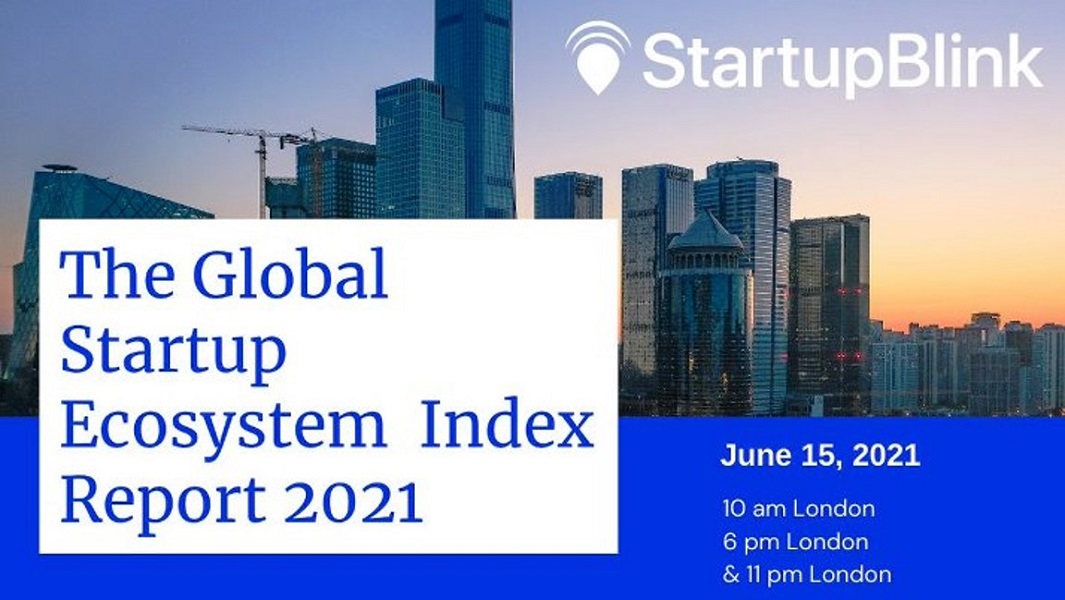 According to StartupBlink's Global Startup Ecosystem
Index 2021
, South Africa has the most advanced startup ecosystem in Africa. It is also the first African country to make it to the global top 50 countries. Kenya is ranked second and Nigeria third in the continent. These three countries have the top-ranking cities in Africa. Are you looking for a good startup ecosystem in Africa to establish or expand your business? We've got you covered! Here are the best cities for startups in Africa, according to StartupBlink's report. We also uncover the best startup incubators in these cities. Read on to discover these and much more.
What is StartupBlink
StartupBlink is a global think tank on the growth of startup ecosystems. It offers the most comprehensive startup ecosystem map in the world. Its mission is to uncover startup ecosystems' momentum and accelerate their growth. StartupBlink helps ecosystem developers to map and grow their ecosystems. Also, startup founders and other stakeholders benefit by acquiring accurate information about startup ecosystems. This information empowers them to make intelligent decisions regarding the best places to establish their startups.
Once every year, StartupBlink releases a comprehensive global startup ecosystem report, which ranks startup ecosystems of 100 countries and 1,000 cities. The report is created using thousands of data points that are processed by an algorithm that employs dozens of parameters. These include the ease of doing business in a region, the number of startups, and more. StartupBlink works with global partners to gather and analyze startup ecosystem data. Then, it ranks locations based on the business environment as well as the quality and quantity of startups and the organizations that support them.
10 Best Cities for Startups in Africa
#10. Abuja (Nigeria)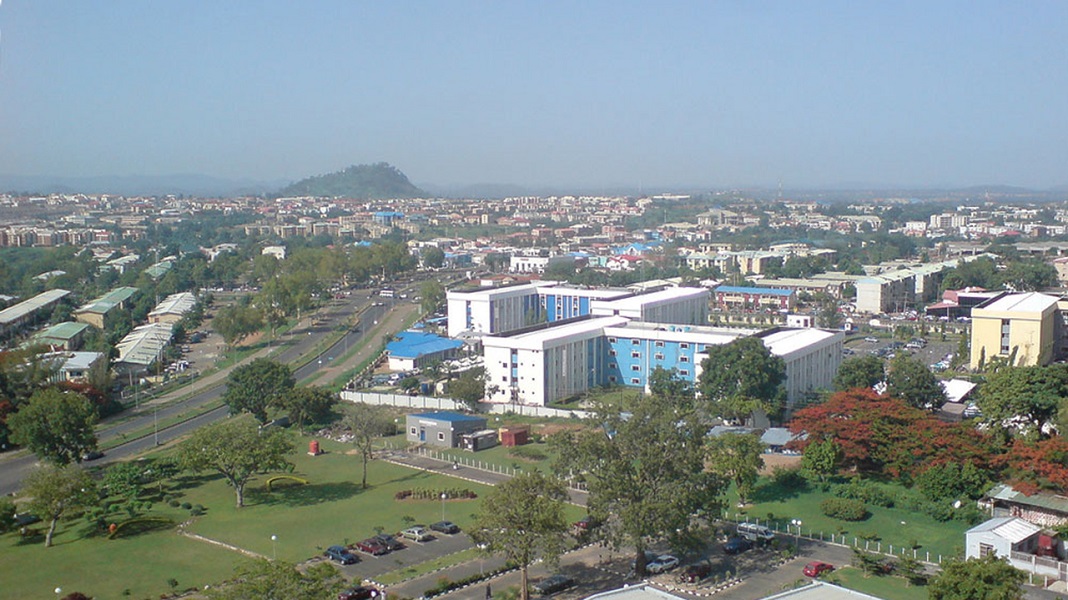 Nigeria's capital, Abuja, is ranked 466th globally and the tenth best city for startups in Africa. Abuja is privileged to host government and high offices. Because of this privilege, the city has benefited from significant infrastructural development. Abuja, which ranks third in Nigeria, has in the past emerged as the leading business destination in the country. The city is no doubt a great choice for startup companies in West Africa.
Consequently, there are numerous startup accelerators in Nigeria's capital. Enspire Incubator is one of the reputable accelerators in Abuja. It stimulates business growth by providing training, networking, and mentorship opportunities. Clean Technology Hub is another Abuja incubator that specializes in clean energy innovations and inventions. Buypower and Gidanka are examples of startups that have been incubated in Abuja.
#9. Ibadan (Nigeria)
Ibadan, which is Nigeria's third-largest city, ranked 353rd globally. It is the ninth-best city for startups in Africa. The global report features Ibadan as the second-best city for startups in Nigeria. Ibadan is one of the emerging investment markets in West Africa. The city is a good alternative for investors and entrepreneurs who prefer to invest in other Nigerian cities other than Lagos. Moreover, entrepreneurs who want to start businesses in Ibadan can work with startup accelerators such as Wennovation Hub and Co-Creation Hub for support and mentorship. Ibadan is a suitable place to establish data, software, health, social, and leisure startups.
#8. Tunis (Tunisia)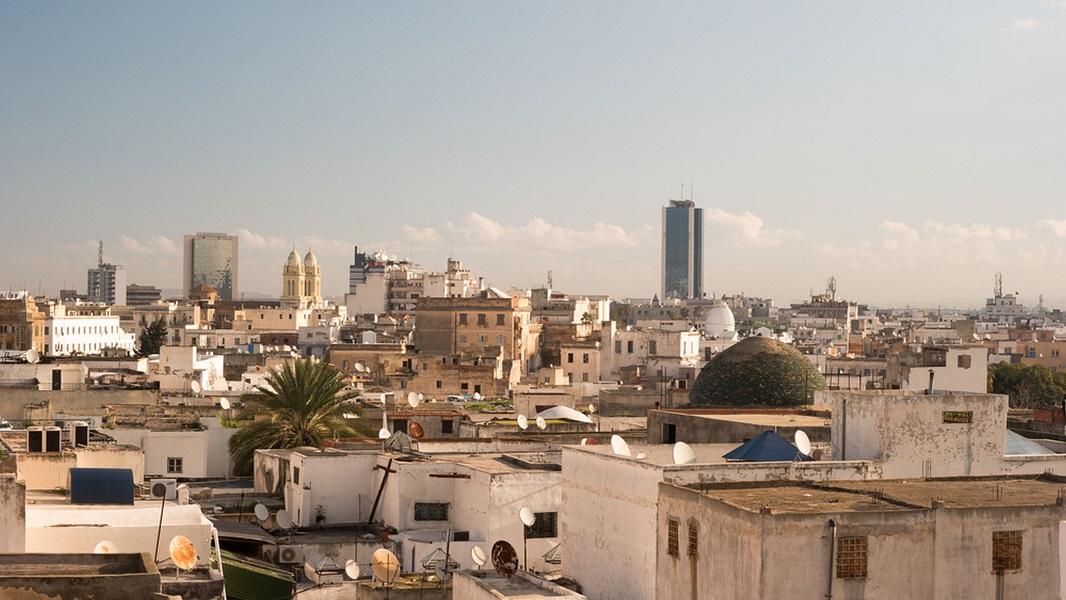 Tunis, the capital of Tunisia, is the eighth-best African city for startups. According to StartupBlink's 2021 ranking, Tunis is in position 341 globally. Thus, in Northern Africa, the capital of Tunisia is the second-best city for business, after Cairo. It offers easy access to multiple markets in Africa as well as Europe and Asia. In the past, many foreign investors have perceived Tunisia as a risky environment for investment. While some still do, those already doing business in the country have a different perception.
Insiders agree that the overall security situation in Tunisia has stabilized since 2015. Besides, many startup accelerators are now operating in Tunis. Flat6Labs Tunis is one of the best and most popular accelerators that offer support and empowerment programs to local startups. Google for Startups Accelerator also accepts applications from Tunisians who are building great products and businesses.
#7. Accra (Ghana)
Accra is the capital and the largest city in Ghana. The West African city takes position 281 globally and 7th best city in Africa. The city is a vibrant entrepreneurship hub. Thus, it is an ideal location for entrepreneurs and investors looking to launch a business in West Africa. This cosmopolitan hub has fast internet connectivity and a high mobile phone penetration. Thus, it is ideal for a tech-based venture. Other than that, there is impactful innovation in agriculture, health, and education in Accra.
Ghana's capital has many startup accelerators and incubators that support business startups. They also focus on empowering upcoming and aspiring entrepreneurs to make their dreams a reality. Some of the popular accelerators in Ghana are Ghana Innovation Hub, MEST, and Impact Hub Accra. These Ghanaian startup accelerators have supported numerous successful businesses.
#6. Kigali (Rwanda)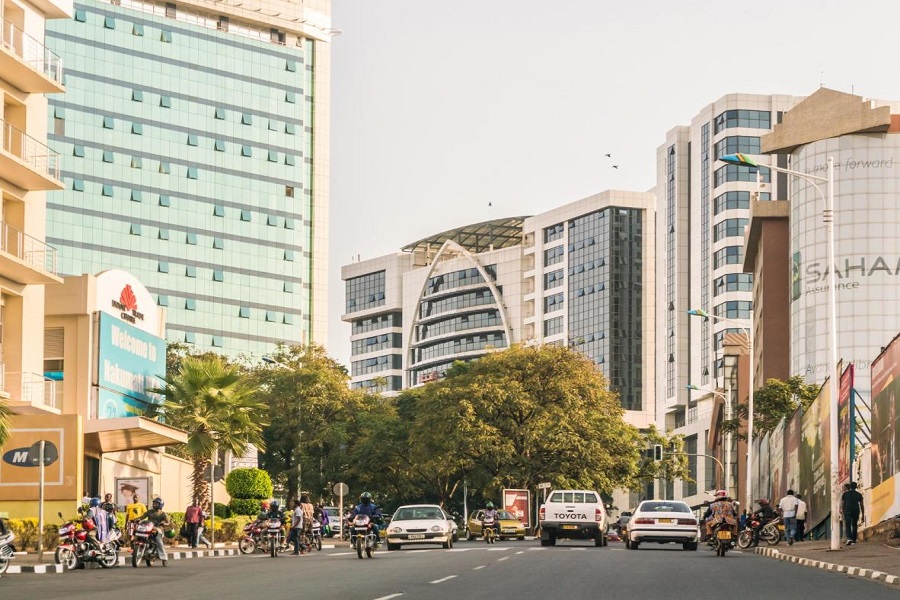 Rwanda's capital, Kigali, is the sixth-best city for startups in Africa, according to the Global Startup Ecosystem Index. Globally, Kigali ranked 265th, which is a 39-spot drop from last year's ranking. But in Eastern Africa, the Rwandan capital is the second-best city for startups. The Rwandan Government has been investing heavily in business development as well as infrastructure. This move has seen Kigali become a thriving startup hub in the region.
Notably, Kigali is one of the cleanest and safest cities in Africa. This African city prides itself on its easiness to do business and that has made it one of the best cities for startups in Africa. FinTecHub is one of the best startup accelerators in Rwanda. Since its inception, it has supported many Rwandan fintech startups to scale their businesses including Benefactors, Exuus Ltd, and Hepta Pay Ltd. Other popular accelerators are 250Startups and Accelerate2030.
#5. Cairo (Egypt)
Cairo is a leading hub for fintech entrepreneurs. The Egyptian capital, which is a blossoming startup hub in North Africa, is in position 5 in Africa. It rose 21 spots from the previous ranking to the 180th position globally. Cairo emerged as the best city in the North African region for tech startups and foreign investment. It features youthful energy because of the massive number of young people aspiring to become entrepreneurs. This ready market for entrepreneurship has seen many seed accelerators launch their services in Cairo.
Falak Startups, one of the largest startup accelerators in Egypt, offers a six-month acceleration program to early-stage startup founders. Also, it provides funding to selected startups. Other popular startup accelerators in Cairo include Flat6Labs and MINT Incubator. These seed accelerators have incubated numerous startups such as CoatConnect, Presto, WXYZ, Dosy, and Makinahub.
#4. Johannesburg (South Africa)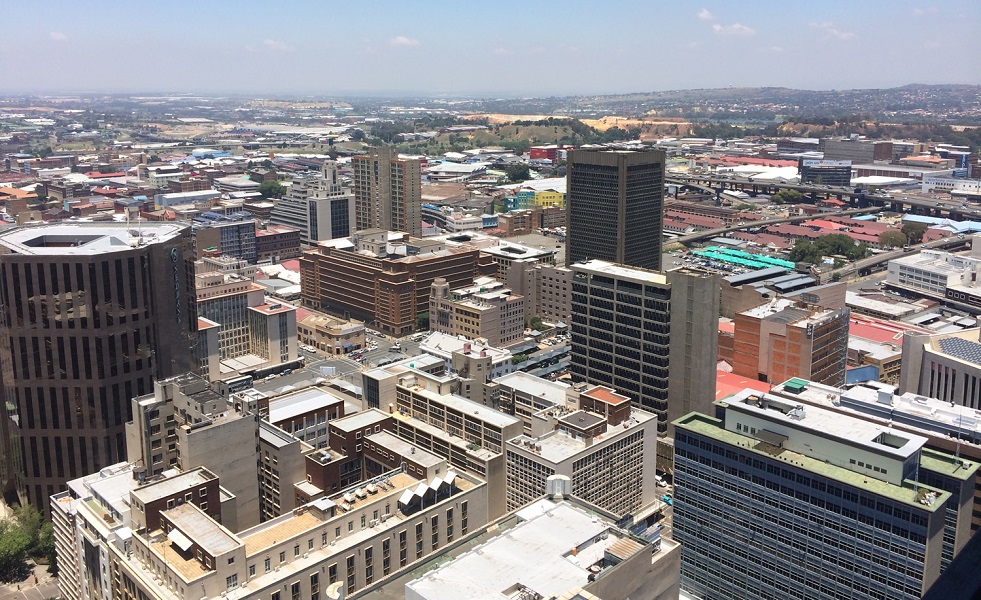 In its Global Startup Ecosystem Index 2021, StartupBlink ranked Johannesburg as the fourth-best city for startups in Africa and 152nd globally. Johannesburg is South Africa's main financial and industrial metropolis. Also, it is the largest city in South Africa that is situated in a strategic location for investors and entrepreneurs looking to launch and expand their businesses. The vibrant South African city boast of having one of the biggest airports in Africa.
Johannesburg has a global reputation for affordability and quality. Many international companies have their regional headquarters in this city. Being a powerful commercial center in Africa, Johannesburg is home to various startup accelerators. Seed Engine, I'M IN Accelerator, and BusinessXL Maximum are some of the best startup incubators in Johannesburg. Startups that have been incubated by these accelerators include On The Ball College, cARscan, PAISA Technology, and RSAMade.
#3. Cape Town (South Africa)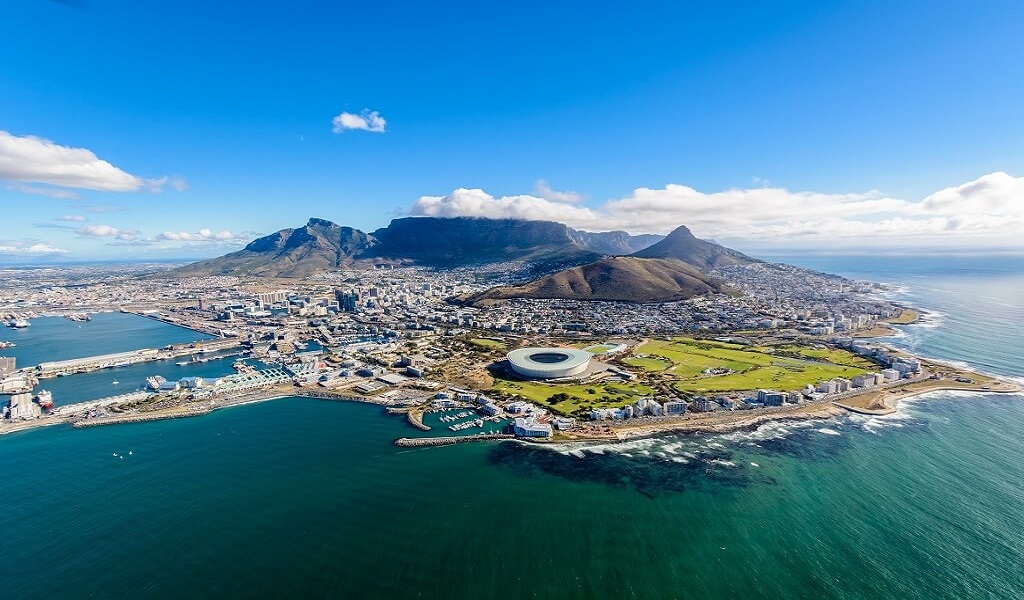 Cape Town is ranked 145th globally and the third-best city for startups in Africa. This city is home to about 60 percent of all startups in South Africa. Over the years, the city has grown to become one of the four main innovation centers in South Africa. It is quickly becoming a magnet for national and international entrepreneurial talent in the Southern Africa region. Lately, the city has witnessed significant growth in the number of startup support organizations.
Many South African startups have benefited from the support and mentorship as well as co-working spaces offered by these organizations. Among the best startup accelerators in Cape Town are Silicon Cape, SmartXchange, and Grindstone. SmartXchange in particular has supported various companies such as Mzansi Smart TV and Tag Your Delivery.
#2. Nairobi (Kenya)
Kenya's capital, Nairobi, is the second highest-ranked city in Africa at position 136 globally. According to the startup ecosystem index report, global tech giants such as Google, Intel, Samsung, and Microsoft are located in the capital. The capital, which is also East Africa's business hub, offers a modern and social-professional business environment that has attracted local and international companies. The global report also notes that since 2013, the Kenyan government has been investing in startup ecosystem development. Today, Nairobi is home to numerous startup incubators and accelerators.
iHub and Nailab are notable startup accelerators located in the Kenyan capital. These accelerators have supported many entrepreneurs to establish sustainable businesses. For example, since its inception, iHub has supported over 450 startups. Some of the startups that these Kenyan accelerators have incubated include M-Farm, Biashara Africa, Secvate Solutions, SOKO, and YZ-ME International.
#1. Lagos (Nigeria)
Nigeria's commercial nerve center, Lagos, overtook Nairobi to become Africa's top ecosystem in 2021. According to the global startup ecosystem ranking, Lagos swapped positions with the Kenyan capital to emerge as Africa's top startup hub. The city saw a notable improvement from position 127 the previous year to now rank 122nd globally. It also emerged as one of the global top 50 cities for E-commerce & Retail Technology. According to the global index, the city was also among the world's top 100 cities for both Education Technology and Transport Technology.
Lagos is Nigeria's most populous city. Therefore, it creates huge demands for different services and products. Also, it has a tech ecosystem that is bursting with dynamism and energy. Wennovation Hub and Co-Creation Hub are some of the best startup accelerators in Lagos. Asusu, Crop2Cash, DoLessons, e-Health Ltd, and Doctoora are examples of startups that these accelerators have incubated in the past.
Conclusion
As regional and foreign investors eye these leading cities for investment, African governments need to invest more in startup ecosystem development. Sadly, there was no city from the Central African region. Therefore, governments of that region should do more to bring them at par with the rest of the continent. Such moves will create more opportunities in Africa. Do you agree with the ranking? Share your thoughts in the comment box below.