5 Must Watch African Movies On Netflix (Nov 2019)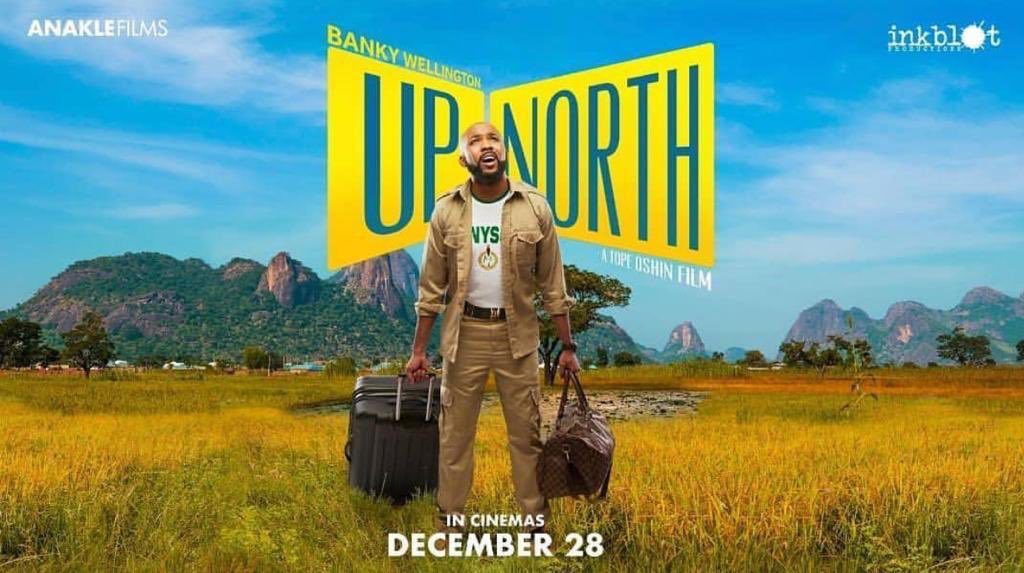 It is that time of the year when we are all gearing up for festivities. With Thanksgiving around the corner, you might get more visitors than usual. We have just the thing for you to bring everyone engaged. If you are a fan of African movies on Netflix like we are, then you will love our picks for this month.
One thing we are loving about this streaming giant is how they are steadily increasing its African movie footprint. We have compiled a list of movies on Netflix showing this November. There are lots of great movies besides these ones and bringing the list down to 5 was tough.
Some of our selections are up for major awards. As always, feel free to suggest your favorite African movies on Netflix in the comment box and we will definitely check them out. Without further ado, here we go!
ALSO READ: 10 African TV Series And Movies To Binge-Watch On Netflix
#1 – In My Country: Released 2018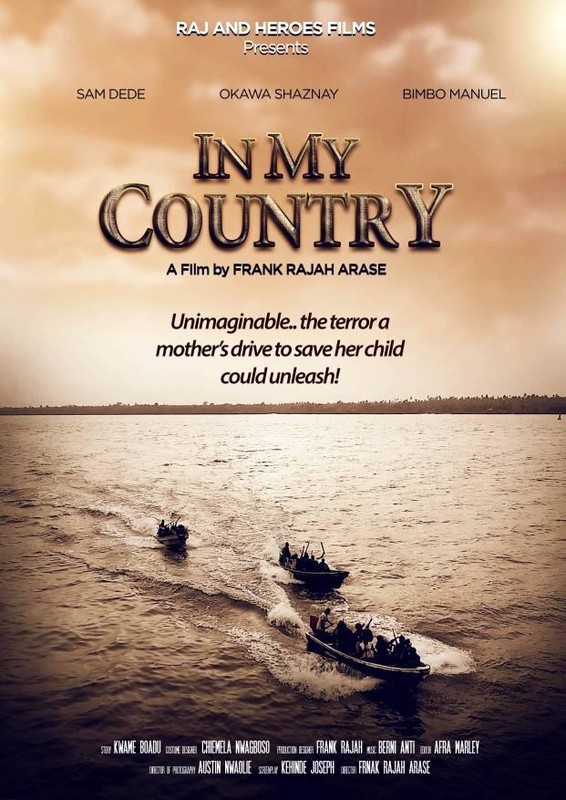 How much risk do you think a mother can take to save her child? This movie stretches that limit—and is totally relatable. The twist and turns will keep you on your toes. Truly, a mother's love is totally incomprehensible.
Directed by: Frank Rajah Arase
Starring: Sam Dede, Bimbo Manuel, Okawa Shaznay
In My Country Trailer
In My Country Synopsis
This African movie on Netflix follows the story of a female teacher. She was in a class performing her duty when she received the sad news that her daughter had fainted.
On getting to the hospital, the doctor tells her that her daughter needs valve replacement surgery. To make matters worse, the doctors will not perform the life-saving surgery unless she makes all the payments.
Having no money, she turns to a questionable character from her past for help. In an attempt to help, the man kidnaps a minister. The ransom was for him to save the child. Consequently, the ensuing crisis turns into a national affair drawing out celebrities to join in a campaign. If at any point you feel like dropping a tear, don't fight it. You are not alone.
#2 – New Money: Released 2018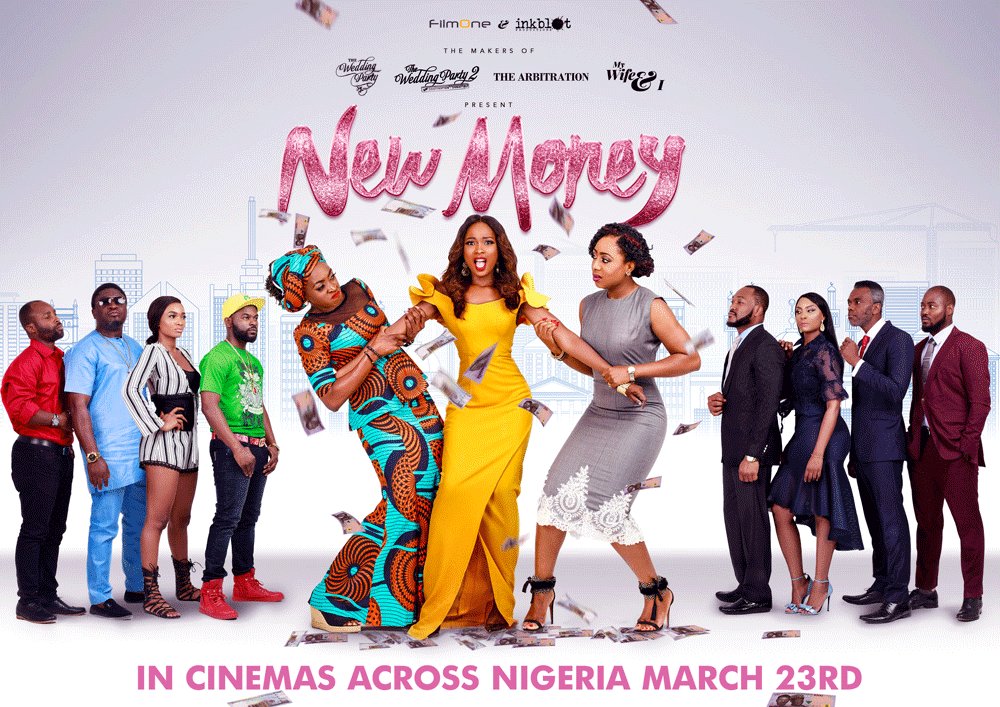 It only takes one unexpected event for someone's fortune to change. How would you feel if you discover that your estranged father left you a billion-dollar fortune? How much is enough to pay for a father's absence in the life of his child?
Directed by: Tope Oshin
Starring: Jemima Osunde, Blossom Chukwujekwu, Kate Henshaw-Nuttal
New Money Trailer
New Money Synopsis
Toun (Jemima Osunde), a 23-year-old sales girl dreams of becoming a fashion designer. However, out of the blue, she discovers that she is the heiress to her absentee father's multi-billion dollar company. Her father had willed the company to her.
This forces her to ask questions about her past. Consequently, she discovers that her mother, Fatima (Kate Henshaw), was legally married to her father, Ifeanyi (Kalu Ikeagwu). However, the marriage was annulled due to family differences.
ALSO READ: All You Need To Know About The New South African Netflix Series, JIVA!
Ifeanyi later got married to Ebube (Dakore Akande) but they were unable to have children. Fatima doesn't want her daughter to take the company. However, Toun ignores her mother's warnings and enters a life of luxury.
Her newfound life draws enemies and false friends. Her uncle Chuka (Wale Ojo) and his son Patrick (Adeolu Adefarasin) become a threat to her life. In the midst of the confusion, only her old friend Joseph remains faithful. This is one of the African movies on Netflix that portrays how money can change good people.
#3 – Wedding Party 2: Released 2017 (Watch It Here)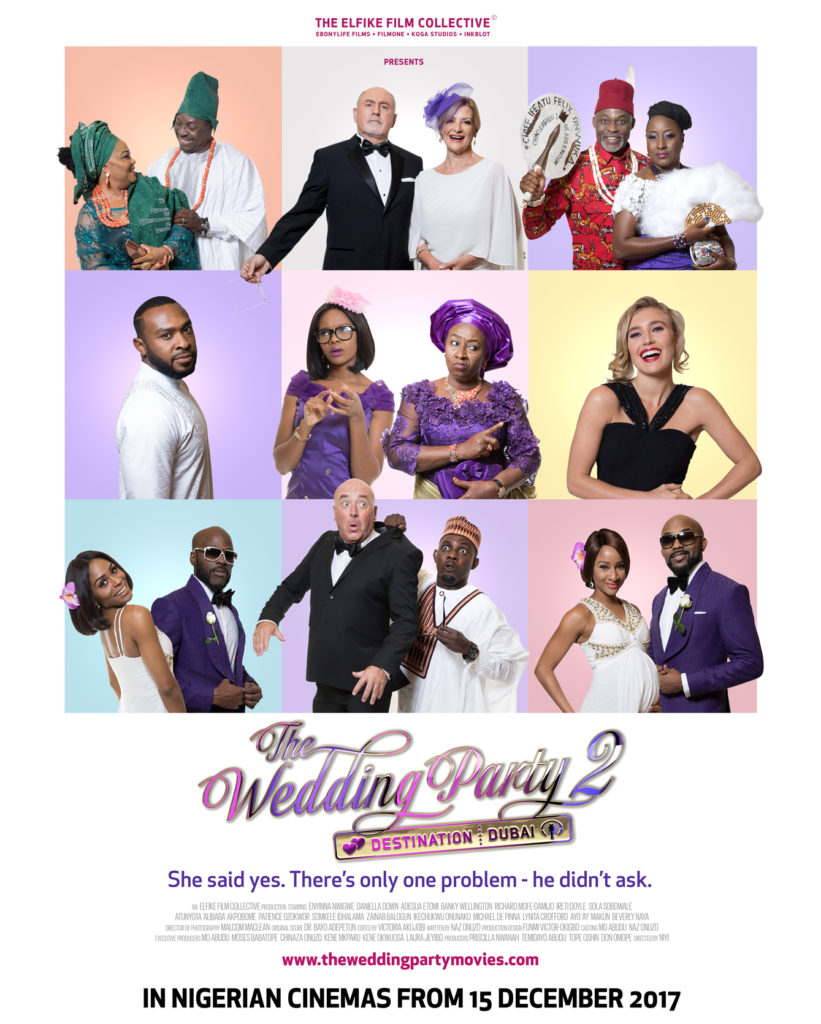 Relationship in Africa is not like in Western countries where the lovers dictate what happens. In Africa, families can decide if the wedding will hold or not. Sometimes, it takes hard work to convince African families to agree to interracial marriage.
Directed by: Niyi Akinmolayan
Starring: Banky Wellington, Adesua Etomi, Enyinna Nwigwe
Wedding Party 2 Trailer
Wedding Party 2 Synopsis
The story spins off from Dozie (Banky Wellington) and Dunni's (Adesua Etomi) wedding. It turned out that Dozie's elder brother Nonso (Enyinna Nwigwe) had continued his romance with Deirdre (Daniella Down) who was Dunni's bridesmaid. While the lovebirds were on a date, Nonso accidentally proposes to Deirdre.
Some members of both families strongly oppose the marriage. The ensuing conflict nearly leads to the ruin of the traditional ceremony in Lagos. However, along the way, both families reluctantly agree to a wedding in Dubai.
This sets the stage for another glamorous wedding. 'The Wedding Party', influenced a lot of wedding scenes since its release in 2016. The sequel throws in a lot of comic scenes to make it lighthearted. If you love seeing African movies on Netflix, you will love this one.
#4 – African Movies On Netflix – Tatu: Released 2017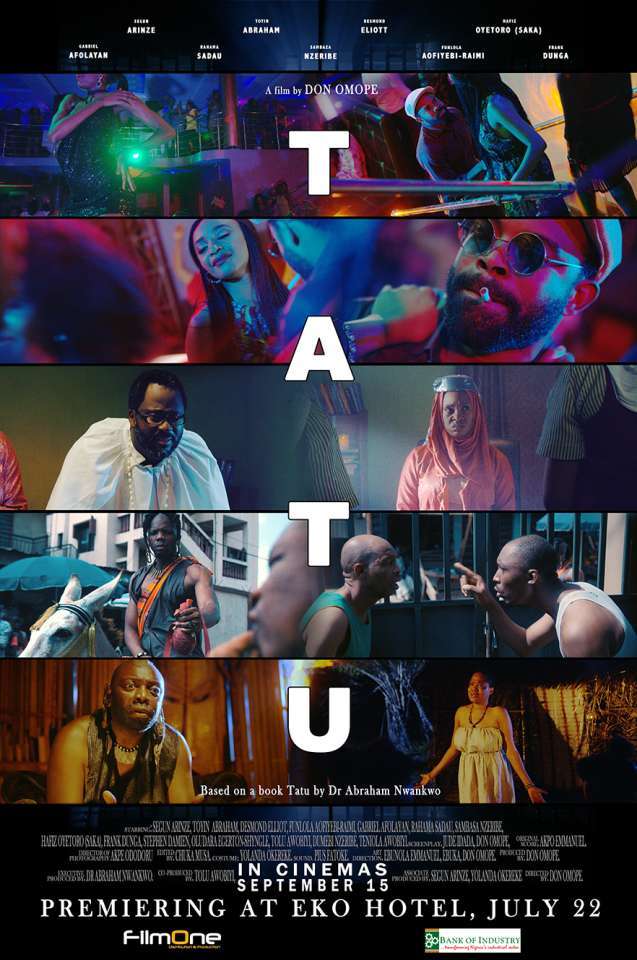 We have two African movies on Netflix that talks about a mother's love for their child. Tatu is the second. If you know that your child was destined to die, how far will you go in an attempt to change that fate?
Directed by: Don Omope
Starring: Rahama Sadau, Sambasa Nzeribe, Segun Arinze
Tatu Trailer
Tatu Synopsis
Tatuma was born with a mark on her chest. According to a mystic tribal prophecy, the child was to be sacrificed on her 21st birthday for her people. Narimana the high priest is out to make sure that the prophecy is fulfilled. Consequently, he recruits a little boy, Kamani to guard Tatuma till she was ripe for the sacrifice.
In an attempt to change this predestined fate, her mother gives her to a priest who takes her to the convent. As Tatuma grows, she becomes a rebel in the convent. She sneaks out of the convent some nights to visit a club. This angers Mother Superior.
Consequently, Tatuma was given two options; either to change her ways or leave the convent. She chooses the latter. Her search for the explanation for her tattoo leads her back to the village, the same place her mother was trying to protect her from. This is one of the African movies on Netflix that has stunning lighting and cinematography.
#5 – African Movies On Netflix – Up North: Released 2018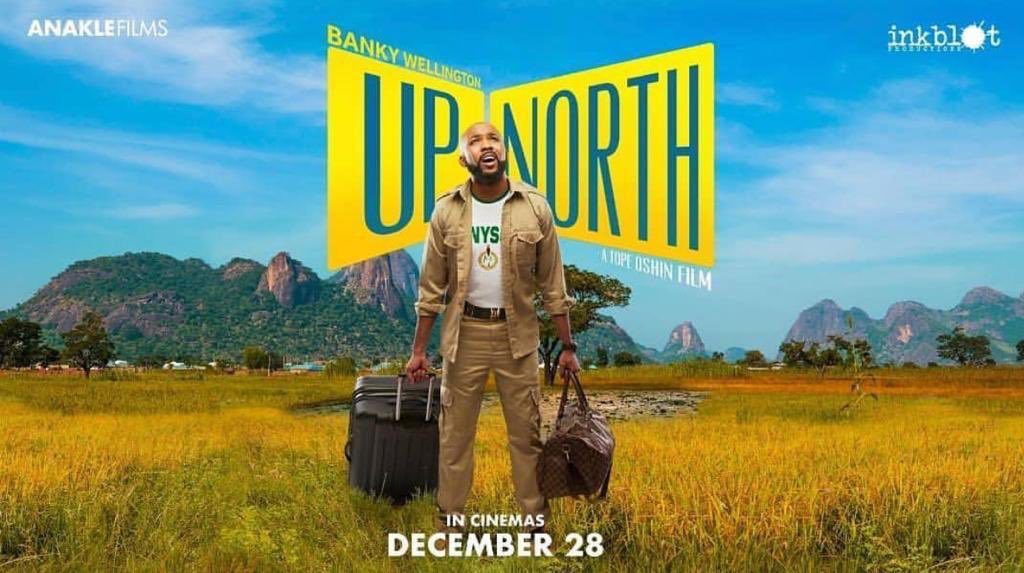 No matter the kind of training we give our children, we can never be certain of the path they will take when they become adults. When they turn out wayward, what will be your reaction? What means will you explore to try to draw them back? You might find that magic to parenting that has eluded you for so long in this movie.
Directed by: Tope Oshin
Starring: Banky Wellington, Rahama Sadau, Kanayo O. Kanayo
ALSO READ: 5 Motion Pictures On Netflix That Shed Light On Race And Prejudice In America
Up North Trailer – African Movies On Netflix
Up North Synopsis- African Movies On Netflix
Bassey Otuekong (Banky Wellington) grew in affluence. Consequently, he believes life is a bed of roses. As the heir to his father's wealth, he is sometimes arrogant and rebellious. To curb his excesses and prepare him to take over the company, his father Chief Otuekong (Kanayo O. Kanayo) sends him to Bauchi for the compulsory one-year service scheme.
Although a dreadful experience, Bassey found love in Aminat (Rahama Sadau) and friendship in Sadiq (Ibrahim Suleiman). The experience turns out to be humbling for Bassey and turns him into a man he would never have been. Away from the storyline, this movie succeeded in showing off Nigerian tourism potential—and it is really inviting.
What Are You Watching?
Allowing Africans to tell their stories is one of the greatest things that happened to Africa. Thanks to streaming giants like Netflix, the continent is able to project its stories to the world.
African movies on Netflix are keeping us glued to our seats. However, we are skeptical to know what you are watching. So, Please share your favorite movies with us—and we will thank you in our little hearts.