8 African Films nab an award at the Pan African Film Festival(PAFF)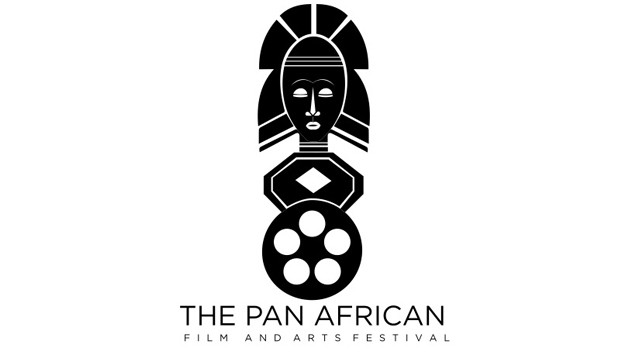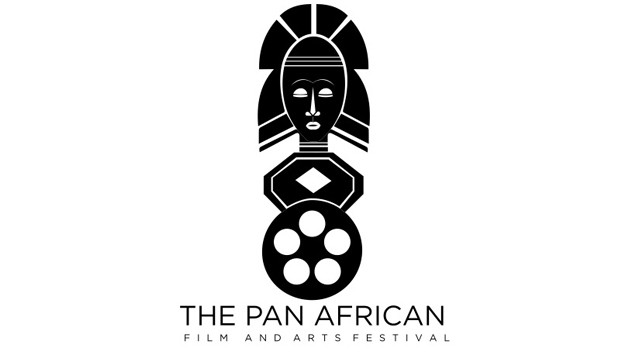 8 African Films nab an award at the Pan African Film Festival (PAFF). Winners were announced at the PAFF filmmakers awards today during a brunch ceremony at Locals Sports Bar & Grill in Los Angeles. PAFF, America's largest and most prestigious international Black film festival took place from February 16 to 23, 2011 at the Culver Plaza Theatre. Sadly, the festival will end its run tonight with the closing film, "DWB: Dating While Black," written, directed and produced by Van Elder.
The festival selected a total of 121 films, representing 31 countries, 75 feature-length films (narrative and documentaries), and 46 short films. The festival handed out prizes for Best Documentary Feature, Best Documentary Short, Best Narrative Short, Best Narrative Feature, and Best First Feature Film, as well as audience favorite awards.
Themed, "Experience Your World," PAFF wanted to take its moviegoers on a cinematic journey with screenings from around the world – that is, such countries as Angola, Austria, Bermuda, Canada, Egypt, Ethiopia, Kenya, Mexico, South African, Nigeria, and of course, the United States. PAFF hopes these films with a global appeal will open the minds of its audiences, and transport them to lands far away and back home again … without ever packing a suitcase.
And without further ado, the winners are:
Best Picture (Narrative Feature)
Besouro (Brazil), directed by João Daniel Tikhomiroff
Honorable Mention-PAFF
The Athlete (Atletu) (Ethiopia), directed by Davey Frankel & Rasselas Lakew
Best Documentary Feature
Thunder Soul (USA), directed by Mark Landsman
Honorable Mention
War Don Don (USA), directed by Rebecca Richman Cohen
Best Short Film (Narrative Short)
The Abyss Boys (South Africa), directed by Jan-Hendrik Beetge
PAFF-Honorable Mention
Hear Me (USA), directed by Kenn Michael
First Feature Film by a Director (Narrative Feature)
I Will Follow (USA), directed by Ava DuVernay
Honorable Mention
Hopeville (South Africa), directed by John Trengove
Audience Award Narrative Feature-PAFF
The First Grader (Kenya/UK), directed by Justin Chadwick
Audience Award Documentary Feature Film (Documentary Feature)
Gang Girl: A Mother's Journey to Save her Daughter (USA), directed by Valerie Goodloe
Audience Award Short Film
The Black Mozart in Cuba (Guadeloupe), directed by Steve James
Pan African Film Festival Board of Directors Awards-PAFF
Best Short Film
Precipice (UK), directed by Julius Amedume
Best Documentary Film
The Manuscripts of Timbuktu (South Africa), directed by Zola Maseko
Best Feature Film (Best Feature Narrative)
Viva Riva! (DRCongo/France/Belgium/South Africa), directed by Djo Tunda Wa Munga
Honorable Mention(Paff)
The Child, (Nigeria), directed by Izu Ojukwu
The Figurine (Nigeria), directed by Kunle Afolayan
Pan African Film Festival-British Academy of Film and Television Arts/LA (BAFTA/LA)-PAFF
Festival Choice Award
I Sing of a Well (Ghana), directed by Leila Djansi
The 2011 Pan African Film Festival is sponsored by the City of Los Angeles, the Los Angeles Department of Cultural Affairs, the Los Angeles County Arts Fund, Macy's, Wells Fargo Bank, Sony Pictures Entertainment, South African Airways, Ethiopian Airlines, and the Africa Channel.
For more information, please visit www.paff.org or call (310) 337-4737.
About the Pan African Film Festival
The Pan African Film and Arts Festival (PAFF), America's largest and most prestigious Black film and arts festival, is gearing up for its 19th year of screening more than 100 films made by and/or about people of African descent from the United States, Africa, the Caribbean, South America, the South Pacific, Europe, and Canada. PAFF holds the distinction of being the largest Black History Month event in the country.
Interestingly, PAFF was founded in 1992 by award-winning actor Danny Glover ("The Color Purple," "Lethal Weapon" movie franchise), Emmy Award-winning actress Ja'Net DuBois (best known for her role as the busybody neighbor Willona in the tv series, "Good Times") and executive director, Ayuko Babu, an international legal, cultural and political consultant who specializes in African Affairs. PAFF is a non-profit corporation dedicated to the promotion of ethnic and racial respect and tolerance through the exhibit of films, art, and creative expression.
The goal of PAFF is to present and showcase the broad spectrum of Black creative works, particularly those that reinforce positive images, help to destroy negative stereotypes, and depict an expanded vision of the Black experience. PAFF believes film and art can lead to better understanding and foster communication between peoples of diverse cultures, races, and lifestyles, while at the same time, serve as a vehicle to initiate dialogue on the important issues of our times.