10 Songs That Are Perfect For Mother's Day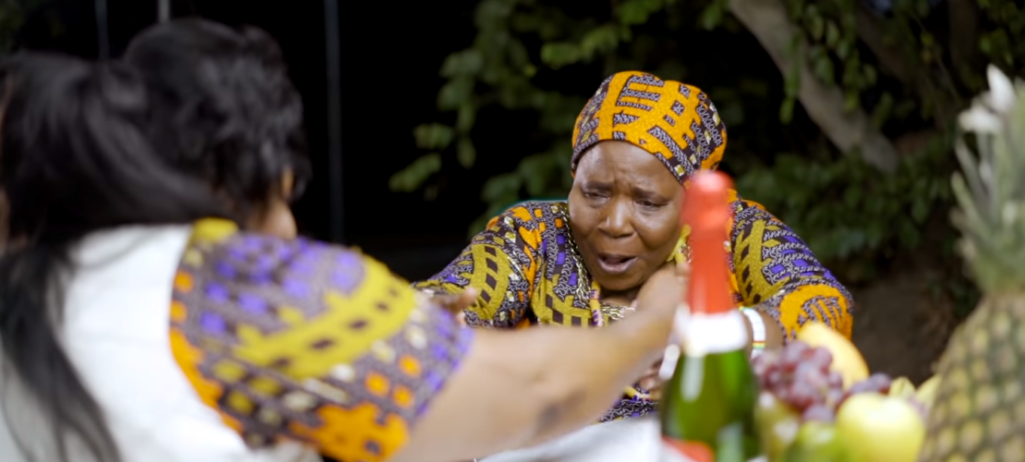 If every Sunday was declared Mother's Day, it will still not be enough to celebrate the joys of motherhood. From birth pangs to quitting careers, women sacrifice so much for the joys of motherhood. Sadly, it is 2021 and they still fight for equality. While some countries have different dates for celebrating mother's day, International mother's day is an annual celebration on the second Sunday of May.
It is a celebration that gives us the opportunity to reminisce on the contribution of women to society. The family is the smallest unit of society. Consequently, the quality of relationships in a family often reflects on society. Interestingly, in most families, the burden of caring, nurturing, and educating the children falls heavily on mothers.
History and Significance of Mother's Day
The celebration in the United States has an interesting history. Prior to the modern-day celebration, the custom was for people that have left home to visit their mothers on the fourth Sunday of Lent (Laetare Sunday). In Britain, this was the birth of Mothering Sunday which continues to date.
According to Britannica, Anna Jarvis of Philadelphia decided to honor her late mother on May 12, 1907. Consequently, she held a memorial at a church her mother used to attend in Grafton. In about five years, the celebration spread to virtually all the states in America. Subsequently, the US president in 1914 decided to make it a national holiday.
Is Mother's Day Biblical?
Mother's Day has often led to the clash of conscience and faith among different Christian denominations. Those who oppose the celebration say it is not biblical. Therefore, it is a pagan celebration. However, while Mother's Day was not directly written in the Bible, there are lots of passages that lays emphasis on honoring women.
10 Songs that are perfect for celebrating Mother's Day
The best gifts are often the ones we cannot touch. Dedicating music to your mother or dancing along with her can speak more than a thousand cards ever will. Thus, we decided to dig deep to find 10 songs about mothers that will make a perfect gift. Break free from the routine and do something different for your mother.
#1. Abochi – Mama
The multi-talented songwriter and sound engineer dedicates this song to mothers. The video shows how mothers struggle—sometimes hawking on the street—just to make sure their children have a better life. It also shows how mothers will not hesitate to shield their children from danger. It is a heartwarming song that will definitely make your mother emotional. When the video ends, just before the waterworks, tell your mom how much you love her.
#2. Juliana Kanyomozi – Woman
The Ugandan actress and musician is one of the western Ugandan descent that will make you fall in love. In this slow-paced song, Juliana talks about the strength of a woman. In her words, "A warrior is a woman… A savior is a woman". The video celebrates women from all walks of life, of different ages, and all races. It is a song that brings to fore the inner strengths of women.
#3. Tanzanian Women All Stars – Superwoman
Tanzanian female musicians come together on this one—and it is really amazing to watch. One important feature of this song is women doing jobs that were once reserved for men. In other words, women have no limitation. They also pay their respect to President Samia Sluhu Hassan who was the vice president at that time. If you think your mother is a superwoman, this is the perfect song to celebrate her today.
#4. Brenda Fassie – Mama, I'm Sorry
Perhaps, you have wronged your mom and desperately need to make amends on this Mother's Day, this song will help you say the words in ways you may not be able to capture. The song's lyrics promise not to hurt the mom anymore. Brenda Fassie also reassures her mother that she has learned her lesson. Simply look for the perfect time when your mother is alone and play it for her. Mother's hurt doesn't last. After listening to the lyrics, she will definitely draw you back.
#5. Yemi Alade, Waje, Vanessa, Mdee, Victoria Kimani – Strong Girl
Trapped in daily life struggles, women often forget how strong they are. Here, some of the best female musicians on the continent team up to deliver a powerful song that should be an anthem for all young mothers. It talks about the strengths of a woman and why a woman should never look down on herself. The visual says it all and we believe your mother will love it too.
#6. Flavor ft. Chidinma – Mama
In this song, one of Africa's best hip-hop artists asks his mother, "What should I do for you"? This is an important question that we should ask out mothers, not just on Mother's Day, but, every time we come in contact with them. Most of us only go to our mothers to collect one thing or the other forgetting that they are battling with lack too. Besides the lyrics, the visual is highly entertaining.
#7. Celestina Donkor and De McDonkors
The Donkor reminds us that the best day to celebrate mothers is every day. The epic new video premiered on May 7, 2021, but has already garnered over 100k views. According to the Donkors, celebrating mothers is one of the ways of making them feel special. Also, it is a way of telling them that we appreciate all their sacrifices.
#8. Kameni – Sweet Mama
In this beautiful rendition, Kameni is short of words in describing the amount of love she has for her mother. She calls all the things that her mother thought her how to do. She also talks about the strength of women. Kameni is able to deliver a soul-piercing song by blending English and her native language. The video has glimpses of framed portraits of her mother. Nothing gives a mother joy than being remembered by her children.
#9. Harmonize – Mama
Growing up, children often travel far and wide to look for greener pasture. However, no matter where you go, never forget your mother. A call from you can make a lot of difference in her life. This is the message that Harmonize is trying to pass in this song. Also, Harmonize reminds us that no matter where we go, that our mother is always praying for us. We may never be able to pay our mothers but we should always do our best to make them happy for the rest of their life.
#10. Chemical – Mama
Here Chemical speaks to her mother. Apparently, she is talking to her dead mother. She cannot say enough about how much she misses her mother. Also, she recalls some of the things she learned from her mother. Rendered almost entirely in her native language, the visual still captures the pain and vacuum created by her mother's absence.  A Song like this is a reminder to those who still have their mothers never to take them for granted.
Conclusion
Sadly, a lot of people celebrate their mothers on social media—even when they have not spoken to them for years. Ironically, some of their mothers never get to see the messages. Rather than seeking public attention or praise, call your mom and tell her all those things to her ears. She will appreciate them better. How are you celebrating your mother on International mother's day? Share with us in the comment box below.