These 10 Songs By Burna Boy Confirm That He Is Not An Afrobeats Singer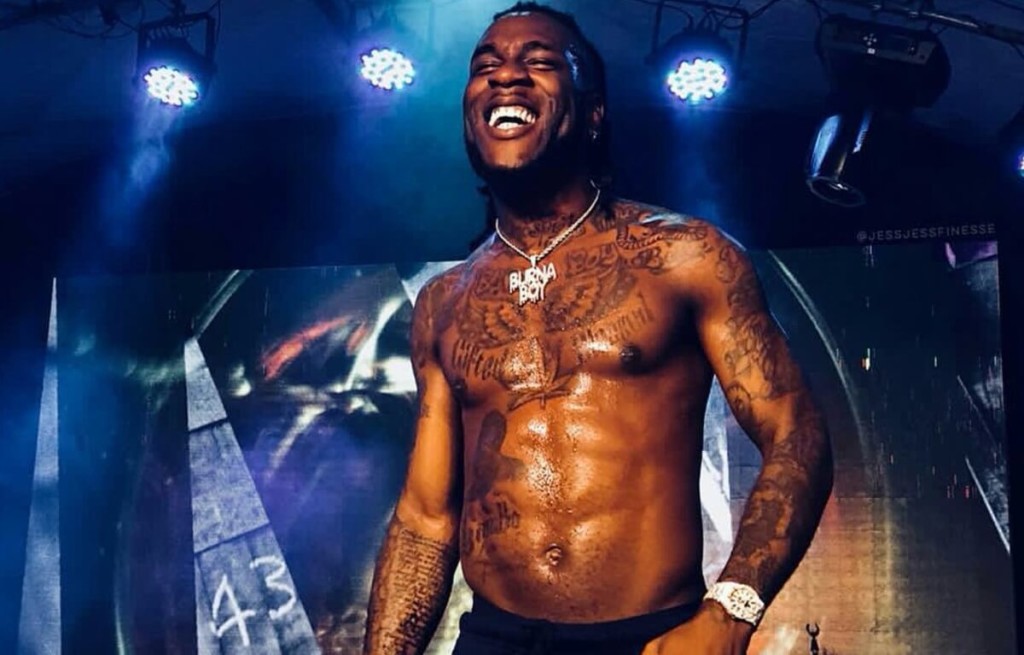 Just when it was looking like African musicians were a cheap mirror of their western counterparts, Burna Boy comes along to remind them of their roots using with an original vibe in his music. From selling out Wembley Arena to bagging a Grammy nomination, it seems the only thing that can stop Burna Boy is himself.
He may not have won the Grammy but a nomination is a win on its own. One stage, he dances with so much energy as if music resonates in his bone. Since the release of his new album, 'African Giant', Burna Boy has become a household name. In an interview with The Native magazine, he said,
"I'm not a rapper or a singer, I'm not even an Afrobeats singer. I'm an Afro-Fusionist. It's a spiritual genre of music, it just comes. You get chosen and it just works out for you."
Born Damini Ebunoluwa Ogulu, the talented singer has bagged multiple awards. However, since rising into prominence in 2012 after the release of 'Like To Party', Burna Boy has continued to thrill fans with his music. So far, he has three studio albums and one Extended Play (EP). We searched through his music to find the ones that revolutionized Afrobeat and here is our verdict. Let us know what you think about our list. If there are any of his songs that deserve a mention, do well to let us know.
#10. Like To Party
This slow-moving track left a lot of people asking questions when it was released. It sounded different from the norm at that time combining Afrobeat with Pop. It's about eight years since its release but it is still one of Burna Boy's best songs to date. However, listening to this song it was easy to predict that there was more music in him. It has over a million views on YouTube.
#9. Run My Race
This groovy tune had a lot of urban culture to it. In his usual way, Burna Boy combines English, Nigerian Pidgin and his native Yoruba language. Also, in a subtle way, the track dishes out useful advice. With over a million views, this is one of the songs that quickly became a street anthem.
#8. Soke
While sticking to his Afrobeat fusion, Burna Boy switched up his tune in 2015 with Soke. On this track, he addresses some of the ills of the nation. Although the majority of the song was rendered in his mother tongue, he still introduces English from time to time to give you a sense of what the music is all about. With about 8.3 million views, it's easy to tell what his audience thinks about this track.
#7. On The Low
A few months ago, this was one of the videos on our top music list. This is a love song rendered in Afrobeat. Also, it is a slow-paced song that is easy to fall in love with. From the transition to the fusion of English, patois, and mother tongue, this track will make you move unconsciously. Consequently, it is not surprising that it has over 96 million views on YouTube. This makes it one of his most viewed tracks.
#6. Tonight
On this track, Burna Boy shows off his vocal dexterity. The most impressive feature of this song was the way he easily mixed up languages. Popular figures including Wizkid makes a cameo appearance in the video. It certainly one of those songs that you would love to listen to over and over again. Listen to it and tell us what you think.
#5. Heaven's Gate
This is one of his first successful international collaborations. The intent from start to finish was obviously to bring down the roof. Thus, the energy from start to finish was high. It is a song that is easy to vibe to. Inasmuch as you may struggle to keep up with the lyrics, it is one song that tells you that Afrobeat has come to stay.
#4. Gbona
This song is Burna Boy at the best of Afrobeat. The video starts off like a war zone with a helicopter flying around. However, the lyrics is talking about the effect of the song on the body. As with every good Afrobeat track, there are lots of lessons to learn from this track. It is not surprising that it has over 33 million views.
#3. Anybody
This is not only a fan favorite but appears to be one of the singer's favorite. Thus, it is one of the first songs he performs in his shows. From the hippy soundtrack to engaging lyrics, there is so much to love on this track. The video did not disappoint too. This is one of the songs that will be on your playlist for a long time. On YouTube, it has over 21 million views.
#2. Killin Dem
Burna Boy features Zlatan on this track. However, what caught people's attention was its unique dance step which sees the dancers kick into the air. One of the sublime messages on this track is the fact that Afrobeat can flow with any genre. So far, it has over 25 million views on YouTube. Tell us what you think about the dance step.
#1. Ye
The Guardian describes this track as 'the song that has spearheaded Afrobeats' global expansion'. It is easy to flow with and has an enticing drum line and hook. On the Internet, you will find videos of westerners singing along to the lyrics. Besides the colorful display of money and car, he is talking about serious social issues. It has over 65 million views.