Weeks After She Met Them On Instagram, Super Model Naomi Campbell Visits Nigerian Kids Dance Group In Ikorodu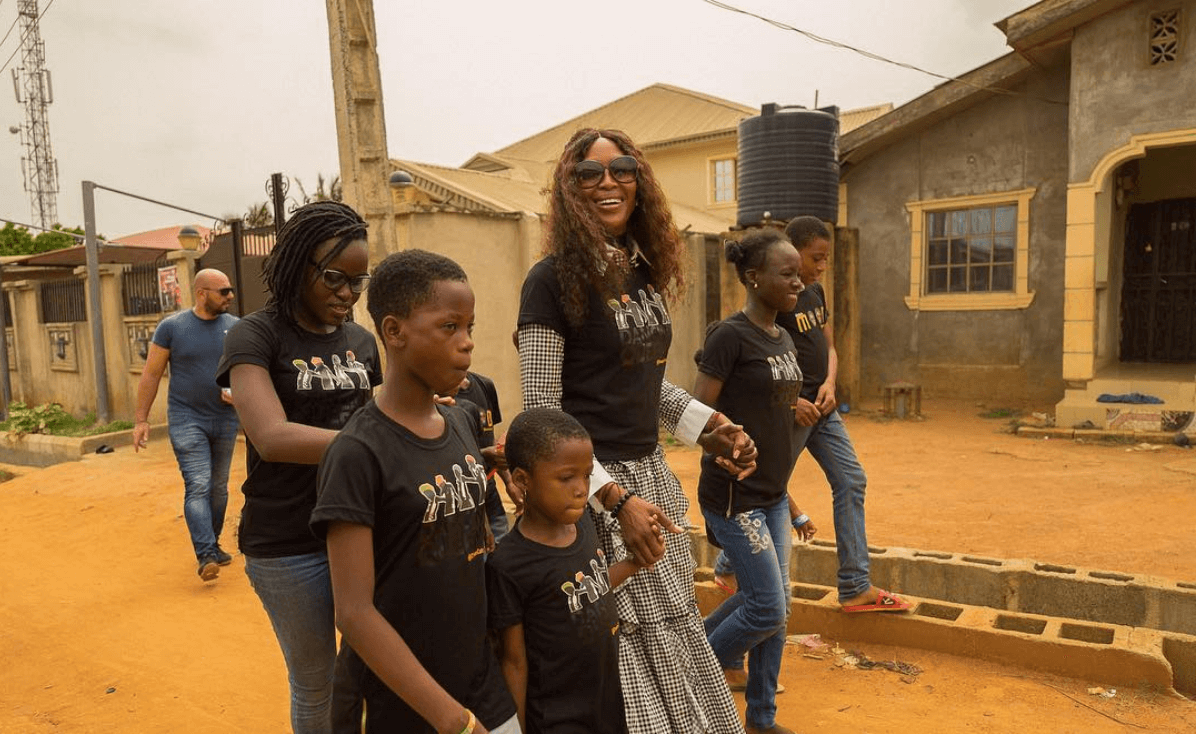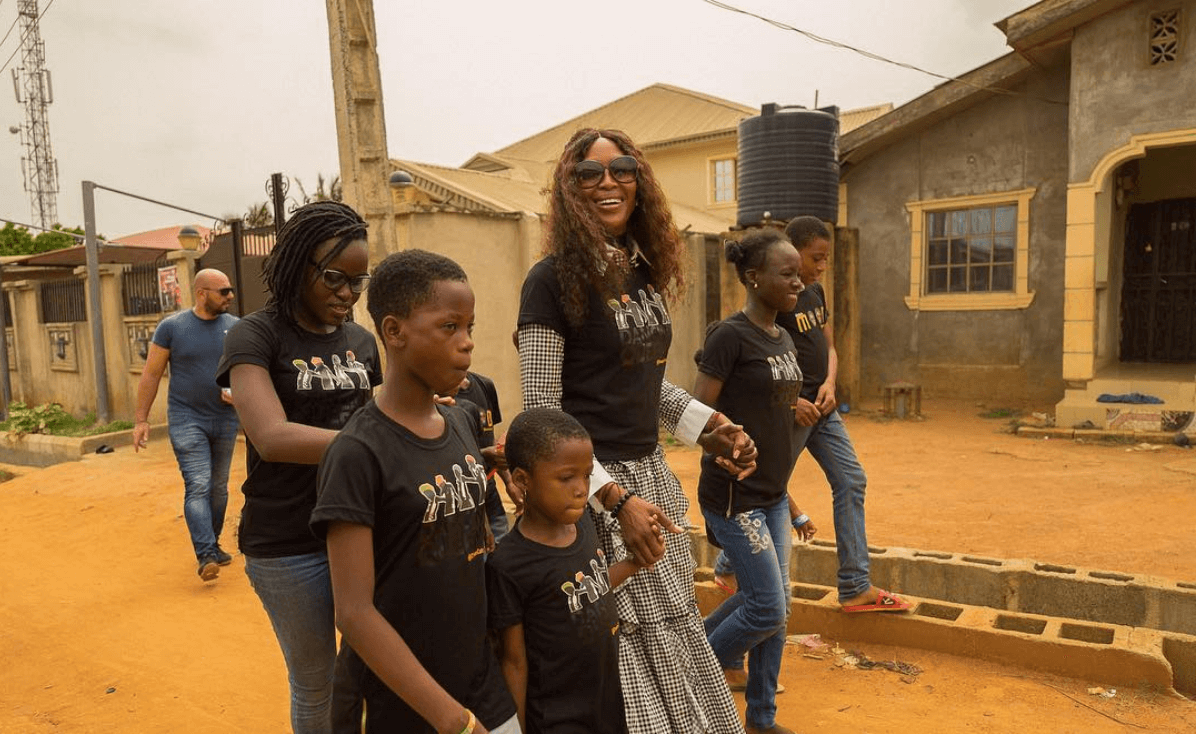 Weeks ago, Naomi Campbell discovered the super-talented kids that make up the dance group, Dreamcatchers on Instagram. She was so amazed by their talent that she promised to pay them a visit when she comes to Nigeria. Yesterday, the British Supermodel, fulfilled that promise. She took her entourage with her to visit the kids at their home in Ikorodu.
ALSO READ: John Legend Pays A Silent Visit To Nigeria. Here Is The Reason Why
The kids could not contain their excitement as they jumped on her, danced with her. Also, they took her around their neighbourhood. Their coordinator, Seyi Oluyole shared the happy moment the British supermodel stepped into their compound and it's the sweetest thing ever. What do you think about the visit? Share your thoughts with us in the comment box below.