Another Nigerian Visual Artist Sells Artwork For Over Half A Million Dollars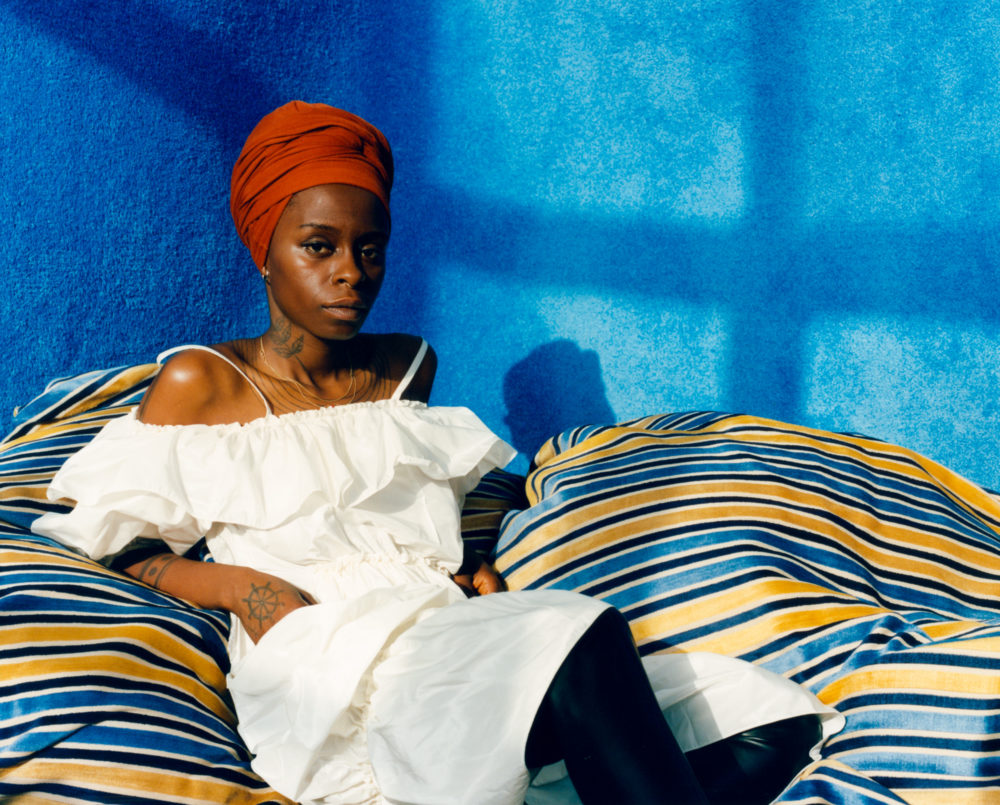 Art is a thing of beauty and those who appreciate artworks don't mind paying a hefty fee for them. A few years ago, Nigerian artists rarely get enough recognition for their works. However, that has changed. Toyin Ojih Odutola is the rave of the moment after her artwork sold for £471,000, which is about $589,785 (approx. N215 million). The artwork which was titled 'Compound Leaf' was sold at Sotheby's.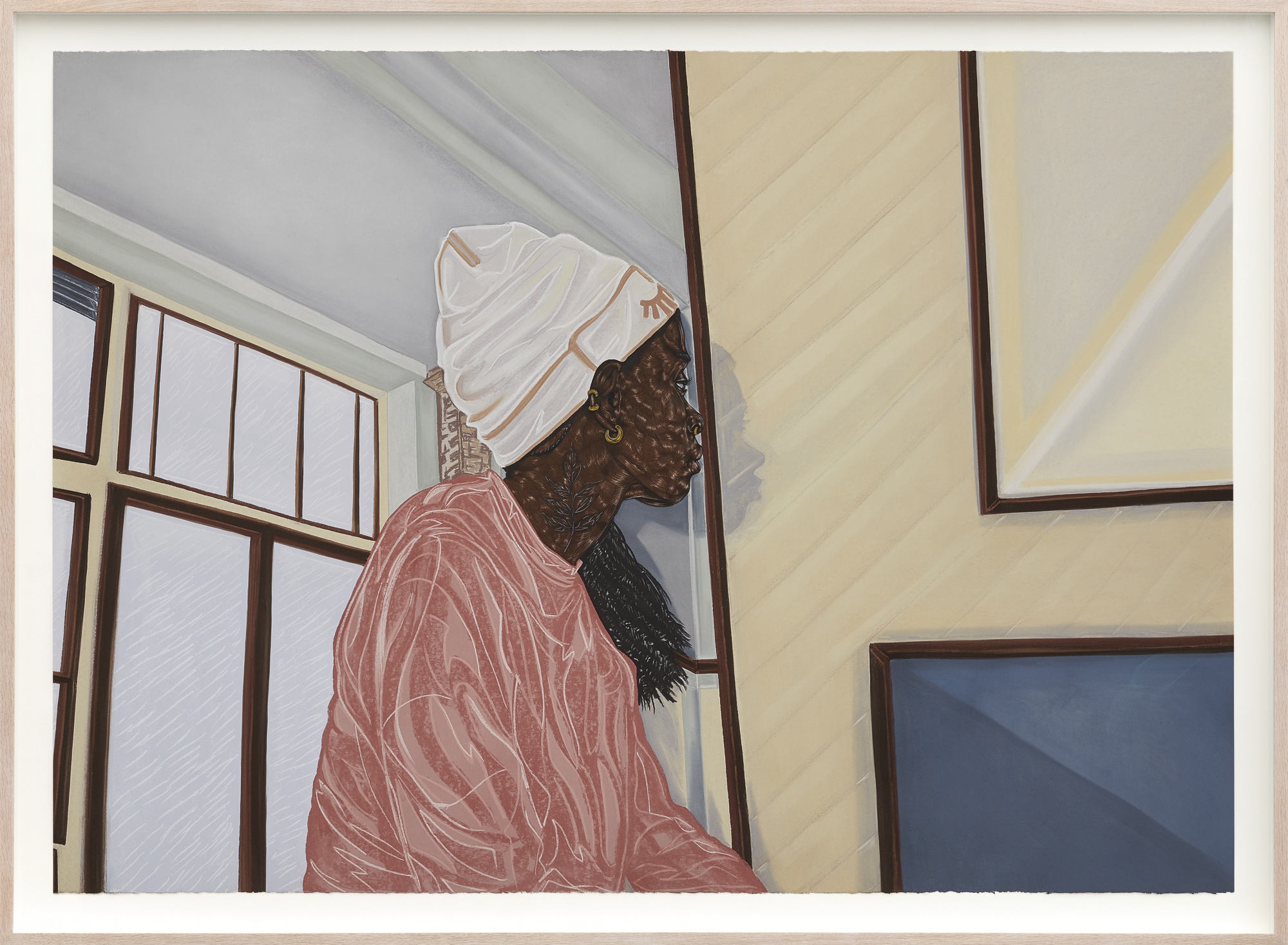 According to the News Agency of Nigeria, the sale puts her behind female compatriots like Njideka Akunyili-Crosby and the legendary Ben Enwonwu. Toyin Ojih Odutola creates multimedia drawings on various surfaces. The artist said art was her medium of escape from cultural shock. She described it as a coping mechanism which transitioned into "investigative, learning activity". In an interview with Vogue, she said,
"I was obsessed, capturing everything I saw and being fascinated with the incredibly simple task of looking at something and transmitting it onto paper. It's an immediate magic."
A brief highlight of Toyin Ojih Odutola's career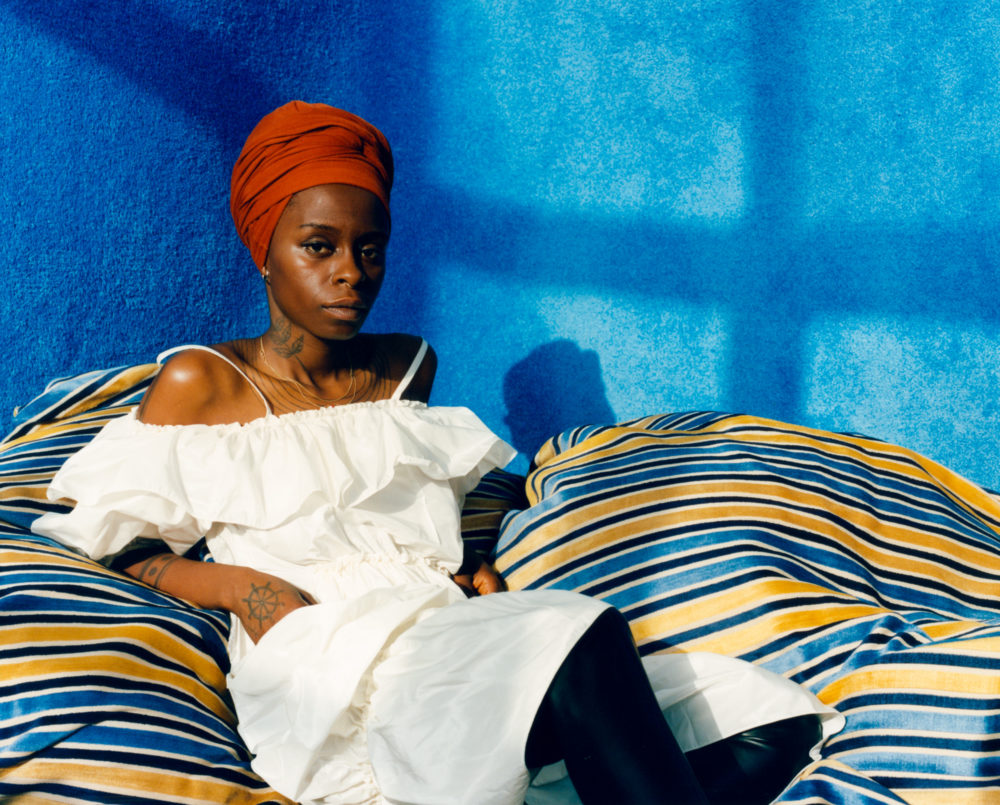 Toyin Ojih Odutola left Nigeria for the United States when she was five. Consequently, she became aware of the difference in her skin color in comparison to most people in her environment. The realization was dizzying and made her question her identity. However, with art, she was able to bridge the cultural gap. Her multimedia drawings on different surfaces ask questions about formulaic representations.
Toyin Ojih Odutola's permanent collections can be found at Baltimore Museum of Art, New Orleans Museum of Art., Birmingham Museum of Art, The Metropolitan Museum of Art, Whitney Museum of American Art, and Museum of Modern Art. 
Exhibitions
If you judge the success of a musician by the position of their songs on the Billboard that of an artist would be the number of exhibitions they have attended. In this regards,  Odutola has been part of a large number of exhibitions at various institutions including, Menil Collection, Houston, (2012), Aldrich Contemporary Art Museum, Ridgefield (2013), Studio Museum Harlem, New York (2015, 2012), Contemporary Art Museum St. Louis (2015), Brooklyn Museum, New York (2016), Whitney Museum of American Art, New York (2017–18), The Drawing Center, New York (2018–19).
Some of her ongoing exhibitions include: 
Apart from her exhibitions, Odutola also has works on display at National Museum of African Art (Smithsonian), Honolulu Museum of Art, Spencer Museum of Art, Princeton University Art Museum, and Philadelphia Museum of Art.