New Exhibition By Nigerian Photographer Raises Awareness On Albinism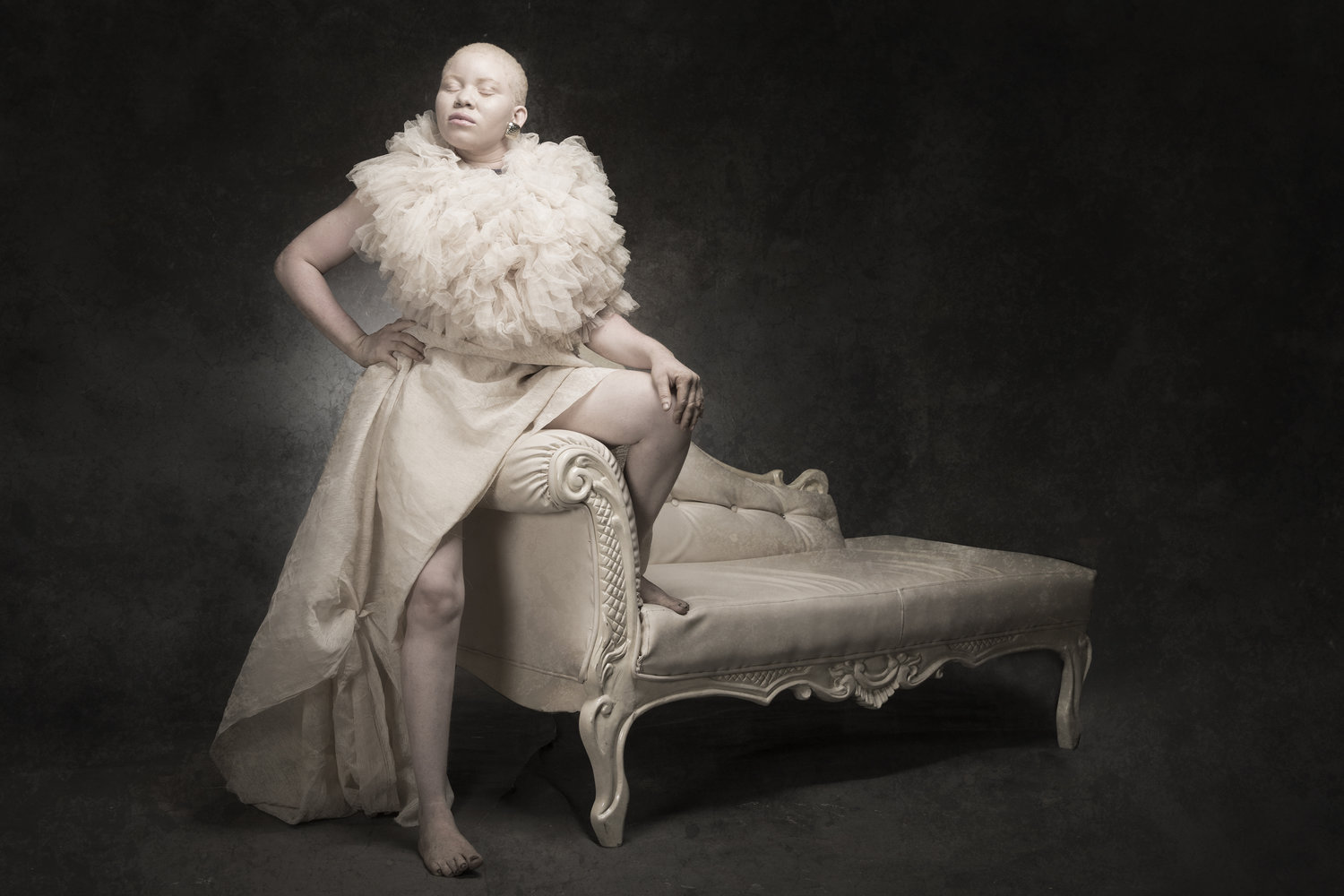 The 25th of May every year is Africa Day. To celebrate this year's edition, Nigerian photographer, Yetunde Ayeni-Babaeko put up a photo exhibition. The photo exhibition tagged 'White Ebony' took place at the Temple Muse, Victoria Island. Hosting the event was SMO Contemporary Art. However, one of the highlights of the exhibition is the daily struggle of people with albinism. The curator of the exhibition, Sandra Mbanefo Obiago, said,
"As in her previous exhibitions, issues such as the challenges survivors of breast cancer face, and photographing dancers performing in slums to highlight the needs of populations living in shantytowns, Yetunde Ayeni-Babaeko's amazing artistry her commitment to social change."
The exhibition featured twenty thought-provoking albinism photographs. In the photographs, Yetunde Ayeni-Babaeko explored the complexity day-to-day of life of people with albinism. 'White Ebony' will run at the venue until June 19. Consequently, the exhibition seeks to draw attention to the protection of people with albinism. This is also in commemoration of the annual June 13 International Albinism Awareness Day.
Understanding albinism and the challenges it presents
Albinism is a genetic problem leading to the lack of pigmentation (melanin) in the body. Melanin is responsible for eye, hair, and skin color. Therefore, the lack of this chemical leads to pale skin, eyes, and hair appearance. Notwithstanding that albinism can affect people of all races, the prevailing temperature in most part of Africa complicates their problem.
Inasmuch as there are different types of albinism, Yetunde Ayeni-Babaeko's exhibition keeps mute on this. Rather, some of her exhibitions show the skin burns resulting from exposure to the sun. Also, the lack of skin pigmentation predisposes people with albinism to skin cancer. Thus, the need to protect their skin from the sun with umbrellas or long-sleeves shirt.
Sneak peek into the 'White Ebony' exhibition
Dignitaries graced the occasion including the president of The Albino Foundation, Jake Epelle. Members of the foundation that modeled for Yetunde Ayeni-Babaeko were also in attendance. However, Epelle seized the opportunity to solicit for donations for the foundation.
According to Epelle, the money will go into buying sunscreens and to send children with albinism to school. Epelle said,
"Much more needs to be done to advocate for the recognition and respect of the rights and socio-economic inclusion of people living with albinism. The foundation works with governments and development institutions to improve the health and social wellbeing of people with albinism in Nigeria."
The motive behind Yetunde Ayeni-Babaeko's photography exhibition
Who can better tell the motive of action than the performer of the action? Yetunde Ayeni-Babaeko worked with The Albino Foundation in Lagos. This gave her a deeper insight into their realities. Ayeni-Babaeko explains,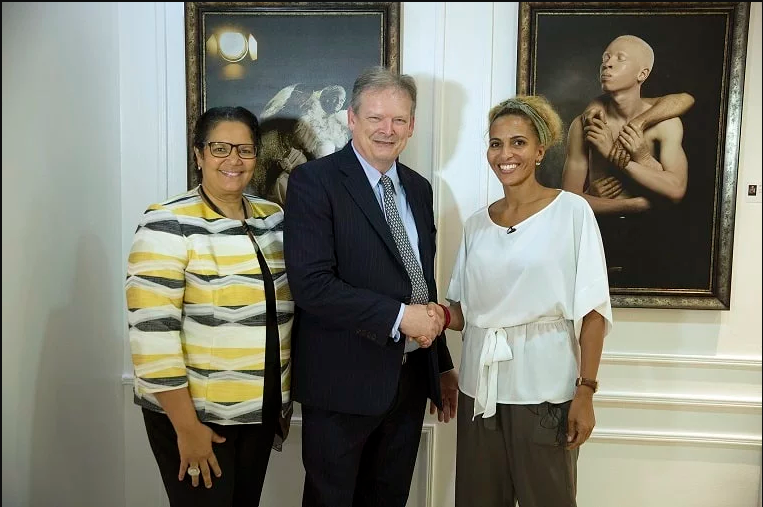 "It's easy to create a striking image of a person with albinism because of how unique they are. But these models were not just put in front of my camera for me to photograph. I was able to really connect with them through long conversations about their daily struggles, sharing with me what their life is like. All this knowledge translated into this new body of work."
There is still a plethora of stigma that accompanies albinism. In some cultures, albinism is a taboo while in others they are 'hunted' for rituals. It is estimated that there are 2 million people with albinism in Nigeria. However, Yetunde Ayeni-Babaeko said,
"My work is not there to make you feel good; its purpose is to trigger you to think and expand your knowledge."