Top 10 Highest Paid African Soccer Players In 2020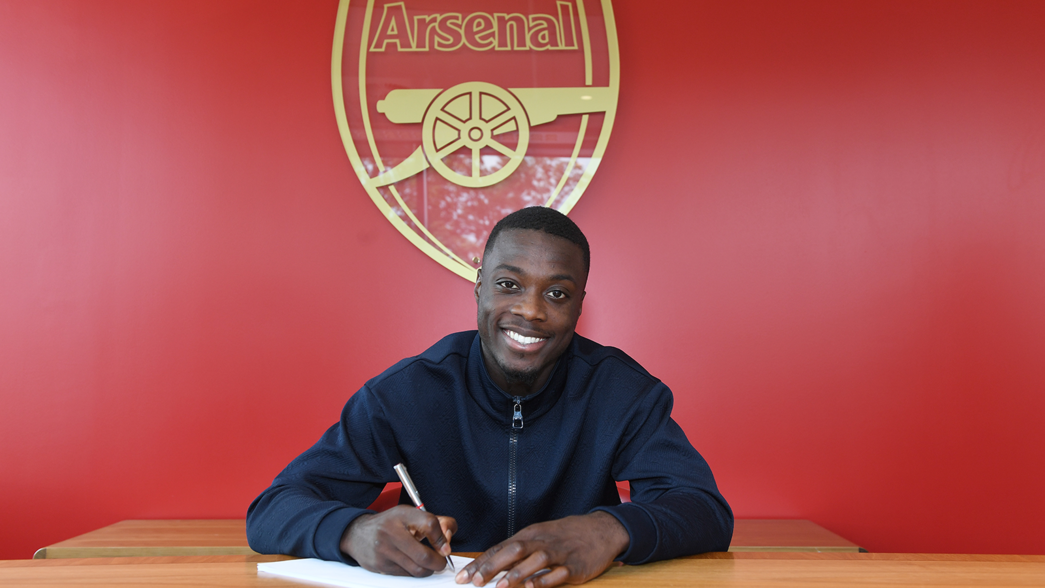 Soccer is obviously one of the most lucrative sport in the world today. It offers gigantic cake size benefits for both its lovers and players. One of the many benefits of soccer is the mouth-watering sum of money received by its players every week. It is good to know that Africans are also benefactors in the piece of cake offered by soccer. But do you know the highest-paid African soccer players in 2020?
It will surprise you to know that some African soccer players earn more than their European counterparts. They are obviously full of potentials that can not be over recognize at both club and national levels. African soccer superstars that receive fat wages and sponsorship deals worth millions of euros are either playing in the English Premier League, Spanish la Liga, Bundesliga, or Chinese Super League. We have researched and collated a list of highest-paid African soccer players for the year 2020. Check them out.
10. Joel Matip (£100,000 per week)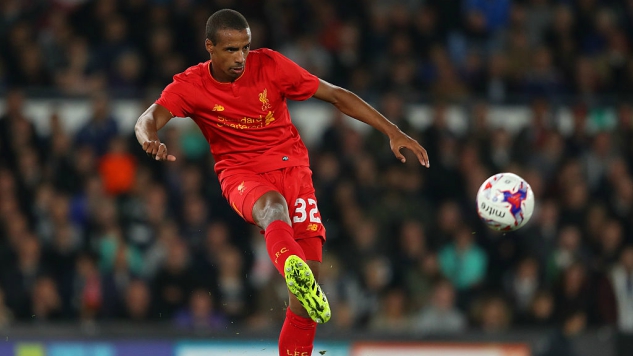 Joel Matip is one of the serial and highly paid midfielders currently in the world of soccer. His weekly salary is £100,000. He plays for Cameroon and Liverpool. Matip made his first professional soccer debut with Schalke 04 in 2009. He was at the club till 2016 before completing a free transfer to Liverpool. Joel Matip has been instrumental in Liverpool's Champions League, Super Copa, and EPL wins this year.
9. Hakim Ziyech (£100,000 per week)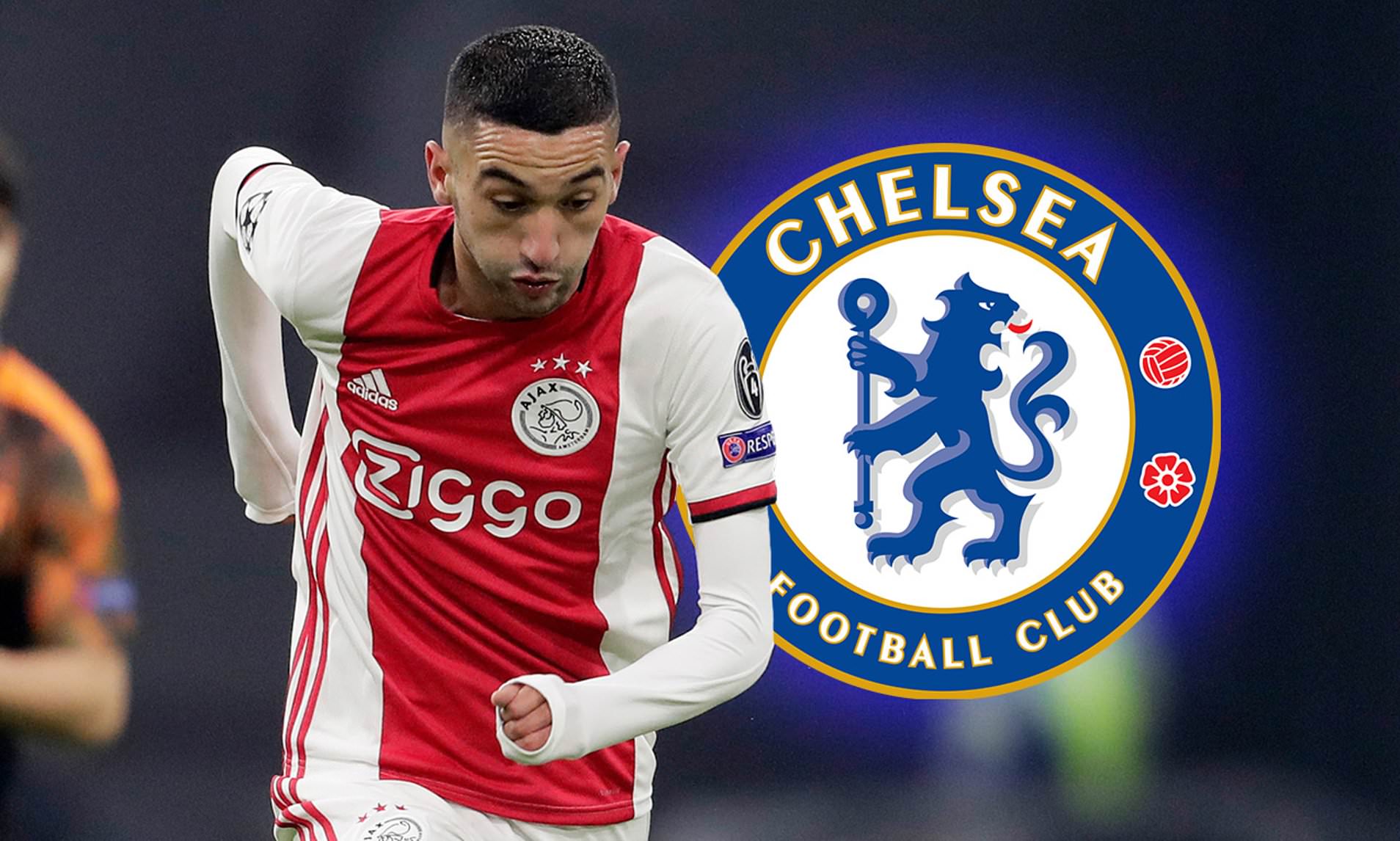 One of Africa's favorite soccer players, Hakim Ziyech, is number nine on our list of top 10 highest paid soccer players in 2020. Hakim Ziyech is a Moroccan international and Chelsea FC player. He currently plays for Ajax but has signed a five-year contract with Chelsea FC. This contract will see him bag £100,000 weekly in his new club. Although Hakim Ziyech still plays for Ajax, he is included in our list because the five-year contract with Chelsea has commenced on 1 July 2020.
8. Naby Keita (£120,000 per week)
Number eight on our list of top 10 highest paid African soccer players is Naby Keita of Guinea and Liverpool FC. He has been earning £120,000 weekly since he transferred to Liverpool from RB Leipzig in 2018. Naby Keita is an exceptional player both at national and club level. As a result, he was named the Footballer of Year in Guinea in 2015, Australian Footballer of the Year in 2016, Bundesliga Team of the Year 2017, UEFA Europe Team of the Season 2018, and CAF Team of the Year 2018.
7. Riyad Mahrez (£120,000)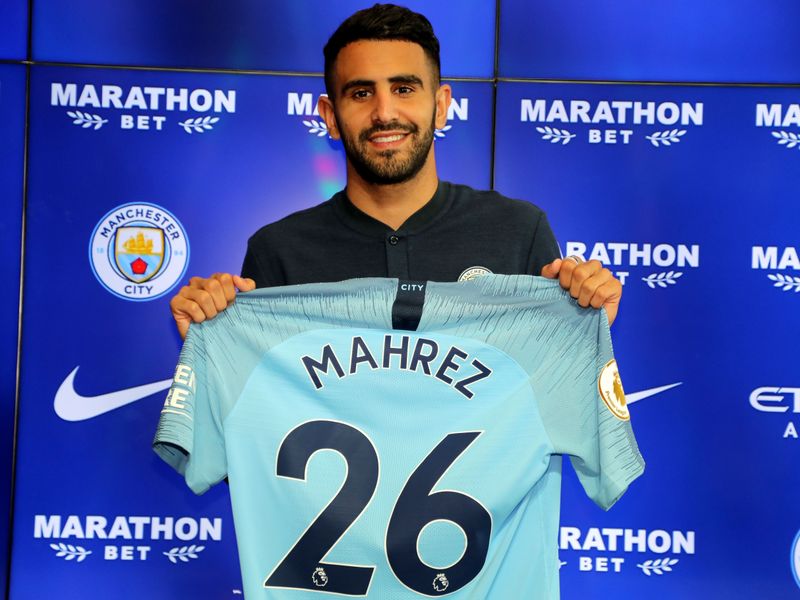 Professionalism runs in most African soccer players' blood and Riyad Mahrez is not an exception. Riyad Mahrez is one of the best players in the world currently playing for Manchester City in England. Mahrez rose to the level of a world-class player when he drove Leicester City to her first-ever EPL title in 2015. Riyad Mahrez currently earns £120,000 weekly, making him one of the top paid African players. Mahrez won one premier league title with Leicester and two with Manchester City. He was part of the team that won the last African Cup of Nations (AFCON). Mahrez is also one of the African players to bag the PFA player award. Mahrez holds shirt numbers 26 and 7 for Manchester City and the Algerian national squad respectively.
6. Wilfried Zaha  (£130,000)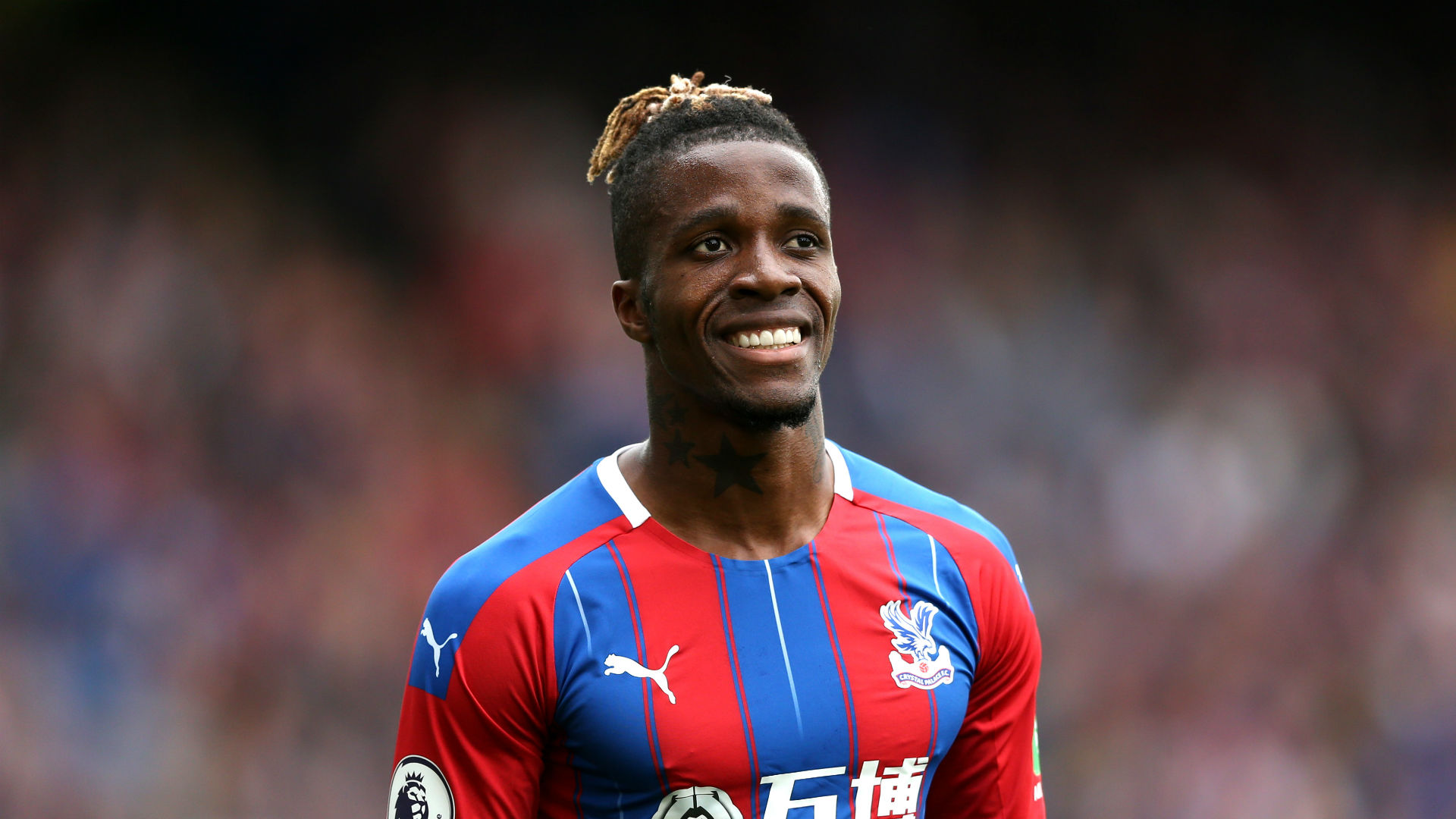 When mentioning the top 10 highest paid African soccer players, we can never omit Wilfried Zaha of Ivory Coast. Zaha earns £130,000 every week since signing a new deal with Crystal Palace in 2018. The signing made him the highest-paid player in Crystal Palace. Wilfried Zaha graduated from crystal palace's academy. Following some impressive campaigns with crystal palace, he transferred to Manchester United. After two seasons with Manchester United, Zaha moved back to Crystal Palace because he could not secure a regular spot in United's starting XI. Wilfried Zaha currently wears Crystal Palace's number 7 shirt.
5. Nicolas Pepe (£140,000)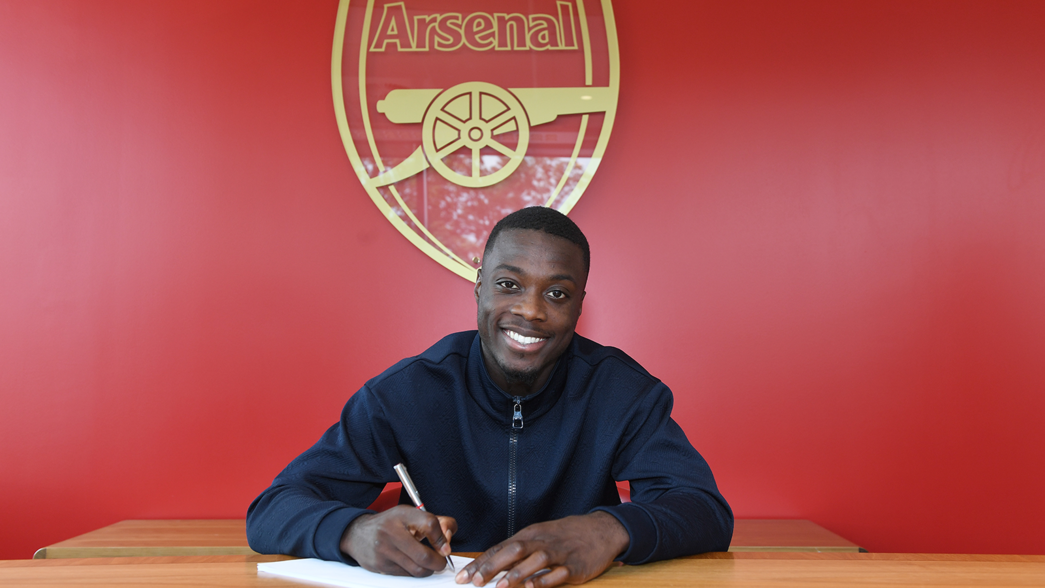 Nicolas Pepe is a top striker for both the Ivory Coast national team and premier league club Arsenal FC. He is a superb player with awards to show for it. In Lille, Pepe was part of the UNFP Ligue 1 team of the year prior to his £72 million transfer to Arsenal in 2019. Though Nicolas Pepe now plays for Arsenal FC where he bags £140,000 as wages every week, he has previously played for the likes of Poitiers, Angers, Orleans, and Lille.
4. Sadio Mane (£150,000)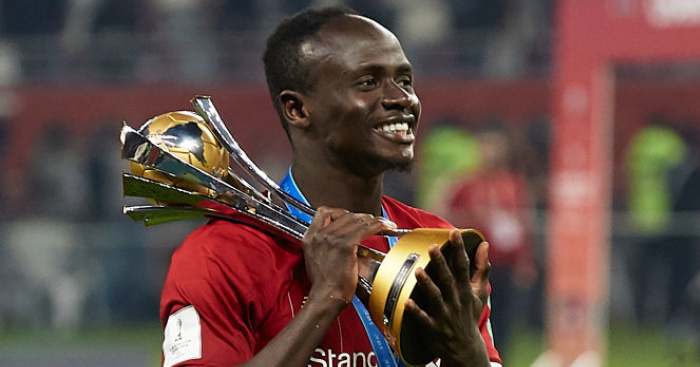 Sadio Mane is a Senegalese and Liverpool sensation and serial winger. He is one of the best soccer players for his outright performance at both club and country level. After a series of club transfers, Sadio Mane now plays for English Premier League title holder and UEFA Champion, Liverpool FC. He earns £150,000 weekly salary at the club.
3. Odion Ighalo (£180,000)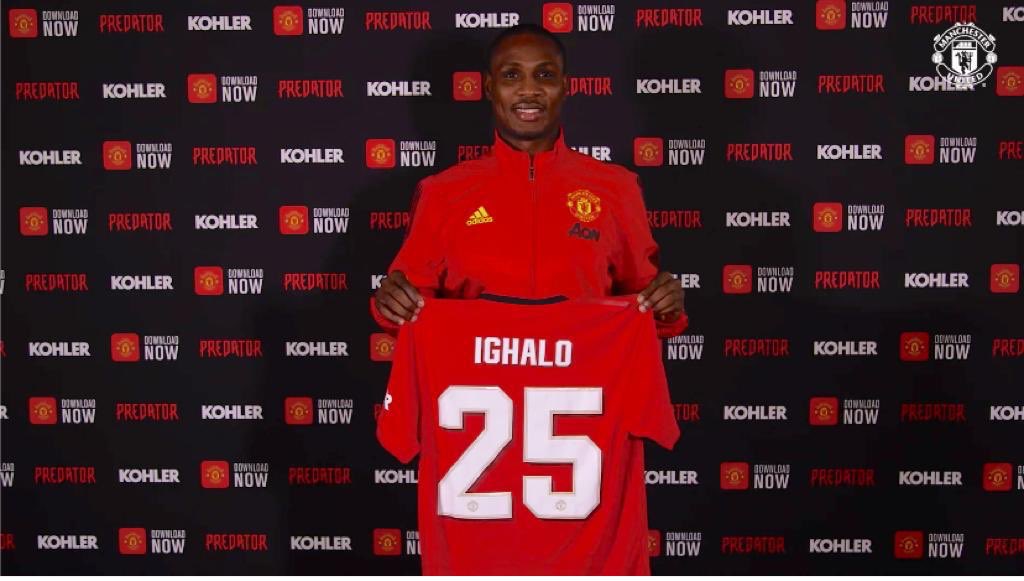 Odion Ighalo is an ex-Super Eagles of Nigeria soccer player and Shanghai Greenland Shenhua top striker. He is earning a weekly salary of £180,000 from both his parent and loan club Manchester United. Odion Ighalo has featured in numerous international soccer competitions such as the World Cup, African Nations Cup, and other club matches. He is known for his composure and clinical finish in front of the post.
2. Pierre-Emerick Aubameyang (£200,000)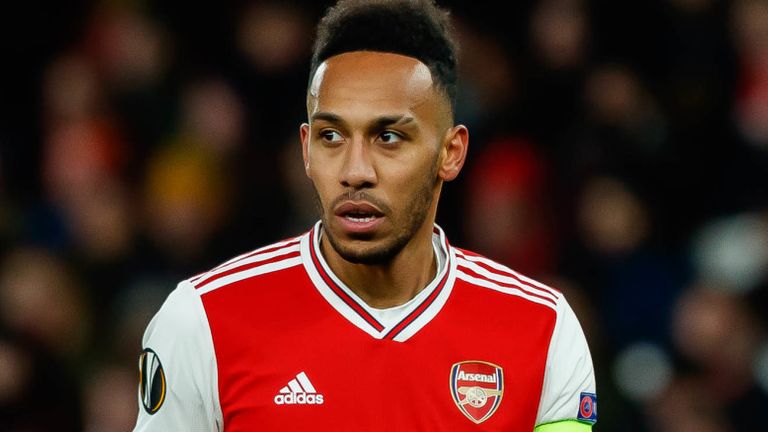 Pierre-Emerick Aubameyang is a Gabonese international who currently plays for English side Arsenal FC. He earns a whopping salary of £200,000 per week. Pierre-Emerick Aubameyang is considered one of the best strikers in soccer for his impressive abilities in getting the ball into the back of the net.
1. Mohammed Salah (£200,000)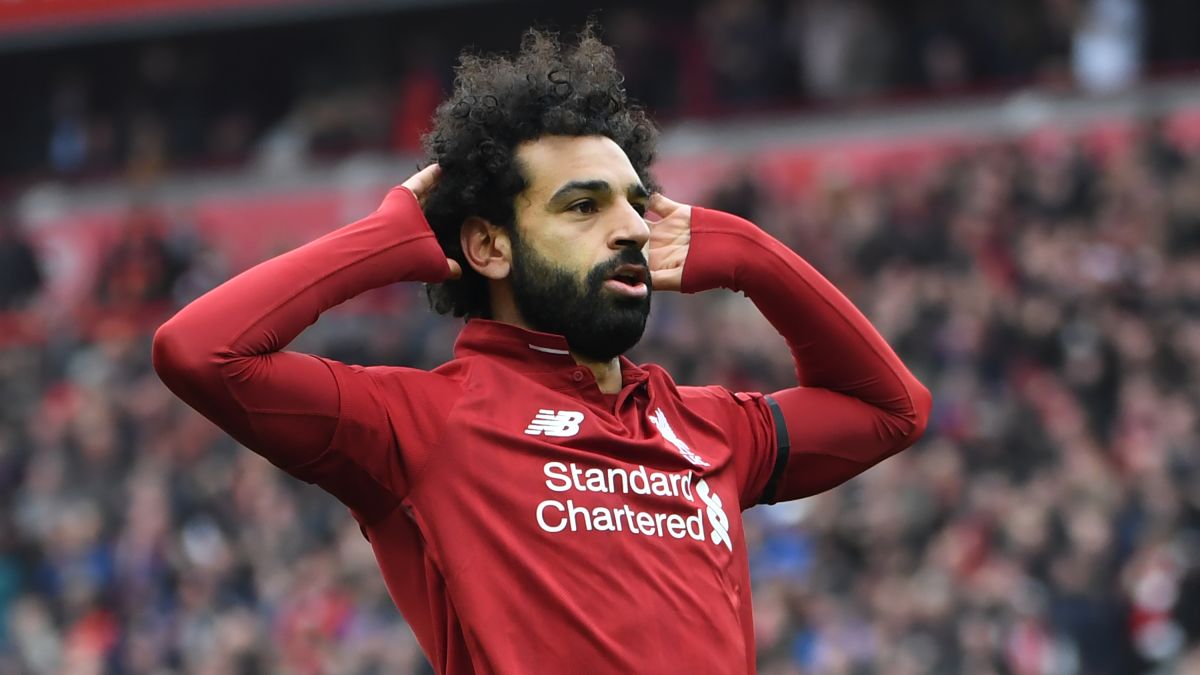 Mohammed Salah plays as a winger for both the Egyptian national team and the English Liverpool FC. He is currently earning a mouth-watering £200,000 weekly salary at Liverpool FC. Mohammed Salah plays alongside African sensation Sadio Mane. Both were instrumental to the club's UEFA Champions League win and league title. He also has numerous individual awards including the African best footballers in 2018.
Though many African soccer players did not feature on this list, they are making the continent proud in their various leagues. As Africans and soccer lovers, we should sustain our support so that they can continue to make us proud. Which player's earning surprised you the most on this list? Let us know in the comment box below.