These 5 Rising African Soccer Stars Are Worth Over 20 Million Dollars Each. Will They Be Transferring In 2020?
Winter is here, summer awaits. The movement of players from one club to another is both thrilling and emotional. As clubs look to bolster their ranks with the perfect acquisitions, we present some of the young African players to watch. These young players are worth a fortune in the transfer market. Inasmuch as they are shining stars, their clubs may be willing to let them go for the right price. Enough of the chit chat, here are the promising soccer stars from Africa on our list.
Ismael Bennacer
Age: 22
Date of birth: Dec 1, 1997
Place of birth: Arles, France
Nationality: Algerian
Position: Midfielder – Defensive Midfielder
Foot: Left
Current Club: AC Milan
Market Value: 20 Million Euro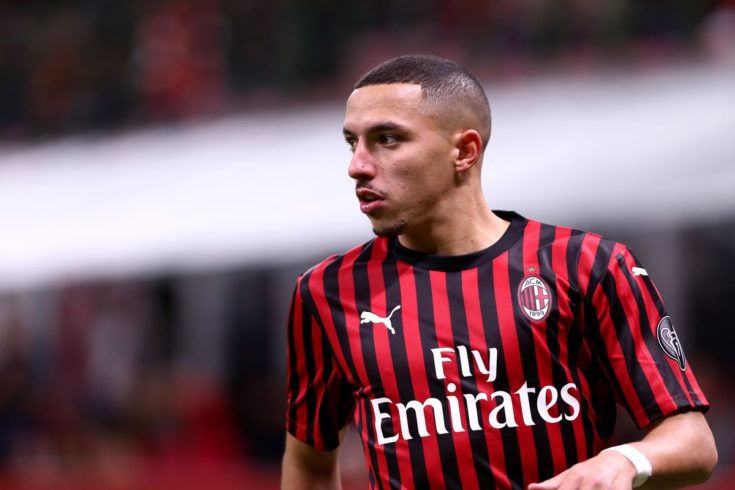 Currently, on a 5 year deal with AC Milan which earns him 1.5m Euro per-annum, Bennacer is a sensation to watch on the pitch. He's played 13 out of 18 league games in the 2019/2020 season. Also, the 21-year-old has already represented his nation 21 times and played an integral role in ending the nation's 29-year wait for the AFCON in 2019. He was voted the 'Best Young Player' and 'Best Player' of the tournament. As the transfer market opens, Bennacer would be a decent buy for clubs looking to strengthen the middle of the park.
Achraf Hakimi
Age: 21
Date of birth: Nov 4, 1998
Place of birth: Madrid, Spain
Nationality: Moroccan
Position: Defender – Right Back
Foot: Right
Current Club: Borrusia Dortmund
Market Value: 45 million Euro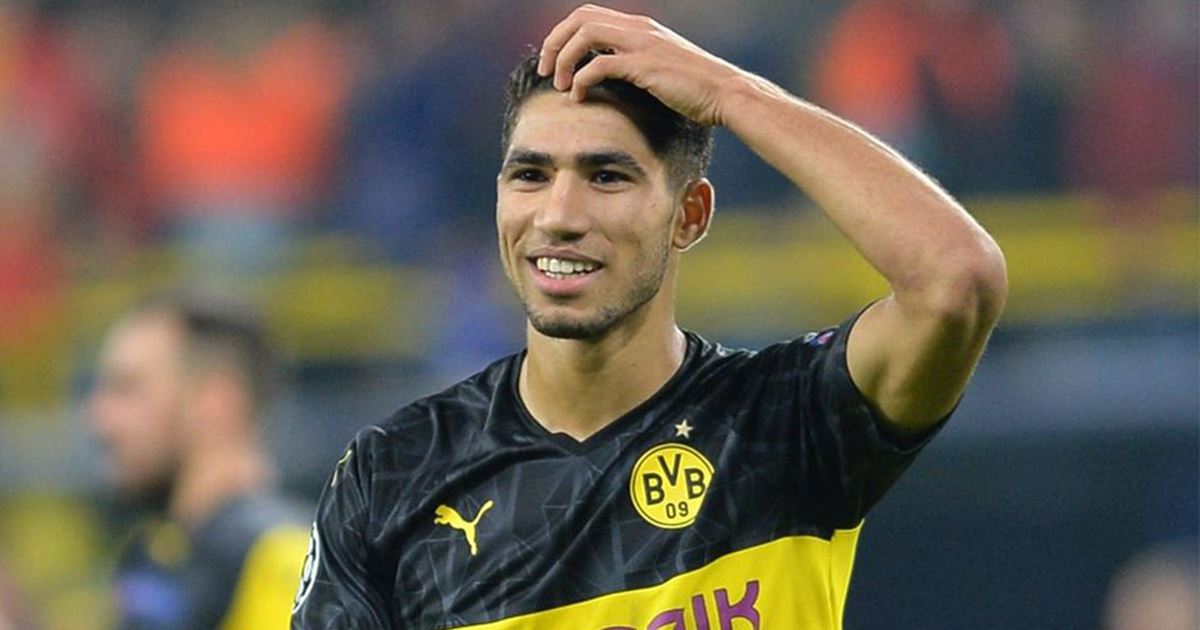 May not be a realistic target this transfer market for clubs looking for immediate recruits as his parent club, Real Madrid, might not be looking to sell. Hakimi can play at left/right back and sometimes operates as a winger. In 2017 Hakimi graduated from the famous Madrid Castilla before being shipped out on loan to Germany. He is currently on loan to Borussia Dortmund. The right amount might tempt Madrid to let go.
Victor Osimhen
Age: 21
Date of birth: Dec 29, 1998
Place of birth: Lagos, Nigeria
Nationality: Nigerian
Position: Forward – Center Forward
Foot: Right
Current Club: Lille
Market Value: 30 million Euro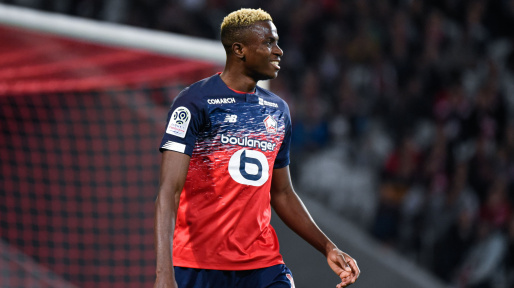 Has a total of 10 goals in 20 Ligue 1 fixtures. He is obviously one of the best youth players on the continent. The fearless and hardworking striker is already enjoying comparison with Samuel E'too. He won the 'Golden Boot' and the 'Silver Ball' in 2015. Although this is his breakthrough season with the Ligue 1 giants, Victor might still be available in this transfer market. Surely, with his ability, he would be a steal for any club. However, Osimhen once mentioned he would prefer Bundesliga to any other league.
Amadou Diawara
Age: 22
Date of birth: July 17, 1997
Place of birth: Conakry, Guinea
Nationality: Guinean
Position: Midfielder – Defensive Midfielder
Foot: Right
Current Club: AS Roma
Market Value: 20 million Euro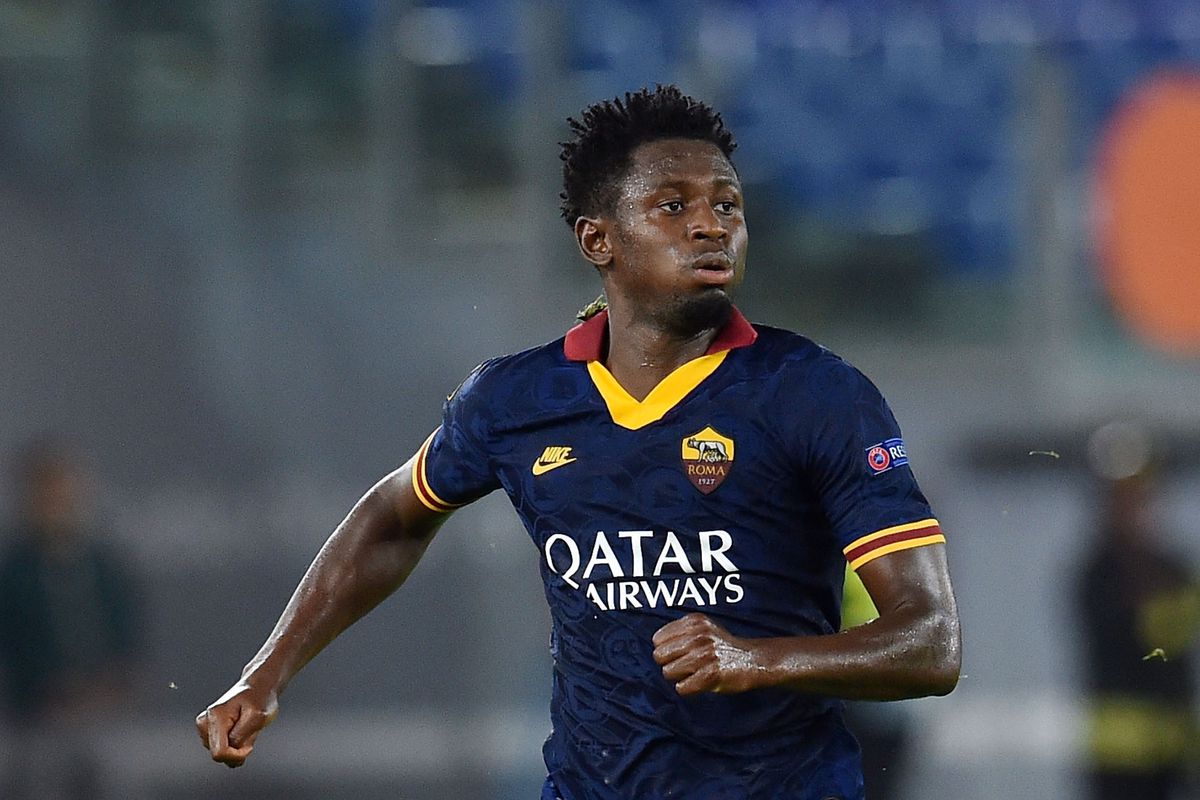 Combative, robust, and direct. These are the words that best describe Diawara's style of play. Diawara is obviously a great addition to AS Roma. They acquired his services from Serie A  rivals Napoli. He is worth about 20m Euro in the transfer market. However, he will be an easy target for rich clubs across Europe. After signing a 5-year deal just this summer, he might just be looking for a bigger platform to exhibit his talent.
Alfa Semedo 
Age: 22
Date of birth: August 30, 1997                           
Place of birth: Bissau
Nationality: Guinea- Bissau
Position: Midfielder – Defensive Midfielder
Foot: Right
Current Club: Nottingham Forest
Market Value: 4 million Euro
Semedo will be the best buy for top European clubs looking for 'a number 6'. With his vision for break up play and his quick release of the ball, Semedo has moved himself top of the pile with the best on the continent. Loaned from Benfica for game time, he is looking to settle at a top side and seal his place in the records of African greats.
It may seem as if Liverpool will get an early league crowning in the English Premier League (EPL). However, if top contenders like Manchester City, Leicester City, and Chelsea make good use of the transfer market window, they may still be able to cause an upset. Do you know any other rising African star that will make a good addition to this list? Let us know in the comment box below.