Trevor Noah Set To Produce The Story Of 8-Year Old Nigerian Chess Champion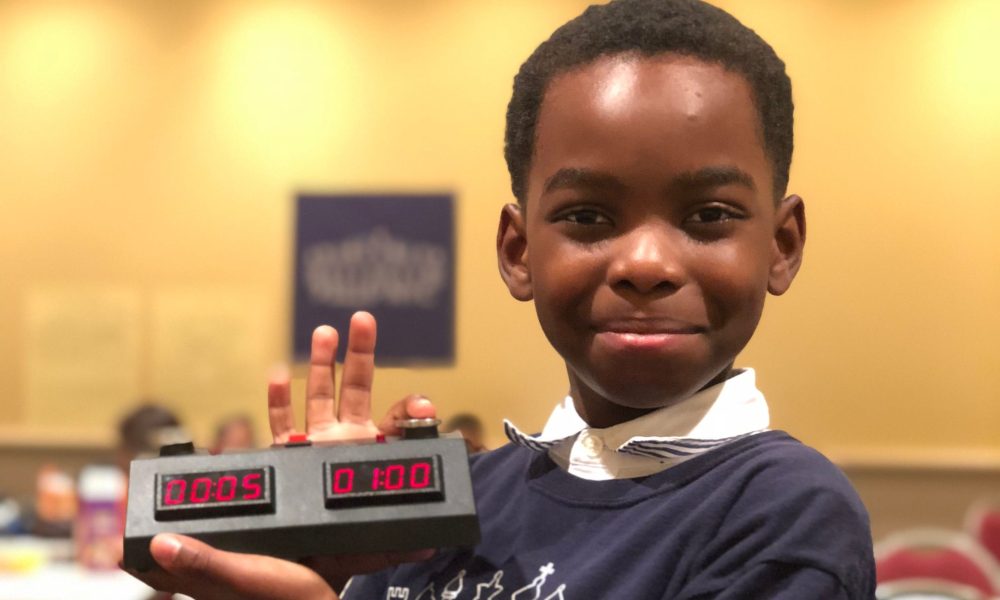 It is over a decade since the war against Boko Haram insurgents in Nigeria. Hundreds of thousands of people have been displaced as a result including young Tanitoluwa Adewumi (fondly called Tani) and his family. Afraid they will be attacked by the insurgents because they were Christians, the family fled northern Nigeria for New York in June 2017. However, in 2019, the 8-year-old won the New York Chess Championship for his age bracket without a single defeat.
The most interesting part of the story is that Tanitoluwa Adewumi only learned how to play about a year prior to the competition. At that time the family was staying in a homeless shelter in New York. However, learning about his condition after the win, Russell Makofsky who oversees the chess program at P.S. 116—where Tani is a third-grader—launched a GoFundME account on his behalf. The fundraising campaign was able to rack over $250,000. The story of the young chess champion will be made into a movie. One of the producers of the movie is ace South African comedian, Trevor Noah.
The transformation of a refugee family's fortune
It was Shawn Martinez, a chess coach at P.S. 116 that recruited Tani to join the chess program. However, thanks to Tanitoluwa Adewumi's gift, his family is no longer homeless. The apartment they moved into was clean and cozy. The house was bare but another donor promised to send them furniture, sheets, and towels while another was sending 100 chess books. Apart from financial support, the family also got messages from people offering legal services and cars. Describing Tani's talent to CNN's New Day, Martinez said,
" could just tell this game was for him. He's very tactical. His memory's great. The average kids do 50 to 100 puzzles a week. However, Tani does like 500 puzzles a week. He smiled every time he did anything on the board or learned something new."
Tanitoluwa Adewumi's feat was commended by former U.S. President, Bill Clinton. The young lad's rating is now 1587. People are already comparing him to Magnus Carlsen, the world's best player with a rating of 2845. Nonetheless, Tani says he hopes to become the youngest grandmaster in the world.
Tanitoluwa Adewumi's story will be coming to the big screen
The story of Tanitoluwa Adewumi and his family is being compiled into a three-part story to be published in 2020 by the HarperCollins imprint W Publishing. Consequently, there will be a movie based on the story. Paramount Pictures has already acquired the movie project that would be based on these books. Famous comedian and host of 'The Daily Show', Trevor Noah's Day Zero Productions will produce the movie. According to a Deadline report,
"It's a story of love, peace, community, and faith, and the lengths parents will go to bring their family to safety and provide them with a better life."
Other producers of the movie include Haroon Saleem, Mainstay Entertainment's Norman Aladjem, and State Street Pictures' George Tillman Jr. and Bob Teitel. The script will be an adaptation of the book. Who else is looking forward to the release of these books? Tell us how you feel in the comment box.