These Nigerian Communities Are Keeping This Famous Ancient Trading Technique Alive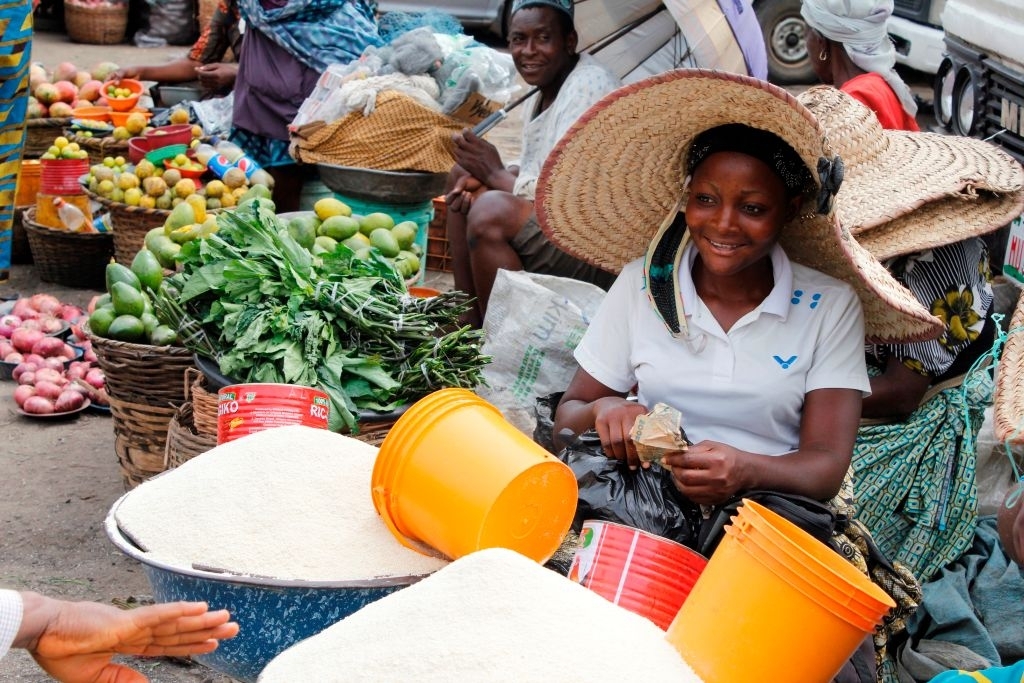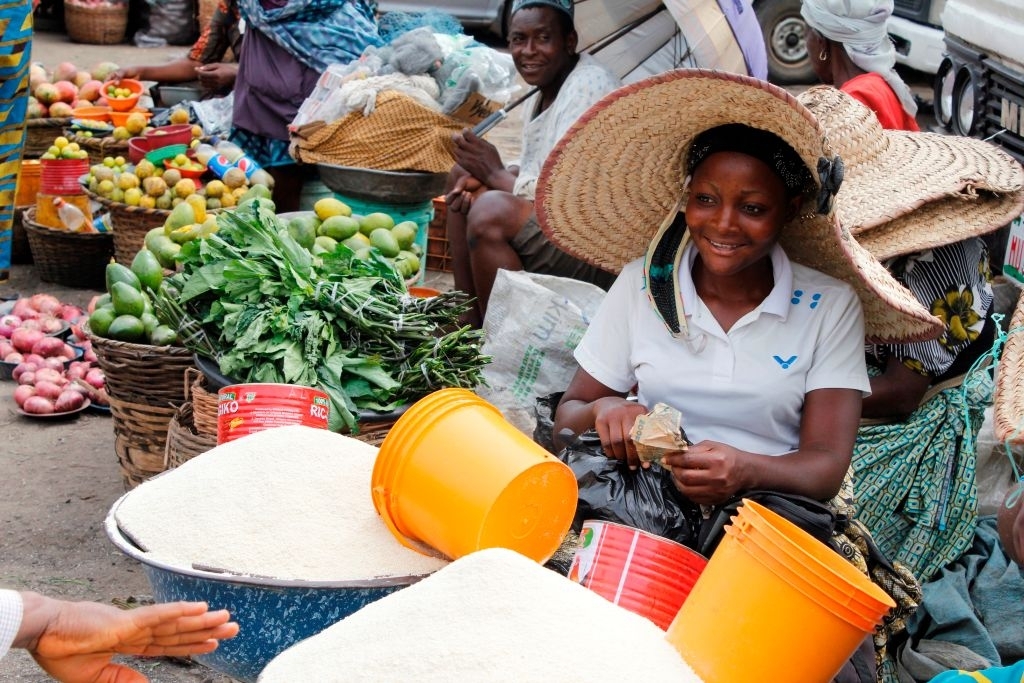 Today's economic systems are as sophisticated as the technologies which they employ. Trading techniques continue to evolve with the latest means of exchange being cryptocurrency. While most countries adopted the fiat currency as their legal tender, some communities in Nigeria continue to practice the ancient trade by barter system of trade.
The adoption of fiat currency as a means of exchange made trading a little more complex. Long ago, goods were traded for other goods of equal worth—or less equal worth. In this system of trade, the customer determines the value of the goods he wants to purchase. For example, if a customer needs a tuber of yam urgently, he or she will be willing to trade something that is perceived to be more valuable to get the tuber of yam.
Trade by barter is a far cry from the paper banknotes we use today. Regardless of the flaws of the trading system, two Nigerian communities still accept it as a means of trade. How have they managed to keep the practice alive in the midst of globalization? Keep reading to find out.
Trade by Barter in Makun Omi Community, Ogun State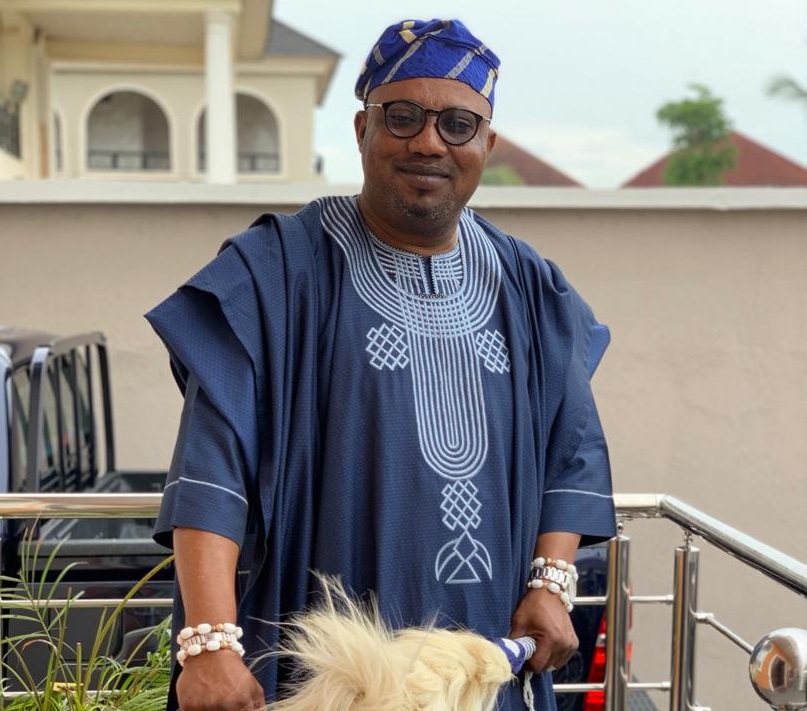 In Ogun State, there is a town known as Ijebu which hosts the Makun Oni community. The waterside community has always enjoyed the presence of merchants through its waterway. Sadly, it has always been on guard against bandits who use the waterway too.
Merchants at the Makun Oni community are drawn to one particular place, Oja Ajibo, which translates to Ajibo market. Like every other market, Oja Ajibo serves as a confluence of buyers and sellers. However, it offers an exciting twist with its age-old custom of a trade by barter.
The trade by barter sales takes place every 9 days. It is a practice that has grown to become part of the lives of the indigenous people in the community, as well as people in neighboring regions. Precisely speaking, the waterside community has been trading by barter for the past 25 years.
It is more than just a trade
Makun Oni people engage in activities such as logging and fishing. As a result, sea products like fish, crayfish, and snails are available in abundance. These are traded for scarcely available products like plantain, yam, and fruits.
Trade at the market starts from 5 p.m. until midnight. While it is now more of a well-organized event, the trade was nothing intentional when it first started. Reports have it that trade by barter sales began when merchants who were plying the Ijebu waterway got stranded late in the day.
After spending some time together, the traders with their different goods decided to make exchanges. The process is rather intriguing as trading is done effortlessly despite the lack of measurement standards or regulation.
Akpabuyo Community in Cross River State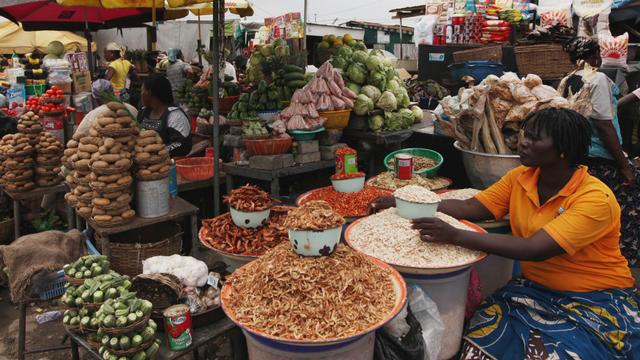 Esuk Mba is another market in Nigeria where goods are traded by barter. It is located in a community called Akpabuyo, in Cross River State. The women in this market also trade goods like fish and crayfish for cassava and yam.
The market is only open on Saturdays and last only a few hours. While it is not perfect, it helps the locals to balance their diet. The members of the community talk positively of the trade by barter system of trading. Talking about the practice, the Cross River State commissioner for commerce, Rosemary Archibong, said,
"There is nothing like emphasizing and affirming culture. It would not thrive as a money-spinning trading venture. But it reminds us and our children that there was a time that money did not answer all the problems."
The Challenges of Keeping the Trade by Barter Tradition Alive?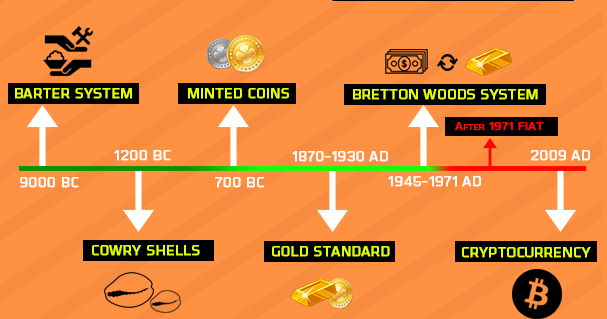 Having tasted the fiat means of exchange, going back to the old trade by barter system will be challenging. The reason is that there will likely be that part of you that will scream "you deserve better". Interestingly, the traders and customers that still practice the trade by barter system also use the fiat currency when they go to other areas.
Also, the lack of standard of exchange is another distinct challenge of the trade by barter tradition. Individual merchants are left to make subjective and intuitive decisions on what to trade for, and what quantity of one commodity for another. Those visiting the market for the first time may find it difficult to understand. Thus, it is indirectly restricted to only the community members.
These complex challenges raise the question of how these Nigerian communities manage to keep the trade by barter tradition alive. Well, here's how they do it. Firstly, the trade by barter sales is held at an interval that is neither frequent nor infrequent.
Secondly, merchants at the Oja Ajibo do not consider a trade as profit or loss. They, rather, see it as an opportunity to promote culture and exchange what is in stock for what is scarcely available. This strips away the consideration of the monetary value of products.
Significance of  Trade by Barter to these Communities
If the trade by barter system wasn't significant, the Makun Oni community, for example, will not preserve the practice for 25 years. Indigenes of these communities are aware of the bond they share through the activity.
The result is that there is an improvement of personal and inter-community relationships among the many ethnic and cultural groups that take part in trade by barter. Also, being an uncommon practice, the Oja Ajibo market receives a host of merchants from far and near. This ushers the availability of a wide range of agricultural produce.
Advantages and Disadvantages of Trade by Barter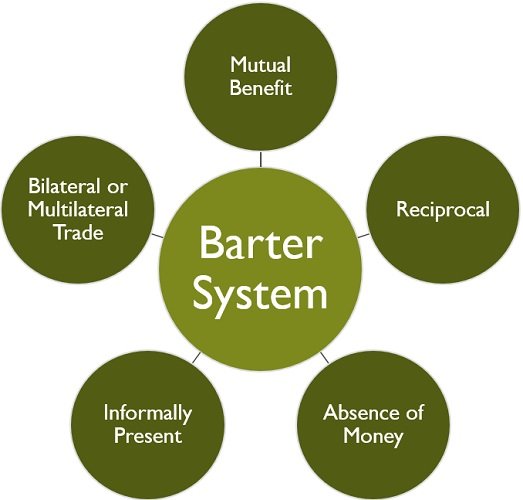 Even though the trade by barter tradition is scarcely practiced in recent times, it still offers huge advantages to these Nigerian communities. The very first of this is simplicity. Trade by barter is relatively simpler than the present monetary system. Also, it discourages the practice of buying more than you need which is common with fiat trade.
However, it has its disadvantages. Feedough, lists the difficulty of making debt payments in the future as one of its major limitations. Since trade by barter has no measure of value, it is challenging to decide how much or what quality of goods will be repaid in debts.
There is also a setback associated with the lack of long-term value of food items. Food products are perishable, unlike banknotes or coins, it becomes even more challenging to determine their worth.
Conclusion
Global eyes are on the exciting prospect of digital currencies. However, while it is interesting to see a shift from regular banknotes, the idea of preserving tradition is equally welcomed. That is why trade by barter in these Nigerian communities is celebrated. How do you think the practice can be made better? Share your thoughts in the comment box below.