GAME CHANGER: Uber-Like Startup Is Revolutionizing The Motorcycle Taxi Industry In Rwanda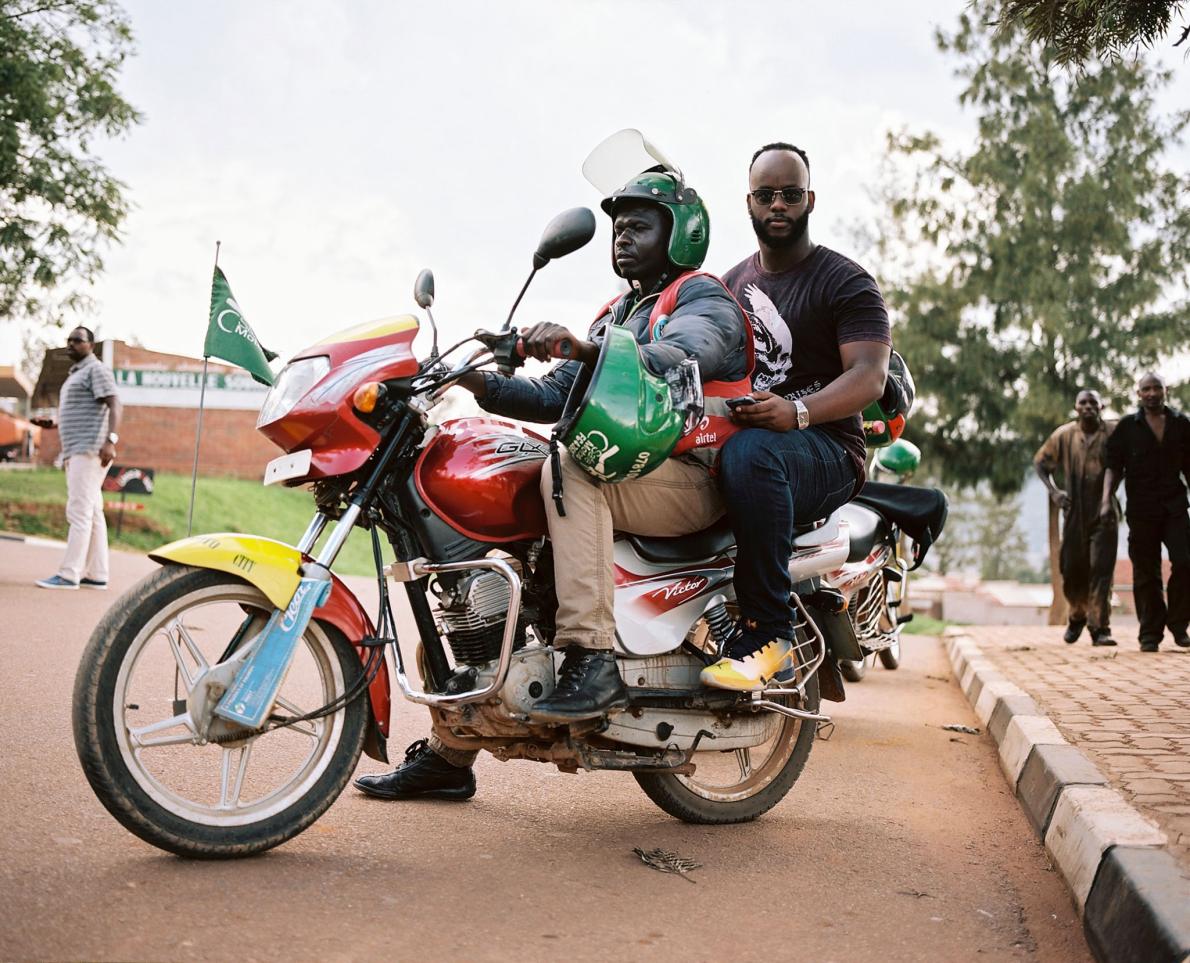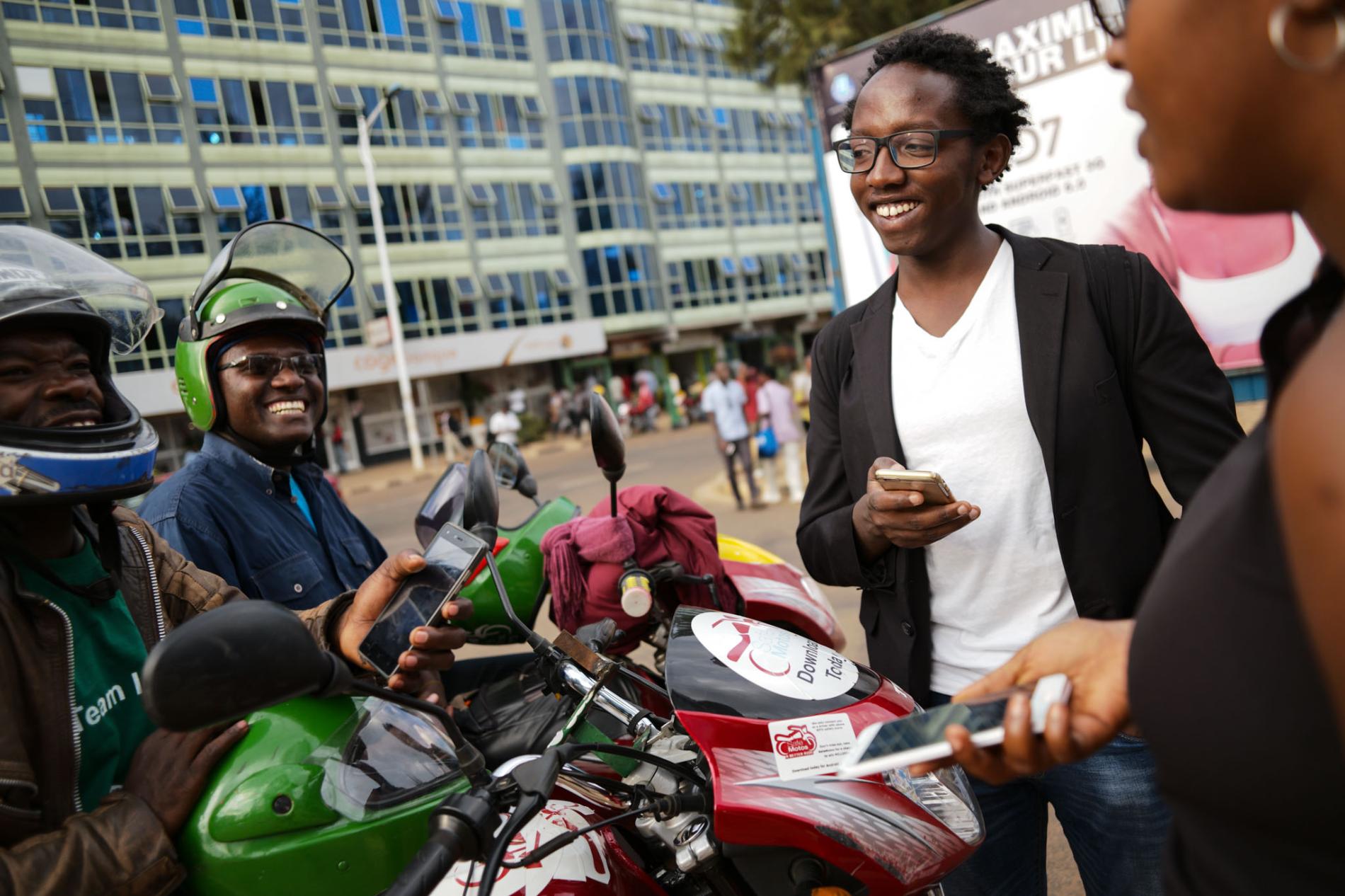 Touch down in Kigali, Rwanda, and you'll quickly notice a few things about the city. Hills rise from the earth, tufted with verdant trees like bubbles in a champagne glass. Hopeful energy bounces around the clean streets from morning until night. On almost every corner, near roundabouts, outside of restaurants or bars, groups of motorcycle taxis sit waiting and ready to take riders around Kigali. Every bike looks the same: a red body accented by streaks of silver. The drivers all wear green helmets, and they carry an extra that they give to their customers.
ALSO READ: Taxi-Hailing Company Uber Introduces UberBOAT Service In Lagos, Nigeria
Motorbikes are a speedy, convenient, and affordable transport option that is embedded in Rwanda's DNA. But they're also dangerous, which experts say is due to driver error from the motorcycle taxi drivers and other drivers on the roads. Motorcycle accidents account for 80 percent of Rwanda's road accidents, a statistic that only becomes scarier in a deeper context. In Sub-Saharan Africa, traffic accidents are among the leading causes of death, trailing close behind AIDS and malaria.
But as Kigali and other African cities undergo a population boom, so, too, does the demand for getting around cities in a way that's safe and efficient—and makes sense for Africa.
What people think about SafeMotos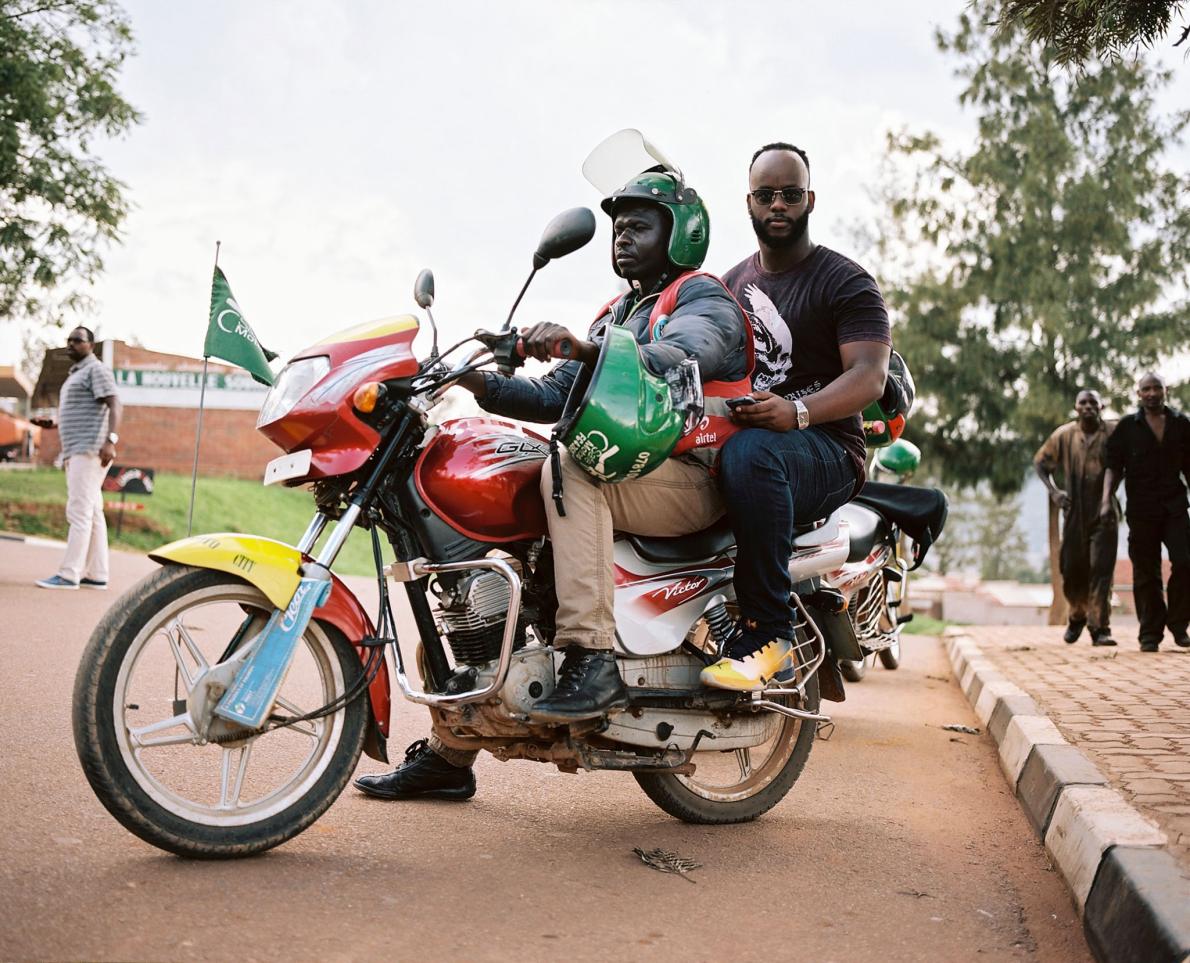 Guy Moise Karekezi, 24 years old, is a final year student at the University of Rwanda. He is pursuing a bachelor's degree in business information technology. "I have been using SafeMotos and it's been a good experience using it. Firstly, it is safe, it is easy and it is smart."
"Motorcycle taxis are cheap to operate and can zip between cracks in the congested traffic," says Barrett Nash, co-founder of SafeMotos. He is a Kigali-based startup that is revolutionizing the motorcycle taxi industry in Rwanda.
Recognizing the need to make motorcycle taxis a safer option. Nash and his business partner Peter Kariuki founded SafeMotos in 2015. Like Uber, SafeMotos is an app that riders can download to their smartphones. It is used to order motorcycle taxis on-demand as opposed to hailing them down on the streets.
ALSO READ: Uber Rival Taxify Bets On Motorcycles And Rickshaws In East Africa
The origin of the name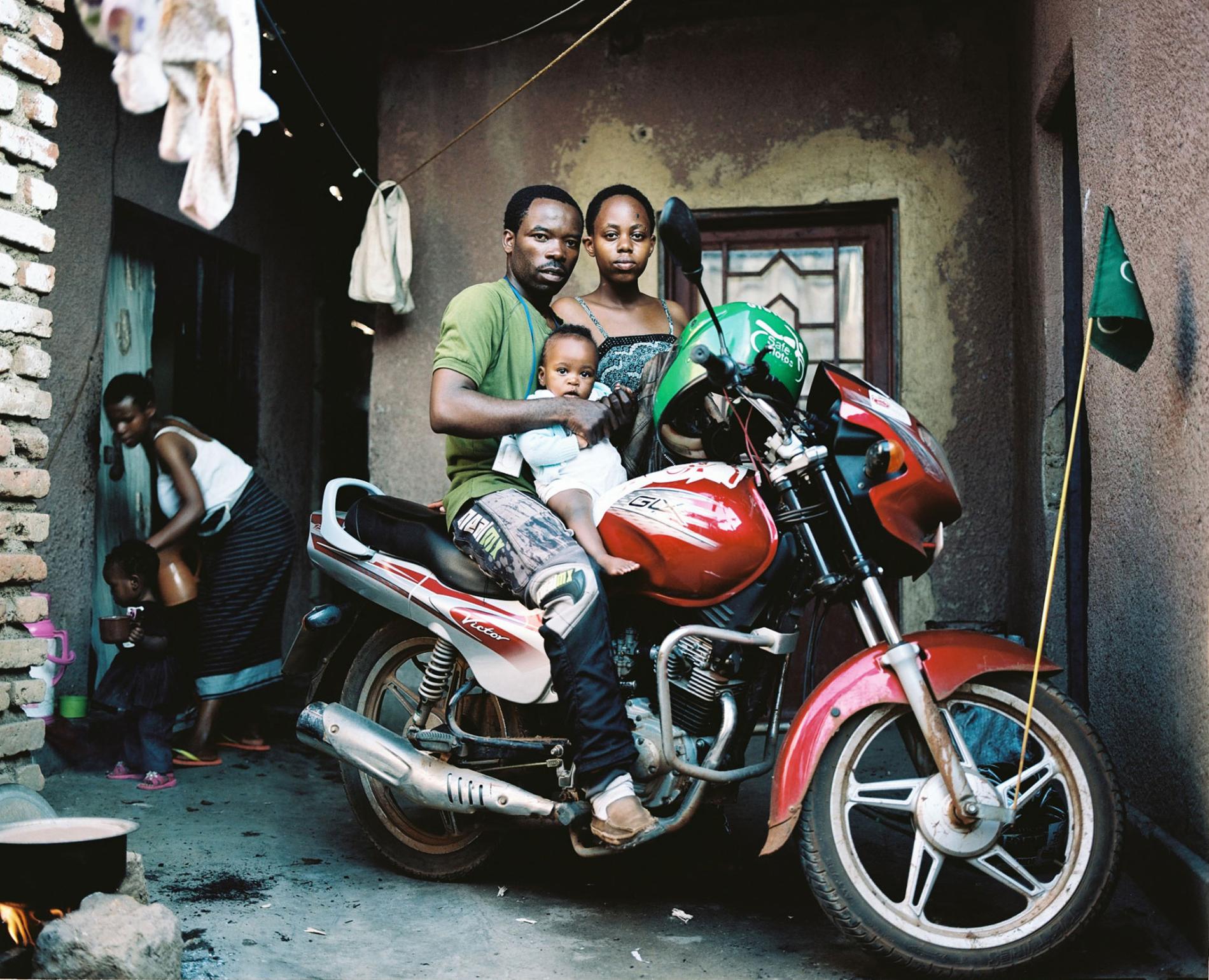 "I started working with SafeMotos in 2015. Working with SafeMotos has been life-changing for me. I was able to marry my wife and paid off my debt which was to a tune of 1.5 million francs. I now lead a team of drivers at safe motos which is an honorable thing for me" said Marcelin, a SafeMotos driver.
More than just a ride-sharing service, SafeMotos is aptly named for the promise it aims to deliver—safe transportation by monitoring its fleet of drivers in real-time. Drivers are required to have at least three years of experience before joining SafeMotos. After being screened, they are given a smartphone and the SafeMotos app, which records their speed, acceleration, running location, and gyroscope information. The data is analyzed and used to give drivers a score out of a hundred. They must score at least 90 to keep working with the company.