Returnee Spotlight: Why Paul Onwuanibe Left The UK To Build Landmark Beach In Nigeria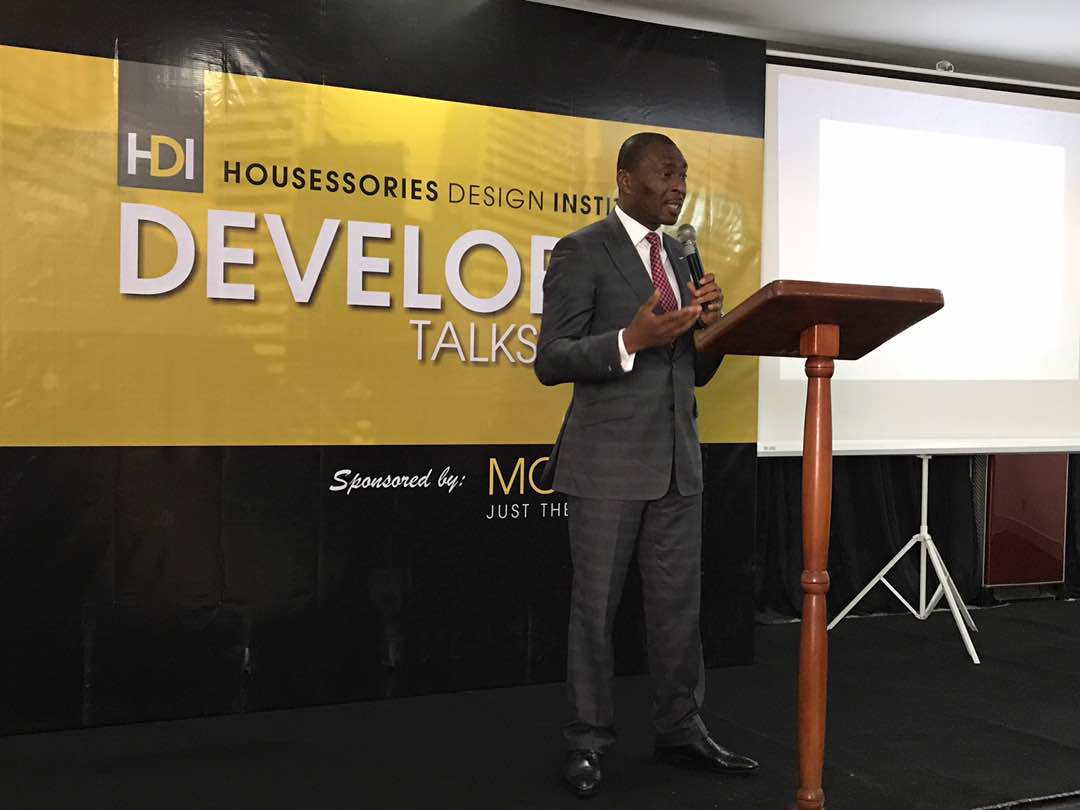 He spotted a beachfront in Lagos that hadn't yet been put to good use. Subsequently, he established the Landmark Leisure Beach, which is arguably Nigeria's most beautiful beach. According to him, the most gratifying thing in the world, no matter how successful you are, is changing the lives of people you know or can relate with.
Wondering who we are talking about? He is none other than Paul Onwuanibe. Today, we walk you through his inspiring journey to success including how he built an incredible beach establishment in Lagos, Nigeria.
Who is Paul Onwuanibe?
Onwuanibe is a Nigerian business magnate and the CEO of Landmark Africa, which is one of the top real estate and property development companies in Nigeria. This company owns the Landmark Leisure Beach that was the first in-city premier privately-owned beachfront in Lagos, Nigeria. Furthermore, the CEO has worked in the property management industry for two decades and has significant experience in design and execution projects.
In the past, he has worked as the Development Director in Beacon Housing, a house building company based in the UK. He served as an Executive at Regus Plc in the 90s' when this global workspace provider was expanding rapidly. During his tenure, he led this company to launch 190 business centers globally. The business magnate is an expert in property and workplace management. In addition, he has a passionate and deep interest in the African real estate industry.
Onwuanibe's Background and Journey to the UK
Mr. Onwuanibe was born in 1965 in Paddington, London, to Nigerian parents, George Onwuanibe and Dorothy Onwuanibe. He grew up and attended primary school in the UK. His father was a diplomat who was determined to connect his children with their ancestral homeland. So, when Paul Onwuanibe was 10, his father enrolled him in a boarding school in Nigeria.
After five years, he moved back to the UK for A-level studies. Afterward, he returned to Nigeria and went on to join the University of Nigeria to pursue an undergraduate architecture program. After acquiring his first degree, he returned to the UK in 1989 and proceeded to South Bank University in London.
Following his graduation in 1990 with a Master's degree in construction project management, he enrolled in another master's program—Environmental Design and Property Development—at Imperial College London. As if that wasn't enough, he proceeded to London Business School and graduated with an MBA in 1994. Onwuanibe married the love of his life, Dr. Ikunna Onwuanibe, in 1993 and they are blessed with two children.
Reasons for his Return to Africa
After serving in a couple of UK-based companies for several years, Onwuanibe decided to establish and run his own business. Subsequently, in his early thirties, he started creating a business plan for his business while still in the United Kingdom. Afterward, he inaugurated the Landmark company in the UK and proceeded to open offices in Germany, Spain, Belgium, and France.
After about five years working abroad, Mr. Onwuanibe realized that the African property scene was largely unexploited. This realization led him to visit Lagos with the mission of finding a place that had potential but hadn't been developed. He finally settled on the land where Landmark Leisure Beach is situated. But this was not the only reason that made him return to Nigeria. He said,
"No matter how successful you are in the UK, no matter how long you've lived there, you never really have that sense of identity. You always feel you are in a foreign land, in a foreign place. It's almost like leaving your house and visiting a friend and deciding to sleep there. You're never as comfortable in your friend's house as you are in yours."
Paul Onwuanibe also thought that since he had schooled in Nigeria for some time, he had some friends there he could reunite with. He also learned that schoolmates who had traveled abroad like himself were returning to their home country. Thus, he felt that he would have better relationships and contacts in Nigeria as well as a better platform to do something more satisfying and gratifying.
The Birth of Landmark Leisure Beach 
Businessman Onwuanibe started the groundwork of establishing the Landmark Leisure Beach soon after identifying a perfect undeveloped land in 2007. This came after opening Landmark Africa in Nigeria in 1997. Around the time when the CEO was planning to establish the beach, there were resources and infrastructure issues as well as a lot of crime in the country. This informed him and his team to put up a business and leisure destination where people can find everything.
In other words, their idea was to create a destination where people can do business, find their favorite food and drinks, and enjoy their leisure activities as well. This mixed-use establishment features a beachfront along the Atlantic coastline. It is home to the famous Landmark Event Centre, Shiro Restaurant, and Hardrock Café. The leisure beach also has a mixed-use tower that features retail businesses, offices, a hotel as well as residential and leisure areas.
The idea behind this tower was to demonstrate the company's philosophy in a single building. This beach is a perfect place to enjoy a myriad of recreational and leisure activities that cater to both adults and children. In the near future, Paul Onwuanibe and his team plan to build a residential tower and a hotel within the beach. The CEO aims to lead his team in offering world-class services at the leisure beach.
What Paul Onwuanibe thinks about Africa
Without a shadow of a doubt, the Nigerian mogul believes that "Africa is the future". He explains that the continent has more youths than anywhere else. Africans demonstrate a lot of strength, vigor, and hard work in their businesses.
Additionally, there are many Africans that are working creatively and developing innovative solutions. Onwuanibe believes that the massive African land is a great treasure that people can capitalize on to create opportunities and offer incredible solutions. He also believes that anyone can achieve their dream by sticking to a few principles.
First, people who would want to build successful businesses should be patient with their businesses and research their ideas well. Second, they should resolve to be resilient because there are many challenges along the entrepreneurial journey.
Lastly, they need to be passionate about what they do. He discourages people from doing a business simply because it makes money. Instead, do something because you like it and you want to transform people's lives. According to him, businesses that are founded on changing people's lives always become successful.
Conclusion
Infrastructure, water, and electricity challenges did not deter Onwuanibe from pursuing the dream of building a mixed-use establishment in Lagos. He is one of the African returnees determined to transform the masses in Africa. Paul Onwuanibe's success demonstrates patience, resilience, passion, and hard work can open the most challenging doors. You too can overcome your challenges and achieve your dream.