5 Delicious West African Peanut Stew Variations You'll Love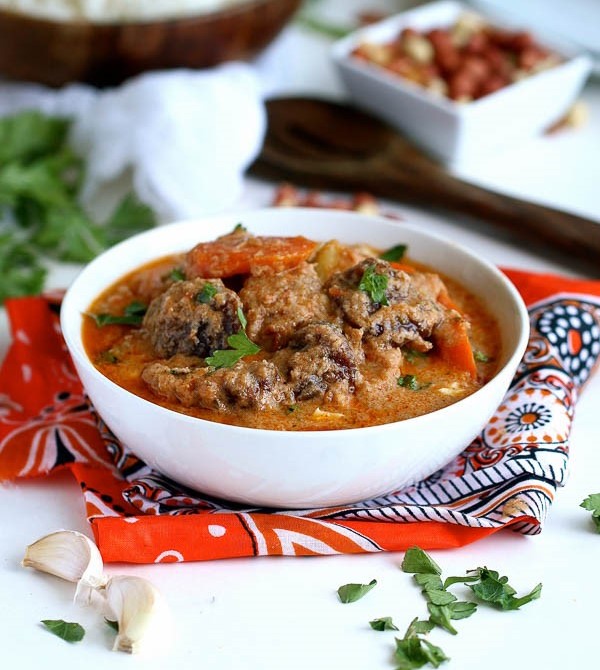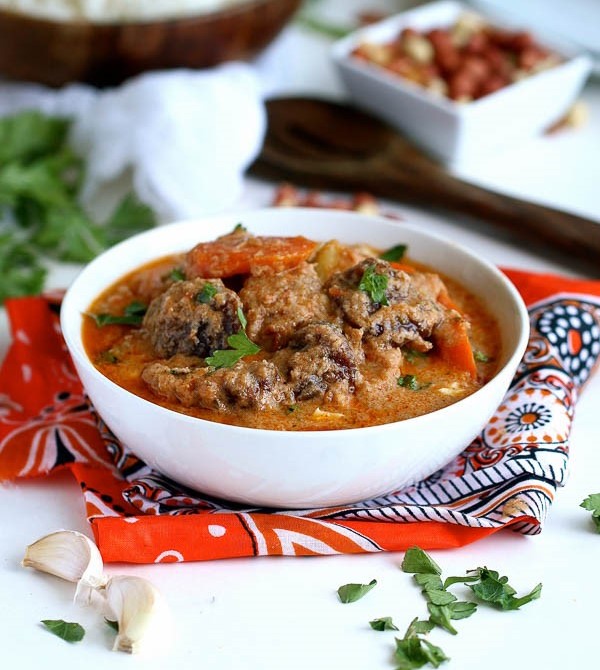 Peanut stew is a delicious, filling, and healthy meal prepared in so many ways with varying ingredients. However, the base remains peanuts or peanut butter and tomatoes. It's more traditionally known as Maafe, Nkate Nkaway, and Ghanaian groundnut stew. Peanut stew is gaining ground worldwide not only for its deliciousness, but also for its high nutritional benefits.
It is popular in France, Cameroon, Ghana, Nigeria, Senegal, USA (Virginia), among others. Peanut stew is rich in vitamin A which is great for good eyesight, stimulate white blood cell growth, remodel bone and regulate cell growth and division. It is also an excellent source of daily recommended iron, vitamin C, and fiber.
Where Did Peanuts Originate?
While most people would assume that the peanut originated in West Africa or Asia, this wonder nut was initially from the western hemisphere. It most likely originated in South America and was spread to North America by Spaniards who had discovered the peanut's versatile portfolio. The Spaniards took the peanuts with them to Europe, where traders spread them to Asia and Africa.
Is Peanut the Same as Groundnut?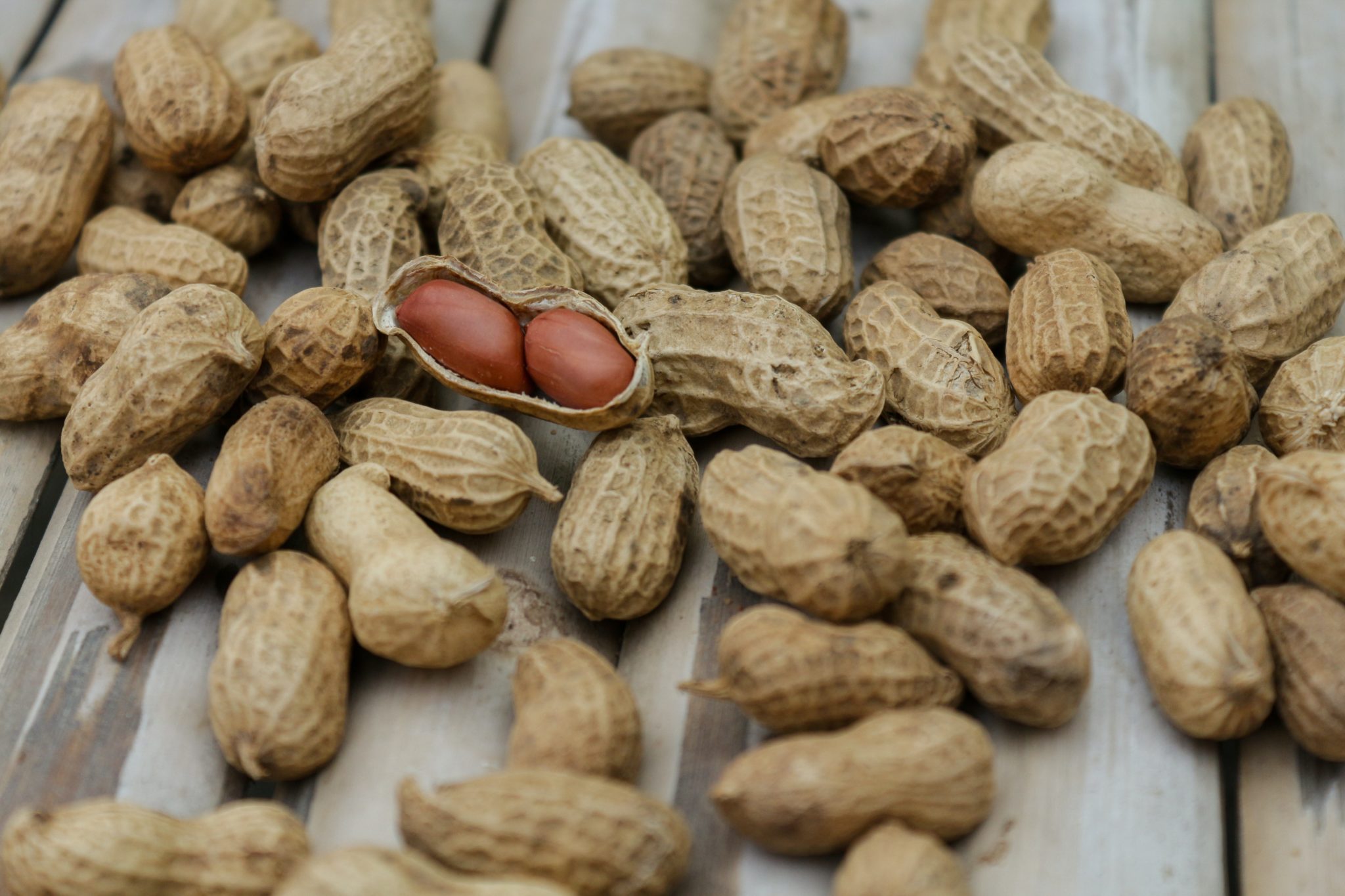 Although most people use the words peanut and groundnut interchangeably, there is a slight difference between them. Peanut is a type of groundnut. What then is groundnut? Groundnut is a legume that flowers above ground but fruits below the ground, thus the name.
Other types of groundnuts include: Geocarpa groundnut, Macrotyloma geocarpum (Bambara nut), vigna subterranean (Tiger nuts, aya hausa), and any other types of roots, tubers, and oil seeds that grow underground, look hard, small in size, and contain oil.
How long It Takes to Grow Peanuts
It takes between four to five months for a peanut plant to mature, depending on the type and variety. Peanuts are easy to grow.
Who Invented Peanut Soup?
Peanut soup may have been invented by an African American scientist, namely George Washington Carver. George, known as 'Peanut Man' by congress, discovered more than 300 uses of the peanut plant. He wrote down pieces of advice and recipes, which he shared in agricultural bulletins such as "How to Grow the Peanut and 105 Ways of Preparing it For Human Consumption" in 1916. His peanut soup and other peanut products, e.g., peanut bread, peanut cake, are still available.
How Do You Soften Peanuts?
Dried peanuts need to be soaked overnight to re-hydrate. Boil the soaked peanuts, then put them on low heat to simmer, occasionally stirring for five to eight hours. If the peanuts are still crunchy, they are not ready and need to boil for longer. Another option would be to pound the peanuts to form fresh peanut butter to the consistency you desire. Soft ones are good for a perfect peanut stew.

Five Variations of Peanut Stew
#1: One-Pot Chickpea Tomato Peanut Stew (West African-Inspired) by Minimalist Baker
[AdSense-A] 
Peanut stew has its origins in West Africa and is made with a base of ground nuts or nut butter (typically peanuts) and tomatoes. It's more traditionally known as Maafe, Nkate Nkaway, and Ghanaian groundnut stew.
Our version of peanut stew is about as simple as it gets, prepared in 1 pot in about 30 minutes with simple ingredients you likely have on hand right now. And, it's plant-based!
What better way to celebrate the season's change than with a cozy bowl of stew? Let us show you how.
For Serving optional
Cauliflower Rice, Rice, or Quinoa

Fresh lime juice/lime wedges

Naan or pita

Cilantro or basil
[AdSense-A] 
#2: Instant Pot African Peanut Stew by Paint the Kitchen Red
Instant Pot African Peanut Stew is a hearty, comforting soup with rich, bold flavors. Tender bites of chicken and sweet potatoes are cooked in a vibrant sauce made with peanut butter and curry powder to give this soup a perfect balance of sweet and savory flavors.
African Peanut Stew is also known as West African peanut stew, African Peanut Butter Soup, or groundnut stew. This soup is popular in the West African countries of Mali, Senegal and Gambia and is known by different names such as tigadenega, mafe or domoda, depending on the country.
I did have to do a bit of tweaking and testing to adapt the stovetop recipe for the Instant Pot. In particular, I had to increase the spices by quite a bit since pressure cooking dulls the spices.
#3: One-Pot African Peanut Stew by Making Thyme For Health
[AdSense-A]
One-Pot African Peanut Stew- a warm and comforting meal that's super easy to make. Vegan and gluten-free with oil-free option! 
If you're new to African Peanut Stew, let us try this One-Pot African Peanut Stew recipe which is perfect a night in, curled up on the couch under a big soft blanket.
[AdSense-A]
#4: Vegan Peanut Stew by Budget Bytes
[AdSense-A]
I had seen recipes for Peanut Stew and all of its many variations around the internet for years before I finally gave it a try, and I'm only kicking myself for not trying it sooner. This stew, inspired by several peanut-based stews made in West Africa, is seriously DE-LIC-OUS!! This rich and creamy tomato-peanut stew is so incredibly flavorful, super comforting, and is truly a meal in a bowl. You're going to love this flavorful stew!
This delicious stew is inspired by the many versions of peanut stew made in several countries across West Africa. The recipe and names for the stew vary from region to region, some of the names being: groundnut stew, maafe, or domoda, to name a few. The common thread between these regional recipes is a tomato broth made rich and creamy with peanut butter and seasoned with plenty of delicious spices. 
#5: Senegalese Peanut Stew by African Bites
[AdSense-A]
Maafe –aka groundnut soup, to most West Africans, is an all time favorite African soup, a dish that is beginning to earn it's way in the upper echelons of the soup universe.  Oh yes!  Don't tell me you haven't tried it, cause you have been missing out! Looks like Curry right? But it's not! This Senegalese variation is a spicy peanut stew made with beef, sweet potatoes and carrots – good enough for a one pot meal and is delicious with served with rice.
Conclusion
For a wholesome, delicious, easy home-cooked meal that is both nutritious and delicious, peanut stew is a perfect option. You are guaranteed to make warm memories with your loved ones whenever you share a warm peanut stew meal. Which of the variations is your favorite? Share your thoughts with us in the comment box below.