There Are Two Nigerian Authors On President Obama's Favorite Tradition's List!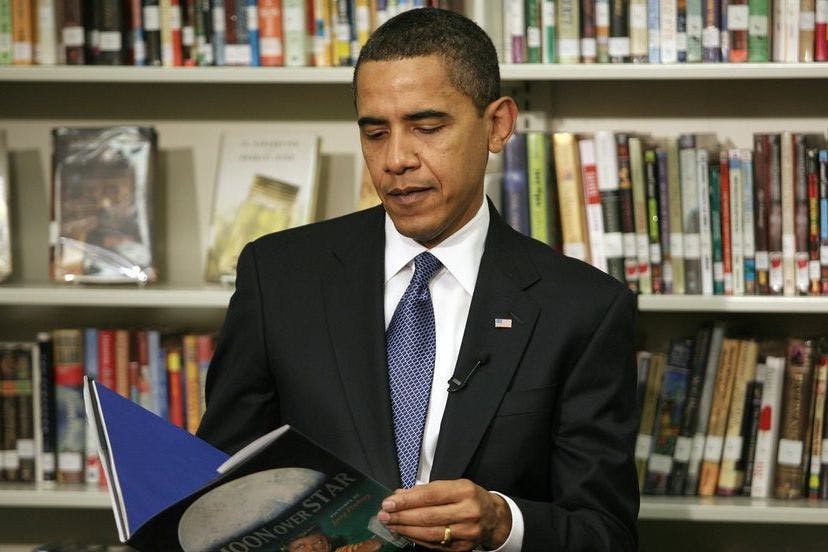 When it comes to books, there are multiple characteristics that make them someone's favorite. It is not just about the cover but the quality of content and the message it delivers. The rising trend of reading has taken over the globe during the last two years.
Sharing your favorite books on social media has become the "new cool" and gives a whole new idea of someone's personality. Many public figures have been keeping up with the new trends.
While the whole world has been sharing their special memories of 2018, the former American president is no exception. On his Instagram last year, Barack Obama shared his list of preferred books and called them a "favorite tradition".
The list includes two Nigerian books, 'Americana' by Chimamanda Adichie and 'Things Fall Apart' by Chinua Achebe. Being the only two authors from Nigeria hitting the list, they caught the attention of the public eye worldwide.
Critiques across the globe highly praise "Americana". The other one "Things Fall Apart" is considered as the king of African literature. This 60-year-old publication is the most well-read book in African prose.
The crown of a favorite book of the year goes to 'Becoming'. An autobiography written by his beloved, Mitchel Obama, is without a doubt, captivating. Obama mentioned the title with a side note "obviously my favorite".
"It gives me a moment to pause and reflect on the year through the books, movies, and music that I found most thought-provoking, inspiring, or just plain loved," noted the former U.S president during his announcement.
"It also gives me a chance to highlight talented authors, artists, and storytellers – some who are household names and others who you may not have heard of before."
The annual lists posted by Obama reflect an extensive range of films, movies, and books from around the planet. Hitting multimillion likes and views, these posts give people a chance to encounter the famous personalities' preferences.