Nigerian Artist Wande Coal Wins Big At The Hip Hop World Awards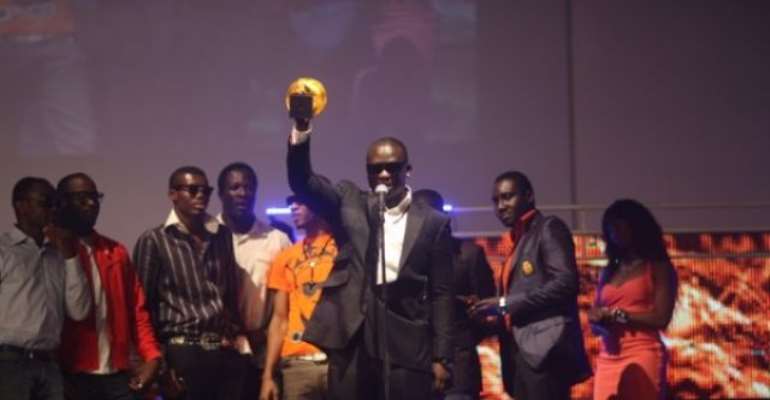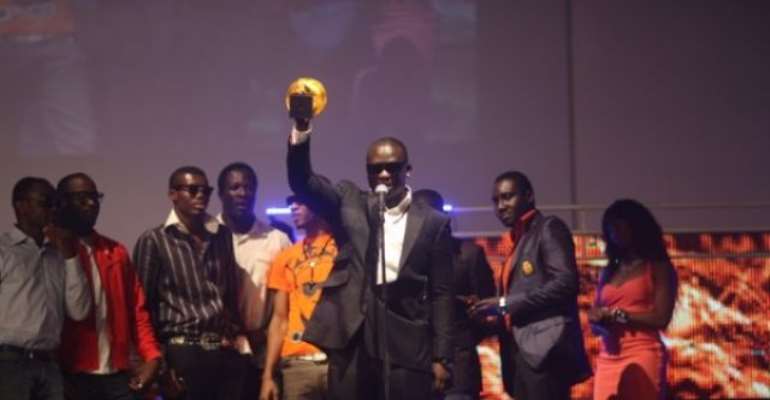 The 2010 #Hip Hop World Awards (HHWA) took place at the New Expo hall at EKo Hotels and Suites on May 29th 2010. Man of the night was Artist #Wande Coal who received the Artist of the Year and Hip Hop Revelation of the Year Awards. He also received the Album of the Year and Best RnB/Pop Album for his Mushin to Mo'Hits Album. His song 'U Bad' received best Pop single at the event making the Artist the most recognized Artist at the event. For more information on the event, visit https://www.hiphopworldawards.com
HHWA 2010  FULL LIST OF WINNERS
ALBUM OF THE YEAR
Best album (solo or group) in year under review, that meets judges' requirements of excellence (in every realms: songwriting, production, rendition and promotion) and acceptability (sales, popularity)
MUSHIN 2 MO'HITS
Artiste: WANDE COAL
Producer(s): Don Jazzy
Record Label: Mo'Hits Records
ALSO READ: Njeri And Jabidii Are Biggest Winners Of The 2019 Groove Awards
ARTISTE OF THE YEAR
Most critically and commercially adjudged artiste in the year under review Overall most successful artiste for the year under review
WANDE COAL
Real Name(s): OJOSHIPE WANDE JNR.
Album Title: Mushin 2 Mo'Hits
Record Label: Mo'Hits Records
SONG OF THE YEAR
Most popular song from an album in year under review. Decided by voting
"YORI YORI"
Artiste: BRACKET
Album: Least Expected
Producer: Dekumzy
Record Label Ape Planet
RECORDING OF THE YEAR
Best single recording (on-air only or released) by artiste or group in year under review. Originality and production very essential
"HEAVEN PLEASE"
Album – TIMI (Unreleased)
Artiste – Timi Dakolo
Producer – Cobhams Asuquo
Record Label – (Unreleased
ALSO READ: Kenyan Diaspora Invests $45M in Award-Winning Nairobi Housing Project
PRODUCER OF THE YEAR
The individual responsible for producing the most acclaimed songs/album in the year under review. His CV for the year includes top notch tracks and production credits no one can fault.
DON JAZZY
Album/Song Title – "Banana", "U Bad"
Artiste(s) – Wande Coal
BEST MUSIC VIDEO (AWARD GOES TO DIRECTOR)
Best conceptualised, best edited, best picture, best directed and most exciting video in year under review as voted by fans and decided by the jury.
CLARENCE PETERS
Music Video Title – "Finest"
Artiste – Knight House Ft. Sauce Kid & Teeto
BEST R 'N' B SINGLE
Best R&B single in year under review (by single individual or group)
"STRONG TING"
Artiste(s) – Banky W
Producer – Cobhams Asuquo
BEST POP SINGLE
Best pop single in year under review (by single individual
U BAD"
Artiste(s) – Wande Coal
Producer – Don Jazzy
BEST R 'N' B/ POP ALBUM
Best R&B or pop album in year under review (by single individual or group)
MUSHIN 2 MO'HITS
Artiste- Wande Coal
Producer(s) – Don Jazzy
Record Label- Mo Hits Records
BEST RAP SINGLE
Best single released on-air recording of a rap song
"SAMPLE Remix"
Artiste(s) – Terry Tha Rapman Ft. Stereo Man & Pherowshuz
Producer – Pherowshuz
BEST RAP ALBUM
Best album by a rap artiste or group in year under review
CEO
Artiste – Dagrin
Producer(s) – Sossick, T-Frizzle, Dokta Frabz, Sarz
Record Label – Missofunyin Entertainment
LYRICIST ON THE ROLL
Rap Artiste with best lyrical depth and performance on a single song or album
MODENINE
Song Title – Bad Man
Album Title – Da Vinci Mode (Not released in year under review)
Record Label – Red Eye Music
BEST COLLABO
Best R&B, Pop or hip hop collaborative track (including cameos) in year under review
"KOKOROKO"
Artistes – Kefee Ft. Timaya
Producer – K Solo
BEST VOCAL PERFORMANCE (MALE)
Single male artiste with most outstanding vocal performance on a single song or album
DAREY ART ALADE
Song Title – "NO STARS"
Producer- Cobhams
BEST VOCAL PERFORMANCE (FEMALE)
Single female act with most outstanding vocal performance on a single song or album
LARA GEORGE
Song Title – "KEEPER OF MY DREAMS"
Producer – Wole Oni
BEST STREET HOP
The most popular street-hop single in year under review
"FREE MADNESS Pt. 2"
Artiste(s) – Terry G
NEXT RATED

Most promising upcoming officially unreleased act in the year under review
SKUKI
Song Title – "BANGER"
HIPHOP WORLD REVELATION OF THE YEAR
Best New artiste in the year under review
WANDE COAL
Real Name(s): OJOSHIPE WANDE JNR.
Album Title: Mushin 2 Mo'Hits
Record Label: Mo'Hits Record