Meet The Brains Behind The Nigerian Fintech, Flux, And Their Inspiring Story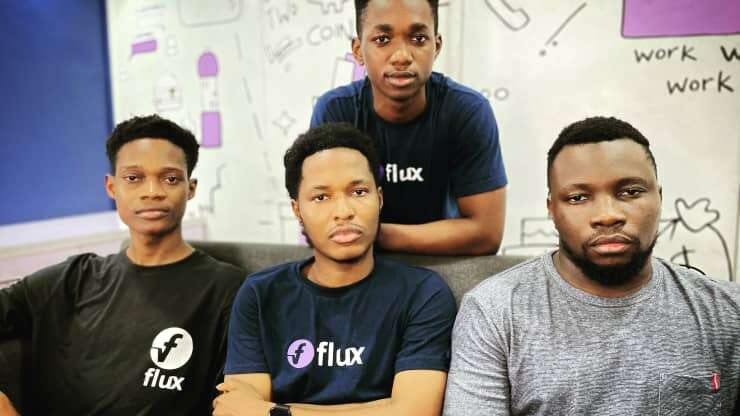 The last few years could be tagged "the rise of fintech" in Africa. These financial technology companies eliminate some of the bottlenecks that come with traditional banks. Three important boxes checked by fintech across Africa are access to service, affordability, and impressive user experience. This has helped companies like Flux gain popularity among the phone-wielding population. Here is the inspiring story behind the now-popular Nigerian startup.
Receive money into your Flux account number in seconds and enjoy;
– Zero extra fees
– Zero monthly fees
– Zero fund charges.

Download Flux today! pic.twitter.com/nuD4bCJMhm

— flux (@ifluxdotapp) May 6, 2021
The Brains Behind Nigeria's Flux Fintech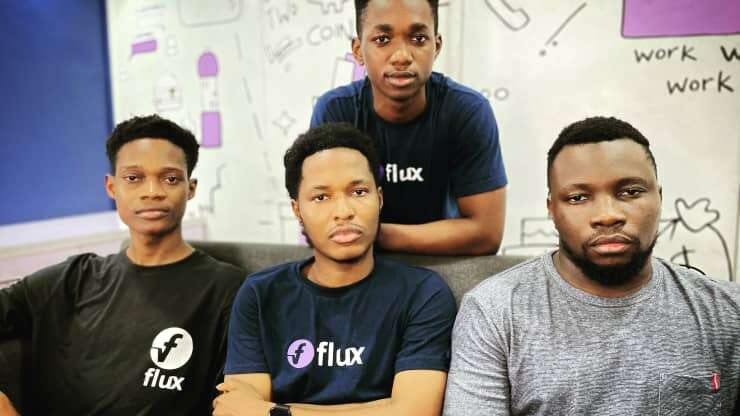 It is really unaccepted to drop out of school in African societies. Doing so intentionally is even more abhorred. This makes every school dropout a black sheep in the eye of their community. In fact, they are considered an embarrassment to their families. This is exactly the case with Ben Eluan and his team, except that what they lost in sidelining classes they made up for by developing a startup.
After dropping out of college in Nigeria, Osezele Orukpe, Ben Eluan, Ayomide Lasaki and and Akintunde Israel founded Flux (new crypto payments company) in 2019. These tech entrepreneurs have now been snapped up by the influential Y Combinator. They dropped out of OAU, Nigeria. pic.twitter.com/DULdVKp5Po

— Africa Info 247 (@SmartAtuadi) April 30, 2021
Connected by a passion for software development, Ben Eluan and three friends lost interest in the hustle and bustle of college. The boys met as new students of engineering and computer science at Obafemi Awolowo University. Consequently, all four usually spent time working on small programming jobs, Eluan explained, "instead of going to classes". The idea to develop Flux came when they had to wait almost a week to receive payment transferred from the U.K. "It was 2019, sending money should not be difficult", Ben said.
Missing classes was just the beginning of it. Ben Eluan, Osezele Orukpe, Ayomide Lasaki, and Akintunde Israel went ahead to fund their dreams using their college money. This actually helped in getting the business running. The entrepreneurs later decided to channel all their resources into the project. With this commitment, they dropped out of school in search of support and funding to develop Flux.
All About Flux
Fiat money is simply government-owned. The problem with sending or receiving this type of currency is that each transaction passes through a number of channels (banks). This creates a long payment route. As a result, transaction time increases. Cryptocurrencies, on the other hand, make use of faster and cheaper means. It is easy to move across borders and requires just a few checks. Ben Eluan and his friends took advantage of this in their fintech.
Flux is typically a smart way of making cross-border payments. The system works by converting fiat currencies into cryptocurrencies (BTC, ETH, USDT) before passing them through payment routes. In addition to achieving great speed, Flux has managed to implement a reasonable transaction charge. The platform charges a standard $1.50 on any transfer amount. This is relatively low considering reports by Migration Data Portal and Brookings Institute show that remittance services charge about 9% of transfer amounts.
The Progress So Far
The crypto remittance company started in 2019 boasts of over 5000 customers and about $700,000 worth of transactions. It is also enjoying the support of big startup accelerators. This began with Pioneer, an accelerator launched in May 2020 by Daniel Gross. The payment company further raised a pre-seed investment of $77,000 from Hustle Fund, Mozilla, and other investors.
Reacting to restrictions on cryptocurrencies by the Central Bank of Nigeria, Ben Eluan said, "we want to make Flux available in the US and UK, where people can use Flux to send money to Nigeria". This will be made possible through an upgrade to their application. The company already launched a Flux Merchant feature to allow the creation of payment links. It is also ready to introduce a peer-to-peer feature that will allow transactions between its many users.