Meet Alizeta Kabore Kinda The 2022 United Nations Woman Police Officer Of The Year Award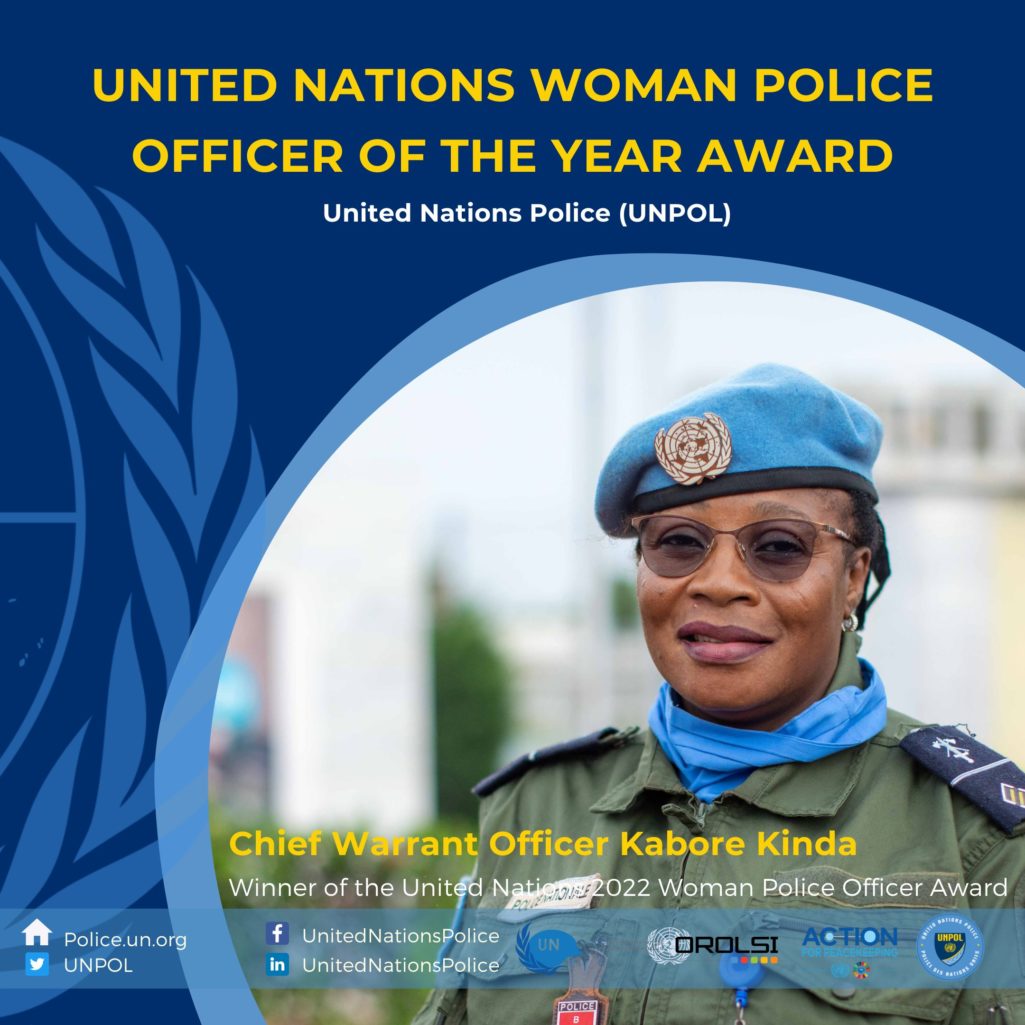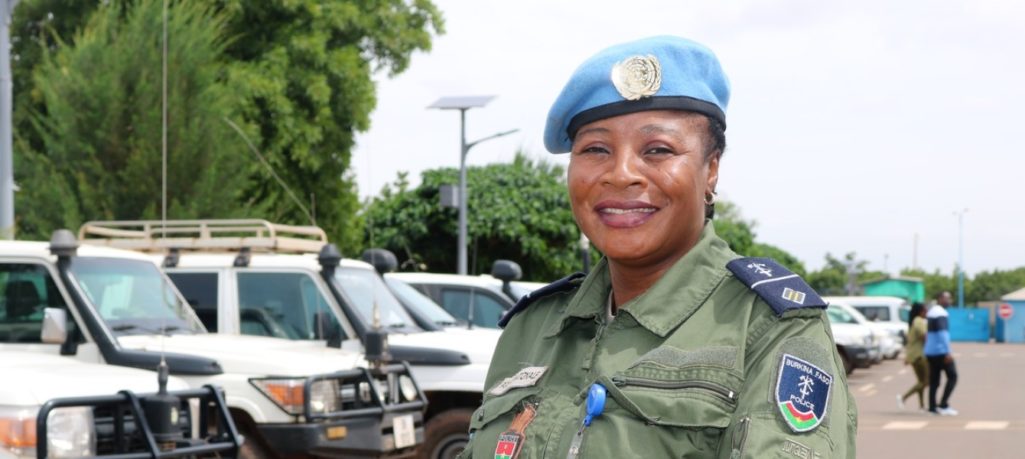 The UN peacekeeping mission sees thousands of military officers posted to different countries every year. At the end of the year, outstanding officers receive awards. The 2022 United Nations Police Officer of the Year Award went to Chief Warrant Officer Alizeta Kabore Kinda from Burkina Faso.
Alizeta Kabore Kinda was deployed as a gender focal point with the UN Mission in Mali also called MINUSMA. She received her award at a ceremony held on August 31, 2022, in New York. Handing the award to her was Jean-Pierre Lacroix, the UN Under-Secretary-General for Peace Operations.
ALSO READ: Burkina Faso Farmer Wins Champion Of Earth Award For Fighting The Desert
Kinda's work is crucial to the UN peacekeeping mission. Explaining this in an interview, she said,
"The presence of women in the security forces promotes trust with the host communities."
History of the United Nations Police Officer of the Year Award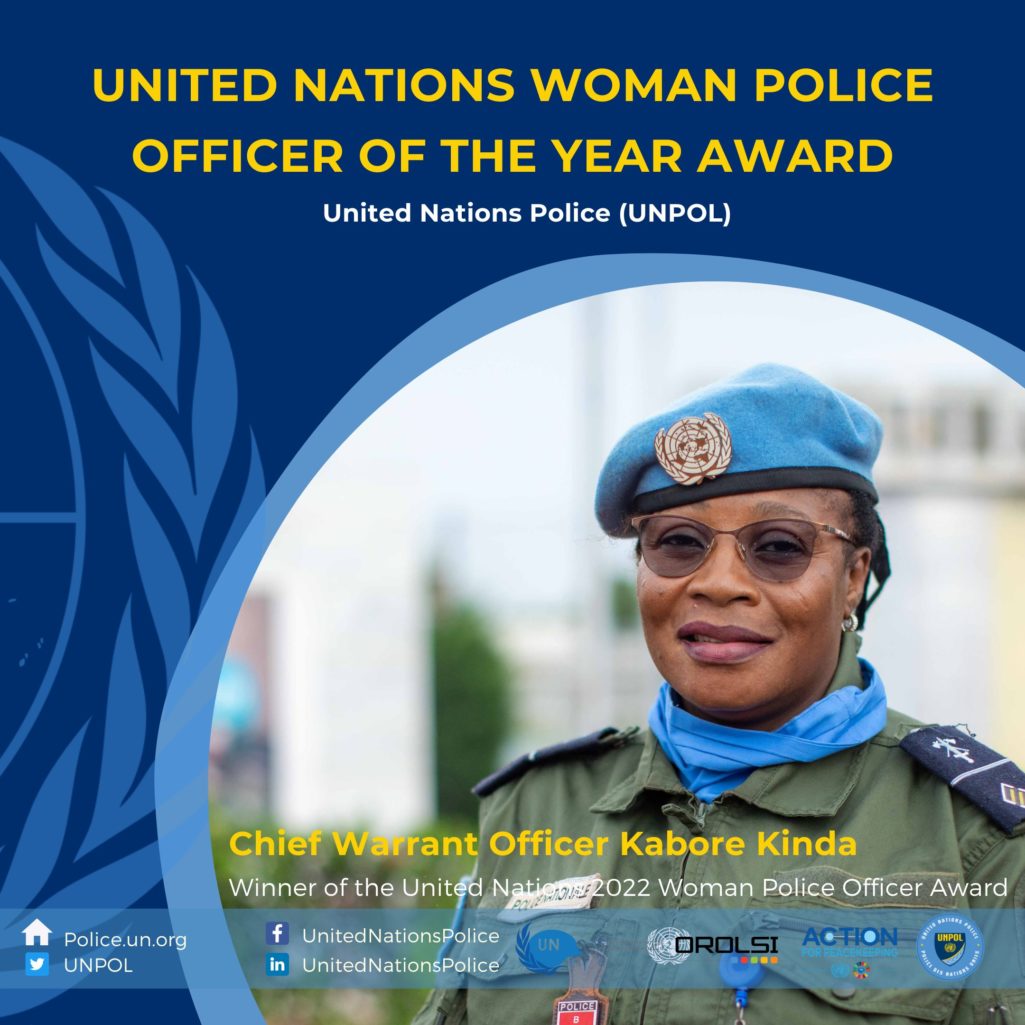 The United Nations police officer of the year award was established in 2011. The purpose of the award was to recognize the exceptional contributions of female police officers working with the UN peace operation. Also, the award is a way of promoting women's empowerment.
Alizeta Kabore Kinda assists the Malian Security Forces in the Ménaka region. Her role is to improve child protection and gender understanding, civil protection, and human rights issues. Through her efforts, more victims of gender-based and sexual violence are speaking up and reporting to the local authorities.
From no one coming forward to report, authorities are now getting three or more cases per month of women who report sexual or gender-based violence and have come forward to get medical care through Kinda's effort.
ALSO READ: Two Black Writers Make History At British Book Awards
"I contribute to training on gender issues for the Malian security forces," Kinda said. "I coordinate activities to promote gender equality in the Ménaka region. I raise awareness among the population, especially women, of gender-based sexual violence and violence in times of conflict."
She has also worked tirelessly to increase the number of girls in schools as well as reduce early marriages. Interestingly, she has been performing these duties in her home country under the Ministry of Security and the Regional Brigade for the Protection of Women and Children (one of the internal units of Burkina Faso police).
Reactions to Alizeta Kabore Kinda's award win
Alizeta Kabore Kinda was described as a shining light by Lacroix. Other dignitaries within and outside the United Nations have also sent their congratulatory messages to the 2022 United Nations Police Officer of the Year. In a congratulatory message, Lacroix said,
"Chief Warrant Officer Kinda's work is a shining example of how the participation of women police in peace operations directly impacts the sustainability of peace operations directly impacts the sustainability of peace, by helping to bring different perspectives to the table and making our work more inclusive."
ALSO READ: 17-Year-Old Kenyan Student Wins Diana Award For Innovative Sanitary Pads
Luis Carrilho, the UN Police Adviser said, "Chief Warrant Officer Kinda has shown creativity and commitment in addressing the specific security needs of the communities she serves. Together with her team, she is helping to increase trust between communities and Malian local authorities which makes UN police work safer and more effective."
Kinda did not hide her joy. After receiving her award, she expressed hope that it will inspire girls and women around the world to take up policing careers. Speaking about how she feels, she said,
" a feeling of pride and honor to have received this prestigious award. A feeling of joy, because the work I have done in Ménaka has been recognized and valued."
Join African Vibes Community for more positive African news and interesting discussions.