Libya Welcomes 132 Meters World Largest Mobile Library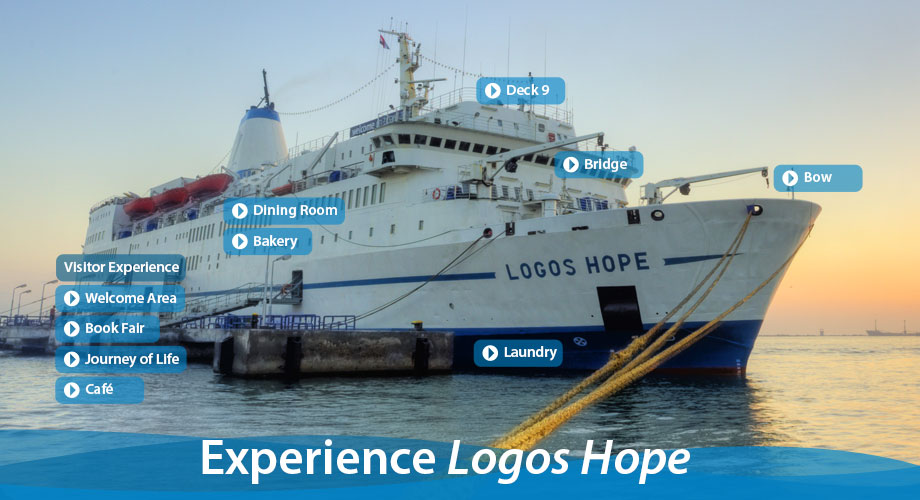 A ship measuring 132 meters long called Logos Hope has spent the last few days docked in Benghazi, Libya. Contained in the ship are over 5,000 books making it the world largest mobile library. Also, the ship has the capacity of holding about 1,500 visitors at once.
The ship is operated by a non-profit based in Germany called GBA Ships. The Logos Hope which is now popularly called the world largest mobile library is on a mission to educate the world. So far, the ship has visited over 150 countries and has welcomed more than 47 million people on board.
ALSO READ: DISCUSSION: Was it Right for President Obama to intervene in the Libyan Conflict?
In Benghazi, Logos Hope has attracted about 20,000 visitors said the organizers. The world largest mobile library docked about a week in Benghazi and presented enthusiasts with a large catalog of books ranging from books on accounting to computers, engineering, medicine, and children's book among others.
Libyans responded positively to the Logos Hope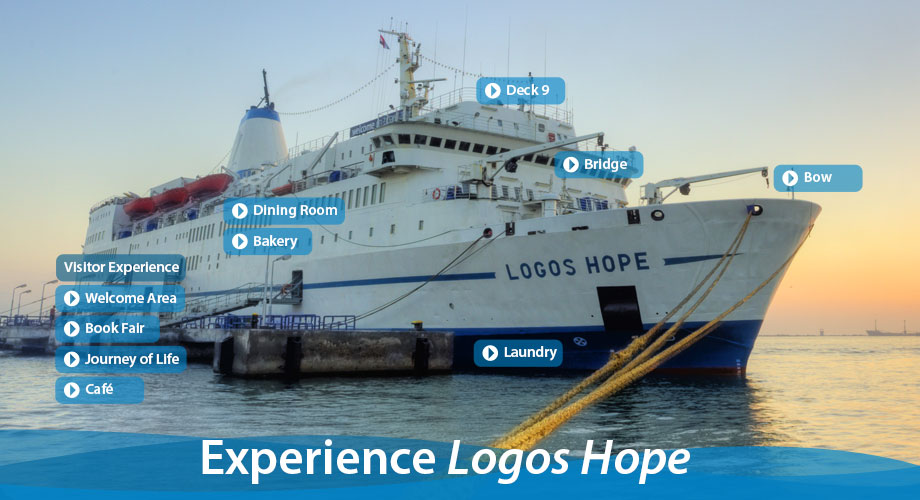 The admission fee of the Logos Hope is $1 and Libyans turned out in thousands to tour the world largest mobile library. The ship has a collection of books in English and Arabic and many of the visitors seized the opportunity to get some of the books.
Volunteers for 58 countries work tirelessly on board the ship to keep it ready for visitors. Since 2009, the Logos Hope has sailed to major international ports, carrying tens of thousands of books for sale. Speaking on the mood of some of the visitors, Ronald Labin, one of the ship's supervisors said,
"Over 20,000 people have come to Benghazi. As you can see, the people of Benghazi are delighted to tour our ship. Also, our crew from 58 countries are delighted to meet the Libyan people too."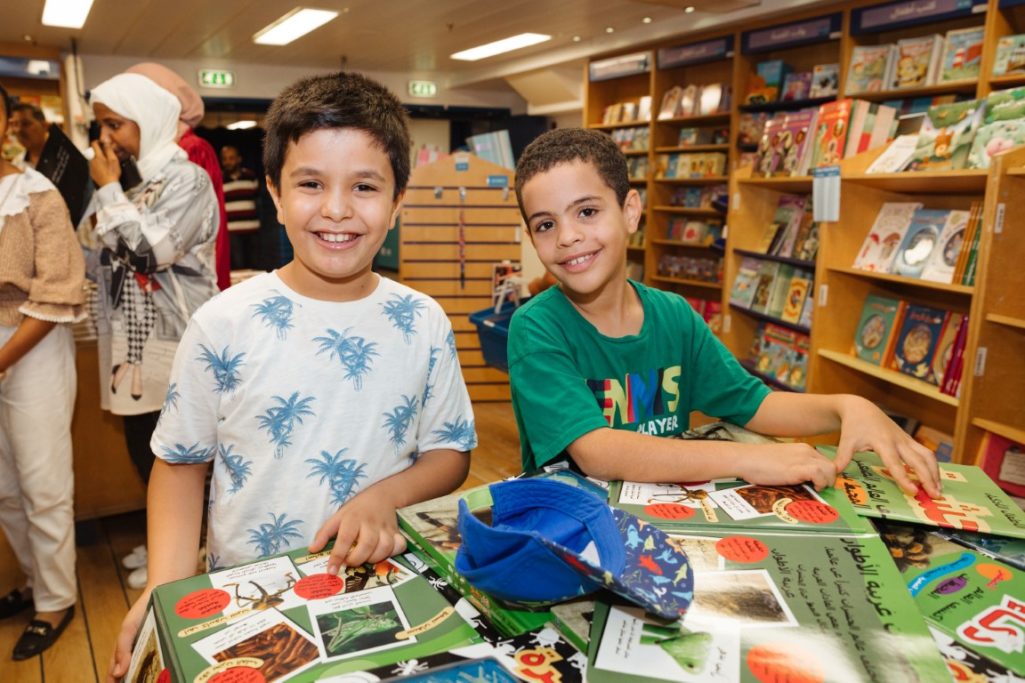 No doubt, some of the visitors were not there for the books, but to catch a once-in-a-lifetime glimpse of the rare ship. Forty-nine years old Rehab Othman Sheneeb who visited the ship echoed this sentiment. Sheneeb said,
"The presence of the world largest mobile library or the floating library in Benghazi cause a great stir, of course."
ALSO READ: Designer Spotlight: Libyan Designer Amjad Khalil Successfully Marries Western And Traditional Style
Another visitor Hanan al-Shuhaibi said, "We fully toured the floating library. There are books for sports, youth, women, and children, general topics like cooking and transportation, as well as some encyclopedias. The majority of the books, over 60% of the books are for children, entertainment, and education".
Building a new generation of leaders
Books are not the only interesting features of Logos Hope. The floating library also offers other mind-blowing experiences including school facilities, health services, theater, a lounge, and catering services. The director of Logos Hope, Randy Grebe explained what the mission means to the crew members of Logos Hope.
"We have 300 crew members and some of them are visiting Libya for the first time. Speaking on behalf of GBA Ships, I can tell you that they are excited."
The philanthropists that initiated the idea of a floating library has one vision in mind which is to grow the next generation of leaders—since readers are leaders. In the broader sense, they want to make the world smarter. Its mission is "sharing knowledge, help, and hope".
"Our goal is to be the world largest mobile library. To assist people who love reading to become leaders and the leaders to become readers," Grebe said. "We are grateful to the Libyan government and Benghazi to permit us in this nation to make friends and partnerships."
Logos Hope is encouraging cultural unity
The coming of hundreds of people from different cultural backgrounds to accomplish the task of enlightening the world is not a small feat. For Libyans, for example, foreigners are a rare sight. Grebe said,
"Many Libyans were thrilled to meet foreigners. It is unusual for them since there is no tourism. With nearly 60 nationalities on board Logos Hope, this creates a unique atmosphere for inter-cultural exchange."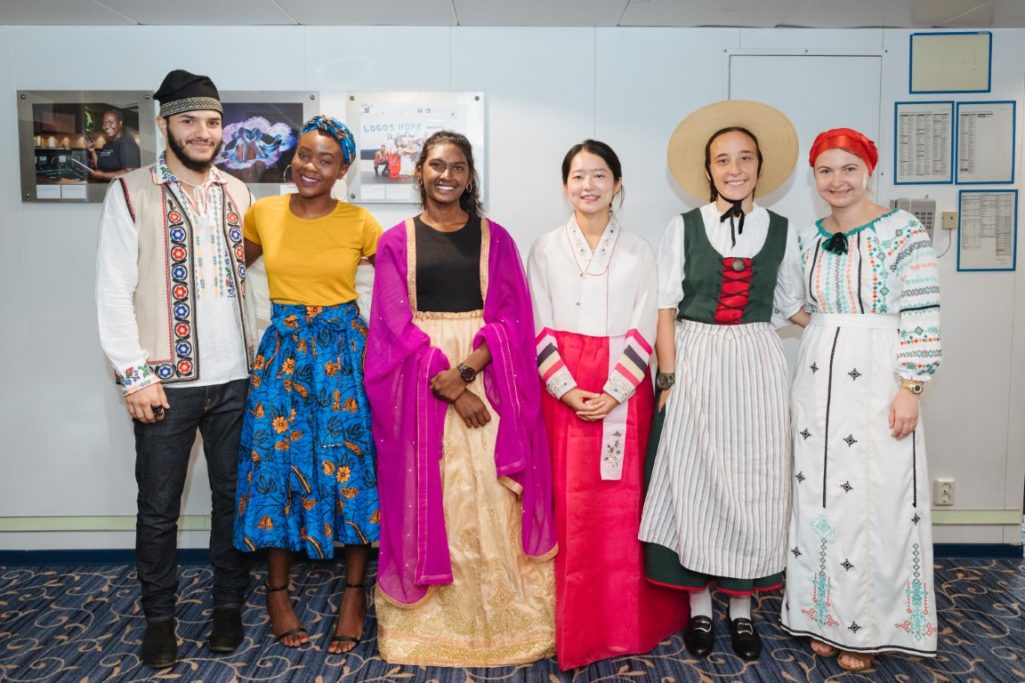 Some explored their curiosity through diverse conversations and cultural performances. Another visitor echoed this sentiment, "It's nice to see people from diverse backgrounds uniting and giving a great show. I was excited to meet people from around the globe, a rare opportunity I don't get every day."
ALSO READ: DISCUSSION: Mali And France Relationship Hits New Low. Is France Sabotaging Its Former Colonies?
The city stayed for about 9 days in Benghazi and hosted over 37,000 visitors on board. Libyans are already looking forward to welcoming the ship again.  
Join African Vibes Community for more positive African news and interesting discussions.