DISCUSSION: Mali And France Relationship Hits New Low. Is France Sabotaging Its Former Colonies?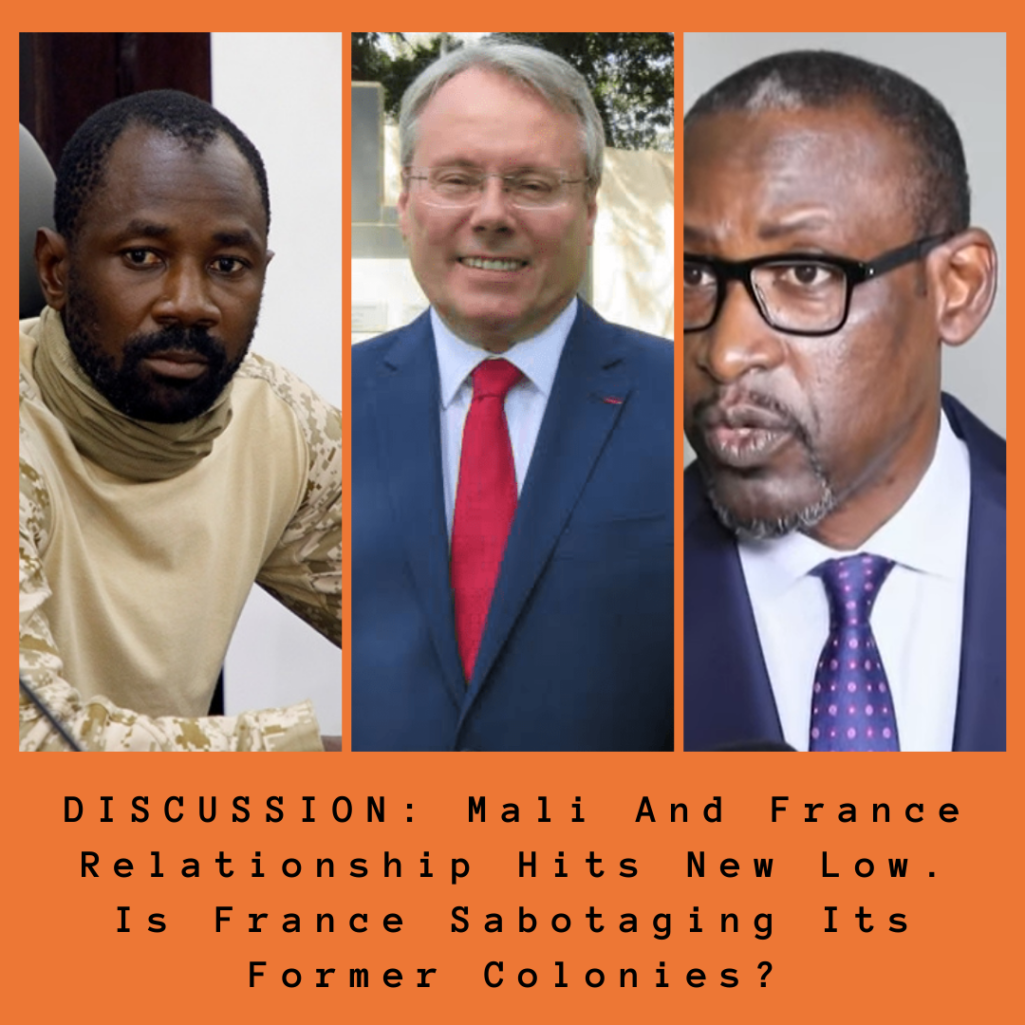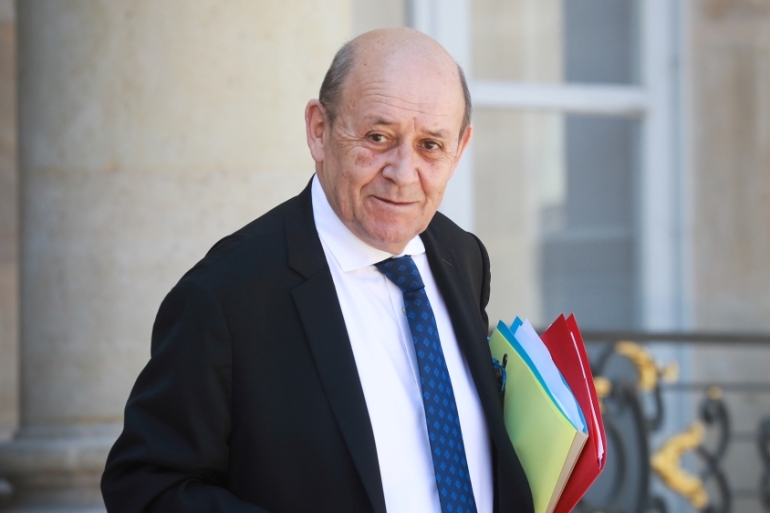 French Foreign Affairs Minister, Jean-Yves Le Drian is at the center of the recent decline between French colonies and Paris (Photo credit: Reuters)More than once, we have heard Africans of former French colonies accuse France of still being in charge of what happens in their countries. More than once, presidents of former French colonies have been accused of aiding France to exploit the resources of their countries. Perhaps, that is partly the reason for the rise in coups in Africa.
The latest in the souring relationship between Mali and France is the expulsion of the French ambassador to Mali, his excellency Joel Meyer. The decision to expel the French ambassador was in response to the quote by the French Foreign Affairs Minister, Jean-Yves Le Drian. In a speech condemning the expulsion of Danish troops from Mali, Drian said,
"It is a new sign of recklessness. This junta is illegitimate and is taking irresponsible measures."
The Danish troops were part of a European mission to fight jihadism in the region. The Malian Foreign Affairs Minister, Abdoulaye Diop, was firm in his response. According to Diop,
"Insults aren't proof of greatness. We are willing to discuss with France and others on serious matters. This isn't about being irresponsible. What we are trying to do is to defend the interest of our country."
Meyer was given 72 hours from the day of the summon to leave the country. This is coming barely a week after the Mali junta changed the country's official language from French to Bambara and ordered French troops to leave Mali's territory.
Cause of the recent relationship decline
The recent standoff between Malian authorities and its former colonies began with the junta's decision to delay the transition to democracy. The transitional government led by commander Assimi Goita proposed to delay the elections by five years.
This was contrary to the 18-month transition to civil rule proposed by the junta after ousting President Boubacar Ibrahim Keita in August 2020. The decision to delay the elections did not go well with the 15-member ECOWAS bloc and its former colonial masters. France is yet to respond to Meyer's expulsion.
It is important to mention that French troops have been in Mali since 2013, following their intervention to push back armed groups advancing to the capital. Sadly, the armed fighters are now waging deadlier battles in the Sahel.
Another move by the junta that angered French authorities was the invitation of private military contractors from Russia. France said the presence of the Russian mercenaries was incompatible with their mission. According to Denmark's defence minister, European allies are now planning on new strategies to sustain the fight against armed groups in Mali.
Why French colonies are angry with their former colonizer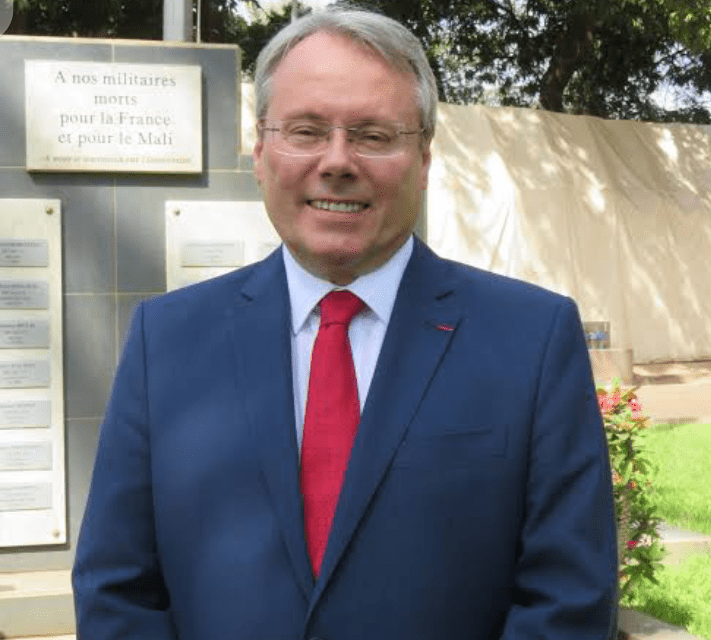 France has been accused of continuously exercising control over its former colonies—even after their independence. According to analysts, the mission of France in West Africa is more for economic gains and less for civilizing.
According to EUreporter, France has the highest military presence in Africa compared to other former colonial powers as of 2021. To date, France maintains a strong grip on the administration and economy of African Francophone countries.
For example, citizens of Francophone countries accuse France of forcing former colonies to give preference to French companies in public bidding and procurement. Also, imperialistic monetary policies continue to cripple the economies of francophone countries.
Africa will not have meaningful independence from colonialism unless they achieve economic sovereignty. One of the last images of Francophone Africa's economic sabotage is the CFA Franc. This French-backed currency is used in eight West African and six Central African countries.
Countries using the CFA Franc are required to store fifty percent of their currency reserve with Banque de France. While this may seem like a shield protecting the countries from the devastating impact of inflation, others see it as a neocolonial tax and insult to sovereignty.
Reactions trailing the recent diplomatic fallout
Across social media, many continue to echo the anti-France sentiments following the expulsion of the French ambassador to Mali. Many believe the action of the Malian regime will come with serious consequences. Below are some of the interesting comments that caught out attention.
#Mali junta expels French Ambassador over 'hostile remarks' by Paris. French Defence Minister had called the Junta illegitimate….(France hasnt used the same terminology on Chad, and Guinea where there were coups).https://t.co/ZKnFpZ5gsk

— Aggrey 'AG' Mutambo🇰🇪🇺🇬 (@agmutambo) January 31, 2022
It began with Mali, whose junta has been exchanging heated transatlantic row with France, and now are courting Russia-linked Wagner mercenary group for military backup

Now, it's Senegal
Francophone nations looking to rearrange the relationship with their former colonial invaders

— Yūsuf Akínpẹ̀lú (@AkinpeluYusuph) January 29, 2022
I read the relationship between Mali and France, I wept!
That's lifetime slavery to me!

I hope they survive withour external force causing more troubles because France will fight back hard.

— Aunty Chii (@ms_chinenye) January 25, 2022
If Mali can really pull this off, that would be a huge W for them.

Keen relationship with France and the French language is an economic sabotage for most African Francophone countries. https://t.co/7HlAJ46bqN

— Temidayo (@TemidayoOniosun) January 27, 2022
Now Mali will be like what Rwanda break away from this abusive relationship and develop
Also expand their economy just like Rwanda
France let see what your economy will look like
After all the breakaway from your former colonies

— fresh🤴🏾🇸🇱🇸🇱 (@Alman555) January 27, 2022
Conclusion
While Francophone countries are struggling to get out of what seems to be an abusive relationship with Paris, it is important that they sit back and think things through. For example, with the increasing spate of armed conflicts and the infiltration of jihadist fighters, Mali and other countries in the Sahel need all the help they can get.
France has always appeared to be more responsive in coming to the aid of former colonies compared to Britain and Portugal. On the other hand, every African country is a sovereign state and has the right to make its own decision without the meddling of its former colonizers.
While France continues to pursue its African interest, —just like China and America—the relationship should be mutual and not overbearing. Even when France is fighting a just cause in Africa, their efforts can be lost under neocolonialism sentiments.