5 Movies Every Black Parent Must Watch About Leaving A Legacy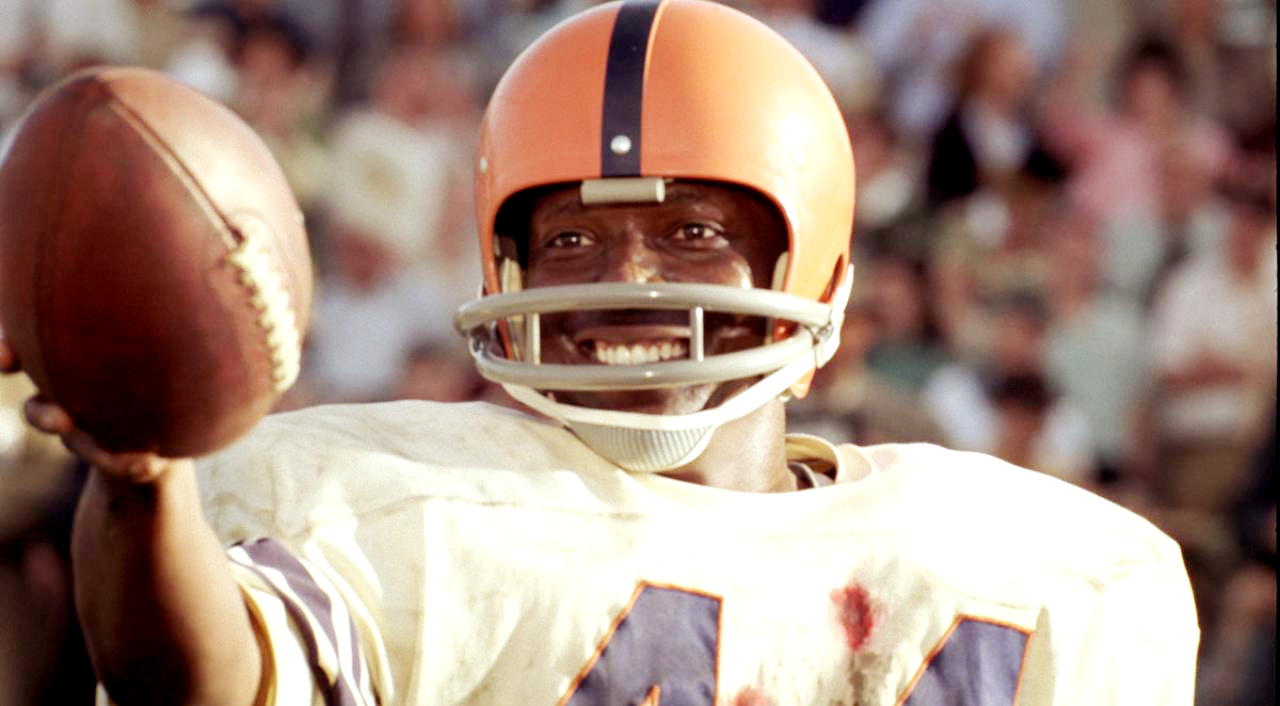 One of the happy or sad facts of life is that we all leave a legacy whether we know it or not. So, why not be deliberate about it? We will be remembered for things we did (or did not) or said. In effect, these memories of us will spark many things: relief, inspiration, courage, anger, etc. The culmination of our words and actions is the life legacy we leave behind.
As a parent, you want to leave an inspiring legacy to motivate your kids to do better than you did. Since kids learn better by observation, your actions will contribute greatly to their perception of life. The question is, how do you ensure that your deeds will leave a positive legacy long after you are gone? Well, there's a lot you can do. These movies show the different ways you can leave a life legacy that will reverberate long after you are gone. 
#1 – Emperor
Emperor Synopsis 
A famous American abolitionist known as John Brown is brought to life by James Cromwell in the film as a cagey strategist and a risk-taker for his eagerness to sacrifice himself and his followers. Dayo Okeniyi plays Shields Emperor Green, as inspired by African kings' descendants turned an outlaw in the pre-Civil War South. He fights his way North, joining the daring raid on Harper's Ferry and helping alter the course of American history.
It's evident that the descendants of black people in the diaspora had a rough time growing up, and sadly this seems to be present to date. The turbulent times were brought about by slavery. Emperor is a biographical film that tries to show us how one man has the potential to effect massive change. 
Directed by: Mark Amin
Starring: James Cromwell & Dayo Okeniyi
#2 – The Bucket List
The Bucket List Synopsis 
Morgan Freeman and Jack Nicholson find themselves in the confines of hospitable beds nursing cancer, but their social status isn't the same. However, both have a common ground. They have a list of things that they have always wanted to try—the bucket list. They have to make the seemingly unreasonable decision to break out of the hospital and cross off the items in their bucket lists for as long as they live. As they cross off these items, they forge a remarkable friendship. 
The action of these critically ill cancer patients may seem irrational at first. However, looking at them from a positive angle, you can learn that in life, what matters most is what you did when you were alive. You inspire those who look up to you to follow their dreams even at their lowest points, to leave a life legacy. Perhaps, this movie inspired Chadwick Boseman to give his all. He was able to make great movies while battling colon cancer. May his soul continue to rest. 
Directed by: Rob Reiner
Starring: Morgan Freeman & Jack Nicholson
#3 – Catch A Fire
Catch A Fire Synopsis
Apartheid in South Africa attracted many things including terrorism. Catch A Fire is a dramatic thriller film that is based on a true story. It stars Patrick Chamuso (Luke) as an unassuming oil refinery foreman who is wrongly accused, imprisoned, and tortured for a plant bombing by White people in South Africa. The injustice turns him into a radical insurgent with a sabotage mission. 
Patrick says that when his children speak of his father, they will say he is a man who stood up for what is right. In the film, he leads a troop of liberation seekers to seek justice for the wrongful accusation and treatment his family underwent when he was in custody. It calls on black people to reject such treatment due to the color of their skin. Also, it shows how injustice can bring out the worse in people. 
Directed by: Philip Noyce
Starring: Derek Luke, Tim Robbins & Bonnie Henna
#4 – I Am Ali
I Am Ali Synopsis 
This film is a documentary about Muhammad Ali, the greatest boxer of all time. The story is told through unprecedented access to his archive of audio journals, interviews, and testimonials from his inner circle. His story is a combination of his life as a father, son, husband, fighter, and hero, which sums up his extraordinary life. 
Not much of Ali's Personal life was in the public domain when he was alive. However, those who were close to him knew more of him than just a fighting champion. They viewed Ali as an iconic father, lover, and friend. Life legacy is not always about the heroic actions we take. It is also about basic things like family, friendship, and love. 
Directed by: Clare Lewins
#5 – The Express
The Express Synopsis
In 1961, Ernie Davis became the first African American to win the coveted Heisman prize. The Express is a remodel of Ernie's history of fame and the humiliation he went through as a black person in America during that time. He beats all odds after winning this award and set pace for upcoming American football players. 
A bon mot said that your background should not put your back on the ground. You don't choose your family or race but what you do with the life you have is up to you. The best life legacy a parent can teach their child is that they can achieve anything they set their minds on irrespective of their background. Every reality we see today was once a dream.  
Directed by: Gary Fleder
Starring: Rob Brown
Last thoughts
The best way to leave a legacy is to live with conviction, character, and passion. After all, it won't be about what you did but rather why you did it. Since the ultimate goal of leaving a positive life legacy should be to inspire, your actions should drive change. Most filmmakers intend to bring out several themes using characters. From success, liberty, humanity, and ethics, these movies highlight the importance of leaving a life legacy. Interestingly, some of them are biographical films—stories and struggles of real people. If they can surmount their challenges, you can too. Feel free to share with us the life legacy you want to leave for your children.