Idris Elba Makes First Visit To His Father's Country Of Birth Sierra Leone. Here Is What Happened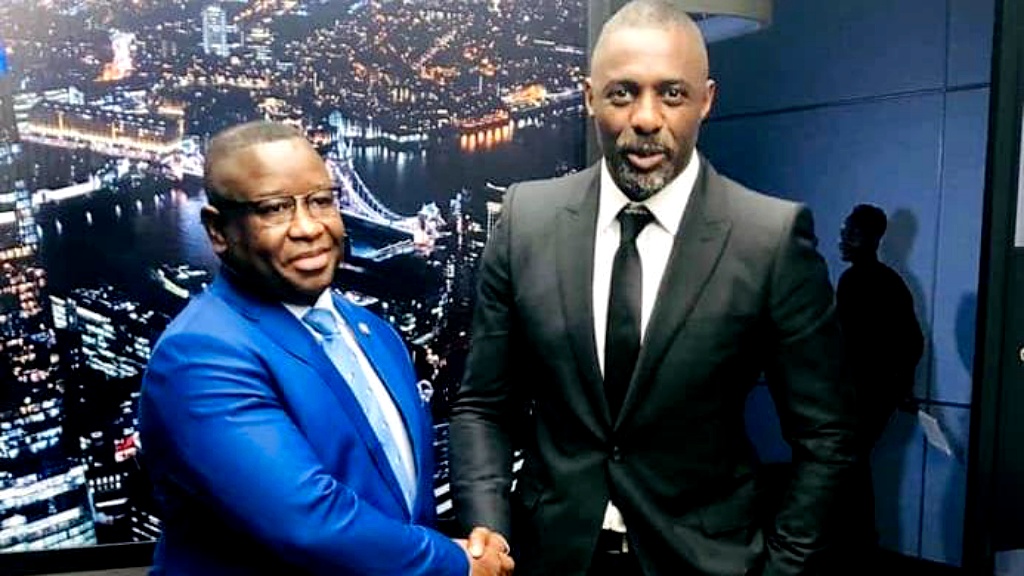 A lot of British-African and African-American celebrities are reconnecting with their roots. Late December 2019, British film star, Idris Elba took a historic trip to Freetown, Sierra Leone, for the first time. Consequently, President Julius Maada Bio of Sierra Leone conferred an international passport on him. Reacting to the citizenship, the obviously excited actor, writer, musician, and producer, said,
"I'm no stranger to Africa: I've been in Africa, I've made films in Africa, I've championed Africa. But Sierra Leone, it's a very different feeling because it's my parent's home. The welcome has been incredible, and I've plugged straight into that energy that I think Sierra Leone is rising with. The son of the soil is coming back to fertilize the soil."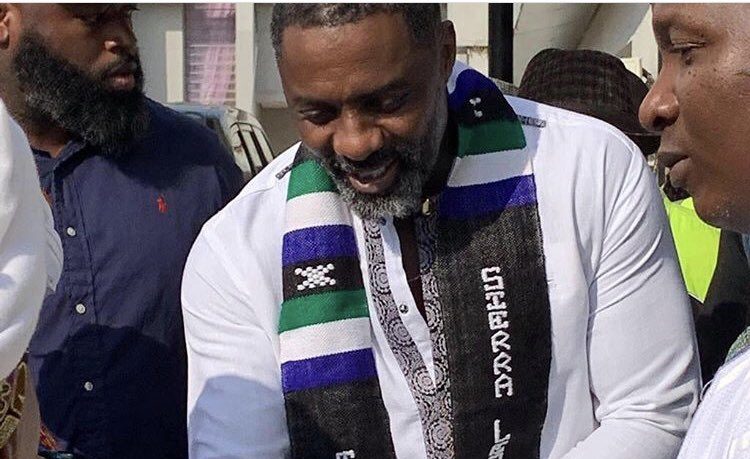 The 47-year-old star has featured in several blockbusters including Marvel's 'The Avengers' and 'Thor'. However, his best role was that of Nelson Mandela in the movie 'Long Walk to Freedom'. In 2018, People's Magazine named him the 'Sexiest Man Alive'. President Bio hopes Idris Elba will change the image of the country which is often in the news for the wrong reasons. Between 2014 and 2016, the country was one of the worst-hit by the Ebola outbreak. Around 4,000 people died from the epidemic. According to President Bio,
"We want to tap into your network to be able to tell the world that the little nation they knew for only wars and Ebola and all the horrible stories is now a new Sierra Leone."
Returning Home and Investing
Idris Elba's father and uncle left Sierra Leone for London in the 1960s and 1970s. It was there that Idris Elba's father met his Ghanaian mother. Consequently, Idris Elba was born in September 1972 in London. Unfortunately, he lost his father in 2013. The burial ceremony was largely attended by senior government officials. Elba said there is a huge potential in Sierra Leone's entertainment industry. He said,
"There are a lot of bright kids here who are techno-heads, really really smart. I feel like I could contribute to building a workforce that supports other nations in film and that's part of my journey. America or England cannot house my ambition. Africa can house my ambition, I can create another Disney here I can't do that in America."
Just finalized the agreement for AKON CITY in Senegal. Looking forward to hosting you there in the future pic.twitter.com/dsoYpmjnpf

— AKON (@Akon) January 13, 2020
Idris Elba is not the only international figure that is making plans to invest in Sierra Leone. After his visit sometime in 2018, Senegalese-born American musician, Akon, announced plans to invest in the country. Akon recently finalized the agreement for the building of his 'Akon City' in Senegal. We hope this inspires other Africans in the diaspora to come back home and invest in the continent.