Cardi B Wants Nigerian Citizenship. Asks Fans To Help Her With A Nigerian Name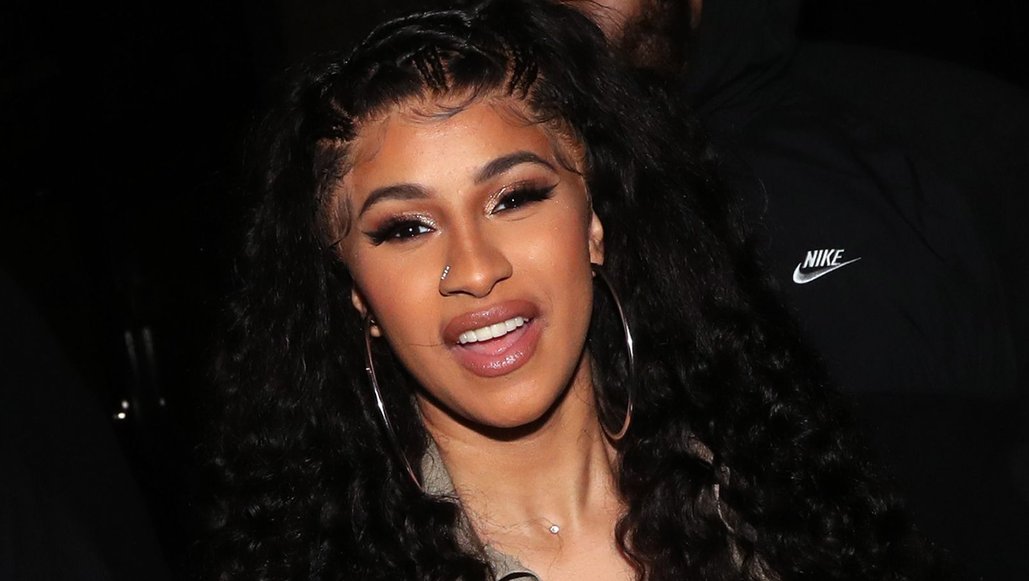 Since her visit to Nigeria on December 5, 2019, Cardi B is yet to get over the warm reception she received. Following the U.S. drone strike that killed Iranian commander Qassem Soleimani, the Grammy-winning rapper said she will be filing for Nigerian citizenship. According to the Dominican Republic born singer, it was one of President Donald Trump's worst decisions so far. She made the announcement on her twitter handle saying,
"Its sad this man is putting Americans live in danger. Dumbest move Trump did till date … I'm filing for my Nigerian citizenship."
This is coming at a time when many International stars are getting African citizenship. Recently, Ludacris was granted Gabon citizenship, the home country of his wife. Also, Idris Elba now has a Sierra Leone passport, the birthplace of his late father. It is not clear if the sensational rapper born Belcalis Almanzar is serious about filing for Nigerian citizenship. However, Cardi B is one of the few superstars whose action is often consistent with her words.
The Significance of Choosing a Nigerian Name
Nigeria is a multi-ethnic society with about 250 ethnic groups. Hausa and Fulani, Yoruba, and Igbo are the majority with 29, 21, and 18 percent respectively. Choosing a Nigerian name is symbolic because it may signify affiliation to a particular ethnic group. Her fans immediately started calling her 'Chioma B' on her first visit to Nigeria. Chioma which translates to 'Good God' is a popular name among the Ibos. However, she also has Muslim fans that will prefer her to bear 'Cadijat'. Consequently, Cardi B posted on twitter,
"Let's settle this ones and for all CHIOMA B or Cadijat."
Let's settle this ones and for all CHIOMA B Or Cadijat

— iamcardib (@iamcardib) January 6, 2020
Also, the rapper is calling on her fans to convince her husband, Offset to move to Nigeria with her. Soon after sparking a Twitter war among her Nigerian fans, she also shared a photoshopped picture of Offset rocking 'agbada', a popular Nigerian traditional attire. The caption of the picture was 'Convince him to move with me'.
Convince him to move with me pic.twitter.com/faeAVMHQBe

— iamcardib (@iamcardib) January 6, 2020
Reactions Trailing Cardi B's Decision to File for Nigerian Citizenship
It was not only her fans that reacted to her decision to file for Nigerian citizenship. A top government official, Abike Dabiri-Erewa, also reacted to Cardi B's announcement. Dabiri-Erewa is the chairman of Nigeria's diaspora commission. Responding on Twitter, Mrs. Dabiri-Erewa said,
"As one in charge of the Diaspora for Nigeria, We can't wait to receive you again. Our doors are open, sister. And you need to take a walk through the Door of Return in Badagry. It's an indescribable experience."
At a time when thousands of Nigerian youths are clamoring to leave the country for Europe or America, some are confused that the 27-year-old icon would prefer Nigeria to America. Consequently, do you think handing Cardi B a Nigerian passport might spark a debate that may end the massive migration problem in the country?