Hollywood Producer Milan Selassie Turns To Uganda For Greener Pastures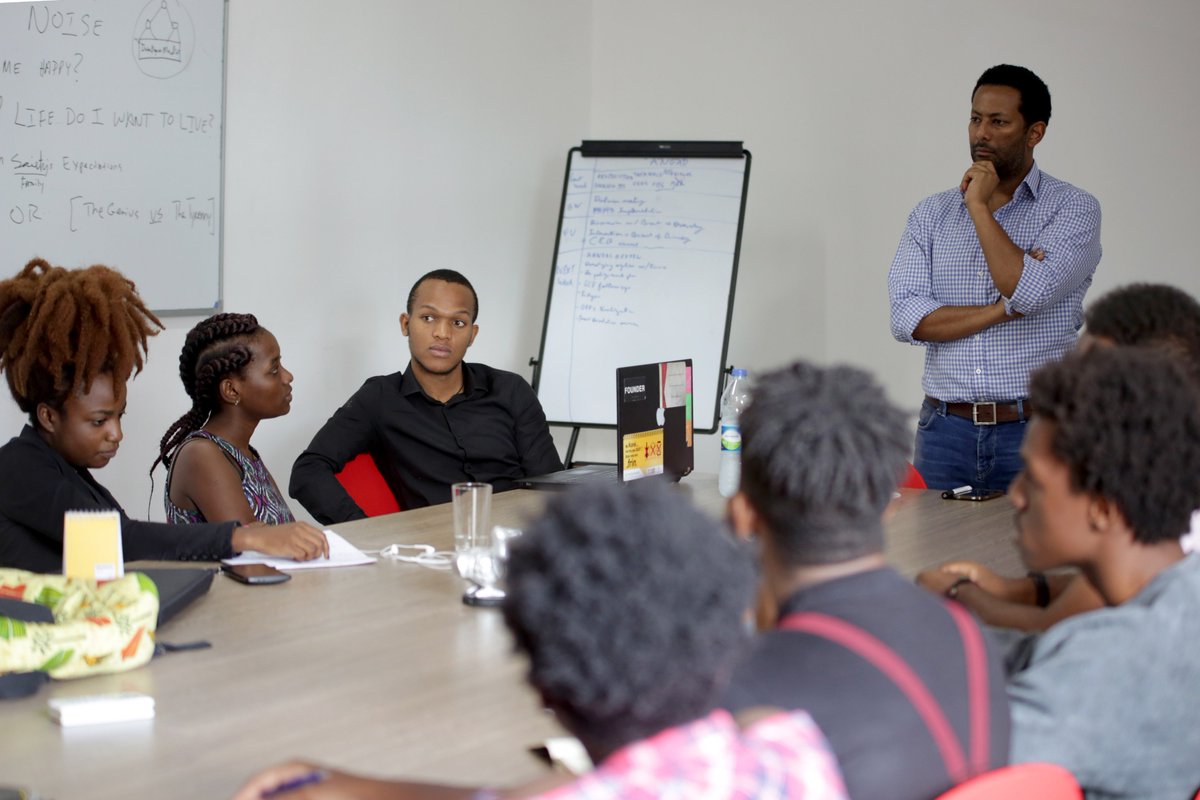 There is a wealth of talent and opportunities in Africa which many Africans are yet to discover. Thus, a lot of Hollywood producers have turned to the continent to explore these opportunities. The latest is the producer of 'Back to School Mom', Milan Selassie. In mid-2019, Selassie was in a conference, DISCOP Africa. The conference was about Design-Studios, Advertising and Information Agencies, and Mass-Media industry in Africa.
It was at the conference that Milan Selassie met three Ugandans and picked interest in the country. As a panelist in one of the sessions, Selassie talked about producing movies in Africa and marketing them in Hollywood. One of the three Ugandans in attendance, Peter Mujuni said,
 "Hearing him talk about producing films in Africa for the global market, I thought this was quite something. So when the session ended, we had a side meeting with him to dig deep into how he was able to produce in Africa and premier them in Hollywood. The turning point was when he showed us a trailer of the movie, Singleholic, that he had just concluded shooting in Mauritius. When he showed us the sites that were used to shoot the movie, I assured him that Uganda had much better (locations) than Mauritius. This struck his curiosity as he had never been to Uganda."
Milan Selassie Pays an Unplanned Visit to Uganda
When Milan Selassie left his home in Los Angeles in December 2019 for a short vacation in South Africa, visiting Uganda was not part of his itinerary. However, following the encounter with the three Ugandans, he decided to give it a try. Consequently, he landed in Uganda on January 16, 2020. The initial plan was to spend three days. However, because of Ugandan hospitality, he found himself spending ten days. He said,
"When I landed in Kenya, which was supposed to be my last destination, these guys told me I was only a short distance from Uganda… I went to meet with Uganda Communications Commission (UCC) to get a picture of what I needed to produce in Uganda. The people I met there were enthusiastic about my idea. They understand that entertainment is growing on the continent. The global bodies analyzing the sector all report great things ahead. They know this and they want to tap into it."
Prospects of Producing a Movie in Uganda
Producing a movie in Uganda will be a win-win for Milan Selassie and Ugandans. On his part, Selassie will have access to great sites like Chobe safari lodge at Murchison falls game park and up-county of Lake Bunyonyi. However, this will also mean employment opportunities for Ugandans and other Africans. Speaking about his future plans, Selassie said,
"I have about three films in the pipeline, and I'd like to shoot all of them in Uganda. Thus, I'll bring production expertise, outstanding scripts, and finance and distributions. I will come with HODs (key crew) and then hire the rest from here. I will probably combine them with some SA experts and then get the rest from Uganda's industry."
A Peek into the Life and Career of Milan Selassie
Milan Selassie left politics and business to delve into movies. However, before delving into movie production, Selassie worked for a talent institution. According to Selassie, in order to leave your current engagement to delve into something you love, you need to get your finances right. After working for the talent agency for four years, Selassie started his company, Intelligent Media, in 2008. In an interview with NTV, Selassie bares his mind on the business aspect of filmmaking. You can watch his interview below.