DISCUSSION: Can Bobi Wine Cause A Major Upset in The Coming Election in Uganda?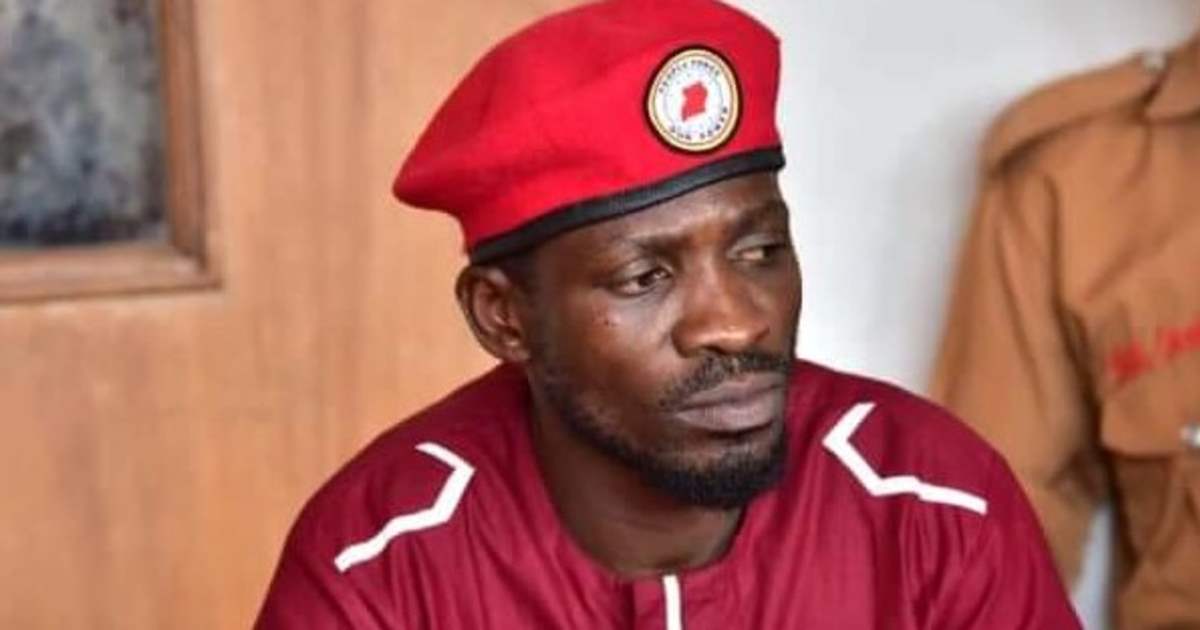 National election campaigns are gearing up in Uganda ahead of the presidential election set to take place on 14th January 2021. The presidential candidates are trying to catch up with time and sell their manifestos to the voters. However, two candidates are in the limelight now. These are the incumbent President Yoweri Museveni and the sensational Robert Kyagulanyi, popularly known as Bobi Wine. Hon. Museveni has been in power since 1986, making him the longest-serving president of Uganda.
Uganda's electoral commission conducts the presidential election in a two-round system. The winner must garner 50% of the votes in the first round. Other regulations include that the candidates must be a citizen by birth and have no affiliations with Uganda's electoral commission.
Opinion polls have shown that the current president is leading while Bobi Wine closely follows him. However, most of the citizens also feel that a change is necessary. Museveni has been in power for over 30 years, and the economy has not been performing well in recent years.
Main Oppositions Fighting to Unseat Museveni
The main opponent of the current Ugandan president Museveni is Bobi Wine. Bobi is a politician, musician, and businessman who publicly opposes the ideologies of Museveni. For a long time, Bobi has fought for the rights of the ordinary Ugandans in the parliament. However, his efforts never seem to bear fruit. Therefore, vying for president appears to be the only way to make a meaningful impact in the country.
However, Bobi Wine is not the only Ugandan presidential candidate who is against Museveni's leadership. Patrick Amuriat is another huge opposition candidate who has stood his ground alongside Bobi. Just like Bobi, Patrick was arrested and detained when he announced his presidential bid. These acts show the current government's unwillingness to leave office anytime soon.
Our candidate Engineer @PatrickAmuriat has been forced out of his car and ARRESTED. #POA21 #VotePOA21 #VoteFDC21

— FDC (@FDCOfficial1) November 3, 2020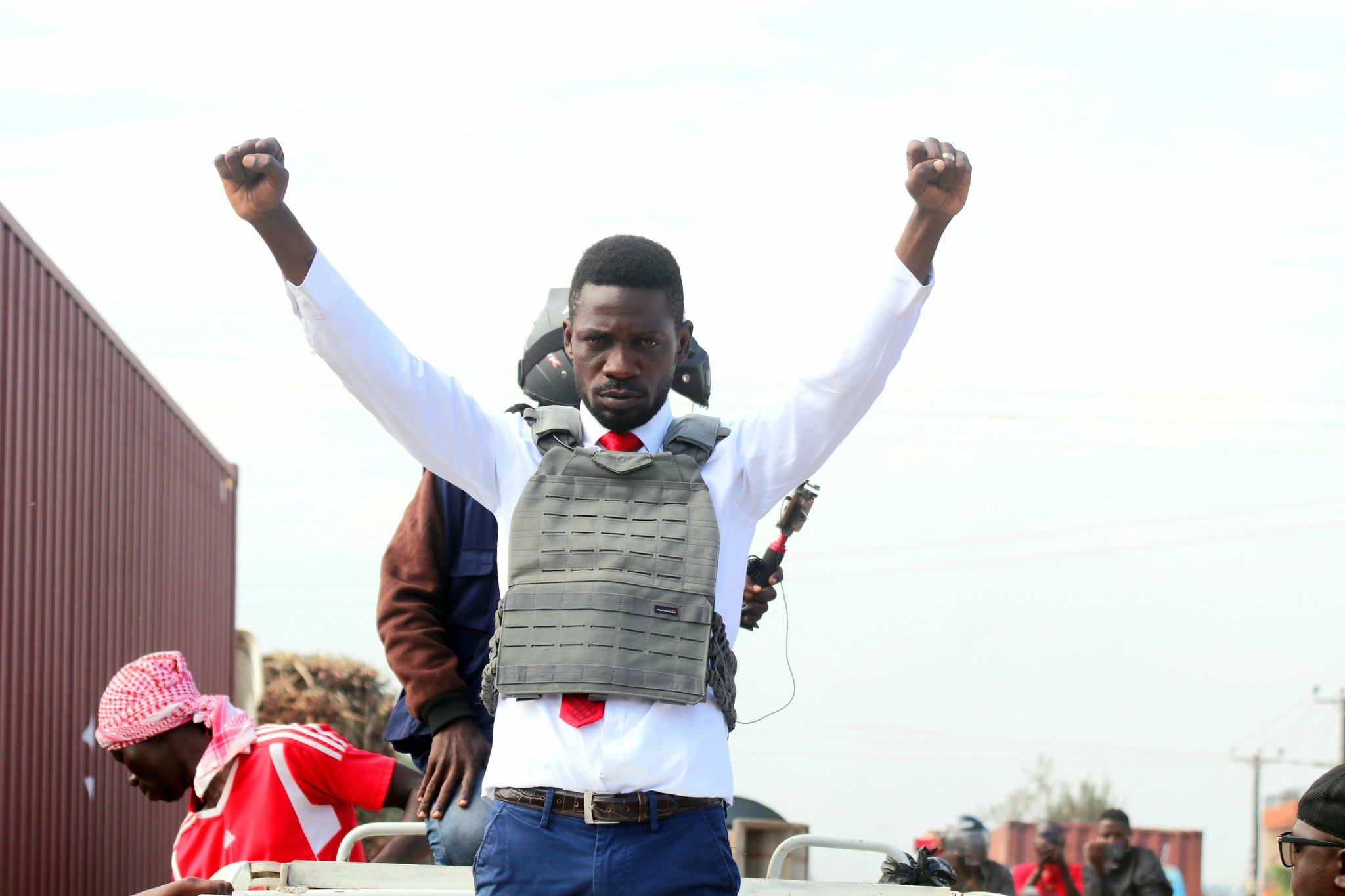 Bobi Wine has used his influence as a musician for the good of his country. His decision to vie for president in Uganda came when he realized the oppression Ugandan citizens were undergoing. On the day Bobi Wine announced his presidential bid, he said,
Our people are united by their pain. Our people are united by the challenges they go through every day. Today Uganda is divided into two parts, the oppressors and the oppressed. Now we come together as the oppressed people of Uganda to demand that power goes back to the people.
He believes that the best way to lead the Ugandan people is through democracy and the people's involvement, as opposed to the current leadership system.
Bobi Wine's Detention, Harassment, and Denial of Rights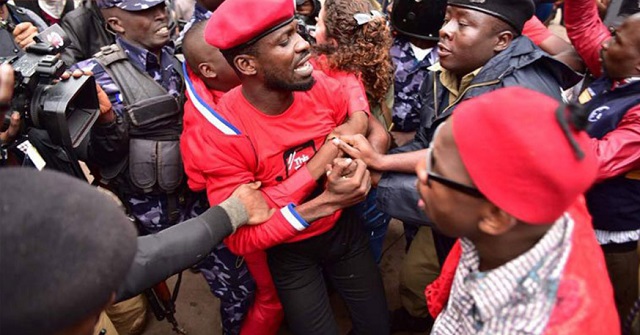 Mr. Wine is well known across Africa as an activist who stands for what he believes. However, being in a country whose president controls everything, his freedom of expression has been denied severally. He was first arrested on 15th August 2018 for possible charges of unlawful possession of firearms and incitement of violence. This arrest came after supporters of Kassiano Wadri purportedly attacked President Museveni's convoy. The government accused Bobi of being the mastermind. Court proceedings suspended his case and he was released. However, he was later rearrested for treason.
In 2019, Bobi Wine was again charged twice. Firstly, he was detained in April for attempting to attend a planned concert in a private club in Kampala, Uganda. The arrest was based on claims that he planned to incite violence during Uganda's social media tax protests. In August of the same year, Bobi was arrested and charged with 'intent to alarm' and 'annoy' Museveni for his role in the Arua incident the previous year.
Other than these incidences, every time Bobi has held a gathering, the police comes and arrests him with ridiculous charges. For instance, he was arrested for holding unlawful assembly and going against COVID-19 restrictions.
We decided to drive to Arua to find accommodation but the police and military has yet again blocked us at the bridge without giving any reason. We are now stuck, very tired, hungry and ofcourse angry. #WeAreRemovingADictator

— BOBI WINE (@HEBobiwine) December 7, 2020
The problems of the red beret-wearing musician are far from over. Early in December, he had to suspend his campaign following the shooting of his supporters by law enforcement agents. Police brutality against Bobi Wine and his supporters appears to be at its peak.
Bobi Wine stepped out of the car to question military officers why they were shooting at him and his team. This was their response!

– Admin pic.twitter.com/7w5twNCyvp

— BOBI WINE (@HEBobiwine) December 1, 2020
Can Bobi Wine Win the Presidential Elections
Clearly, the people of Uganda are yearning for change, a change of reforms, leadership, and structure. However, it appears Museveni is not done yet. For instance, the age limit for a presidential candidate which was set to 75 years was scrapped off. This allows 76-year-old Museveni to run again. According to polls, Bobi Wine's supporters are mostly the youths. They are calling Wine the "new face of struggle" in the country.
Bobi's chances of winning the elections depend on a number of factors like the voter decision, fairness of the electoral commission, and his convincing power. At face value, Bobi is keen on unveiling the 'wrong' in the current government. However, history has it that African opposition leaders serve best in that capacity.
Obviously, Museveni still has ample supporters. For the oppositions to stand a chance to unseat the current president, there is a need for a merger. In the current state of things, Wine and Amuriat will end up splitting the opposition votes. Consequently, this allows Museveni to retain the majority of the votes. Inasmuch as we do not stand for any candidate, we want a better and united Uganda.