Interesting Facts About Burundi's New President Évariste Ndayishimiye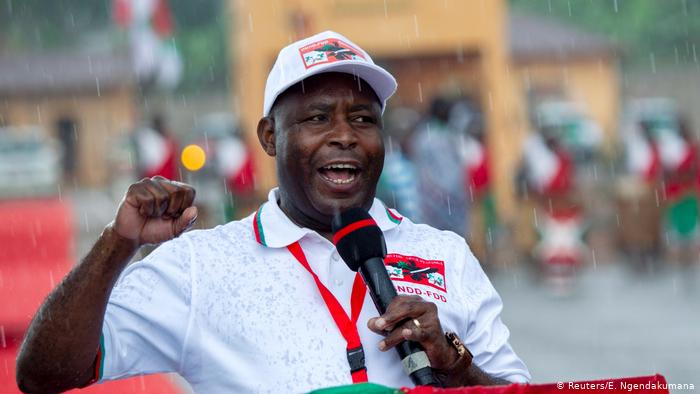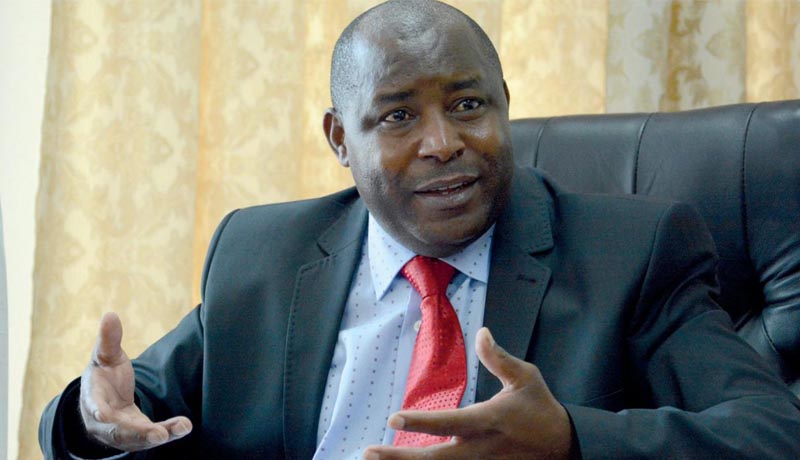 Biography
Évariste Ndayishimiye was born in the year 1968 in Giheta, Burundi into the family of Mr. and Mrs. Ndayishimiye. He is a fervent, humble, and religious person. However, he also has his temperamental side that boils easily. Évariste Ndayishimiye was a law student at the University of Burundi when the 1995 Hutu student inter-ethnic violence escalated. The violence during the Burundian Civil War lasted twelve years (1993 to 2005).
The 1993 Burundian Civil War was as a result of the assassination of President Melchior Ndadaye. Évariste Ndayishimiye was attacked as part of the ethnic Hutu students on campus—but he survived. He escaped seeking asylum with the moderate rebel National Council for the Defense of Democracy. Évariste Ndayishimiye is happily married to Angélique Ndayubaha and has six children.
Political Background
Évariste Ndayishimiye started his political career with significant support from the Hutu ethnic group. He rose quickly up the ranks of the group during the civil war. Subsequently, he presided over its militia and military activities, where he got the nickname Neva.
During the period of war, Évariste Ndayishimiye worked tightly with Mr. Nkurunziza. He was with him during the Arusha peace talks between the government and FDD rebels. After a long series of agreements in 2003, the peace accord paved the way for the CNDD–FDD to enter national politics as a political party. Évariste Ndayishimiye became deputy chief of staff of the Burundian Army after the 2003 peace accord. In 2005, the CNDD–FDD came to power under the leadership of Mr. Pierre Nkurunziza whose background was comparable and had also fled the University of Burundi (UB) in 1995.
Évariste Ndayishimiye was named the Minister of the Interior and Public Security from 2006 to 2007. Subsequently, he became the personal military aide (chef de cabinet Militaire) to Nkurunziza. He held the position till 2014. While in office, he returned to law school at Wisdom University of Africa and even gained a degree in 2014. Évariste Ndayishimiye also chaired the Burundi National Olympic Committee during this period.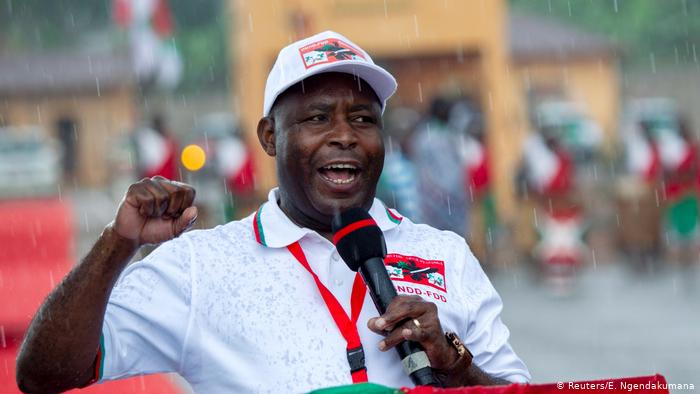 Rise to Power
After rising through opposition, President Nkurunziza announced in 2018 that he would not be contesting the fourth term as president in 2020. He then endorsed Évariste Ndayishimiye a close ally as the candidate for his replacement. Évariste Ndayishimiye was chosen as a compromise between Nkurunziza and other CNDD–FDD generals that wanted to ensure that a Civil War veteran retained control.
He was said to be the most open and honest candidate in the CNDD–FDD. Évariste Ndayishimiye won the May 2020 presidential election. He won with 68 percent of the national vote. However, the fairness of the poll remains questionable. Oppositions claim the election was rigged. Controversial events during the polls seem to favor this line of thought.
During the COVID-19 pandemic, Nkurunziza died unexpectedly on the 8th day of June 2020. Since Évariste Ndayishimiyehad already won the elections, the Constitutional Court quickened his installation as the president of Burundi. He was inaugurated at a ceremony in Gitega ten days after Nkurunziza's death and two months earlier than scheduled.
Presidency
Évariste Ndayishimiye pledged at the administrative capital in Gitega that he will not fail the unity charter and the constitution. He also pledged to uphold unity among Burundians, peace, and justice for all, and fight against the ideology of genocide and discrimination. No foreign Head of State was present at the inauguration ceremony due to COVID-19.
Évariste Ndayishimiye seven years term began on June 18, 2020. He announced his first cabinet ten days after his resumption to office. He reduced the cabinet ministers from 21 to 15 and mainly chose ex-regime hardliners to take up key positions.
Quick Facts About General Evariste Ndayishimiye
His predecessor is Pierre Nkurunziza.
He is the 9th president of Burundi.
His Vice President is Prosper Bazombanza.
His Prime Minister is Alain-Guillaume Bunyoni.
He is an activist.
Évariste Ndayishimiye was a military general.
He is a degree holder (Law)
Evariste is a civil war veteran.
He has a nickname (Neva)
Conclusion
The new president is taking over a country that is diplomatically standing apart and on bad relations with donors. Burundi is dealing with sanctions and the national psyche reels in political injustice. The country features in United Nations Human Rights investigators in 2015 for crimes against humanity. The document highlights extrajudicial executions, arbitrary arrests, disappearances, torture, and sexual molestation.
Évariste Ndayishimiye said he is ready to fix problems in Burundi. He has already started what we can call a revolution when he called on the international community to help and back Burundi. He also pleaded to Burundian refugees to come back to their home country to build it together and for them to defend peace and security and to consider each other in their diversity. We will love to see how President Ndayishimiye achieves his aspirations as we closely monitor his administration.