Once Shoeless, Lekau Sehoana Now Heads A Multimillion-Rand Sneaker Brand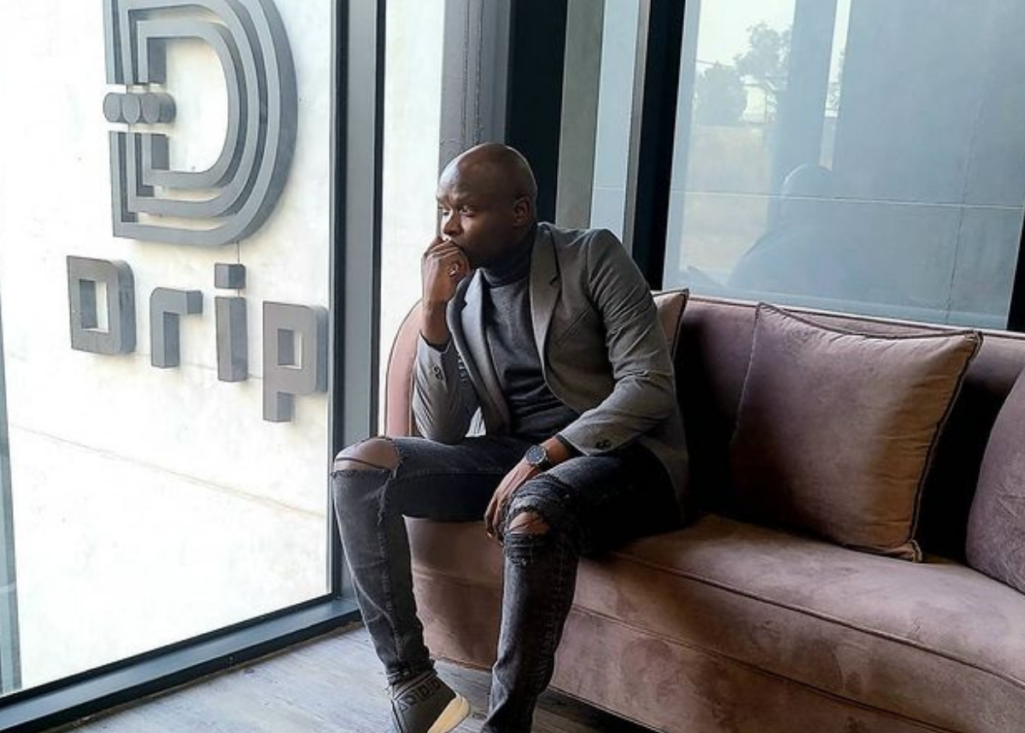 Growing up, most kids from developing countries like Lekau Sehoana had it rough getting basic needs like clothing and food. Why? Several reports have uncovered that, among other things, ethnic conflict is one of the causes of impoverishment in most societies.
Although these conditions have had adverse outcomes in their lives, some have strived to live above adversity. In Africa, for instance, many entrepreneurial success stories revolve around people turning hardship into opportunities.
This article shines a light on Lekau Sehoana, a bold South African entrepreneur that turned his adversity into one of the biggest footwear brands in South Africa. Stories like this is a reminder that all it takes to change your situation is a big imagination.
ALSO READ: Returnee Spotlight: How Salma Okonkwo Built Blue Power Energy, One Of Ghana's Biggest Solar Firms
Who is Lekau Sehoana?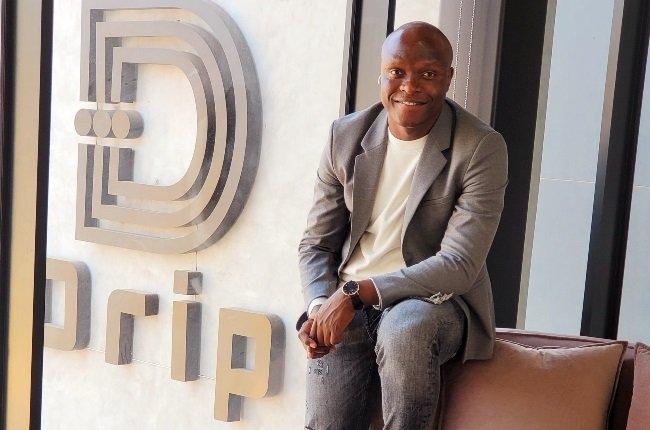 Lekau Sehoana is a young African entrepreneur from South Africa. He is the founder and CEO of Drip Footwear, a fast-growing sneaker brand in South Africa. Now in his mid-thirties, he has built a name for himself in the sneaker industry.
Also, he has partnered with top artists like Cassper Nyovest and BMW Midrand, received several awards and nominations, and more. Lining up his achievements, it might sound like Lekau Sehoana woke up and found success. But is this assumption the truth?
Lekau Sehoana is from Limpopo province in South Africa. In 1994, he moved around and settled in Ivory Park with his family. As Lekau recalls, growing up in Ivory Park was hard, being one of the many squatter townships in Africa.
Many families including his had to deal with classism and insufficiency. His academic pursuit up to high school began in Ivory Park.
What living in destitution was like for Lekau Sehoana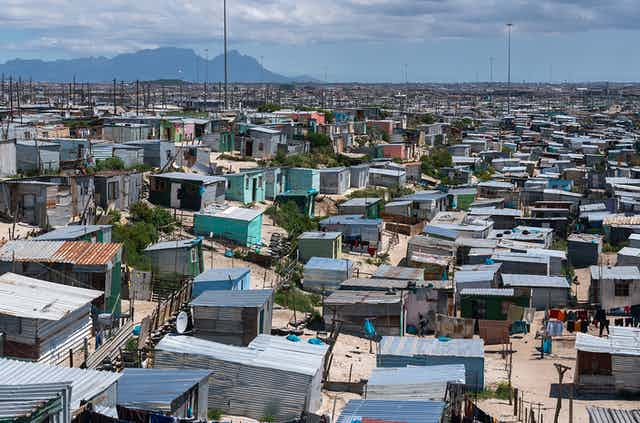 As he states in many interviews, Lekau Sehoana grew up in solitude since he didn't quite fit in with his peers. He secluded himself since they mostly lived in shacks or temporary houses.
This settlement attracted ridicule from his schoolmates. In essence, solitude was an escape for Lekau Sehoana. But something amazing was born out of this nature of his life—Lekau developed a reading habit. Also, he became conscious of the inadequacy at their home.
The effects of this lifestyle on Lekau Sehoana included insecurity, lack of electricity, and lack of social interaction with other kids. At 2 years his father left home after divorcing his mother which made things worse.
ALSO READ: Entrepreneur Spotlight: Saran Kaba Jones's FACE Africa Is Offering Liberians Life
Perhaps, things would have been a little different if his father was around. His mother had to look after him and three of his siblings until they were old enough to hustle through life.
How Lekau Sehoana's entrepreneurial journey began
What do you do when you are mandated to show up in school uniform but have none? This exact scenario happened to Lekau in 2003 while in high school.
To find an outfit that looked like a school uniform, he restored an old pair of shoes using denim and polyurethane to create a masterpiece. All he wanted was a pair of shoes, but to the eyes of his schoolmates, it was remarkable.
Following this response, Lekau repurposed old and worn-out shoes and made money. This went on for four years until 2007 when he completed high school. Regardless that he made money while studying, it wasn't enough to sustain him after high school.
Between that period and 2012, he worked odd jobs to survive. These included starting his own cleaning business, which unfortunately didn't go well.
Going back to school and getting employed
In 2013, Lekau Sehoana applied to study civil engineering at Ekurhuleni West College. This decision came after failed attempts to sustain life as a high school graduate working odd jobs. Fortunately, the college went well and Lekau was lucky to get employed in a construction project in 2015.
After two years of working in construction, he had to quit after he was denied leave to plan for his wedding. That was early in 2018. The wedding plans were successful, as so was the wedding itself. However, one thing was clear after all that—he was back home with no job, no car, and a young child since his wife had recently conceived.
ALSO READ: Entrepreneur Spotlight: Uganda Eco-Stove Is Saving Ugandans On 2 Fronts
After the terrible experience of asking for leave, Lekau Sehoana didn't picture himself looking for employment again. However, he did not have plans to be a stay-at-home dad. Therefore, he had to figure out how to make money without employment.
Getting back to entrepreneurship and launching drip footwear
The first business Lekau tried after quitting his job was poultry farming. The business had challenges like market forces, which led to its failure. That fiasco didn't stop him. Subsequently, he established a restaurant.
It failed too. At this time, Lekau was dead broke and in debt. For most people, these failures would be enough to kill their dreams of making it in business. For Lekau, it was different—he went back to the drawing board.
Lekau decided to revisit his "first love'' as he describes it. By first love, Lekau was talking about restoring old shoes using denim. This time, he was thinking bigger—manufacturing sneakers from scratch.
After toying with the idea for a while, Lekau decided to start a sneaker brand. Following the review of the prototyping stages, the Drip Footwear sneaker brand was established in 2019.
The evolution of Drip Footwear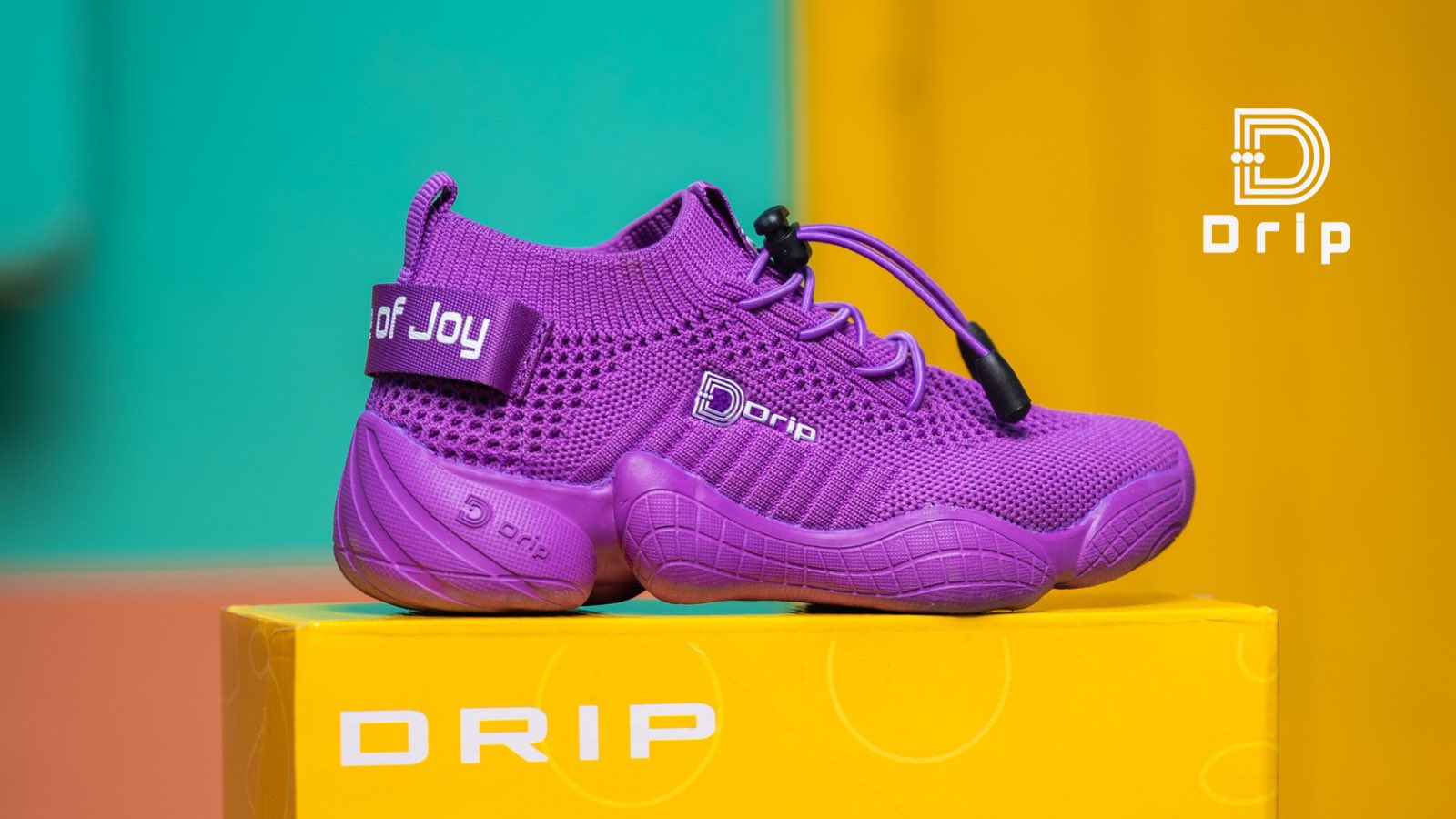 The first consignment of sneaker designs Lekau received had 600 pairs of shoes. Jokingly, Lekau describes the moment by saying that he had never seen so many pairs of shoes and they were all his. On top of this excitement, Lekau worried about how or where to sell the shoes. He was not prepared for what happened next.
In 2019, after sharing a touching story of how the brand came to be on Twitter, his tweet went viral. The massive exposure from the tweet saw the sale of the first batch within six weeks, with a demand for more.
Seeing this response from the public, Lekau invested more in research and development and manufacturing for the business to remain afloat. In a short space of time, the boy who didn't have shoes growing up was now the owner of a top sneaker brand in his country.
ALSO READ: Entrepreneur Spotlight: Temitope Mayegun Has Discovered The Secret To Success. Guess What It Is
Successes and challenges of Drip Footwear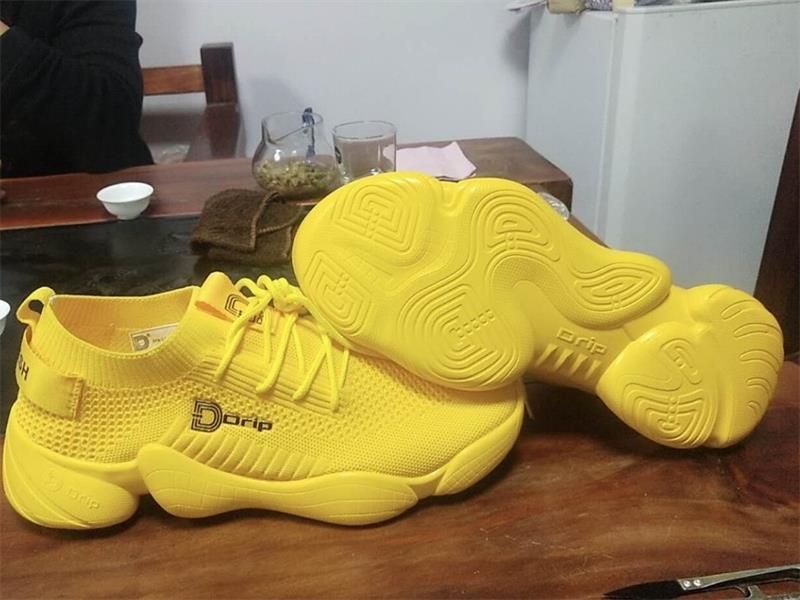 In the early days, Drip Footwear's success was majorly a product of social media sensation. Of course, the product itself was and is still brilliant. However, the support from friends and the online community had the biggest impact. Thanks to this support, Drip Footwear has become a multi-million brand—and is franchising across the country.
On the flip side, Lekau and his sneaker brand have had their fair share of tragedies. Recently, Drip Footwear MD was shot dead at her home. Lekau took to Twitter to express his grief and plead for justice. Also, Lekau was sued for 34% equity of the company after claims over debts and repayments.
Another challenge Lekau had to deal with was the exponential growth of the business. Ironic as it may sound, the immense demand for sneakers stressed the business.
Firstly, the company was fairly new and its production capacity could not meet the demand. Secondly, the company did not have enough working capital to support operating costs.
Drip partners with Italian brand FILA
In addition to opening his 21st store, Lekau Sehoana has partnered with the Italian brand FILA. Earlier this year, Drip Footwear's collaborated with rapper Cassper Nyovest's 'Root of Fame' sneakers.
"When I met Cassper, we had just five store and we have grown ever since as a brand," Sehoana explained the importance of collaboration during an interview with TshisaLIVE. "The most important outcomes of collaborations is that they legitimize your brand and help you grow."
Through the collaboration, FILA has built three fashion sneakers inspired, designed, and produced by Drip's bold design. According to Sehoana, the brand wants to become more practical and he believes sneakers will help the company to broaden their reach.
One of the products of Drip Footwear and FILA limited-edition collection is the 'Drop One'. It is exclusively available on FILA's website and at handpicked Drip and Shesha stores. The retail price is between R399 ($23) and R2,199 ($126.74).
5 Lessons for aspiring entrepreneurs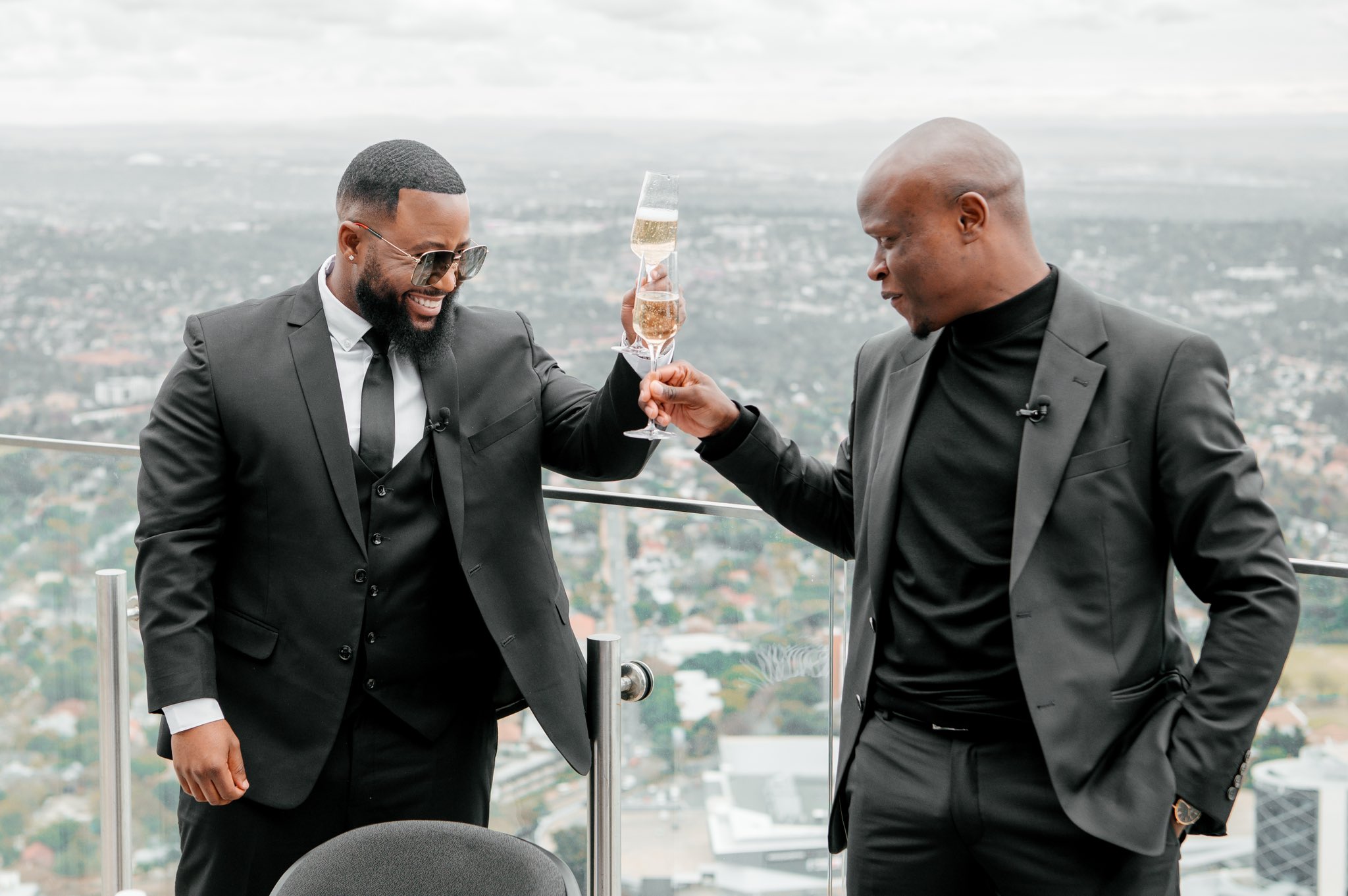 #1. Start with what you have
Innovation is about using what you have to create something. Whether what's on your mind is an old shoe, use that to create something.
As evident in his story, Lekau did not let his lack of money, experience, or anything else stop him from becoming an entrepreneur. Entrepreneurship is about becoming creative with the small things and walking up the ladder.
ALSO READ: Entrepreneur Spotlight: Ibrahim Mahama Sold His Artwork For $1 Million. See How He Is Using The Money
#2. Keep trying even after failing
All along, Lekau Sehoana has been involved in several businesses, most of which have failed. But this didn't stop him. After each failure, learn from your mistakes and try again.
Surveys have shown that most startups fail, but most of the founders eventually create even better products or services. We learn from failures but success is a dead end.
#3. Re-invest back into your business
In an interview with The Hustlers Corner SA, Lekau says that he didn't get salary from Drip Footwear until the business became stable enough. Plowing back the proceeds from your business will keep you from having to rely on debts to fund the business operations.
#4. Scale and innovate fast, if possible 
Rapid growth is crucial for the sustainability of any business. It could have been very easy for Drip Footwear to be a one-hit-wonder that just made headlines, but through innovation, Lekau was able to create a brand out of it.
For instance, when faced with the challenge of overwhelming demand, Drip Footwear introduced pre-orders to raise money for manufacturing the sneakers. Also, Lekau entered into collaborations that helped to propel the company.
#5. Focus on your destination and do whatever it takes to get there
Entrepreneurship is a bumpy ride that can discourage many that aren't prepared. Realizing this early helps you plan and have a vision, which becomes a roadmap and guide.
In the words of Lekau Sehoana, "start and stick to the goal and no matter how things turn out, keep going".
Conclusion
We share these stories of African entrepreneurs to celebrate "black founders" and also inspire young Africans to take action. Clearly, there is so much untapped potential on the African continent.
Coming from the worst conditions of life and building a multimillion brand, Lekau shows that anyone can do it. You just have to be willing to challenge the status quo and dream big.
What is the biggest obstacle standing between you and your dream? Share with us in the comment box below.
Join African Vibes Community for more positive African news, exciting tips, and discussions.